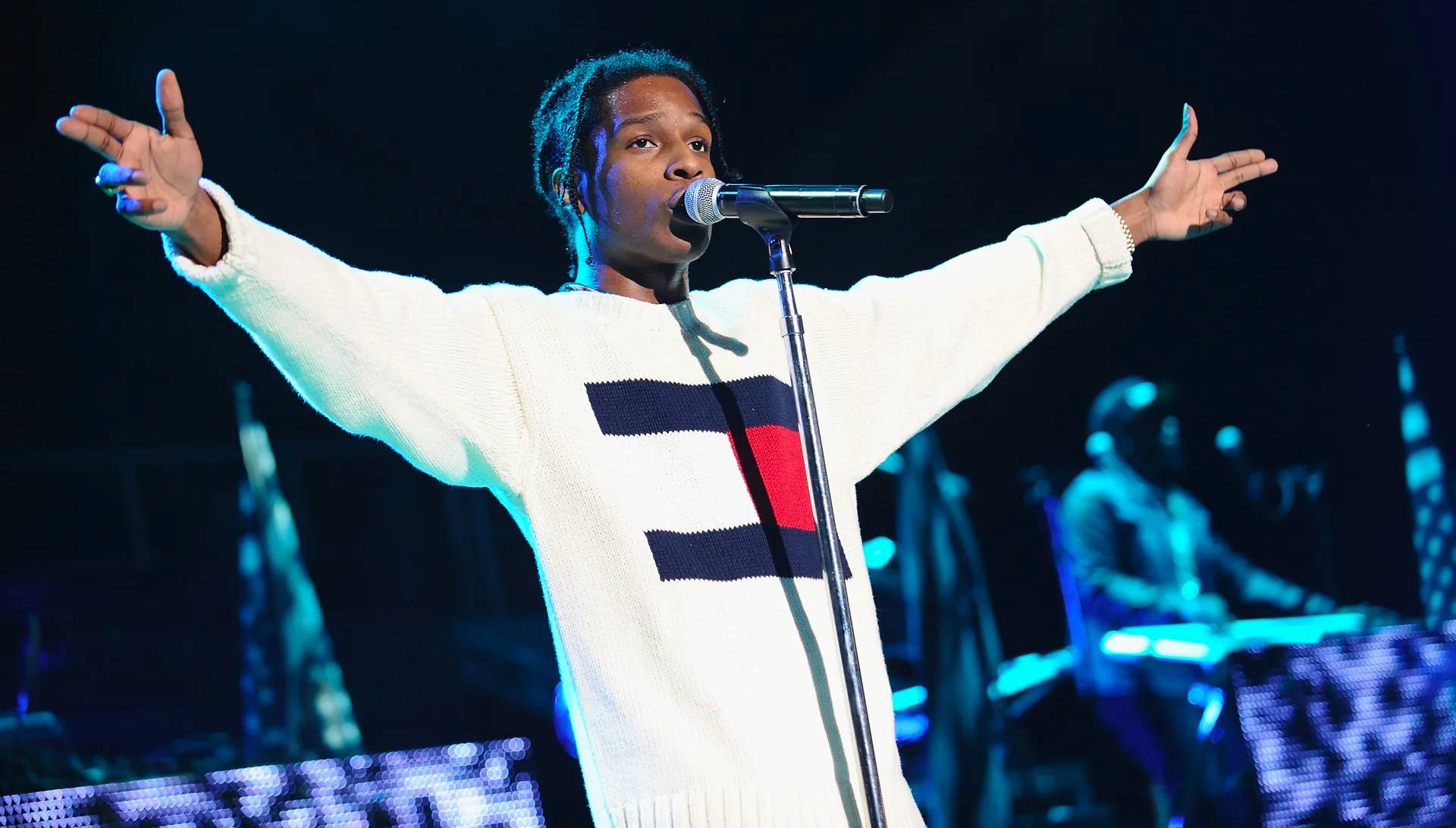 How TOMMY JEANS Established Itself as A Staple of Street Culture

The One Block Down editorial archive is an ever-evolving resource detailing the cultures, movements and ideas that defined contemporary stylistic discourse. From unique takes on today's leading pop-culture topics, to off-kilter stories that might have slipped through the net, our editorial archive is as fundamental as it is abstract.
In the history and legacy of American fashion, only a few designers' names stand out as much as Tommy Hilfiger. The designer was one of the main acts working to innovate style in the USA by understanding the potential and creativity of engaging with subcultures while other brands at the time stood still on old-minded principles.
Tommy Hilfiger started his work in the fashion industry by opening a store called "People's Place" in 1969, selling leather jackets, bell bottoms, jeans rock t-shirts and posters - already demonstrating his connection with the music industry.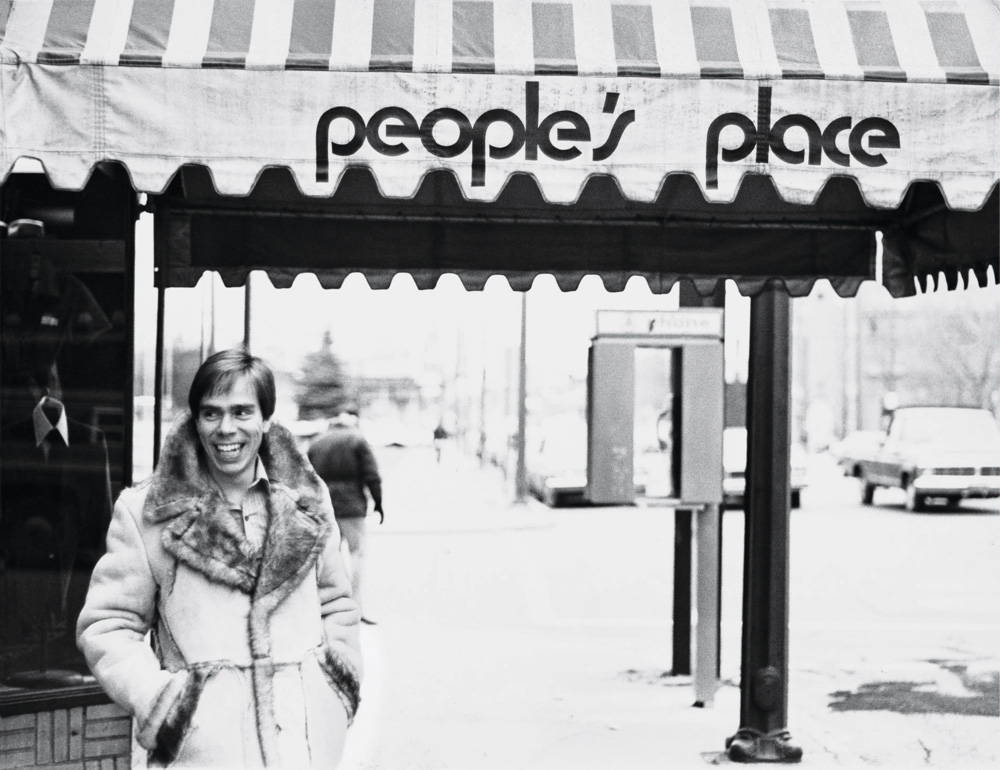 "People's Place" closed ten years after its opening, but it didn't stop Tommy. He spent the next few years perfecting his craft after understanding his love and passion for design. Seven years after the closing of "People's Place", he opened his eponymous label with the goal of "building a lifestyle brand that was preppy and cool" while at the same time "building a brand that felt honest, true to who I am, and that wasn't a struggle at all."

From the start,TOMMY HILFIGER was in tune with the world around it. The brand understood the changes in American society, and more than anything else, understood how to make an impression on the public. Their iconic debut campaign, featuring a giant billboard in Times Square, New York, designed by one of the most relevant advertisers of the last century, George Lois, put the brand on the map.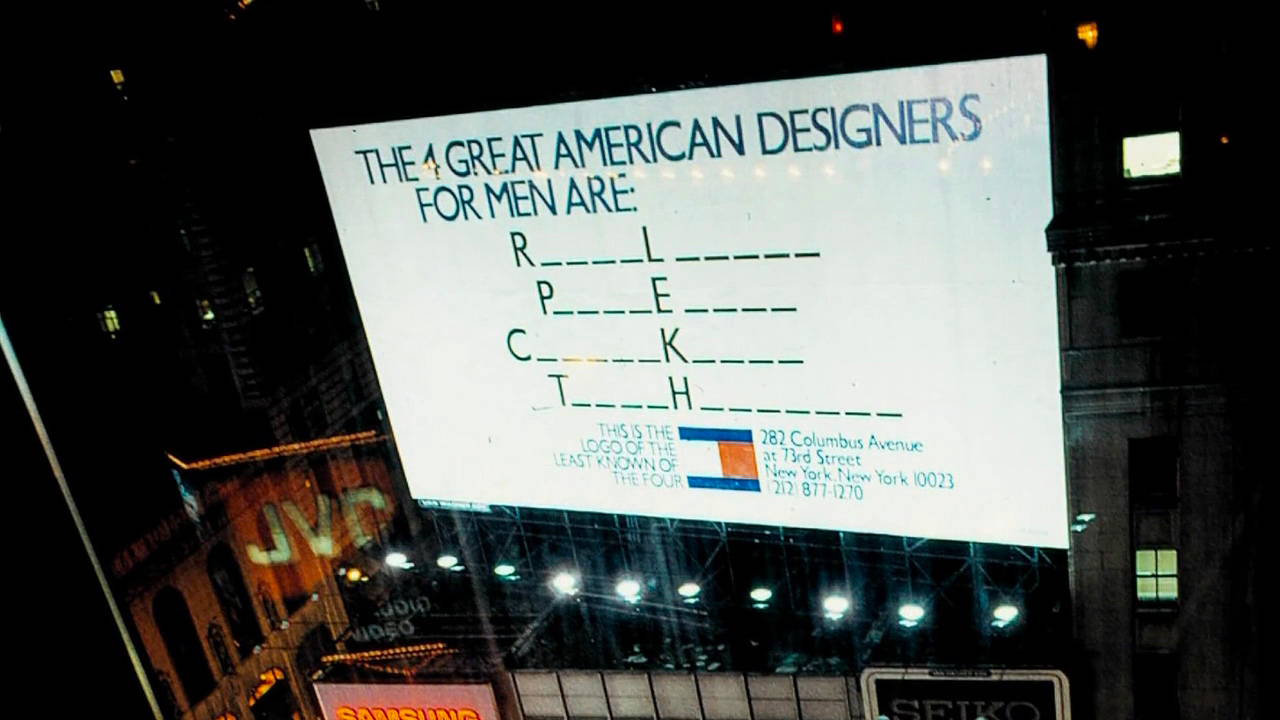 While continuing to grow the brand, the solid and profound relationship between Tommy Hilfiger and the music industry and subcultures started in the early 90s; the founder, a huge fan of rock and roll, began working with artists such Pete Towsend in 1993, sponsoring the Psychoderelict tour.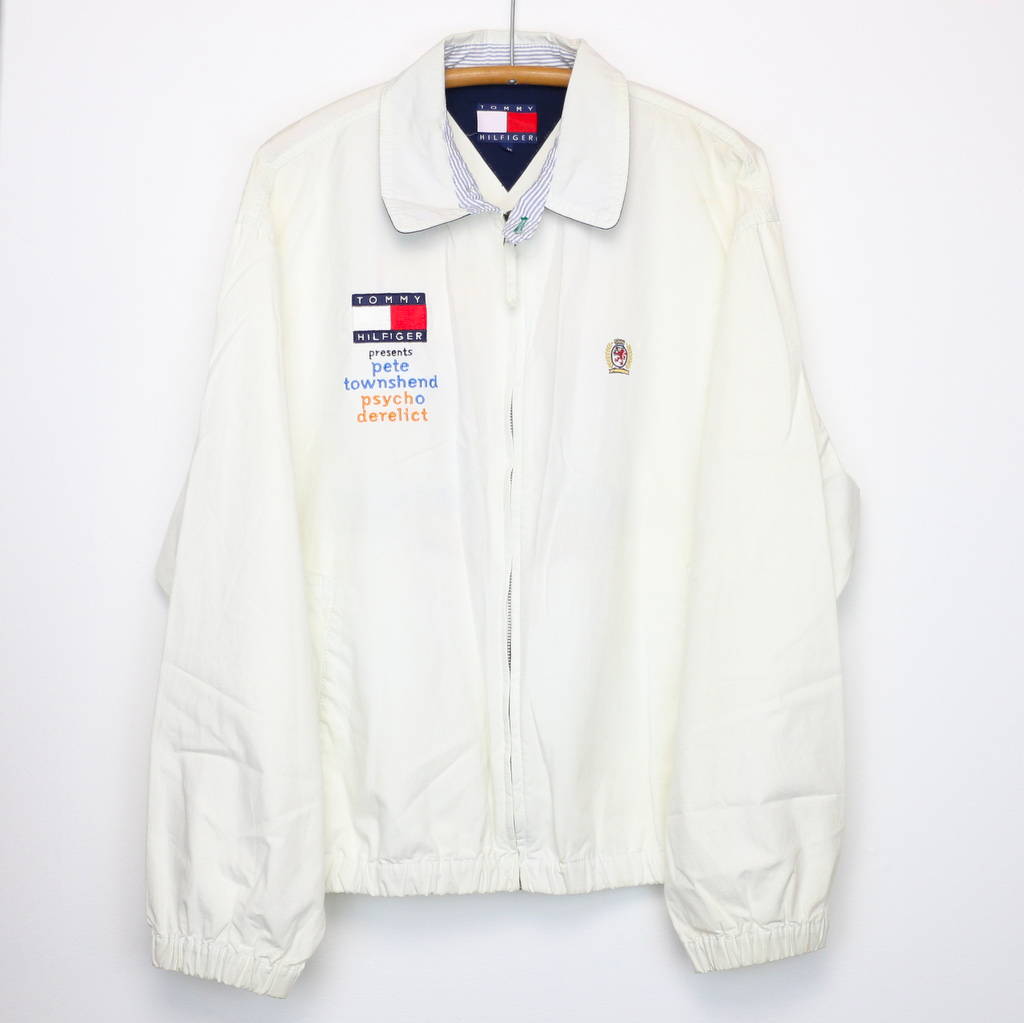 But, the biggest, and most unexpected endorsement for the brand, arrived from a genre ostracized by the media of the time, that was just starting to become mainstream. After its birth on August 11, 1973, at a birthday party in the recreation room of an apartment building in the west Bronx, New York City introduced Hip-Hop to the world.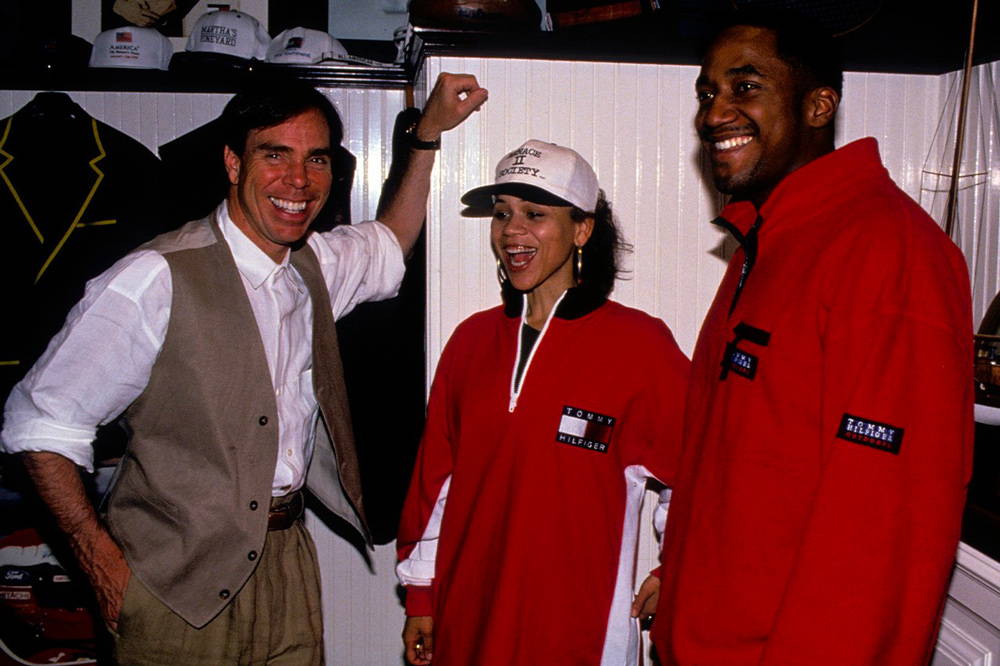 The late 80s and early 90s were an evolving period for Hip-Hop fashion and the whole genre; Kurtis Blow's "The Breaks" became the first rap single to go gold in 1980, selling 500,000 copies and, in a way, starting the commercial success of this newborn genre. RUN-DMC became the first rap artist to have a gold album with their self-titled debut album in 1984; in the span of a decade, Hip-Hop went from being a pretty local phenomenon to becoming nationally known, with international tours and its biggest star being featured on the cover of the most influential magazines of the music industry such as Rolling Stone or Spin.
With this new success, both culturally and monetarily, there was a shift in what rappers wore.
From an almost exclusive sportswear style, just think about how popular brands like Adidas and Puma were in the Hip-Hop world; with the rarely leather fits, reminiscent of the early days of Hip-Hop, rappers started to look at a different type of brand, brands that weren't designed for them, but at the same time had a strong appeal, and that could represent their story of rags to riches, ordinary of most of the rappers of the time, in a concise way, rappers and the Hip-Hop world fell in love with the preppy, Ivy-League inspired style.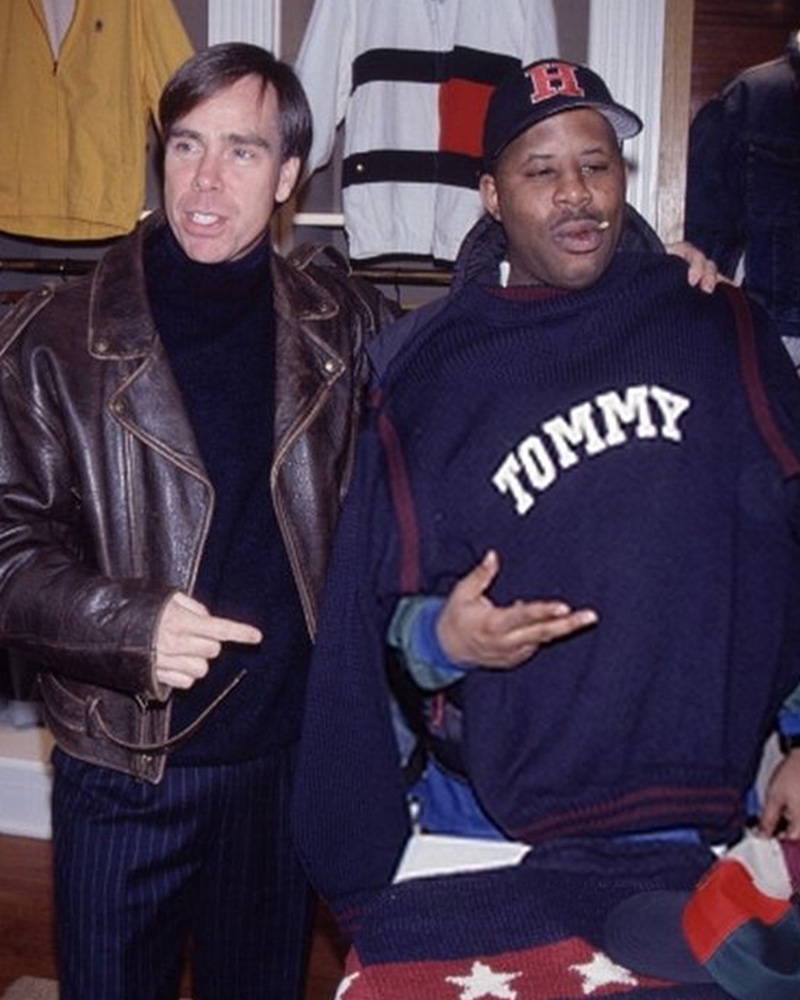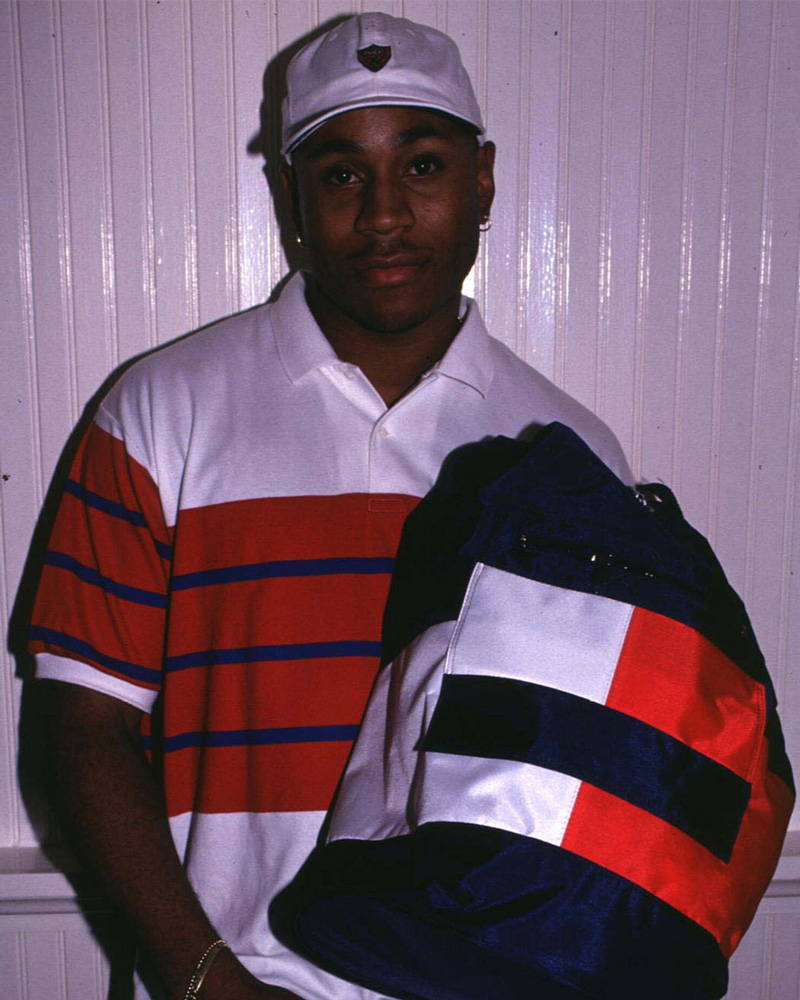 The first instance in whichTOMMY HILFIGER got a shout out from a rapper, who introduced the brand to its community, was in 1992, with Grand Puba's feature on Mary J. Blige's song "What's the 411?" where the MC raps:
"Well, I be Puba on this here/
The n***a from last year/
Girbauds hanging baggy/
Tommy Hilfiger top gear."
This endorsement, by one of the most famous rappers of the time, started a revolution in TOMMY HILFIGER's audience and target, arriving at an urban audience that, before that occasion, wasn't too connected with the brand, but if you look at the start of the relationship between TOMMY HILFIGER and Hip-Hop it all starts here, from this moment on it was common to see rap artists sporting TOMMY HILFIGERbright colored garments on the streets and the stages of concerts and tv shows.
This brings us to the next episode inTOMMY HILFIGER's links with Hip-Hop and, in general, one of the most iconic moments of 90's Hip-Hop. Snoop Dogg sporting aTOMMY HILFIGER rugby shirt with prominent "TOMMY" branding on the front while performing his cover of Doug E. Fresh and Slick Rick's classic "La Di Da Di" on Saturday Night Live on March 19, 1994.

This endorsement represents a critical moment for the brand and Hip-Hop in general and a perfect example of how Tommy Hilfiger was conducting his business and creating connections with artists and subcultures. Andy Hilfiger (Tommy Hilfiger's brother) said in an interview with Complex that he and Tommy Hilfiger initially met Snoop Dogg at a Grammy after-party in Los Angeles before the release of Doggystyle. After this first encounter, they continue strengthening their relationship with the rapper and his entourage by inviting him to hang out in their office and showroom in LA.
Two weeks later, Snoop called them while in New York, asking for more clothing before going on Saturday Night Live, and just like that, one of the most stylish moments in Hip-Hop history happened. The week after, rugby shirts went sold out in every store, demonstrating the strength and commercial power of Hip-Hop artists when building an organic relationship.
Just two years after this historical moment,TOMMY HILFIGER decides to go even deeper into the world of subcultures and Hip-Hop by creating a new line, Hilfiger Denim, which would later becomeTOMMY JEANS.
This new line felt younger and cooler, focusing on what the youth was wearing and wanted to wear; it became their uniform.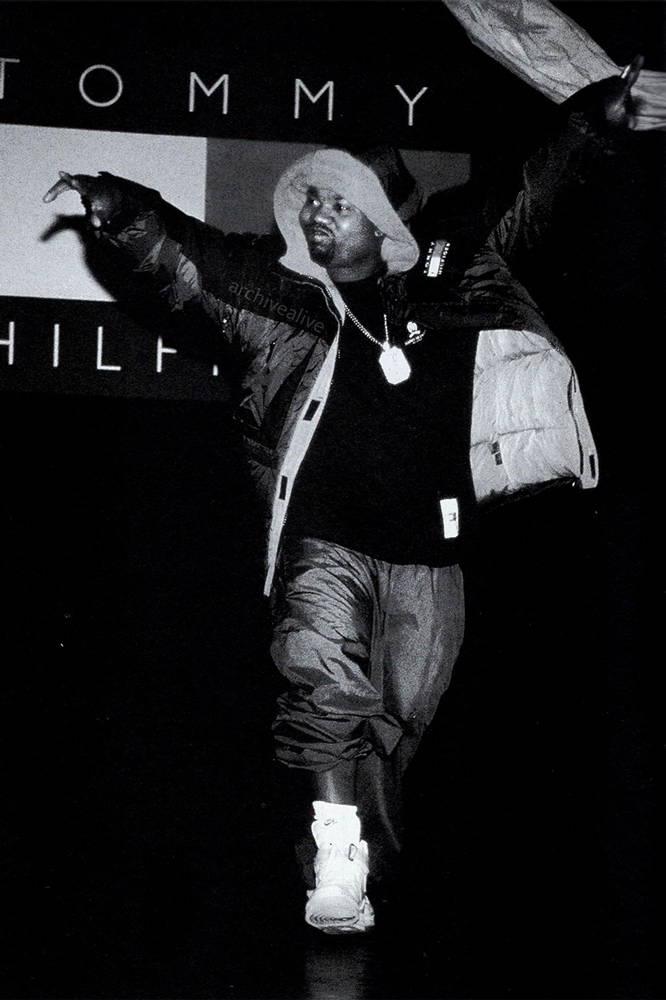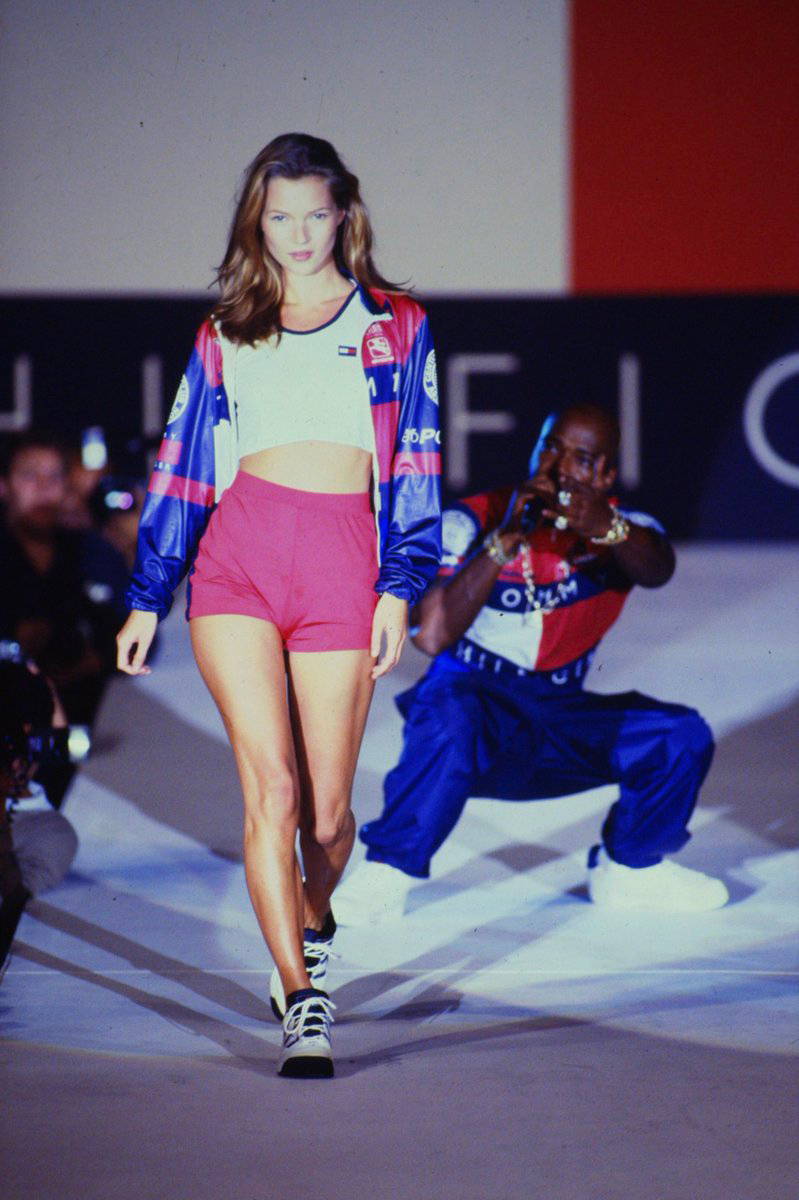 To present the new products part ofTOMMY JEANS, the brand worked on some of the most iconic runway shows of the '90s, featuring the best of the best of that Hip-Hop era, such as Raekwon, Method Man, Naughty by Nature, TLC, Mary J Blige, with essential people in the Hip-Hop world such as Jay-Z, Diddy and Russell Simmons in the front rows of these shows.
These shows predicted what artists would do in the following years by creating their own brands and putting Hip-Hop artists as guests and models for their performances; withoutTOMMY JEANSgiving them a platform, this would have probably never happened, as said by Simmons, if it weren't for Tommy Hilfiger he wouldn't have created Phat Farm.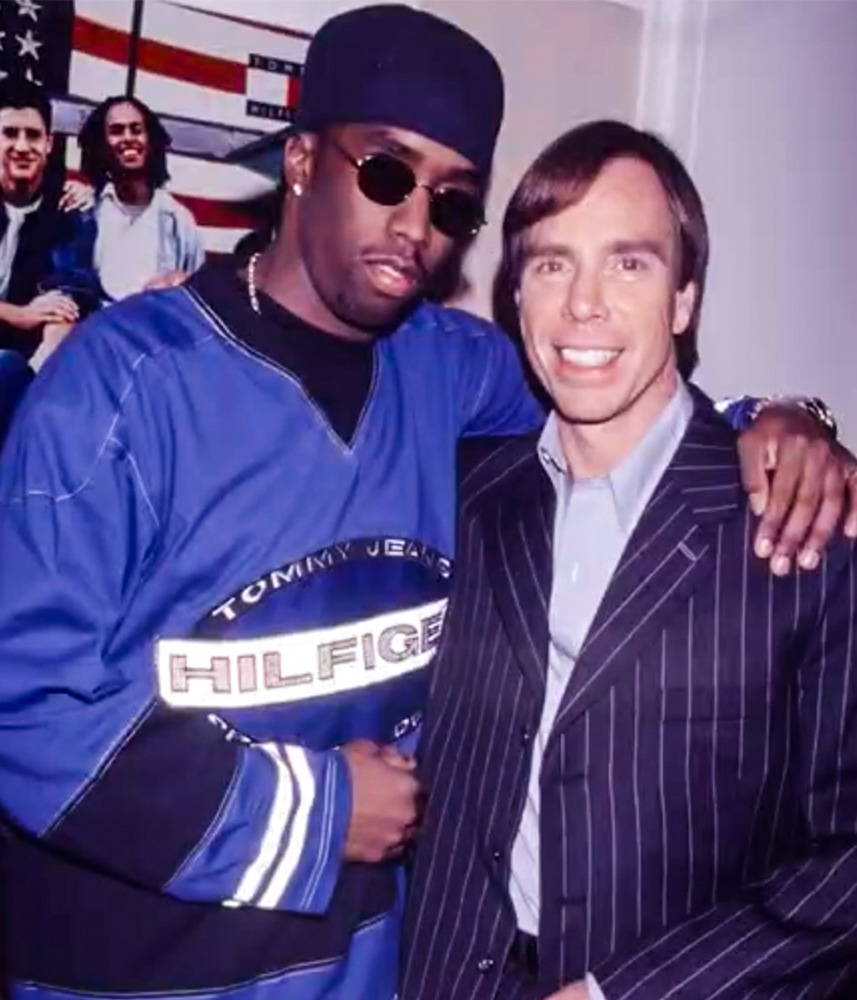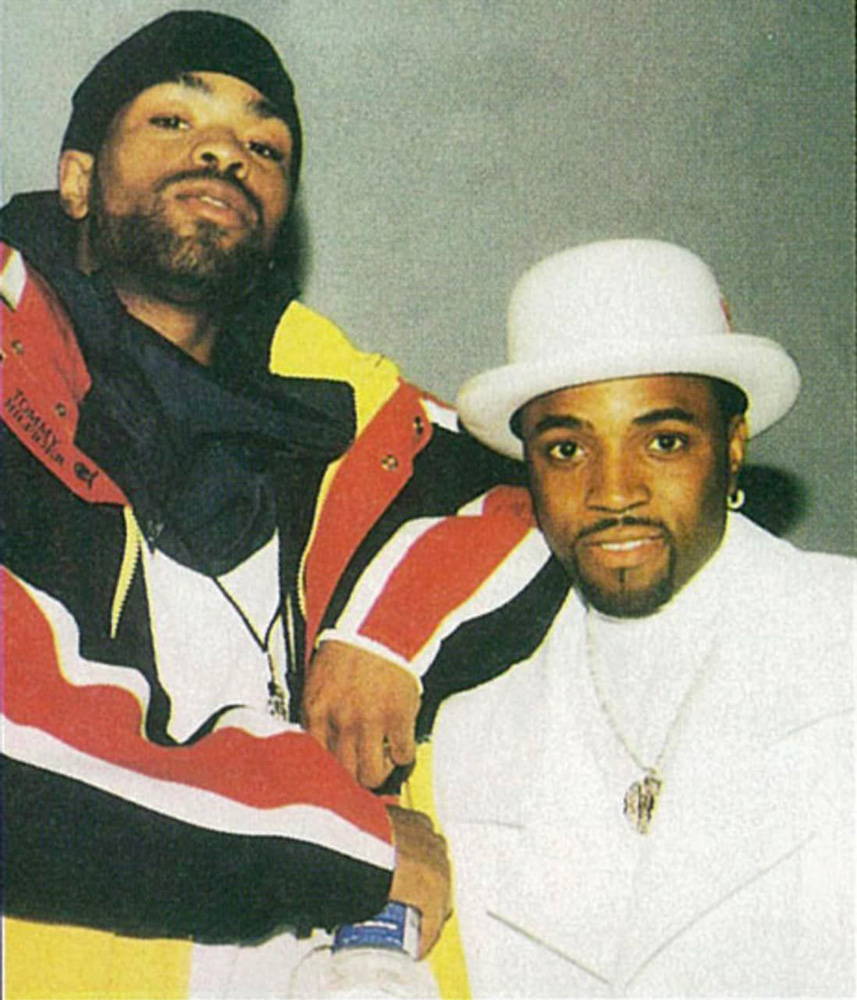 If the launch ofTOMMY JEANSwould have made 1996 a great year, it didn't stop there; in the same year, in fact, Tommy started their women's line, having us a muse, the great Aaliyah, one of the biggest supporters of the brand and face of many of their most iconic ads.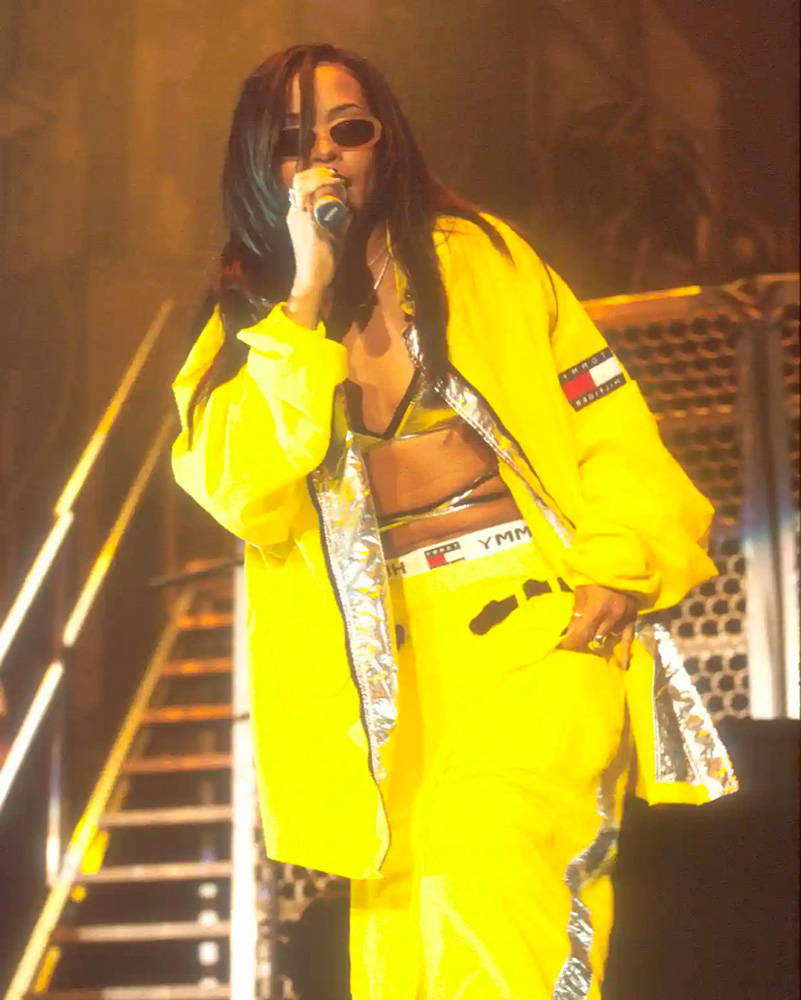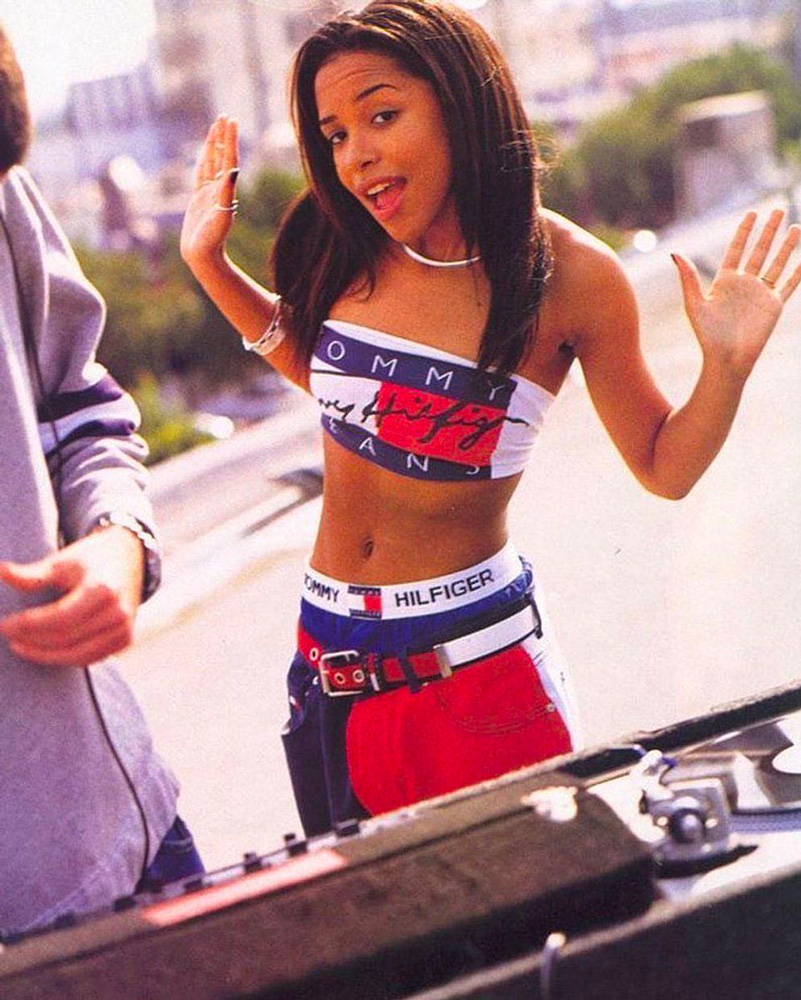 At the turn of the century, many things changed; Hip-Hop, thanks to icons such as Jay-Z, Eminem, 50 Cent, and many more, definitely broke into the mainstream, not only in fashion but in culture, adding competition toTOMMY JEANSdue to not only to other big brands trying to get in touch with the Hip-Hop community, but also rappers themselves who started their own brands.
This, in a way, changed howTOMMY HILFIGER was marketing itself, trying new ways to stand out and increase brand exclusivity in a sea of brands that wanted to become theTOMMY JEANSof the 2000s by engaging with Hip-Hop artists and pushing logos and wide fits.
In any case, Tommy Hilfiger's work in the '90s paid off also in the following decades, during the 2000s, even if many other brands started to get in touch with the youth, as well as streetwear growing, preparing for the revolution of the 2010s, kids were still attracted toTOMMY HILFIGER's logos and garments, thanks to their icons growing up wearing their products, remember, 2000s teenager grew up seeing live Snoop Dogg on Saturday Night Live or Aaliyah campaigns.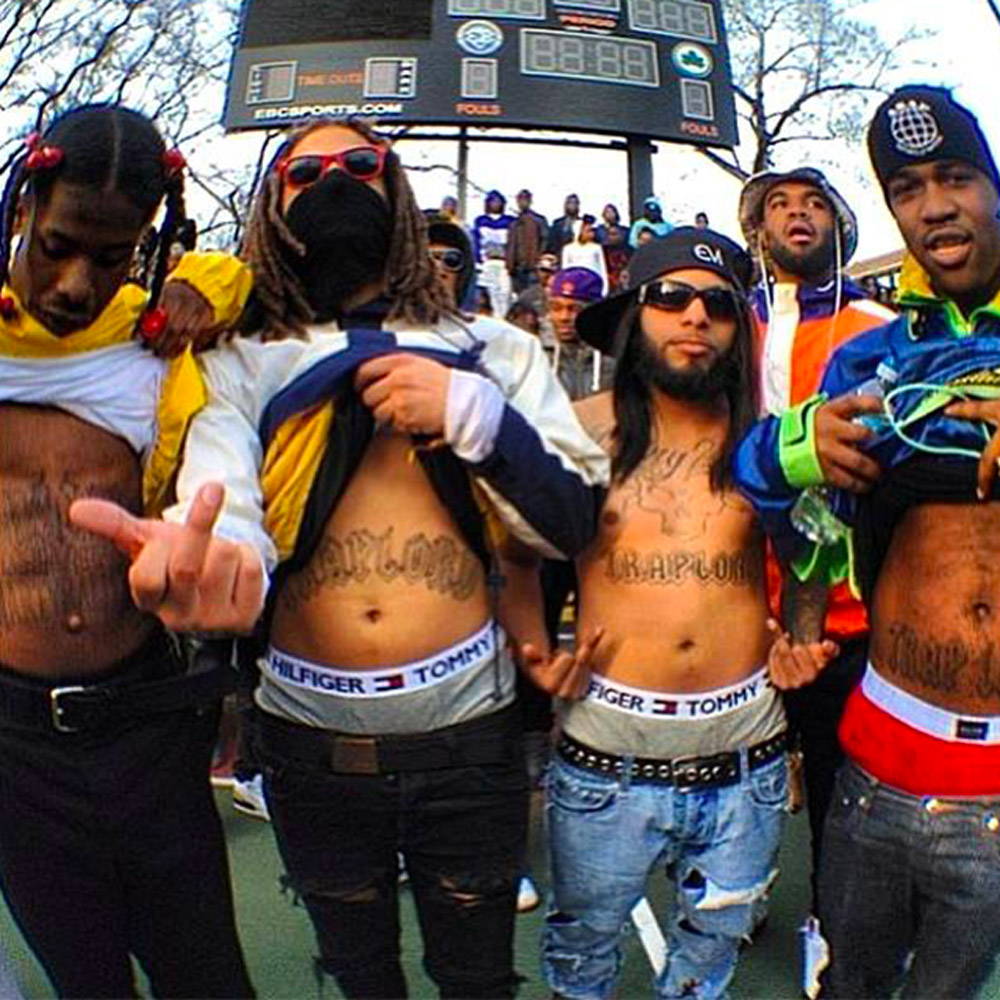 In the last decade,TOMMY HILFIGER's relevancy in the subcultural world continued to grow, reaching similar heights to what it was in the '90s. This was achieved in various ways, from partnering with talents relevant to the new generations, such as Gigi Hadid or Lewis Hamilton, and continuing to elevate their connection with the world of Hip-Hop through a partnership with rap icons such as Pusha T.
Even more, thanks to the resurgence and influence of '90s music and style in the last decade, we saw the growth in appreciation for theTOMMY JEANSarchive and some of its most iconic pieces from the '90s. In particular,TOMMY HILFIGER, being a New York City brand, was helped by the likes of young icons in the game, such as A$AP Rocky and A$AP Ferg (New York natives as well). They grew up loving the brand and, when they started getting money, went back and flexed vintageTOMMY HILFIGERand TOMMY JEANS, bringing it to a new audience that before them may not have known the brand.
This constant balance inTOMMY HILFIGER's work and outputs between past, present, and future represents what makes the brand a staple of street fashion.
To receive updates on our latest editorials and documentaries, be sure to follow @oneblockdownon Instagram and subscribe to our newsletter below for more.