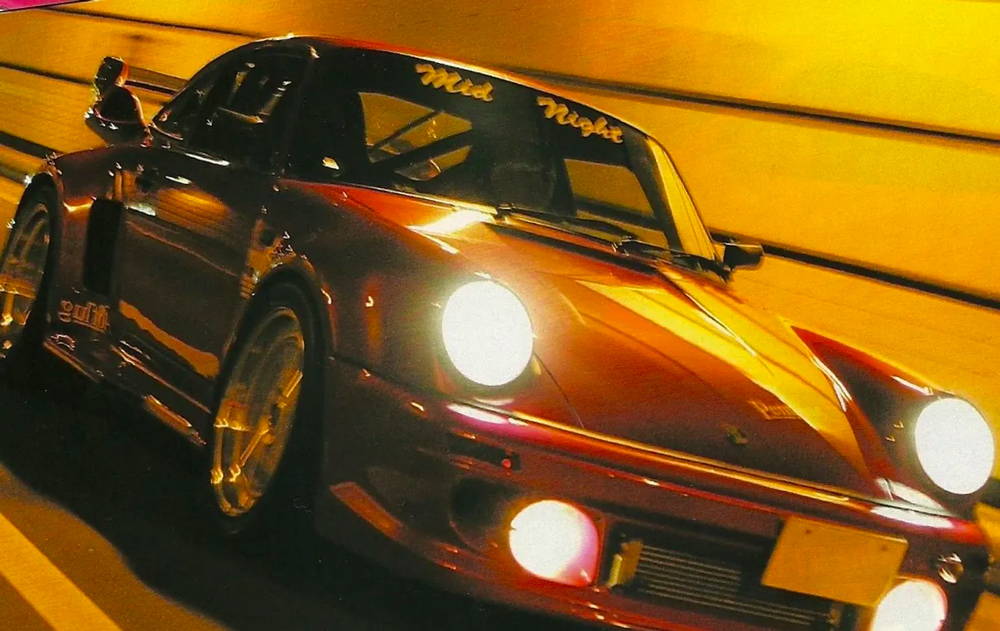 Depicting the Cultural Significance of the Porsche 911

The One Block Down editorial archive is an ever-evolving resource detailing the cultures, movements and ideas that defined contemporary stylistic discourse. From unique takes on today's leading pop-culture topics, to off-kilter stories that might have slipped through the net, our editorial archive is as fundamental as it is abstract. Discover our latest visual essay in partnership with@urbancamou_2.
When Ferdinand Porsche could not find a sports car he dreamed of, he decided to build one himself. The vision he created has moved the world for over 74 years and while the German car company counts many impressive innovations to its legacy, one model has stood out above the rest - the Porsche 911. Since its launch in 1963, the 911 has built a reputation for itself as one of the most versatile and important performance cars in motoring history. A practical daily driver, a status symbol, a performance benchmark and a race-winner, the car and cultural icon is loved by legions of fans worldwide.
So what makes the Porsche 911 such an object of desire that is obsessed over by so many? Here we take a look at eight reasons why it has become one of the most culturally significant sports cars in the world.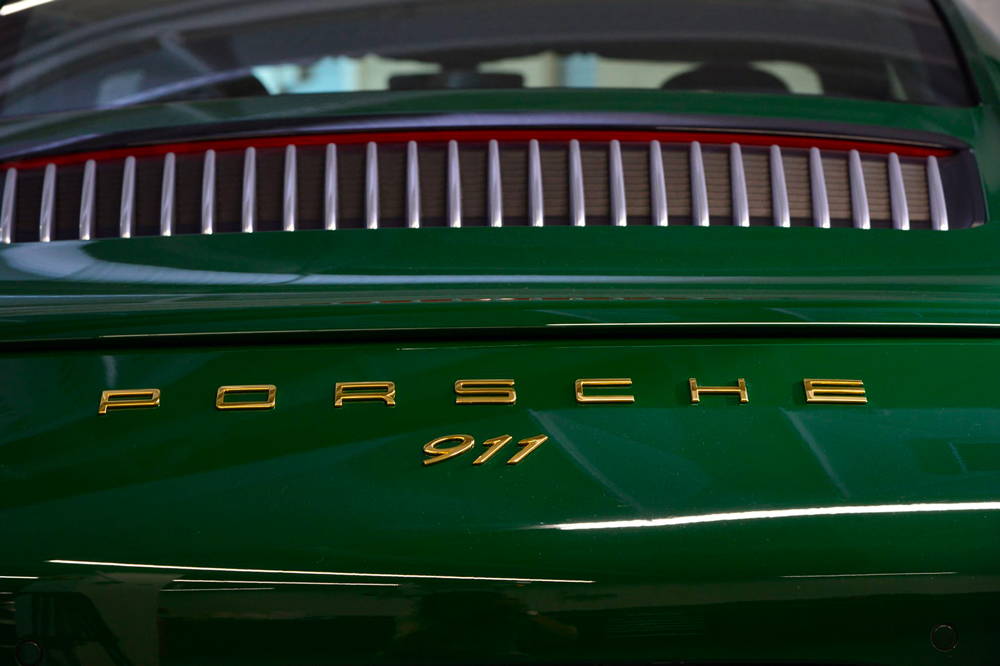 Timeless design
An icon in a world full of icons, the design of the 911 is timeless. Its shape is unmistakable because of its iconic flyline and elegant roof lines, simple gestures that have characterized Porsche since the beginning. "There's only a few automotive shapes that you can splash on a wall and even those who aren't car enthusiasts will say, "oh I know what that is,"" says John Benton of Benton Performance, a Porsche restoration specialist in Anaheim, CA.
A big part of why the 911's design language is so universal, is because the principle behind it keeps it to the absolute essentials, right down to the last screw. Form follows function. Agile and progressive, the 911's embodies Porsche DNA in its purest form: the long, flat bonnet and steeply inclined windscreen, design cues taken from the brand's premier 356 model. "The 911, that iconic shape sprouted from that original design and it's alive today," says Benton.
When Porsche originally unveiled the 911 — or 901 as it was then at the Frankfurt Auto Show in 1968, it captured the imagination of the press and public alike. By the time the show ended, the entire first six months of production was spoken for, and in the nearly six decades since, more than one million have been produced, making it one of the most successful sports cars in the world.
Aside from its curvacious lines, the basic layout of rear drive/rear engine, six-cylinder boxer engine, and balance between drivability and performance continue to be the cornerstone of the 911 experience. Porsche decided to put the 911's engine in the back, behind the rear axle, way back in the day when the 911 was first designed. Since then, that engine has remained there, and while some might say it's out of stubbornness, the decision to do so has rewarded drivers with a unique and visceral driving experience like no other sports car on the planet.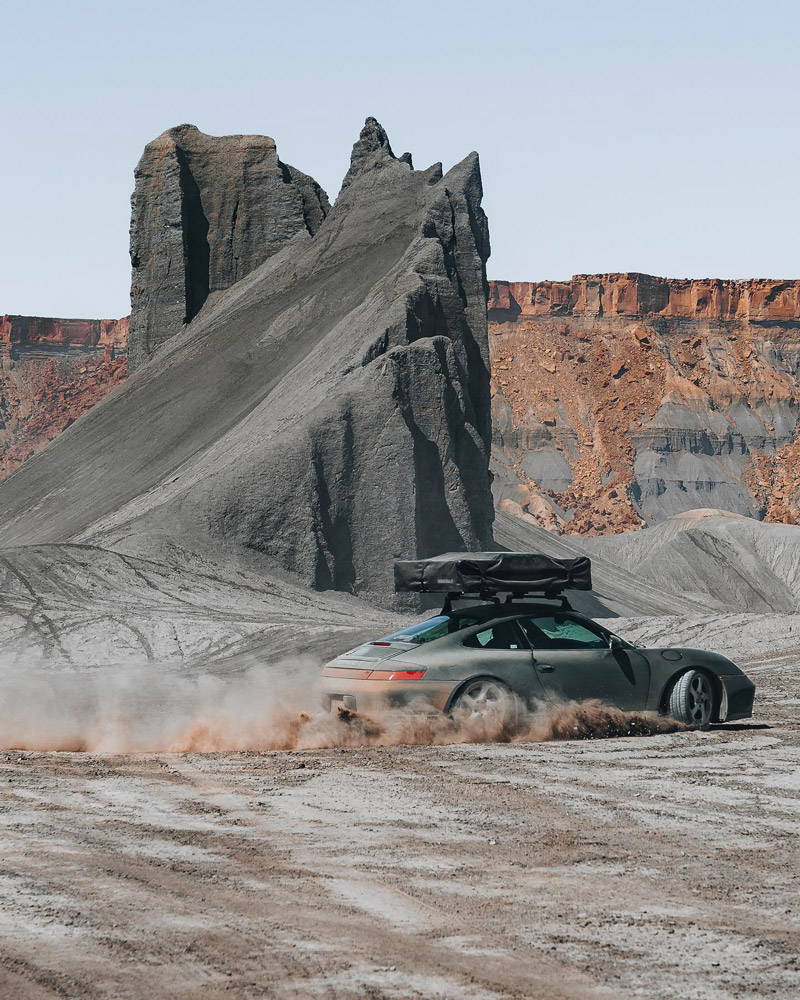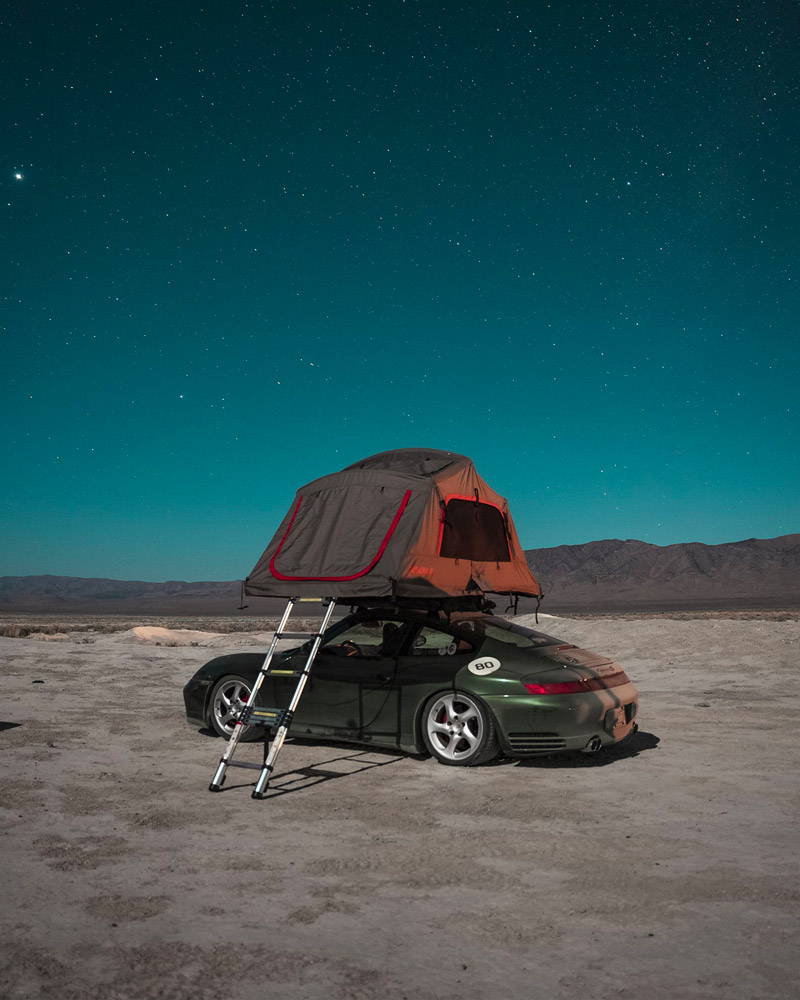 It's the most versatile sports car ever
Ferry Porsche perhaps summarized the unique qualities of the 911 in this quote: "The 911 is the only car that you can take on a safari through Africa, compete in the 24 hours of Le Mans and go to the theatre and drive through the streets of New York." It's the versatility of this multifaceted sports car that continues to make it mean different things to many different people around the globe.
One thing that makes the 911 appealing to both experienced and novice drivers is its driveability. Ideal for the everyday commute as it is blasting on a track, the 911 is a car to be driven not to sit on display. It also helps that the car features some very practical details like its comfortable luxurious interior, good visibility coupled with trunk space at the front and two smallish rear seats.
For many fanatics, touring mountain roads and off grid adventures are a big part of the joy of owning a Porsche. Tearing down dirt roads and bouncing over muddy creeks might not sound like something the owner of a luxury sports car would do, yet it's precisely what the 911's all-wheel drive system offers.
Brock Keen of @996roadtrip has built a huge following off his IG account which documents his travels camping with a roof tent on his Porsche. "There's really nothing that matches the 911 experience. It's a feeling that's indescribable. It allows me to get to do what I'm passionate about – explore the outdoors and see amazing views," he says.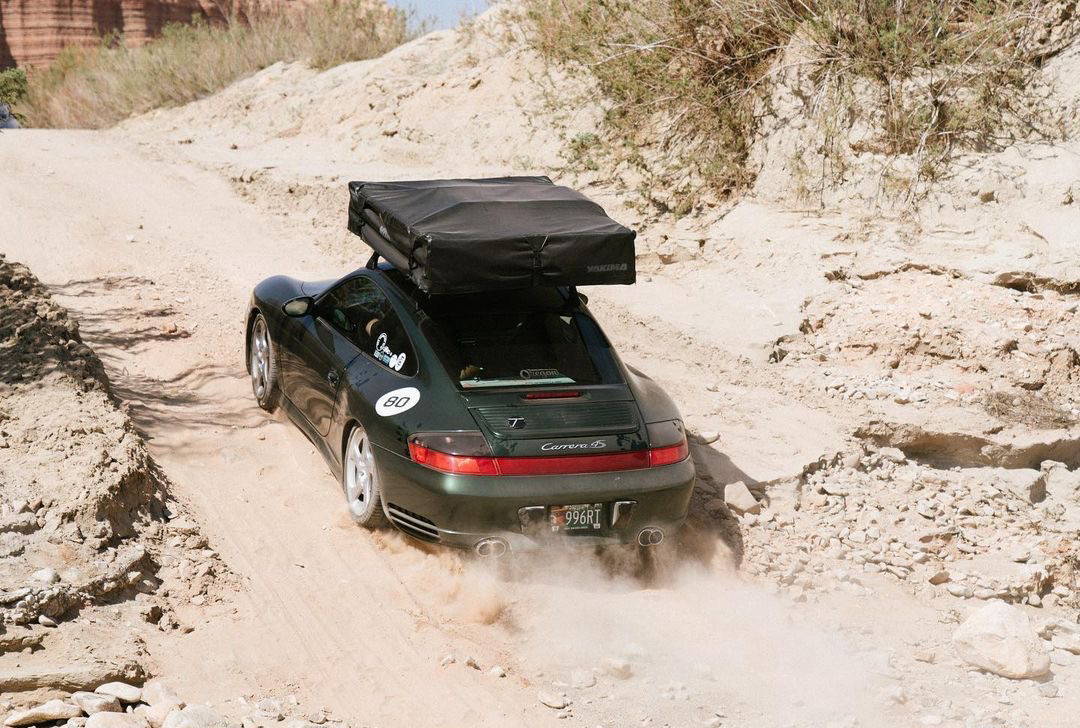 There's a 911 for everyone
"There is no such thing as a typical 911 driver. They are united in their eccentricity," writes Ulf Poschardt in his book Porsche 911: The Ultimate Sportscar as Cultural Icon. That's why the Stuttgart company counts names as disparate as Jerry Seinfeld to Michael Jordan as loyal fans. Frank Ocean sang about a Porsche 911 Turbo Cabrio Studie in his song "Unity", Bill Gates owns several, including a 1999 Porsche 911 convertible and a Porsche 930 Turbo, and although Lebron owns four different Porsches, the 911 Turbo S Convertible is his favorite.
They're not just for guys either. The 911 has long been a favorite for female drivers like Lara, aka@thatporschegirl who has been helping transform the societal perceptions about Porsche drivers. "It's interesting the gender roles cars have traditionally taken on. Fast and loud? That's a man's car. Nice and comfortable? A woman's car. Porsche is both," she detailed of the 911 in Porsche Classic magazine,'ORIGINALE 07'.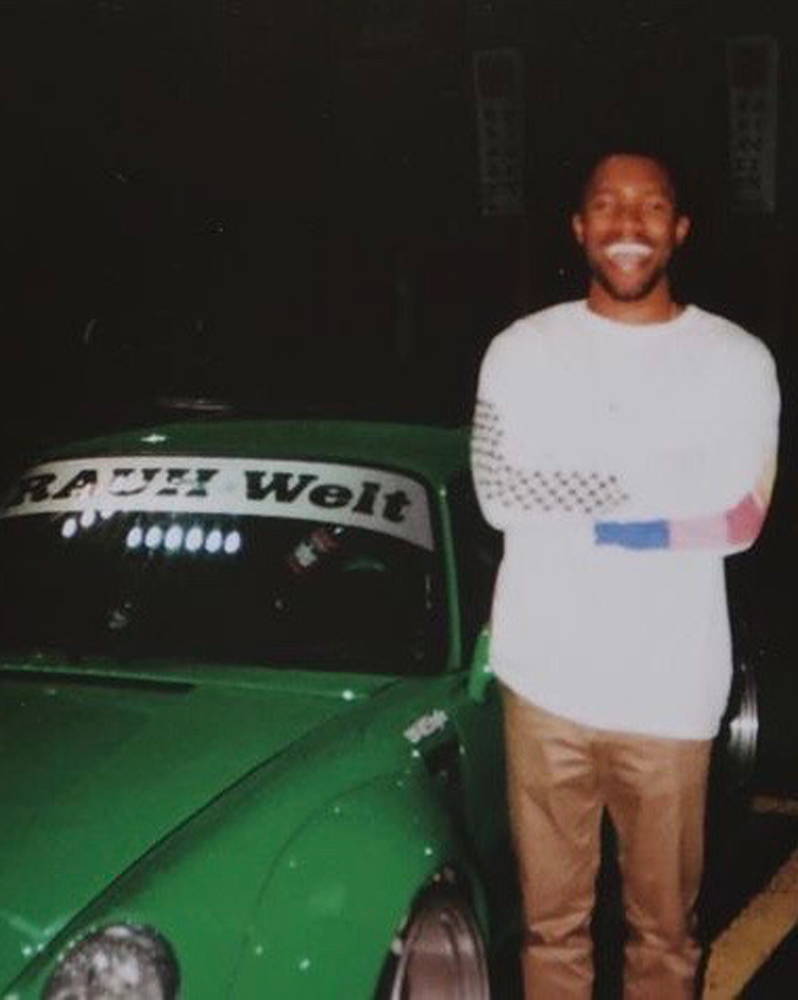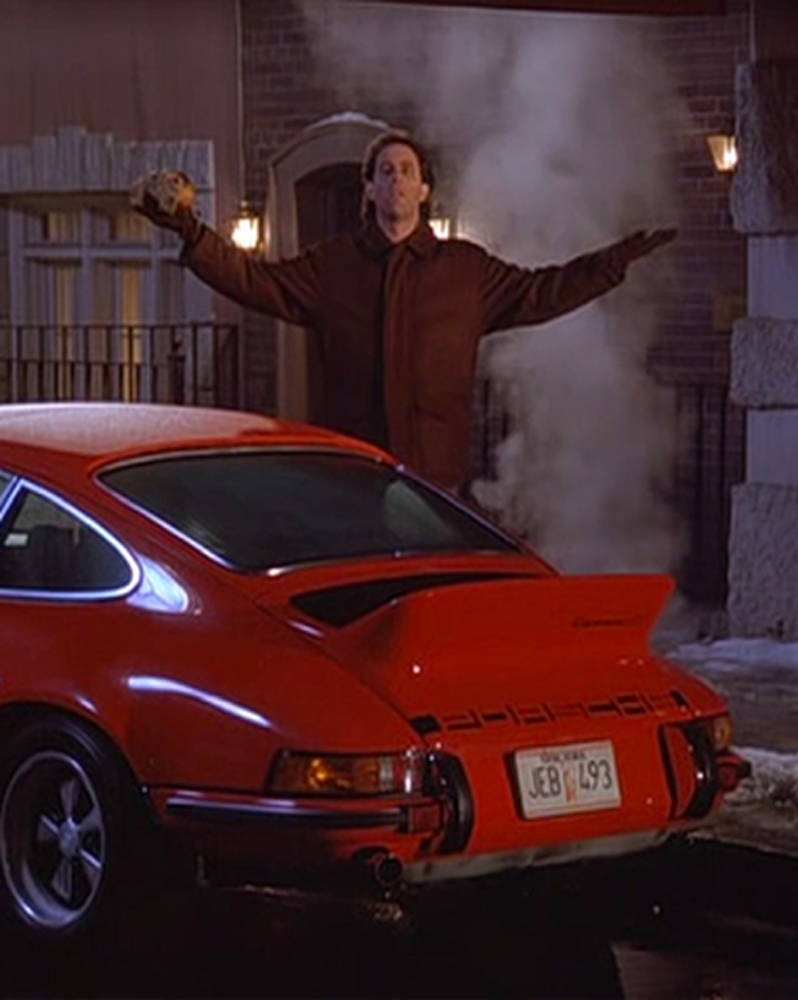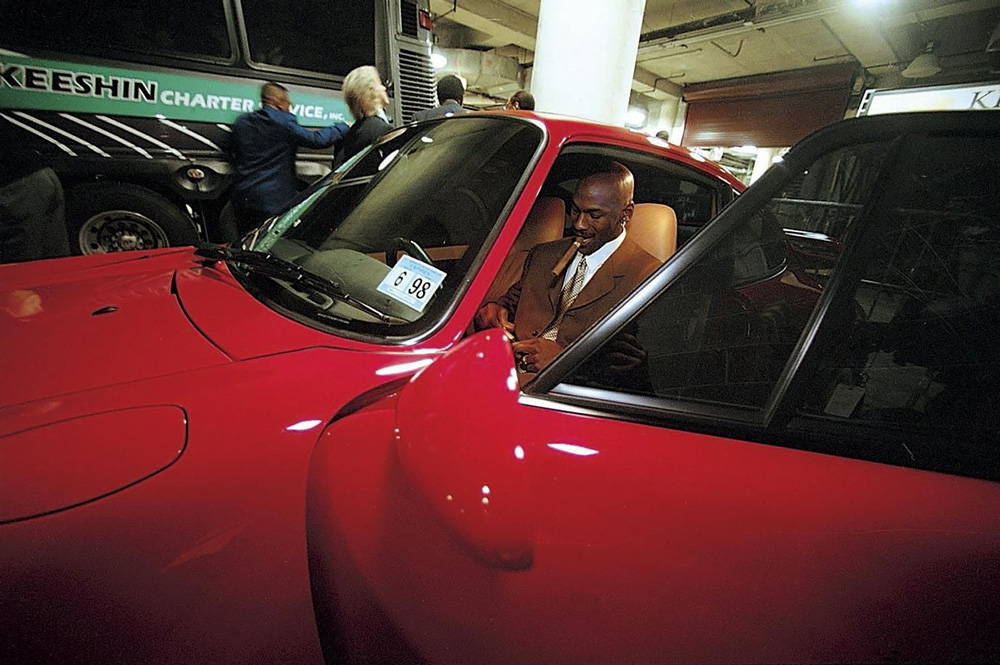 Purists love them air-cooled
For many Porsche fans, air-cooling or Luftgekühlt is as much an integral part of a 911 as its rear-engined layout and curvaceous lines. Many purists were left distraught when Porsche made the decision to switch its engines to a water-cooled system in 1997, as part of the all-new '996' 911. It might have looked like the real thing, but it certainly wasn't the real thing, or so the thinking went.
Despite the water-cooled engines providing higher power outputs, improved fuel economy, and the reduced emissions, many of Porsche's most discerning collectors argue that the air cooled engine is the only proper-sounding Porsche engine. What is more, with over 70 percent of the 410,348 air-cooled 911s produced from 1964 to 1998 still on the road, Porsche has built a reputation for quality and durability unsurpassed by any sports car brand.
The growth of Porsche oriented events like Luftgekühlt, the biggest air-cooled-Porsche show in the United States, has seen more people become interested in buying air-cooled Porsche's of their own. Some of the most covetable models of the 911 series include icons like the very last 993-generation car in 1998 (like Jerry Seinfeld's blue one), - the highly desirable 1973 Carrera RS 2.7 Lightweight and 911s from 1964 and 1965 which fetch the highest prices among '60s 911s as they're the rarest and purest of the breed.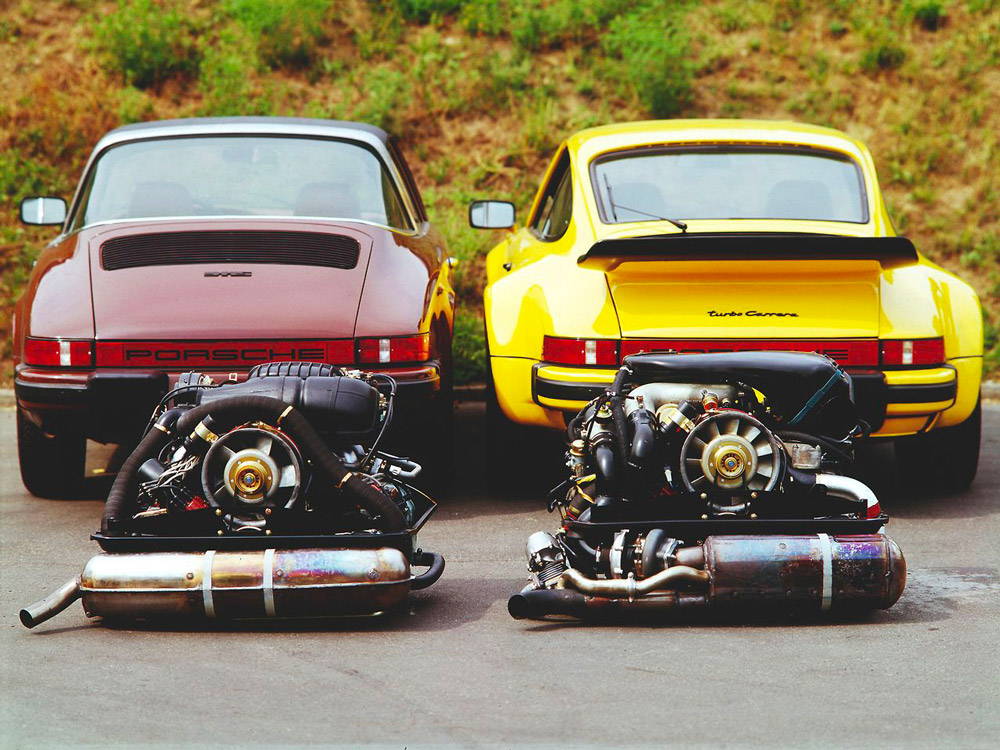 The 911 is rooted in motorsport racing
If you called Porsche 911 as the most successful road car in motor racing, few people would disagree. Since the first 911 finished 5th in the Monte Carlo Rally 1965, it started its glorious racing history counting podium wins in almost every type of motorsport going. That includes Le Mans, IndyCar, Formula 1, the Carrera Cup, rally, rallycross, and even the Paris-Dakar Rally.
Some of Porsche's most famous 911 names have taken their title from Porsche's racing history. The Targa, Porsche's bonafide convertible was named after Porsche's many wins at the Sicilian road race, Targa Florio race. And then there's the Carrera, a name Porsche uses to honour its more powerful engine versions – most notably, these days, in the 911 model series takes its cue from the success of Porsche at the Carrera Panamericana – the famous border-to-border Mexican endurance race.
Outside of official racing, the 911 found its way into Japan's illegal street racing scene in the 1980s. Members of the Middo Naito Kurabu, or better known as Mid Night Club, would secretly gather in Tokyo to race down stretches on the Wangan Highway between Tokyo and Yokohama, and the Shuto Expressway, a 70 KM stretch that runs alongside the shoreline of Tokyo Bay. Among the fleet of
The absolute minimum requirement for a hashiriya street racer to join was to own a car that was capable of going at least 160mph, and competitive drivers were expected to be able to achieve racing speeds of 200mph or more on Tokyo's public highways. As such, members' cars included some of the most iconic JDM tuner cars of all time like Mazda RX-7, Toyota Supra and the R32 Skyline GT-R. The most famous of the Midnight Club's cars, however, was a highly-modified Porsche 911 Turbo nicknamed the Blackbird. It's a legendary car that inspired the manga and anime, Wangan Midnight.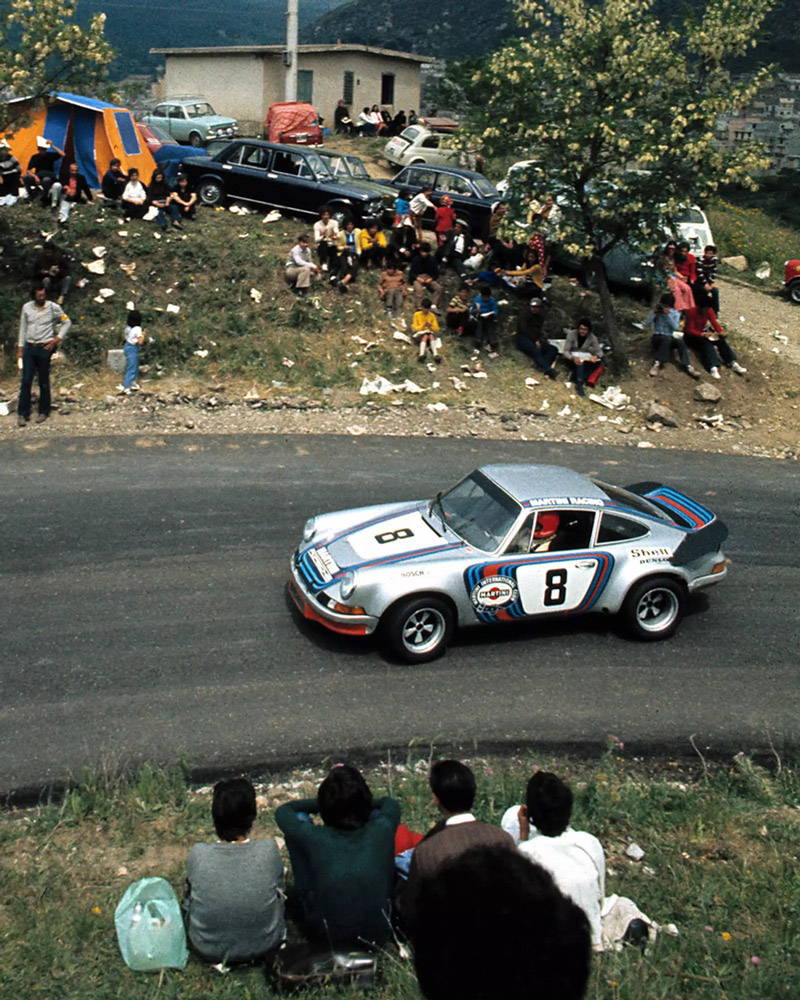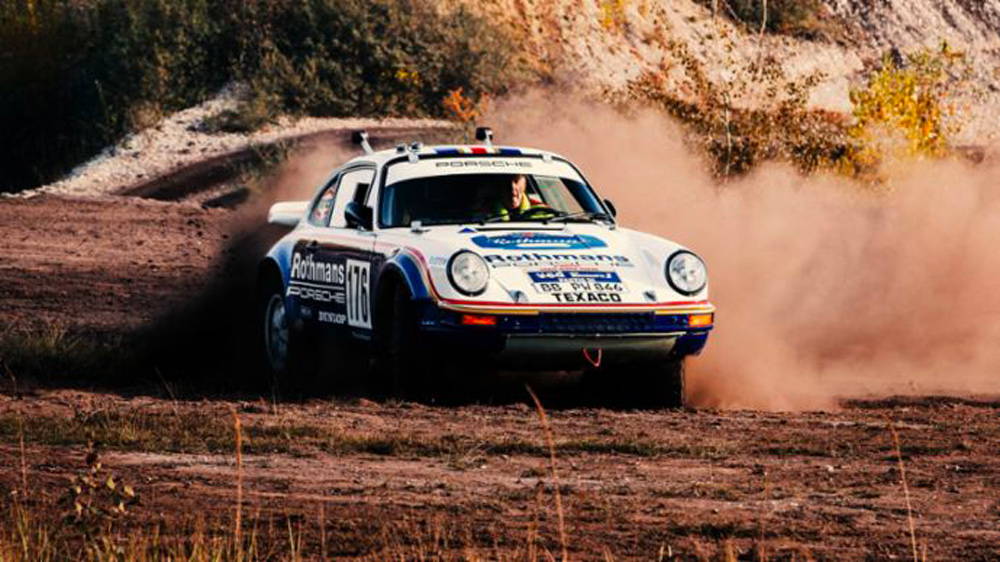 Tuners and standalone manufacturers made them a cult
A classic Porsche can inspire love and devotion like little else. Just ask Akira Nakai, founder of, RAUH-Welt BEGRIFF. Based out of Japan, the world famous Porsche tuning company is known for their distinct style of wide-body kits that combine both Japanese and European elements.
RWB is not your everyday conversion. Each conversion kit is hand crafted and built by Nakai-San himself. It doesn't matter where in the world the car is located, he will fly there. He even christens each car with a unique name once complete too. Typically carried out on 911, 964 or 993, they feature heavily-flared fenders, extremely wide tires, large wings, some aero, and often wild paint jobs. However, they are entirely functional sports cars.
Elsewhere standalone manufacturers such as Ruf have taken the passion for transforming the 911 to new heights. The German car specialists Porsche-to-Ruf conversions are built from the ground up as completely new cars, using bare chassis, and assembled using Ruf-made parts and materials.
RUF's series of modified cars like the BTR provide well-heeled enthusiasts with ever-faster and more powerful 911 models that even Porsche itself couldn't provide. In 1987, the company presented the RUF CTR, a lightweight coupe powered by a 469hp 3.4 litre twin-turbo engine. The CTR, known simply as the 'Yellow Bird', set new benchmarks for street-legal sports cars and remains an iconic touchstone for car enthusiasts.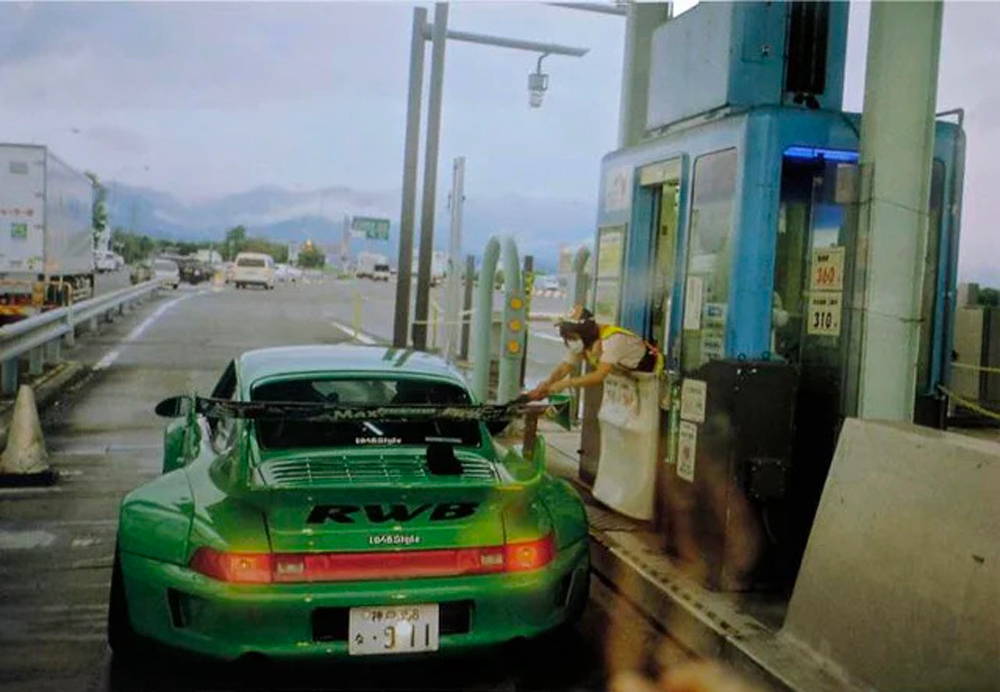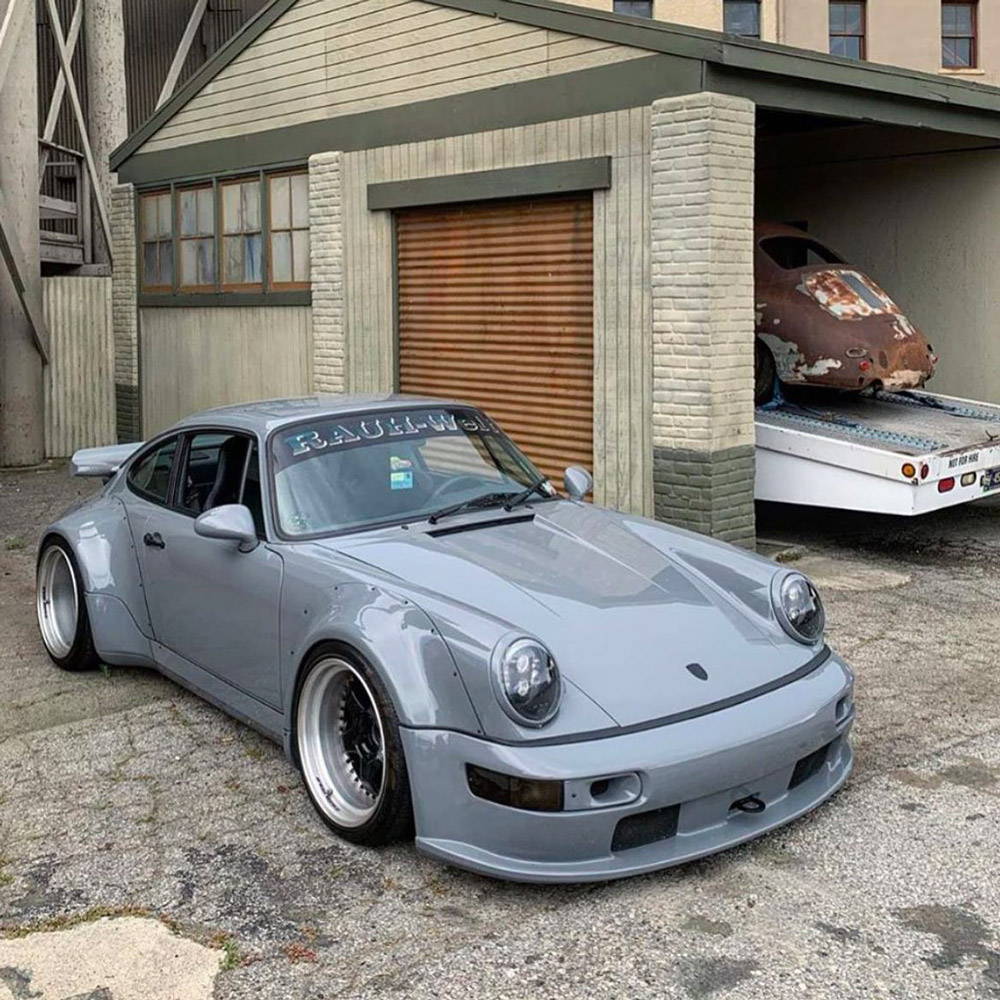 It's the ultimate canvas for expression
Beyond the world of car tuning workshops and garages, 911's have taken on new life through the dab hands of international artists that have turned them into landmark pieces of automotive art. Contemporary visual artist Daniel Arsham is perhaps the most prolific. Porsche cars, in particular the legendary 911 Turbo, have been a lifelong passion for the American artist since he was a child.
It became an obsession that has accompanied him ever since – and provided him with a source of inspiration for his debut collaboration with Porsche's cars in 2019, when he created a 911 from the 992 generation in his post-apocalyptic style. The dystopian look was achieved by embedding crystals into the car's body, creating a sense of deterioration juxtaposed with decadence.
In 2020, he followed up with a second and more personal project with Porsche that saw him restore and re-interpret his private 1986 Porsche 911 Turbo aka the 930A. The drivable work of art, blends his own time-traveling concepts with the rich heritage of Porsche racing. "I imagined a futuristic Porsche racing team. Looking at Dick Barbour's 1980 Porsche 935 K3 and other iconic Porsche racing cars of the past, I blended these designs with my own history," says the artist.
Other notable artists who have reimagined the Porsche 911 include Austrian sculpture and painter Erwin Wurm, who reimagined the model as part of his Fat Car sculptures. On the landmark 20th anniversary of his iconic series in 2021, Wurm's breathed new life into the disfigured style with his first NFT, entitled 'Breathe in, breathe out'. The video showcases his interpretation of what it would look like if a 911 inhaled in and out.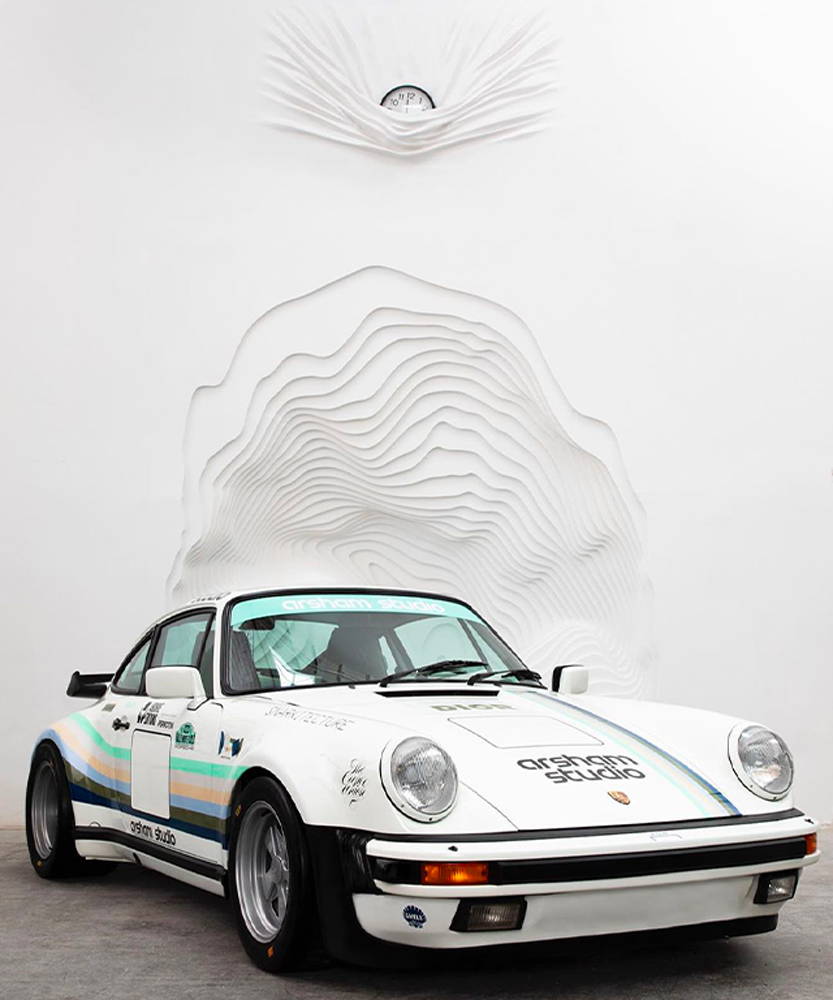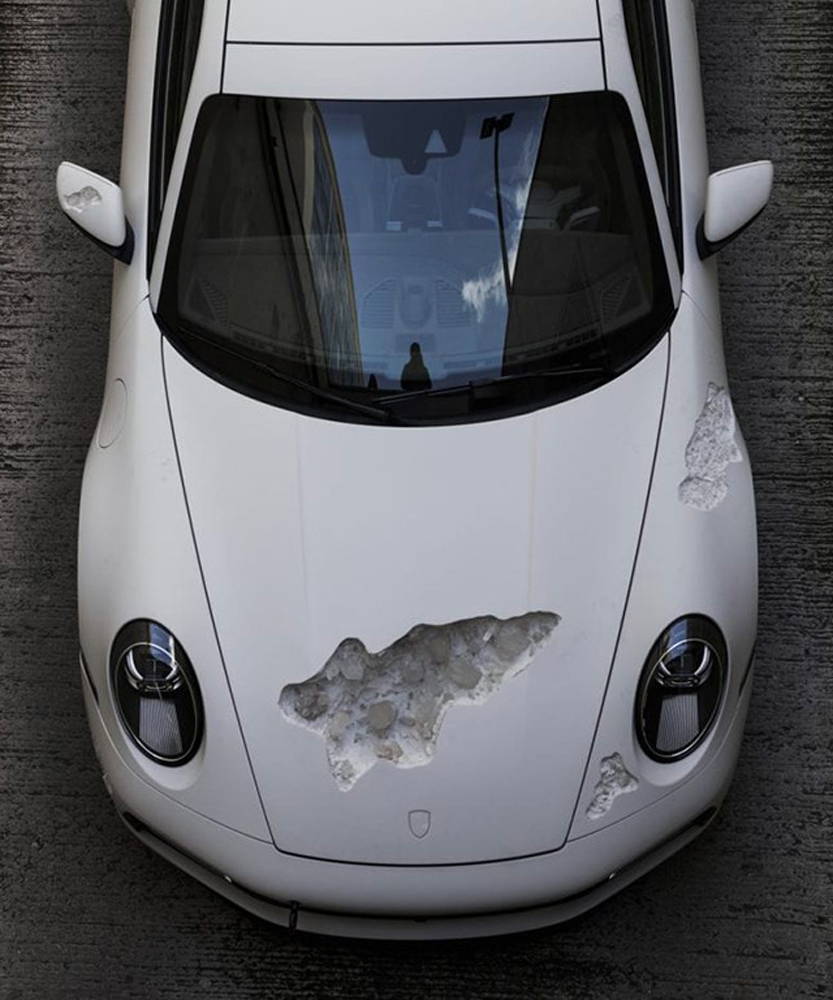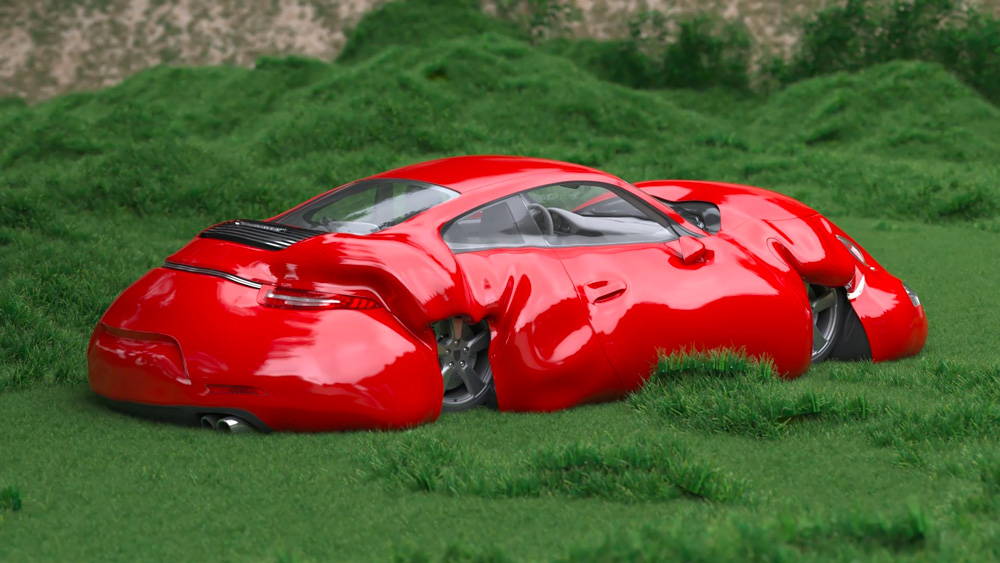 Today it crosses over with fashion and lifestyle
With so much cultural storytelling around the Porsche 911, it's only natural that the vehicle has become an interface between sports cars and fashion. There are plenty of fashion designers that have driven Porsche's but none are more avid collectors than British-born, LA-based fashion designer, style icon, automobile enthusiast, Magnus Walker. He has owned more than 50 Porches in his 7.5 million dollar collection, including some of the very rarest models like his 1971 Porsche 911 T "277", which inspired his Nike SB collaboration together with Ishod-wair.
Over the past few years, Porsche has expanded its reach into the world of fashion by collaborating with a growing number of fashion brands to help inspire a new generation of car enthusiasts to engage with the brand. Its link-up with NYC-based label Aime Leon Dore has been one of the most impressive to date with founder and longtime Porsche fan Teddy Santis realizing his lifelong dream of customizing not one but two vintage 911's including a 1978 Super Carrera and a 1990 Porsche 964 Carrera 4 to period-correct form, complete with stunning interior design.
This month, Daniel Arsham teams up once again with Porsche, this time inviting sportswear brand Stone island on a new project titled 'Safari'. Much like his own artist interpretation of the 911, the collaboration focuses on off roading style, updating a porsche 911 and a unimog 404 with rally car specs and bespoke upholstery by Stone Island.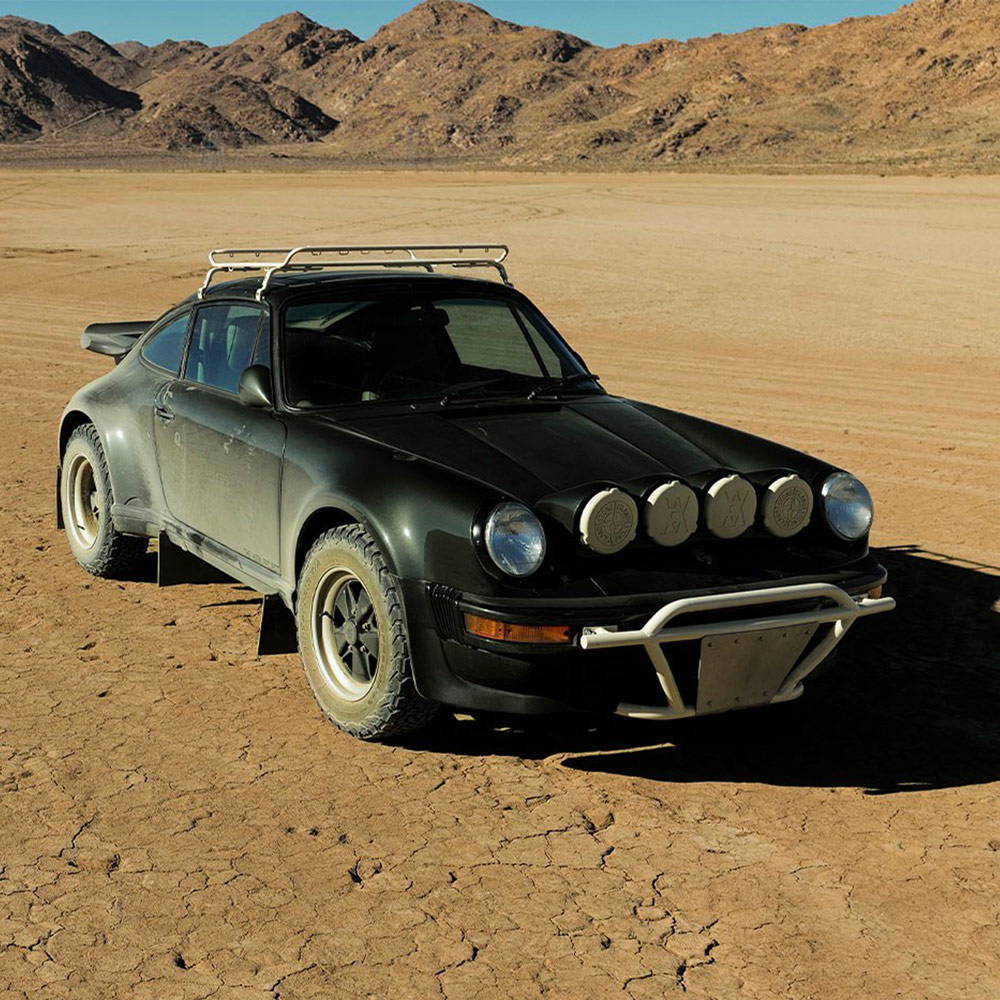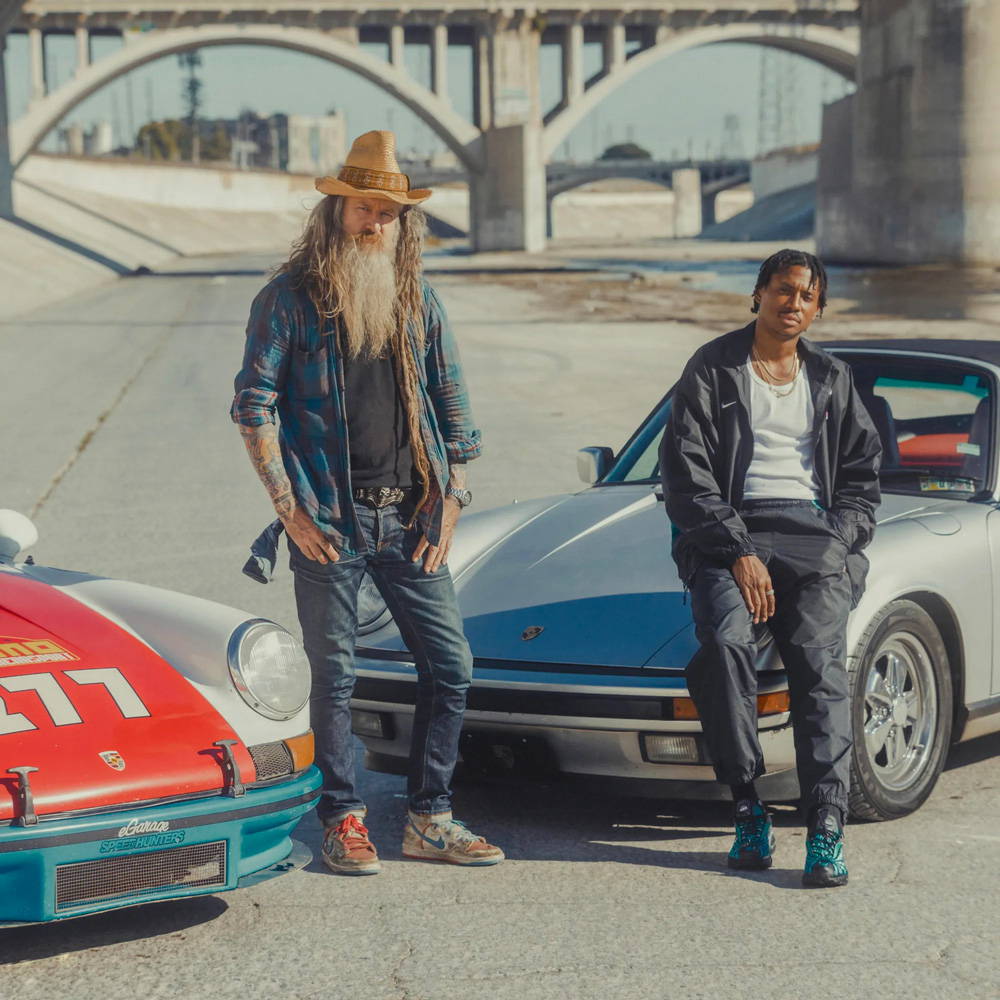 To receive updates on our latest editorials and documentaries, be sure to follow @oneblockdownon Instagram and subscribe to our newsletter below for more.