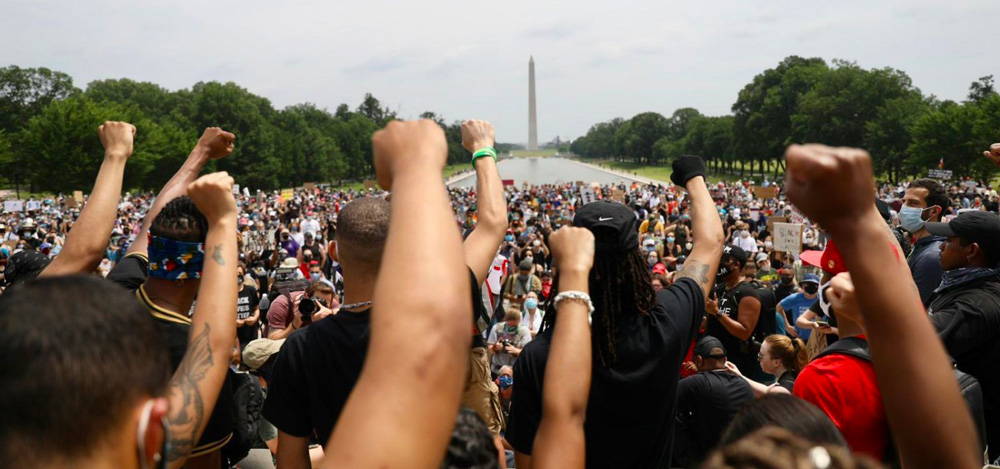 Manifesto for Equality: One Block Down's Commitment to Fighting Prejudice

Our Statement
At One Block Down, diversity, equality and inclusion are an integral part of who we are. With the lessons of global culture situated at the core of our identity, we are committed to furthering the voices of those silenced by all forms of oppression. We understand our responsibility as a global communication platform and are devoted to bettering ourselves while creating a more inclusive tomorrow for everyone.

Our Problem
With movements such as Black Lives Matter, Me Too, and more recently, Stop Asian Hate, reminding us that discrimination is still alive and unwell, we all carry the responsibility to slow the spread of ignorance, prejudice, and hate. With public systems geared towards supporting those with privilege, those in the most dire need are often forgotten. Humanity has all but lost its way and we need to stop it.

With racism lying at the core of such issues, movements like Black Lives Matter have shown us the systematic nature of it all. Deeply ingrained in the day-to-day proceedings of the world's most powerful countries, systemic racism and systemic oppression are so intertwined with their bureaucratic systems, that the population's more ignorant half are often given means to justify their hostility.

Systemic racism creates disparities in many success indicators including wealth, the criminal justice system, employment, housing, health care, politics, and education. It prevents or makes it more difficult for people of color to participate in society and the economy. As structural racism manifests itself in what appears to be separate institutions, Glenn Harris, president of Race Forward and publisher of Colorlines, points out that factors such as housing insecurity, the racial wealth gap, education, and the police are intimately connected.

On the other hand, the recent spike in hate against people of Asian origin, resulting from disinformation, ignorance, and stereotypes, underscores the sad truth that equality is far from being a global norm. Despite the Western world being more diverse than ever before, its inclusive and supportive practices are lopsided at best.

With such prejudicial dispositions often ending in cruelty, as evidenced by the increasingly frequent attacks on people of Asian and African American origin, women, LGBTQ+ communities, those who are religious, and countless others, the world is in dire need of change and education. While we must continue to underline the severity of all such issues, we must constantly be on the lookout for new ways to drive those harboring hate towards a new, more equal understanding of their societies.

Our Responsibility
Irrespective of whether such issues are highly publicized, One Block Down will continue to stand in solidarity withall people bearing the brunt of prejudice and fighting for equality. We understand that this is not a phase, and will dedicate ourselves, our platforms, and our very way of life, to making the world a safer place for everyone.

Even though we have a long way to go, we appreciate the importance of all such efforts when it comes to dismantling prejudice at its foundations. We will continue to use information, knowledge, and enlightenment to fight side-by-side with the oppressed, doing whatever we can to uplift the diversity that makes us who we are.

While these efforts are necessary, we must not forget accountability, and the need to give a voice to those who do not have a platform. For this reason, One Block Down is devoting its foremost communicative touch points to magnify the voice of those who have been left unheard, and shed light on all levels of oppression in a manner that allows us to incite lasting change. We are committed to shaping a better tomorrow, together.
To receive updates on our latest editorials and documentaries, be sure to follow @oneblockdown on Instagram and subscribe to our newsletter below for more.