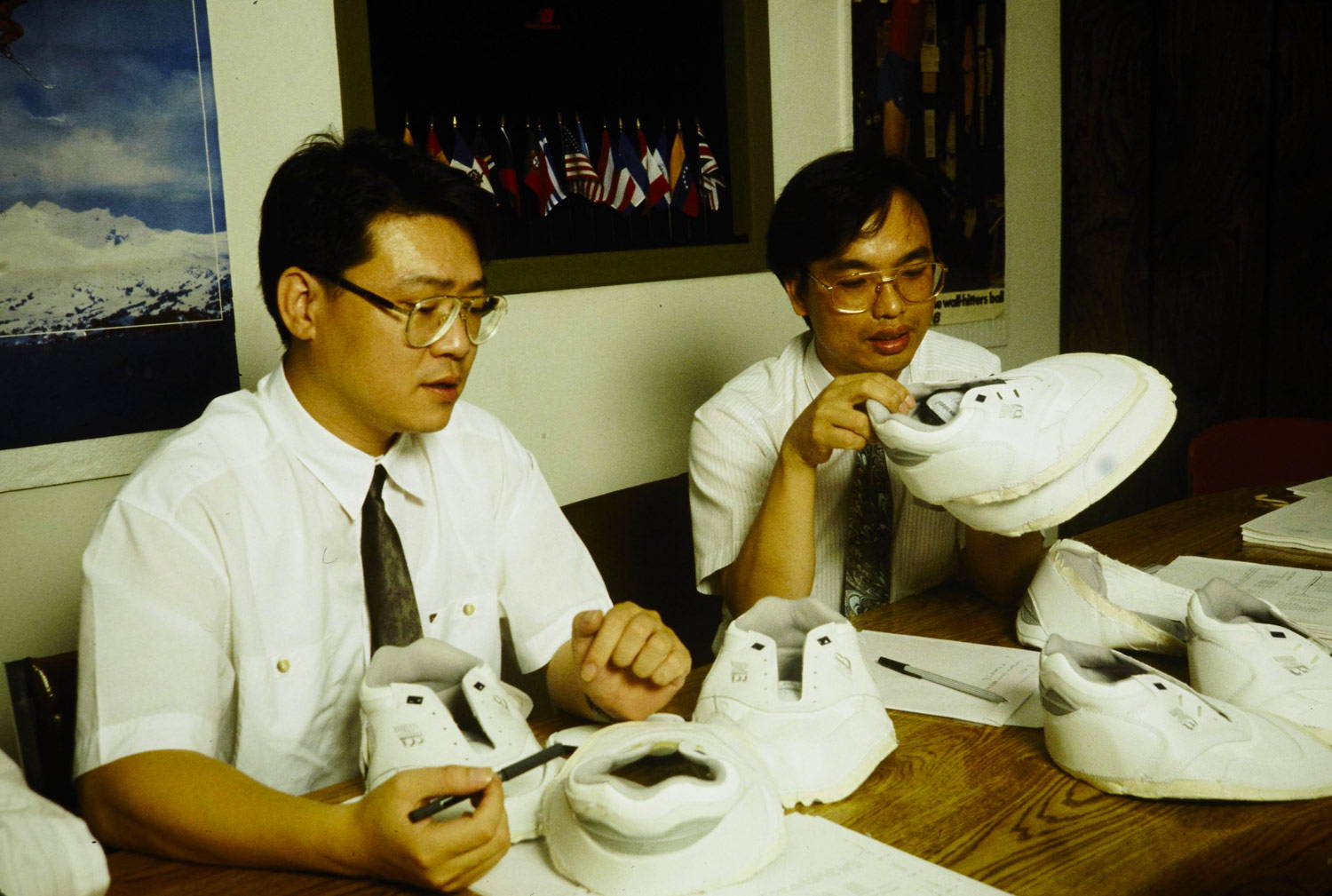 Japan's Love for New Balance - A Long Distance Relationship Between Boston and Tokyo

Along its mission to engage the many great talents from its global network, One Block Down is proud to announce its latest partnership with magazine Sabukaru. Documenting the figures, movements and products that have shaped contemporary stylistic discourse, the collaboration looks to shine new light on some of culture's most untold stories.
There are fewer brands more "All-American" than New Balance. With quality and authenticity as major brand pillars, the Boston-based company is "east coast" to its core, and in more ways than one. Despite this (or as a consequence of, depending on how you want to look at it), New Balance has achieved absolute cult-status on a totally different east coast: Japan. And though Japan's general, mass adoption of western aesthetics can be traced back to a single individual — Kensuke Ishizu — the key to understanding this particular, seemingly peculiar, collaborative phenomenon lies within New Balance, their core values and historical roots.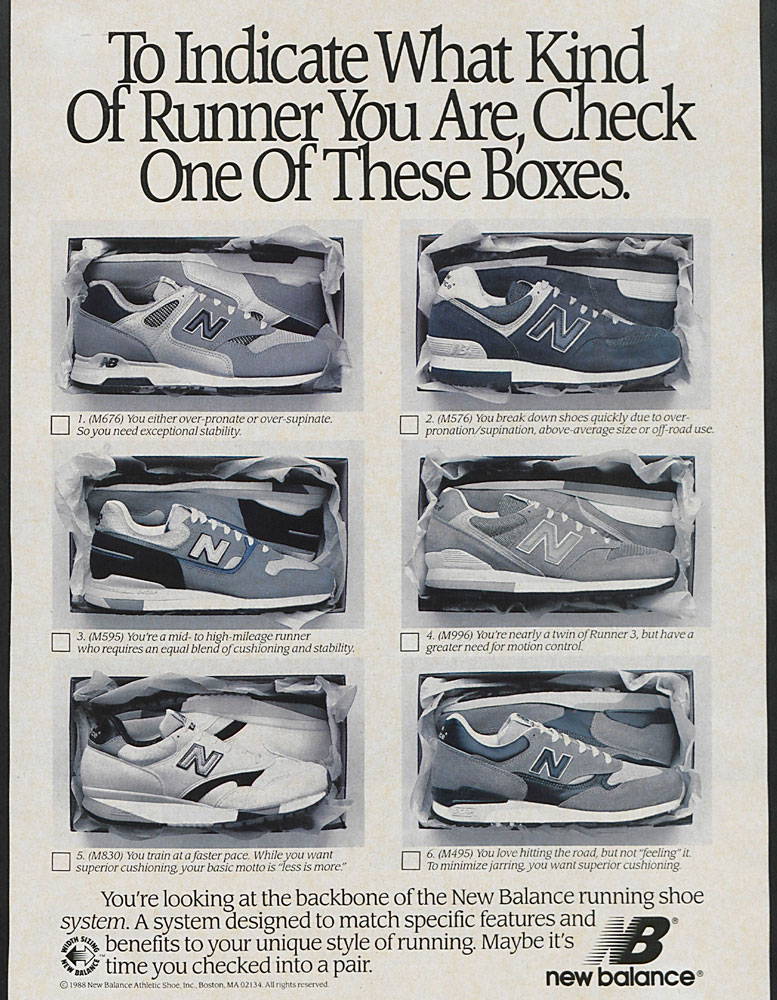 New Balance was originally founded as New Balance Arch Support Company in 1906 by William J. Riley, an Irish immigrant who had settled in Boston, Massachusetts. It is believed that the inspiration for the name "New Balance", as well as his first product came to Riley while watching chickens strut around his backyard. Fascinated by how the chickens balanced so perfectly on their three-pronged feet, Riley designed a flexible arch support with three support points. In 1927, Riley hired a salesman named Arthur Hall, who eventually became a partner in the New Balance Arch Support Company in 1934. By this point, New Balance had yet to produce any sneakers, with business still focused on selling arch supports to workers whose jobs required them to stand up for long periods of time. Hall eventually sold New Balance Arch Support Company to his daughter, Eleanor and her husband Paul Kidd in 1956 and by 1960, their arch supports had become very popular among budding athletes, some of whom had even begun approaching the brand for tailored sneakers. This inspired the couple to design the first New Balance sneaker: the Trackster, the world's first running shoe with a rippled sole for traction, was released in 1961.
New Balance offered the revolutionary sneaker in a variety of widths to accommodate all athletes, and it wasn't long before it was adopted as a track/cross-country shoe by schools and colleges around Massachusetts. Despite the Trackster success, New Balance had yet to hit the mainstream sneaker market and they remained a small operation. Marketing was mostly word-of-mouth or at local sports fairs. Naturally, sales were slow, a team of six employees manufacturing, packing, and shipping the sneakers to mail-order customers until the early 1970s. However, everything changed on the day of the 1972 Boston Marathon, when New Balance was timely purchased by Jim Davis, the brand's current owner and chairman. It was during the 1970s that the Boston area had become the epicenter of the running boom in the US. It was in 1976 that New Balance launched the 320, the first New Balance sneaker to feature the now-famous 'N' logo. Sales of the 320 rocketed when the sneaker was voted as the number one running shoe on the market by Runner's World magazine, solidifying New Balance as one of the leading sportswear brands. By the 80s, New Balance had a globally successful range of products like walking shoes and Gore-Tex running jackets. In 1988, they released arguably their most famous sneaker, the 574, which was a hit both on and off the track. In A Tribe Called Quest's 'Buggin' out', Phife Dawg raps "You wanna diss the Phifer but you still don't know the half, I sport New Balance sneakers to avoid a narrow path".
While the latest New Balance motto cites British supermodels and ohio dads, much of New Balance's American hype can be traced to the mean streets of the DMV, during the 80s and 90s. New Balance, particularly the 990, became the choice sneaker of D-boys, hustlers, and other street folk of the DMV – Washington D.C., Maryland and Virginia — looking to stay as under the radar as possible from law enforcement, while maintaining a heavy, yet subtle flex. New Balance continued to cement itself into sports and popular culture through numerous successful sneaker releases in the following years.
New Balance has been in business for over 100 years, producing some of the world's most iconic sneakers as one of the largest sporting manufacturers in the world. But as early adopters of New Balance, Japanese sneakerheads and collectors instantly recognized the brand's quality and attention to detail. "Mortgage the house" read the cheeky 1985 advertisement introducing New Balance's priceyest sneaker to date: the New Balance 1300.
Introduced to their line almost 40 years ago, the 1300 once set a new standard for not only for performance, but for craftsmanship and materials, with features like a Vibram sole unit, plastic heel stabilizer and the highest quality suedes and leathers that New Balance could source. Priced at a (hen-whopping $130USD (or 39,000 yen), New Balance admitted their latest design "costs more than any running shoe you've probably ever owned." The ad also followed that by citing the shoe as "The very best running shoe ever made."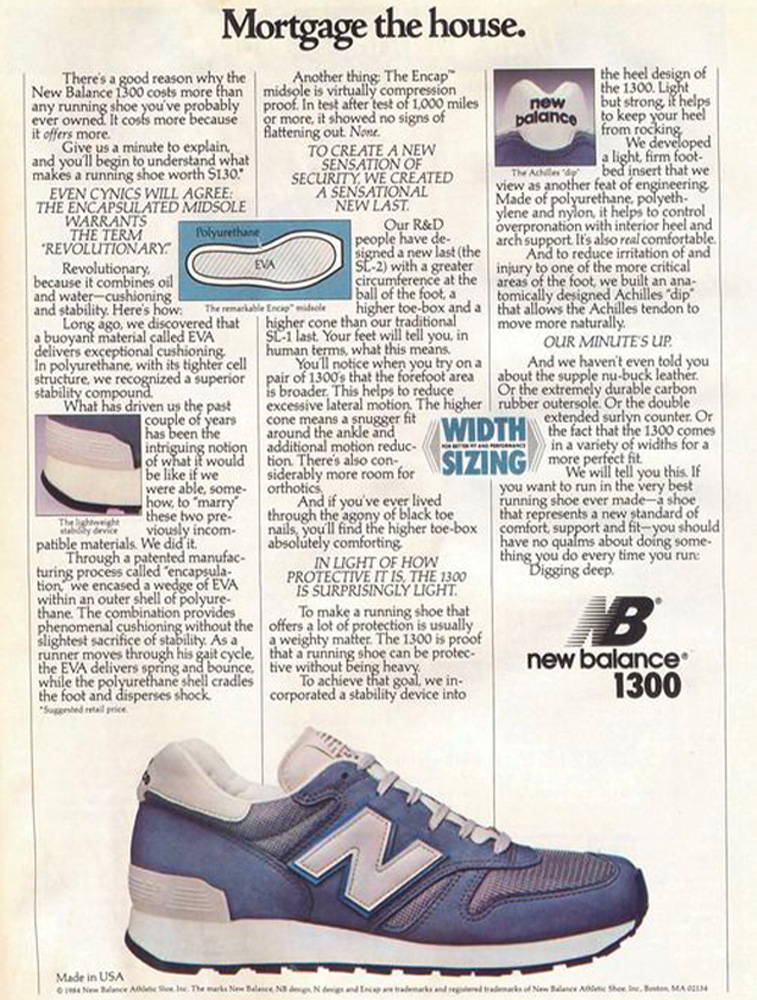 For those unindoctrinated, Japan has had a longtime fascination with casual American fashion styles, aesthetics and cultures, beginning with the aforementioned Kensuke Ishizu, the man responsible for bringing Ivy and other heritage staples to Japan from the US in the 1960s. Japanese designers and brands like Kapital, Evisu, and Uniqlo have since followed suit, having all taken part in this redefining of American streetwear and style through their various Japanese lens'. And the practice has preserved these American styles, dramatically reshaping not only Japan's culture but the US' culture in the process. New Balance and its relationship to Japan is one of the latest talking points of this decade-long, cross-continental dialogue and obsession.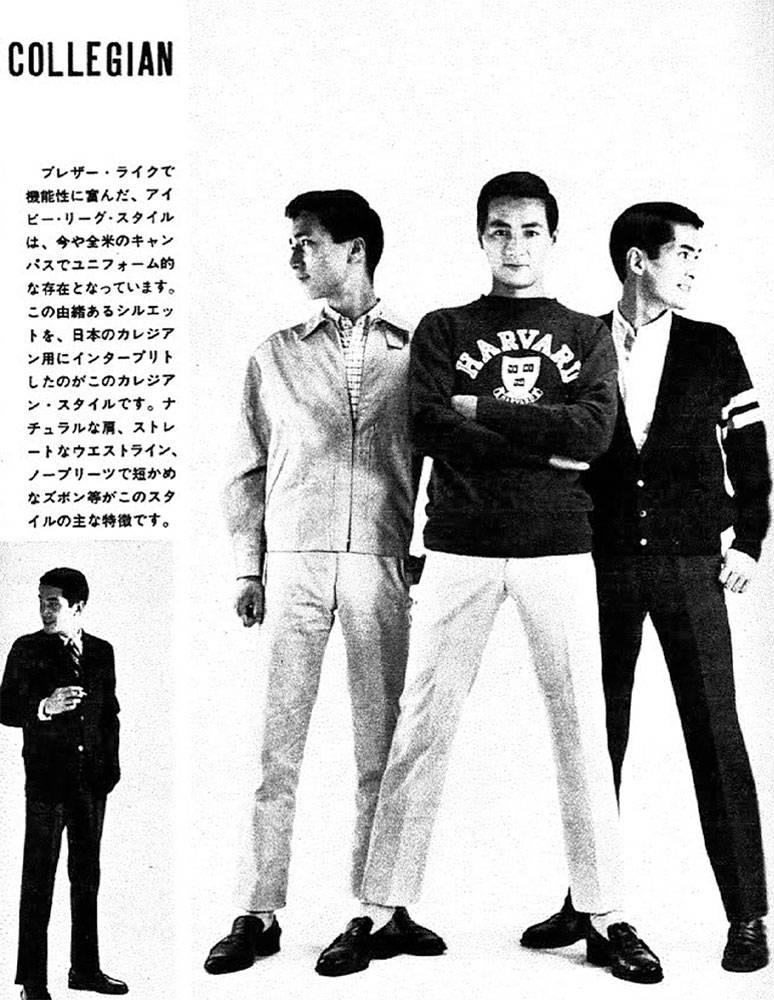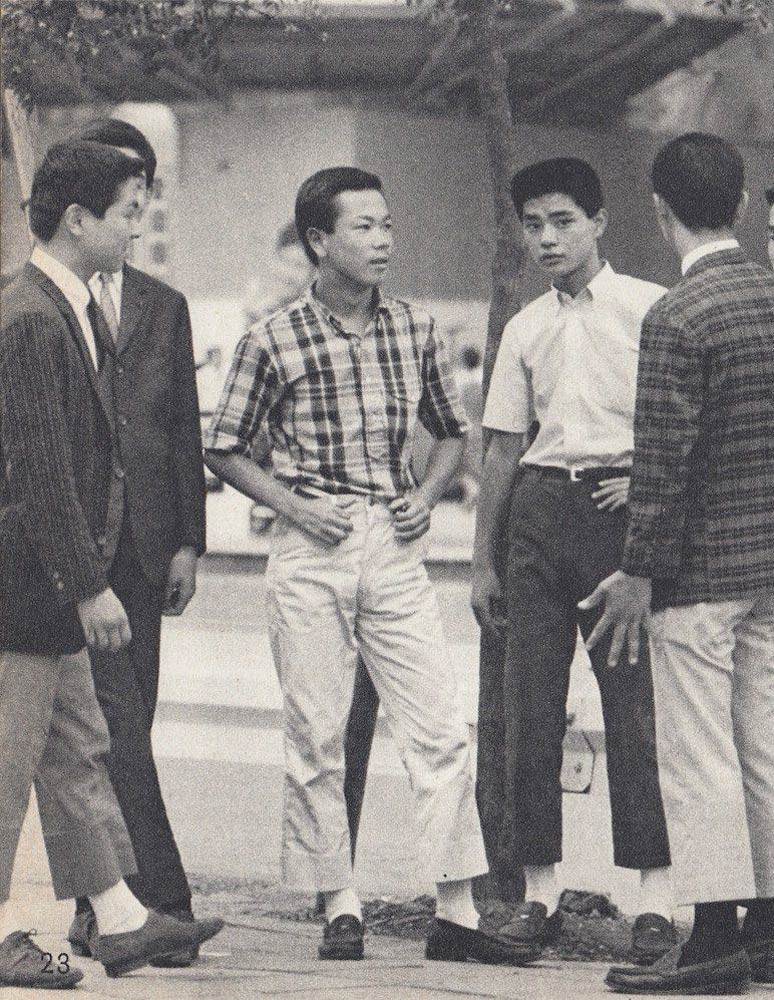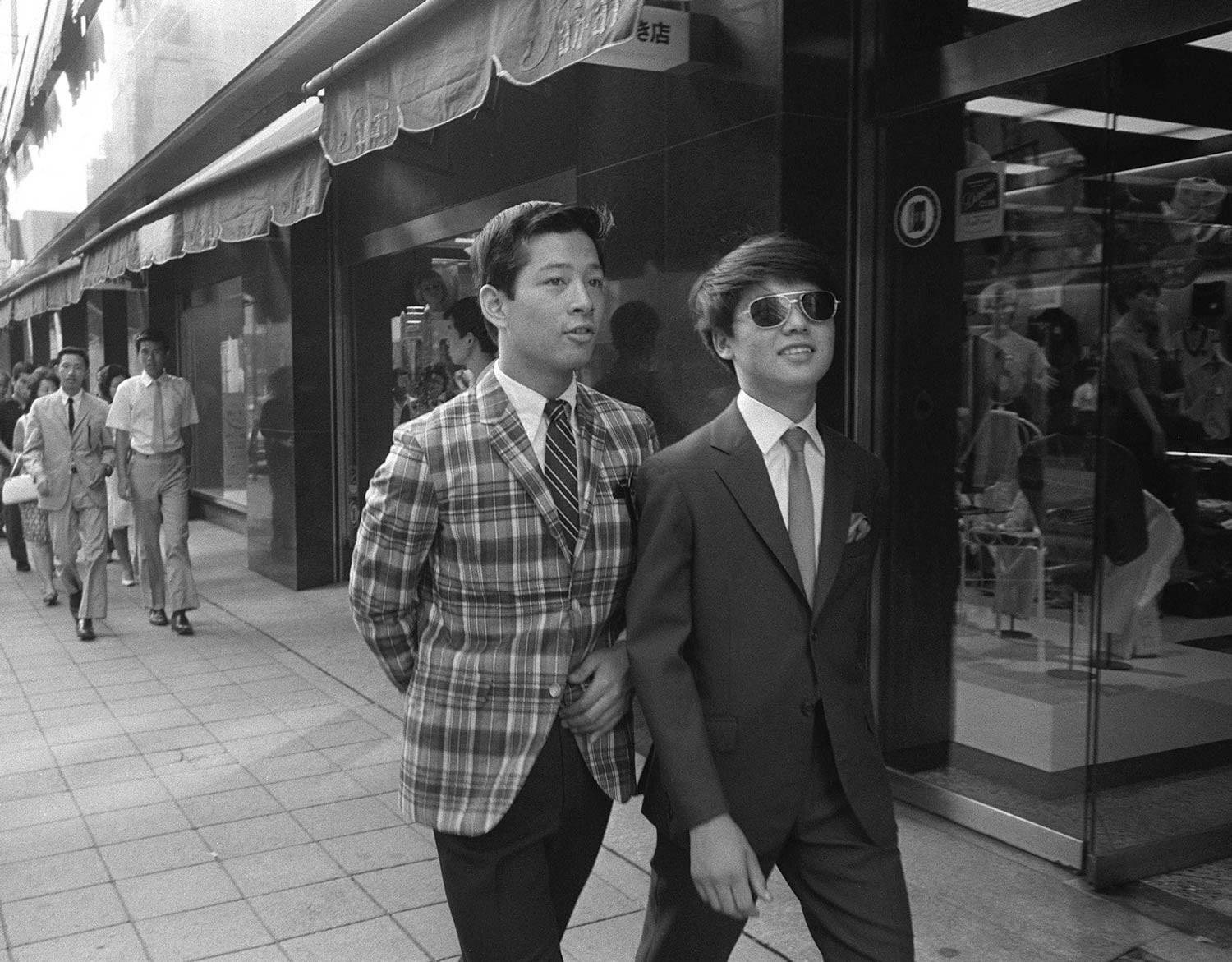 With the 1300 debuting as not only the peak of performance, but of heritage and quality as well, it should come as no real surprise that the original 1300 silhouette gained such a heavy following in Japan. Unlike Americans, Japanese consumers put more importance on authentic storytelling and its integration when it comes to the marketing of their products. To counter the loss of valuable and traditional craftsmanship due to increasing industrialisation, various movements arose in Japan as early as the middle of the last century to help craftsmen and artisans gain and maintain appreciation. New Balance, its origin story, and its legacy share similarities and align with many Japanese sensibilities, making New Balance and Japan the perfect pair. And it's from this love affair that so many NB Japanese iterations, exclusives, and collaborations have been born.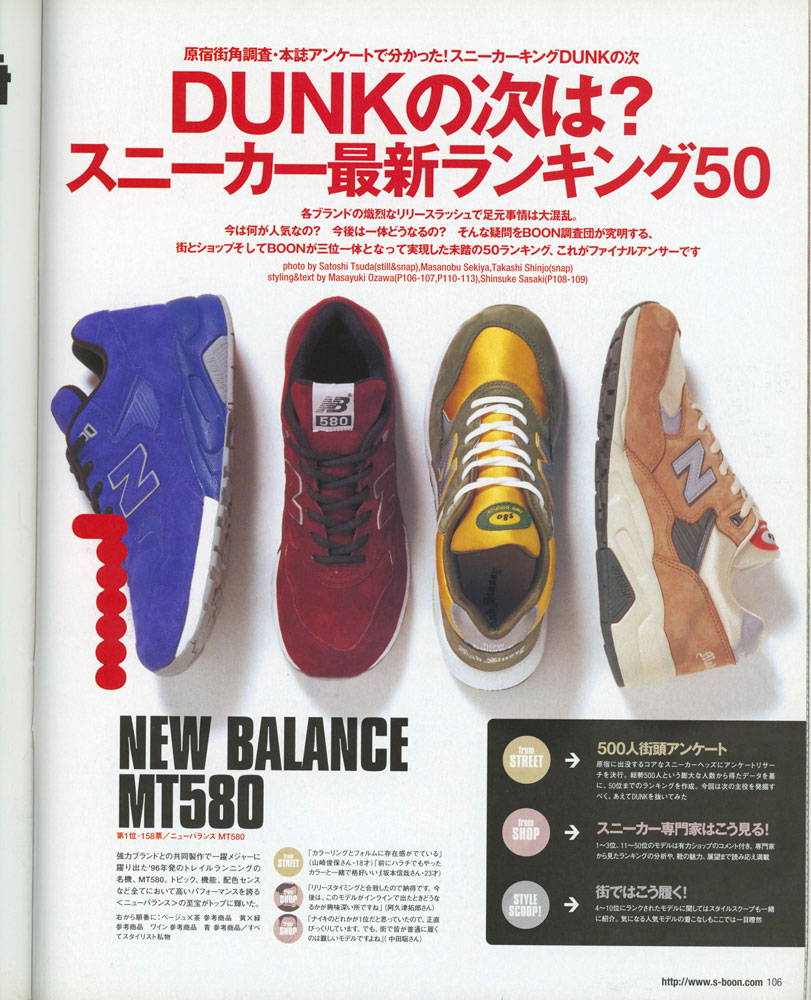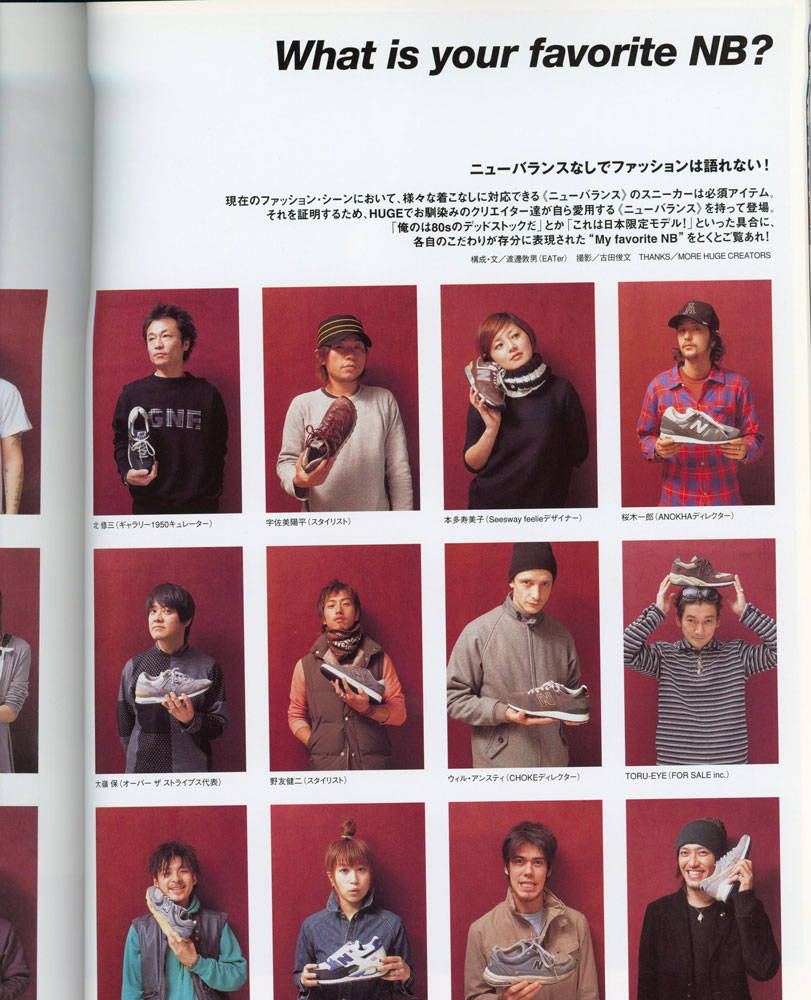 Given the immense popularity of the 1300, the sneaker was re-released in 1995 as the New Balance 1300JP. Under the supervision of New Balance Japan, the 1300JP was designed to meet the exact specifications of the original model. To do so accurately, both the New Balance's US and Japan lifestyle teams combined their archives to recreate even the smallest of details, like the 14 bars that make up the "N.B." logo on the tongue. While the Boston brand is known for its classic catalog of "Made in USA" silhouettes, the New Balance 1300JP epitomizes Japan's cross-cultural penchant for ametora, also known as "American traditional" or Japanese Americana . Following its 'Japan' reissue, the New Balance 1300JP scarcely re-released every five years with minor improvements made to each iteration. According to Mr. Tetsuya Shono, head of product design for the lifestyle division of New Balance Japan, their most popular models are the 1300JP, 1400, 996 and 576; which are all made in the U.S. Japan actually played a key role in introducing the 1400, and the 1994 version was once exclusively available in Japan.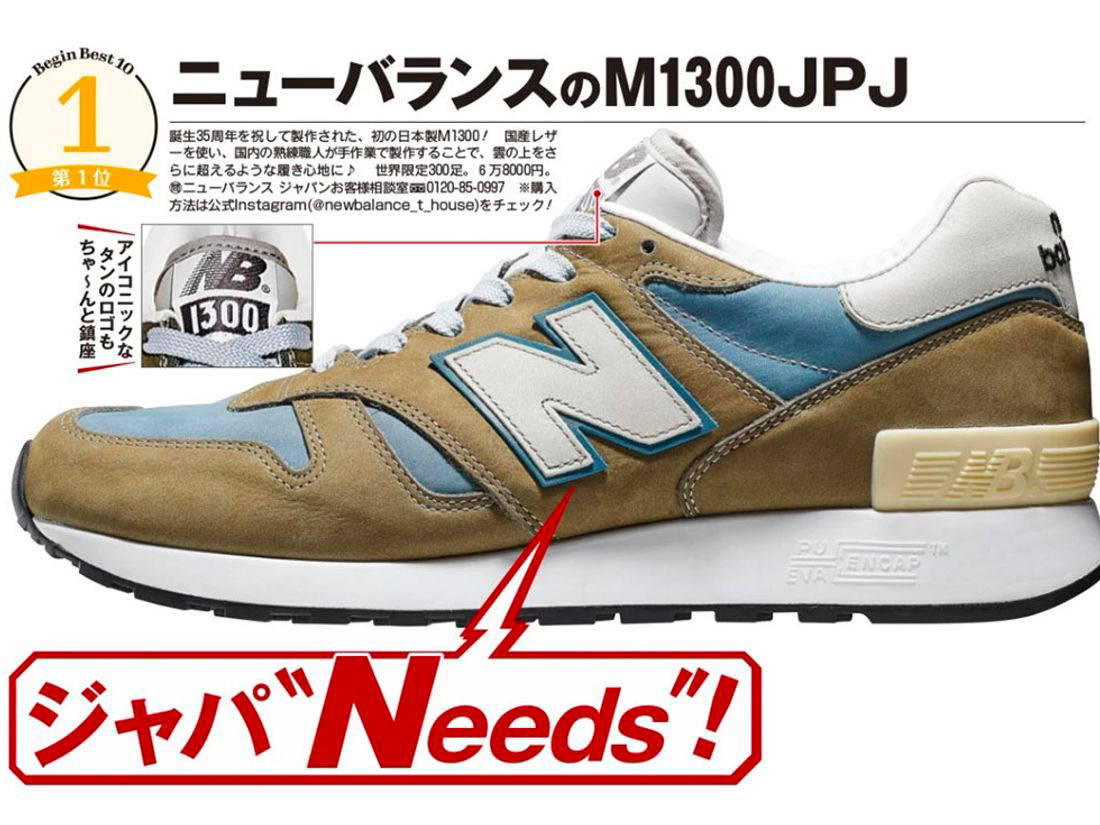 Inspired by the spirit of hospitality within Japanese tearoom culture, The New Balance T-HOUSE concept store is also home to the Tokyo Design Studio, located on the East side of Tokyo, in Nihonbashi Hamacho. The Tokyo Design STudio is New Balance's product innovation hub, responsible for researching and developing innovative designs and techniques to help accelerate New Balance into the future. Built on the four pillars of: precision, nature tech, sports craft, and protection, each TDS project or concept is created by one or a combination of these themes. The TDS is the place for special releases from New Balance's latest, most innovative global brand partnerships, like Stone Island, Snow Peak and AURALEE.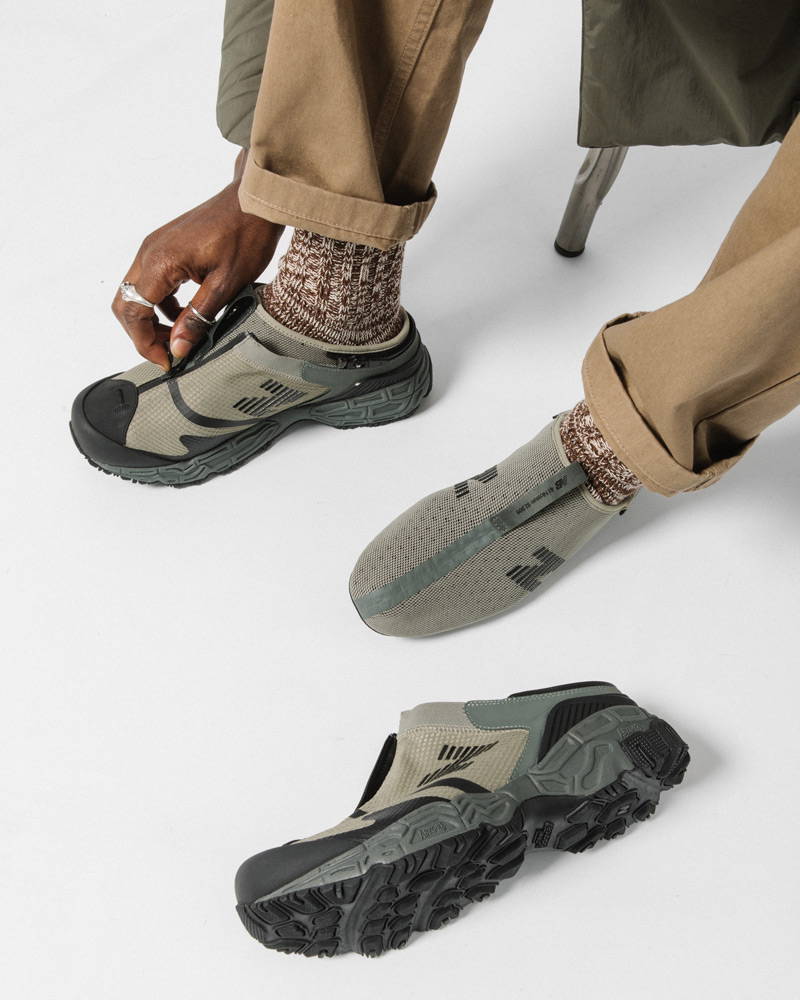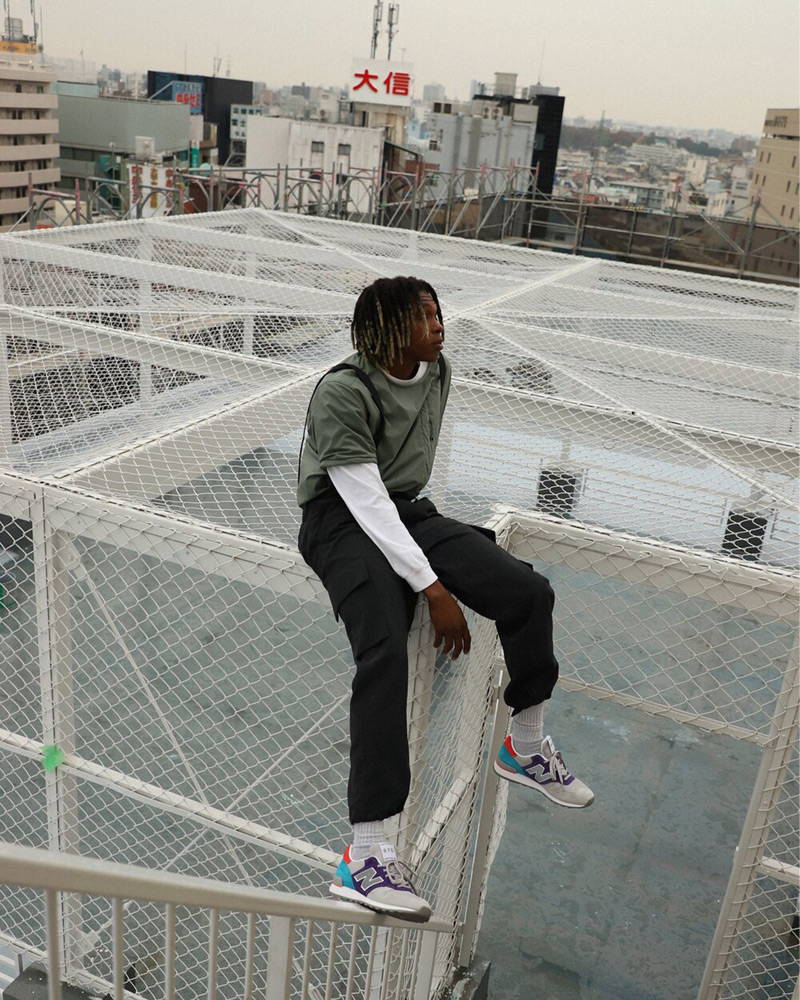 There aren't many brands that have managed to withstand the fickle nature of fashion industry. New Balance and its designs remaining so relevant, through the ever-changing trend cycles, is a testament to their comfy, classic design and dedication. Their brand ethos is the reason New Balance is trusted by athletes, sneakerheads, models and dads alike, regardless of their varying personal styles and aesthetics. With their constant strive for top-notch quality, and their 100-year-old art of incremental evolution, it's clear that New Balance has, and likely will continue, to excel at the long game, whether that's in the US, in Japan, or anywhere else.
To receive updates on our latest editorials and documentaries, be sure to follow @oneblockdownon Instagram and subscribe to our newsletter below for more.