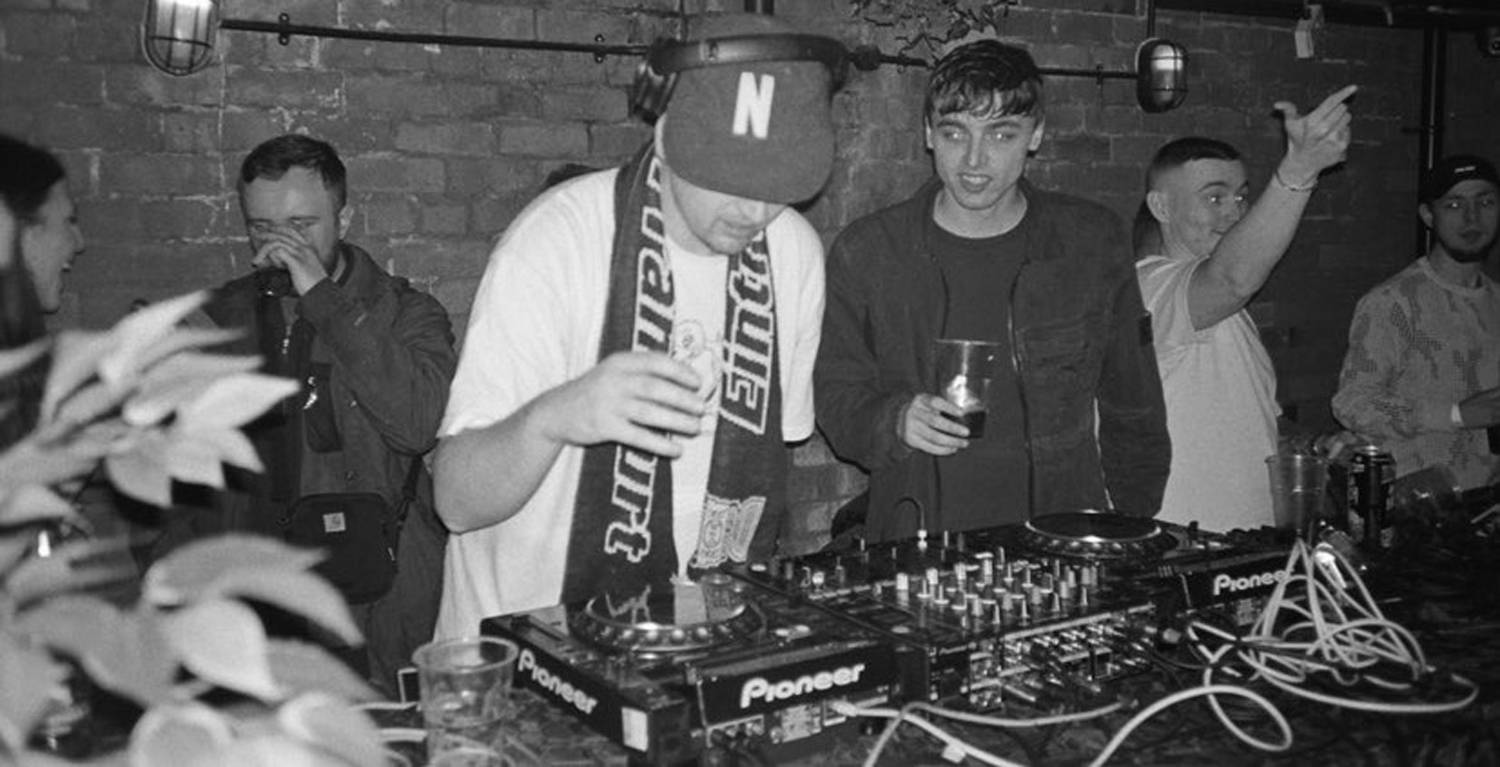 The Subcultural Influence and Success of New Balance in the UK

The One Block Down editorial archive is an ever-evolving resource detailing the cultures, movements and ideas that defined contemporary stylistic discourse. From unique takes on today's leading pop-culture topics, to off-kilter stories that might have slipped through the net, our editorial archive is as fundamental as it is abstract.This latest editorial is part of our on-going partnership with content creator Cold Archive.
Cold Archive analyzed New Balance's influence on the different pockets of youth culture in the UK, as they've transformed from a stalwart of American practicality to an English fashion icon. What we found was that these shoes have ended up in unique inimitable communities and contexts by providing unparalleled comfort, stability, and an uncompromising aesthetic perspective. Additionally, their adoption by various youth tribes while not immediate has helped cement the brand as a cult classic and best seller.
Looking around the UK the adoption of New Balance's iconic N logo is immediately noticeable across a diverse range of styles. The first image that comes to mind for Cold Archive is spotting the trainers at hardcore punk shows in Southeast London.
As teenagers, the image of a pair of navy 574s appearing on the feet of a crowd surfer as he ebbed and flowed over the raucous crowd barely keeping him afloat was immediately seared into our minds forever. As he floated out of sight to the back of the dancehall an electric sense of energy and force washed over us. Arms and legs flailing about, bodies careening into each other in the dark, sweat soaking into our t-shirts, and the frenetic and angular noise of the guitars onstage all encapsulated by a palpable sense of uncertain risk. At the center of it all were New Balance's; contradictorily helping unite a community while serving as a non-verbal translation of individuality and self-expression.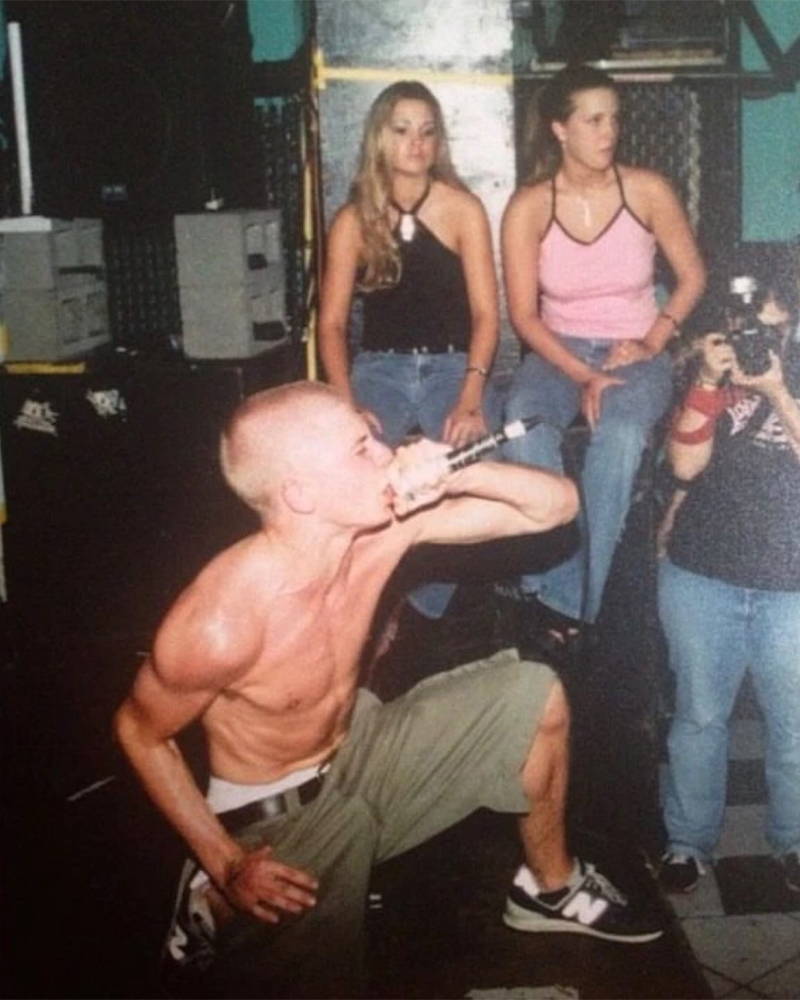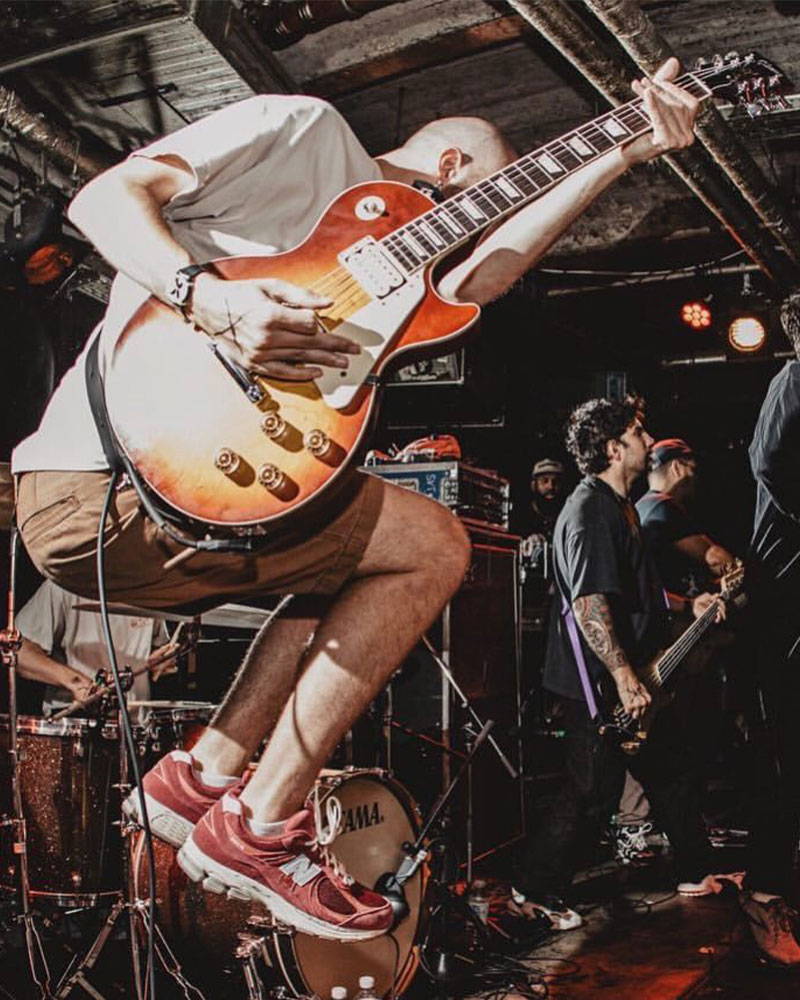 We understood firsthand how uncomfortable wearing flat-soled shoes, especially when waiting for bands to set up, could be. With New Balance those concerns simply melted away, they looked different sure that's why we're drawn to them, but also, they felt differently, they were constructed differently. Following our brief introduction to them while getting battered and bruised in the crowd of some non-descript club we grabbed 373s the following week. This seemingly innocuous interaction made us understand how subculture elevates community, objects, and signifiers from empty signs and behaviors into material expressions of human interaction. It made us want to participate, to take part and surrender ourselves to the service of something larger than ourselves.
Since then, we've grown, explored, and dipped our toes into other groups and aspects of youth culture and in turn, so has New Balance become a part of various other communities. When considering the recent trend of Gorpcore and a sudden interest in hiking and outdooring the Snow Peak X New Balance Niobium Concept 1 comes to mind as illustrating New Balance's versatility and broad appeal across wide and disparate groups. Part waterproof, part outdoor sandal, and part slipper its modular design provides the user with near-endless use cases for hiking, camping fishing, or urban exploration. Groups of hikers have decided that the way they want to do things in this world is to explore without inhibitions whether that be London or the Three Peaks.
When Cold Archive studies subculture there is always this sense of belonging to something bigger than yourself, to a group that's been started years before you came along and developed through word of mouth, through small circlesof friends before reaching peak saturation and exploding into the mainstream.
Despite containing a multitude of viewpoints, ethics and worldviews nearly every culture and subculture see this yearning to belong, to contribute to the chaos, to try something new and original to subvert the status quo, to not simply accept the world for what it is, and to connect with someone else in any meaningful way no matter how small.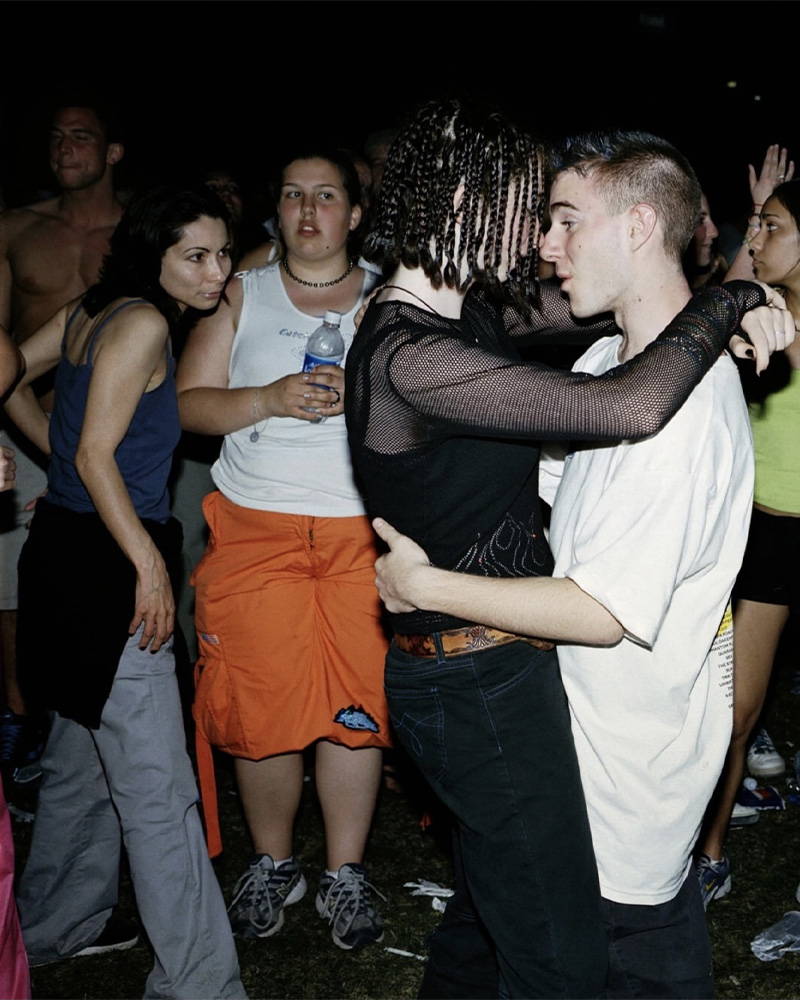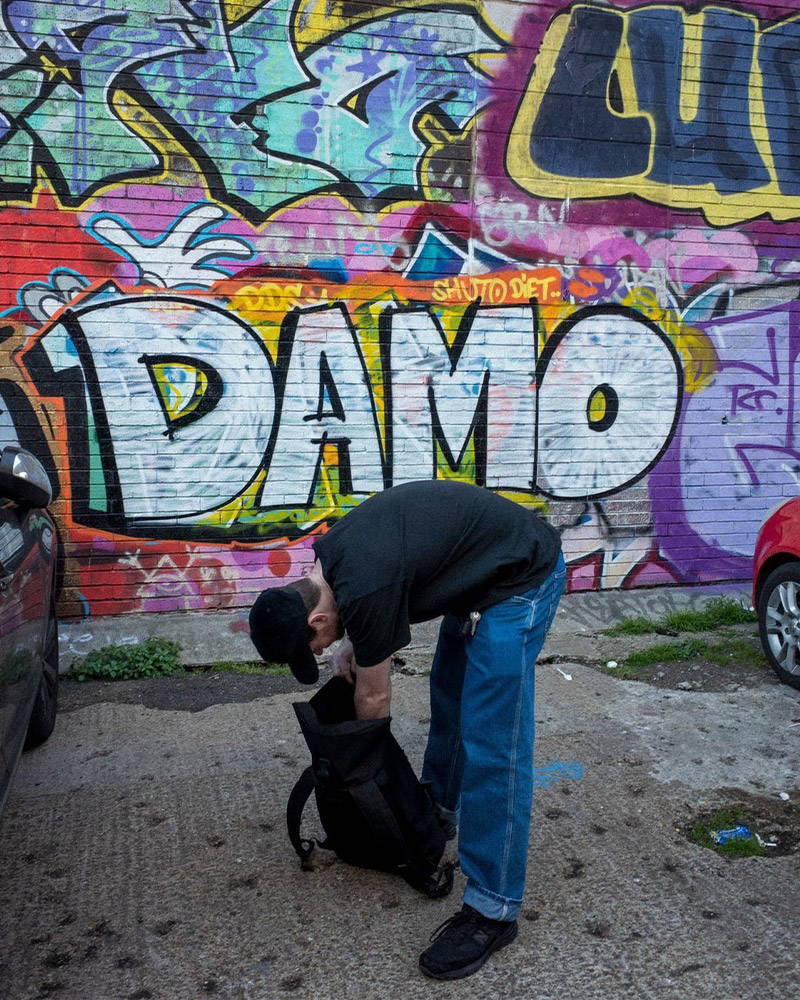 Raving is one of these connectors. It spread across the UK through different genres and styles, developing various models to reflect the crowds and the music being played. From massive crowds mostly standing still to frenzied groups running around in dark rooms ready to put in the footwork. In any case, cushioned technology tends to come in handy in these situations especially when you go to a festival – three days of standing and dancing can takeits toll.
By the youth for the youth was the rallying cry of genres like Drum n Bass, Jungle, House & Techno as the D.I.Y. ethos has come to define these scenes for youth culture. Young people have taken it upon themselves to share the music they love. From moving titanic sound systems to locating venues and promoting all while dodging authorities trying to shut you down has proven to be no easy feat. Yet, somehow all through the late 1980s and 1990s English youth did just that. Such incredibly disparate groups came together for long nights of ritualistic dancing, these events where people from all walks of life dance together under one roof, breaking now social, economic, and political barriers is one of the main propagators of youth culture.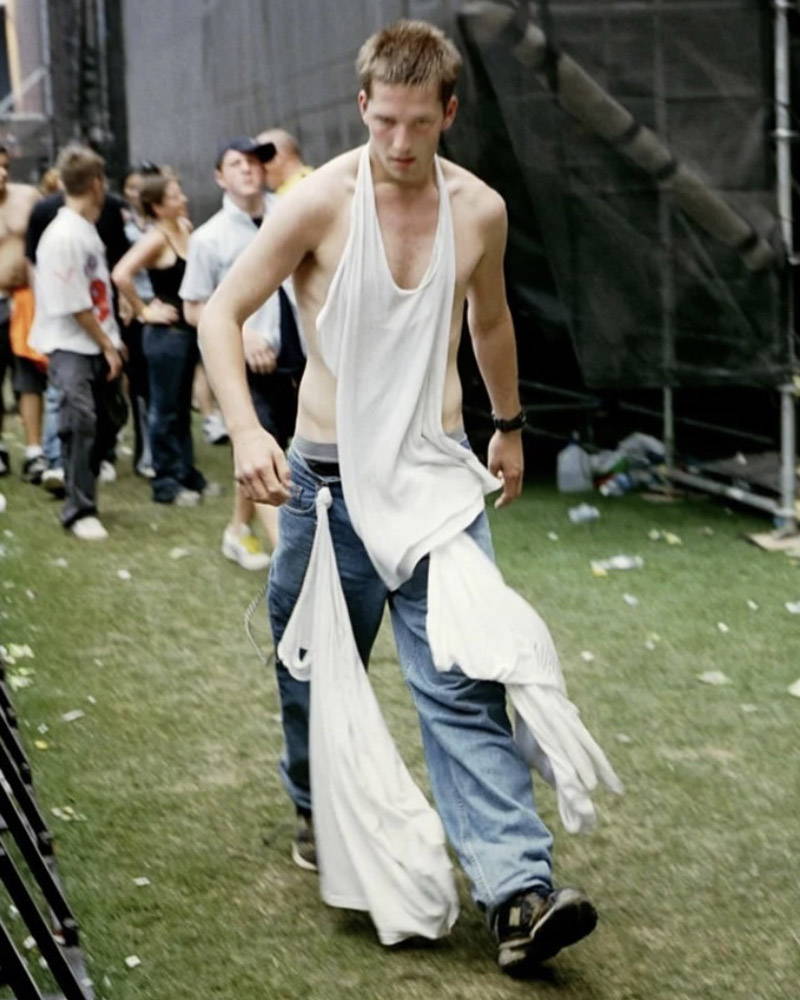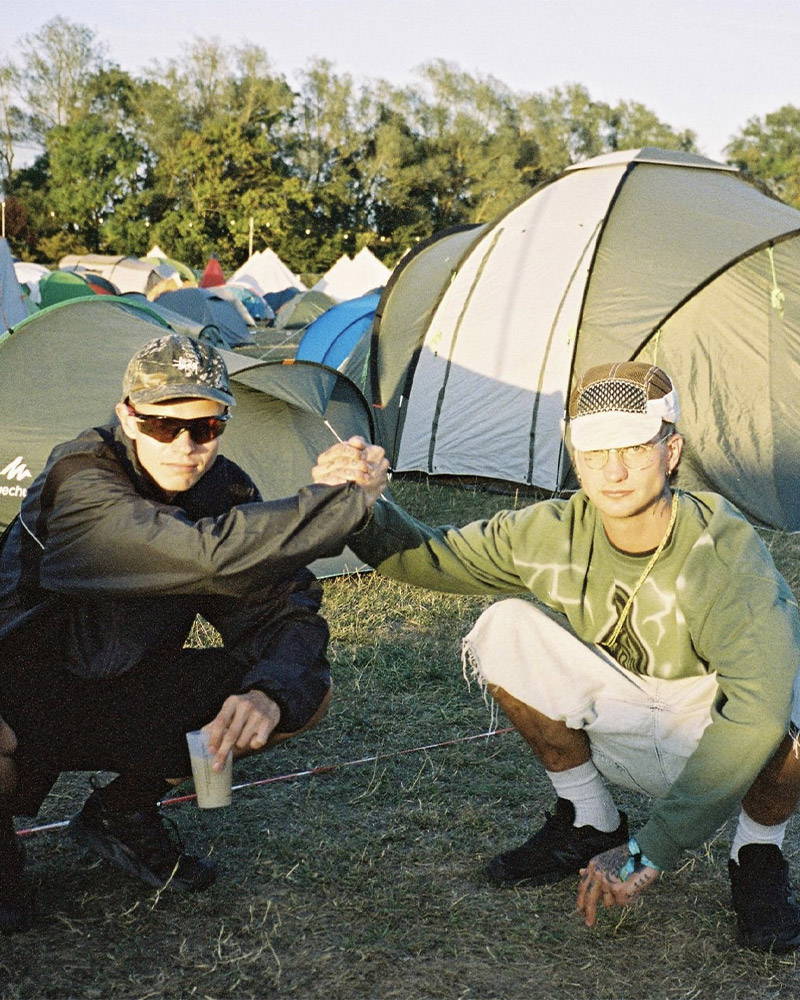 Initially, New Balance was represented in these events by the casuals, the football hooligans who had been wearing the shoes throughout the 80s as a reliable pair of footwear for all those harrowing away days and trips to the continent. Sharing an anti-establishment slant and proclivity for rule-breaking and rebellion it was from raves that skaters adopted the brand which was appreciated for its practicality and durability. They needed a shoe that could deal with fresh grip tape, be resilient, fit in the concave of the deck, and support their soles and ankles while performing tricks and nearly unanimously skaters decided these shoes fit their needs. Unsurprisingly New Balance is represented at nearly every skate spot across the country becoming a staple of the scene.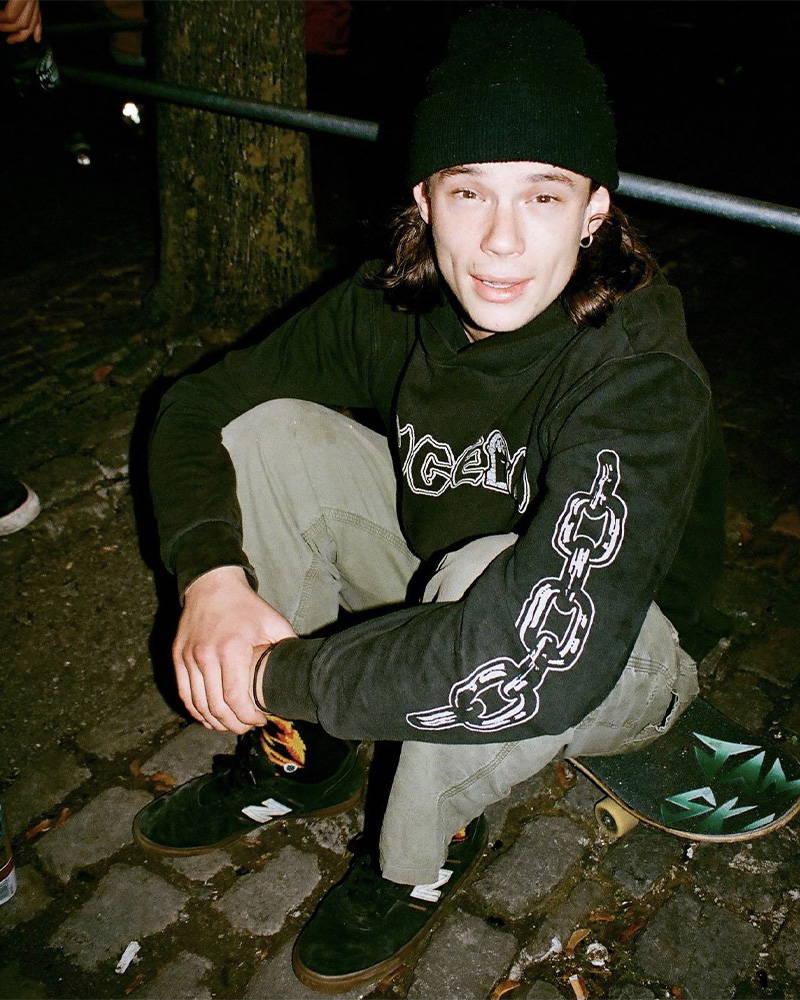 From extraordinarily humble beginnings New Balance has proven time and time again to be a shoe for anyone and everyone. It has become a British design icon that bridges nearly every gap and division in English society.
To receive updates on our latest editorials and documentaries, be sure to follow @oneblockdownon Instagram and subscribe to our newsletter below for more.