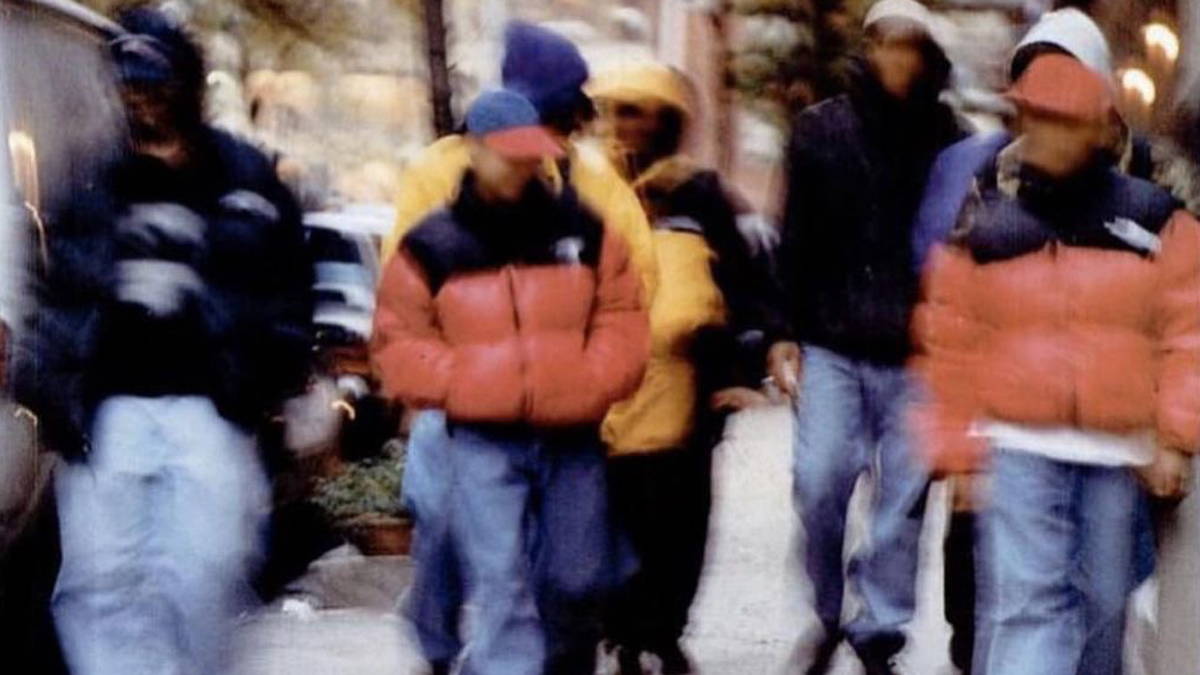 Credit: New York Magazine
Street Utility: How the Great Outdoors Became Today's Most Prevalent Aesthetic Catalyst
The One Block Down editorial archive is an ever-evolving resource detailing the cultures, movements and ideas that defined contemporary stylistic discourse. From unique takes on today's leading pop-culture topics, to off-kilter stories that might have slipped through the net, our editorial archive is as fundamental as it is abstract.
When looking to define and further communicate subcultural uniforms to the next generation of devotees, there is one key question to ask; "What constitutes the foundations of a subculture?" While the very idea of subculture has become increasingly nuanced, hazy, and to some extent, mystified, there remain a few hallmarks key to its identity.

Long considered synonymous with anti-establishment tendencies, belonging to a subculture goes hand-in-hand with being a renegade of sorts, using indicators such as attitude, clothing, and music to subvert normality. And lying at the core of such indicators is an aesthetic presence that can be used to communicate belonging without ever having to say a word.

With today's market dominated by individuals constantly looking for ways to reinvent themselves, thesubversive nature of subcultures has seen many flock towards them as a means of alternate expression. Thanks to years of going against the grain, subcultures have rocketed to the forefront of popular opinion as the means with which decades of societal aesthetic and philosophy have been formed. A key example of this unique power can be seen in adoption of outdoor clothing across America in the late-80s and early-90s.
Click down below to read part one of Street Utility, One Block Down's latest editorial series documenting the rise of core streetwear Arc'teryx, The North Face and Timberland through the ranks of graffiti writers and hip-hop's elite.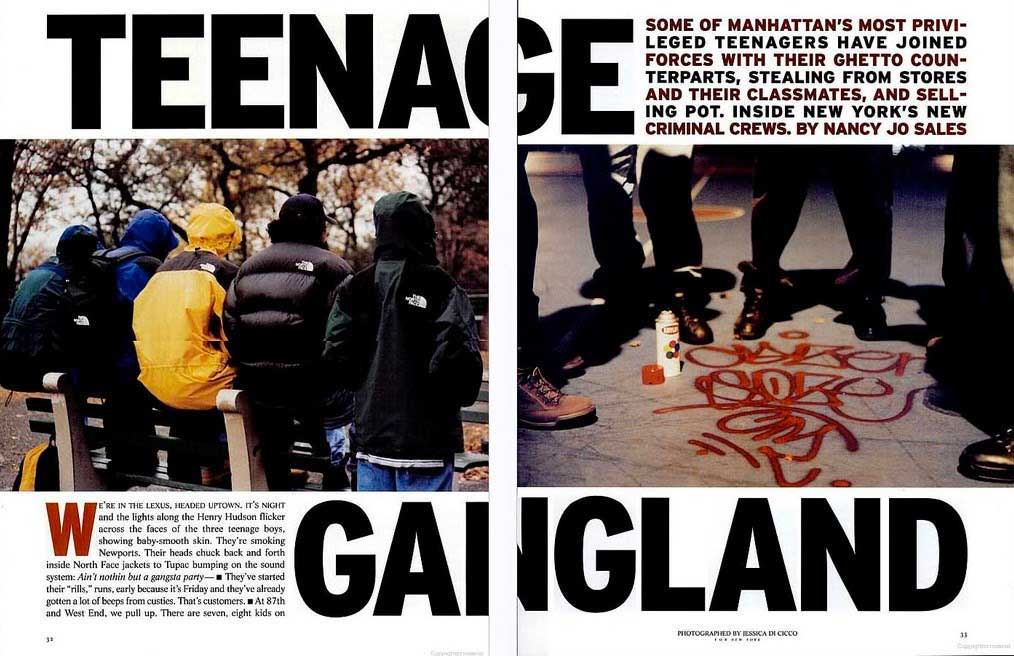 Credit: New York Magazine
It goes without saying that the clothing landscape some 30 to 40 years agowas fundamentally different than what it is today. While many brands grew off the back of the world's consumerist boom, clothing created specifically for a younger target audience remained largely unaddressed. And as the world began transitioning out on an era defined by pure-utilitarianism and considerable wealth, it was up to early adopters to lend such staple pieces their aesthetic edge, and where they couldn't afford them legally, to find alternate ways to acquire them.

Before too long, the inspiring aesthetic and anti-establishment tendencies of subculture presented themselves as a means of utilizing the existing market to craft identity; essentially working with what many would have considered restrictive. And as the voice and prominence of such minority groups began to spread, its earliest patrons began setting the tone for the next generation in search of a trailblazing figure to hitch their aesthetic wagon to. While the adoption of outdoor clothing was already widespread throughout America, it was its adoption into the world's graffiti networks that steeped it in subcultural relevance, taking it from a category for those with money, to one for those with a real story to tell.

"Graffiti is beautiful; like a brick in the face of a cop."

― Hunter S. Thompson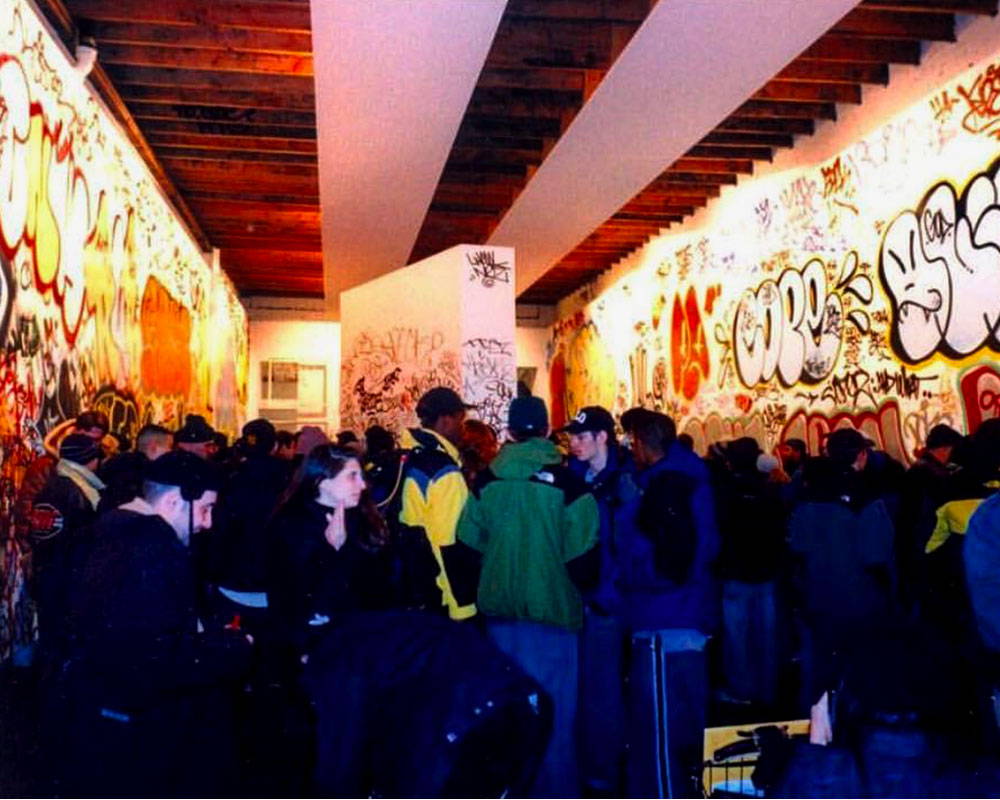 While graffiti has long been at the forefront of stylistic discourse, embodying many — if not all — of the hallmarks that have served to uplift the relevancy of subculture, there are a few key off-shoots that can be credited with exciting the initial surge.While there are many different theories as to why these teens started wearing brands such as The North Face and Arc'teryx, they almost always revert back to a need for utility, and the phenomenon of racking.
Considered an aspect of the broader graffiti network since the '70s, its real purpose remains contested. Despite many paralleling the act of racking to looting, there are a few key differences that must be observed; differences that do not condone, but in fact underline the subcultural need to do so. Whereas looting is the act of stealing or destroying things in the midst of a social, military or political unrest, racking has long been considered as a means of assimilating to one's chosen society, or as a means of survival, with many teens selling their racked goods to help support their hobby.

The line between the two is however fine, with both easily labelled as pure theft. But when you begin to scratch at the surface of it all, the need for racking is intrinsically linked to an individual's need for belonging, whereas examples of looting seem somewhat nonsensical and random. A sort-of, "I need this to carry on," as opposed to, "grab what you can, the power's down" situation. Again, this does not condone the action, but highlights the need for people to assimilate to subculture even if they can't necessarily afford it.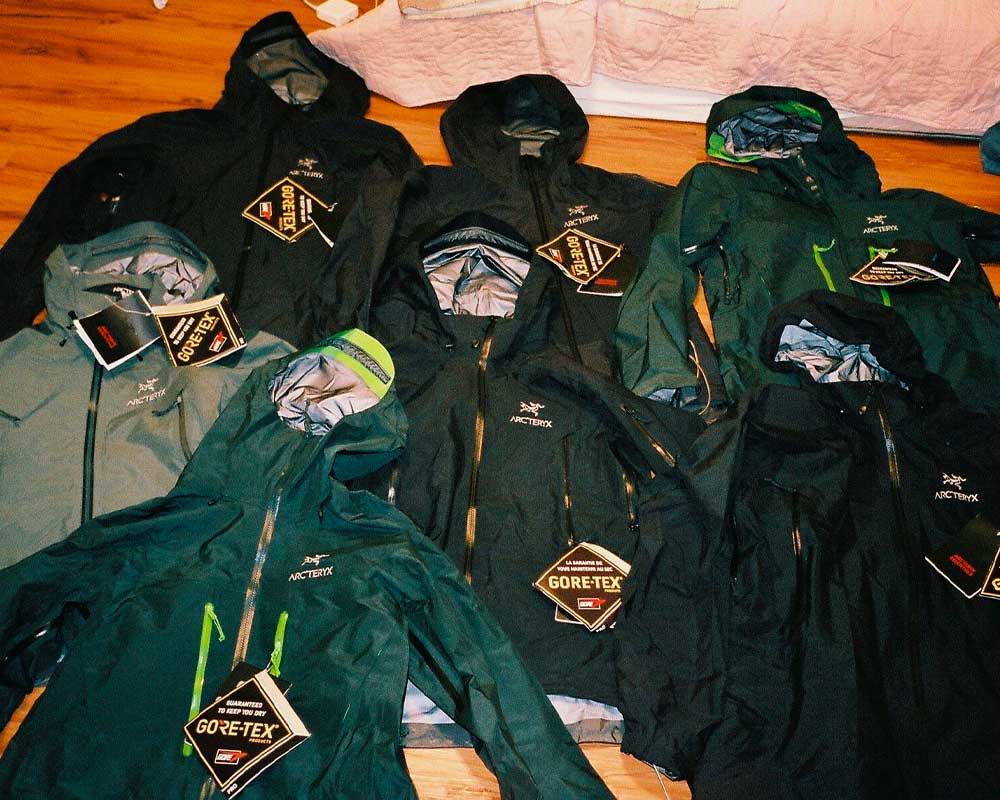 Beyond this, racking underscores the need to acquire articles that allow the individual to continue to be an active member of subculture. Not only in the sense of their visual belonging, but in terms of the utilitarian return each racked Arc'teryx or The North Face jacket offered. Racking can almost be seen as a form of purpose-driven looting, allowing individuals to side with the delinquency of graffiti's anti-establishment cues, all while becoming a valued member of it through aesthetic participation.

Racking has however become an increasingly calculated affair, with individuals targeting core pieces like The North Face's Nuptse, Summit Series, and Steep Tech gear. On the other hand, Arc'teryx was (and still is) targeted for its superior build and material makeup, making the so-called "Deadbird" a smart acquisition for those looking to make a little extra cash and protect themselves from the elements whenever out and about. This underlying need for utilitarian design would go on to define the subculture's overarching aesthetic, with block-colored Nuptse jackets and the Gore-Tex finishing of Arc'teryx fusing themselves as visual pillars.

In addition to outdoor brands however lies the likes of Polo Ralph Lauren, which was subject to a mass racking pandemic when Brooklyn's Lo-Life crew made a sport of illegally acquiring some of its most sought-after releases. The Lo-Lifers reached reached their peak some 25 years ago, with members like Fabulous going on to become famous rappers and personalities.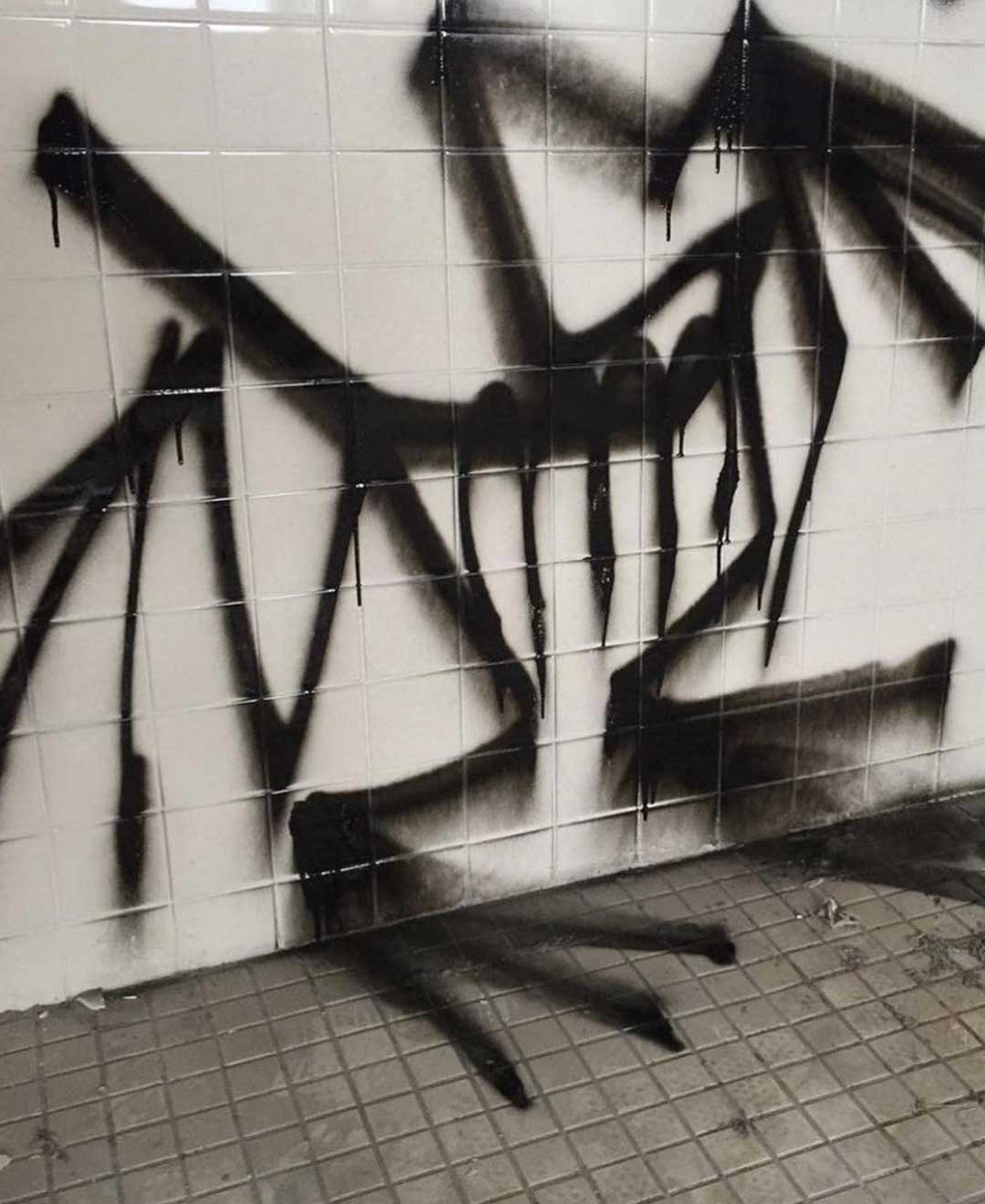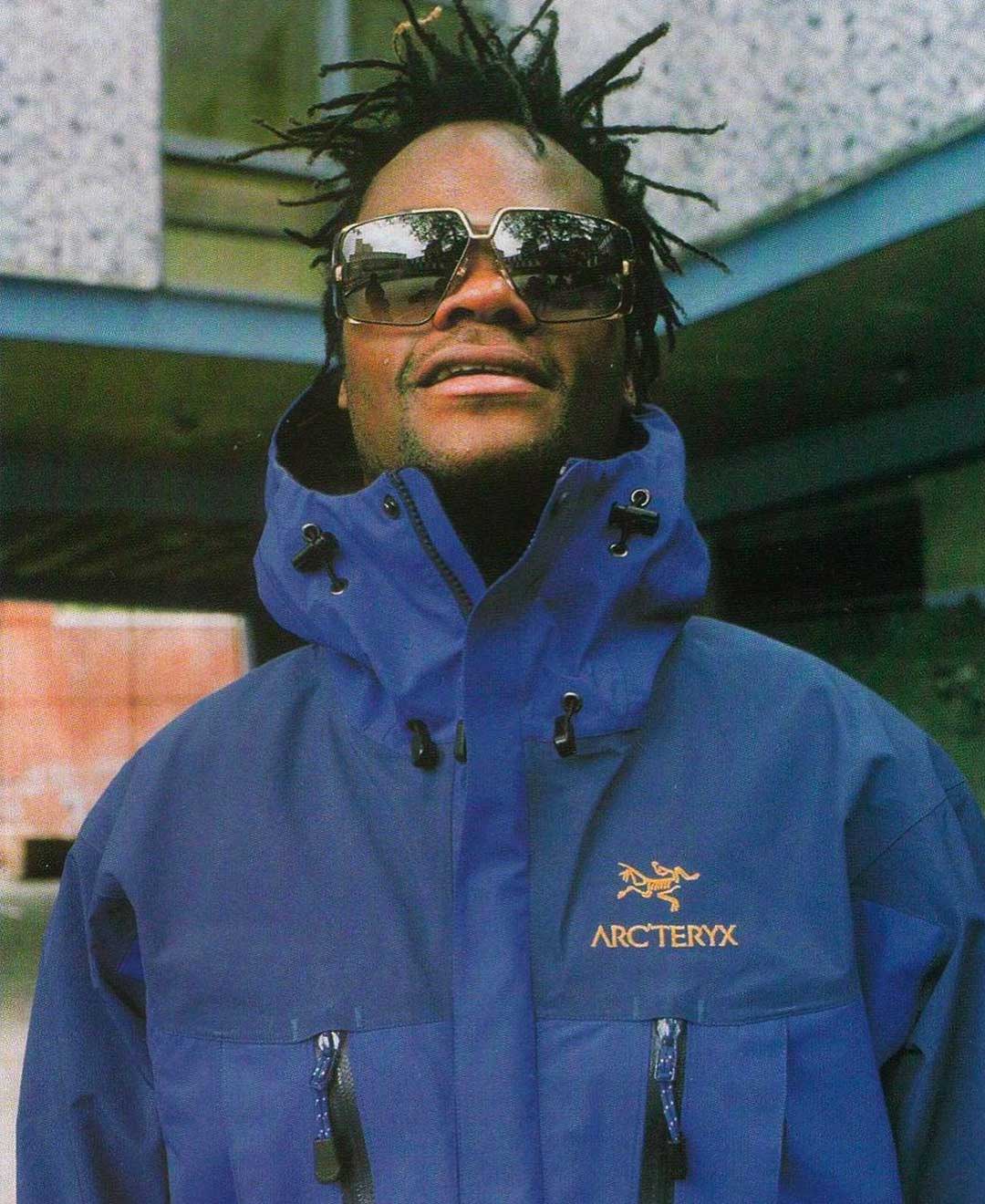 Credit: Harold Hunter Foundation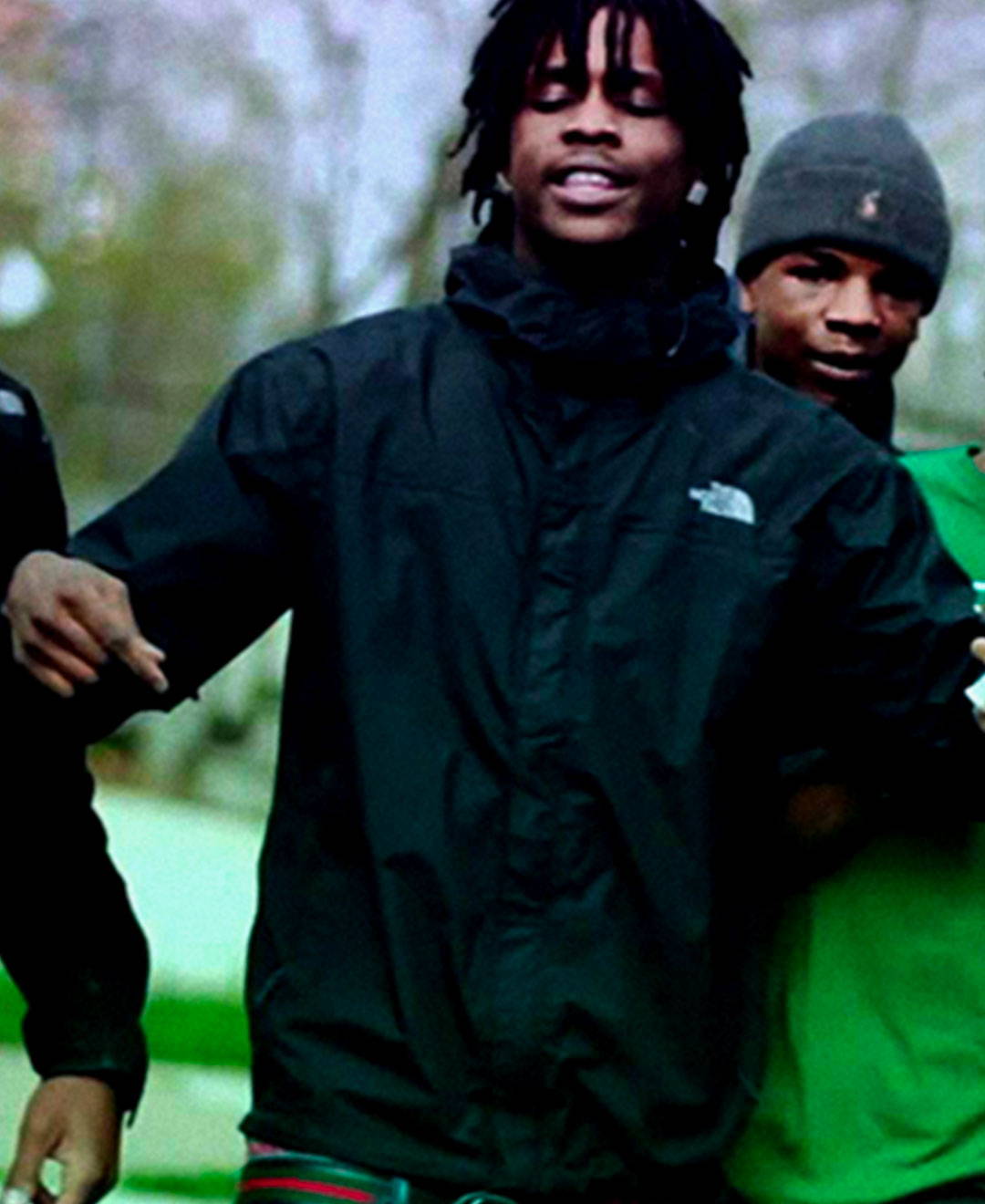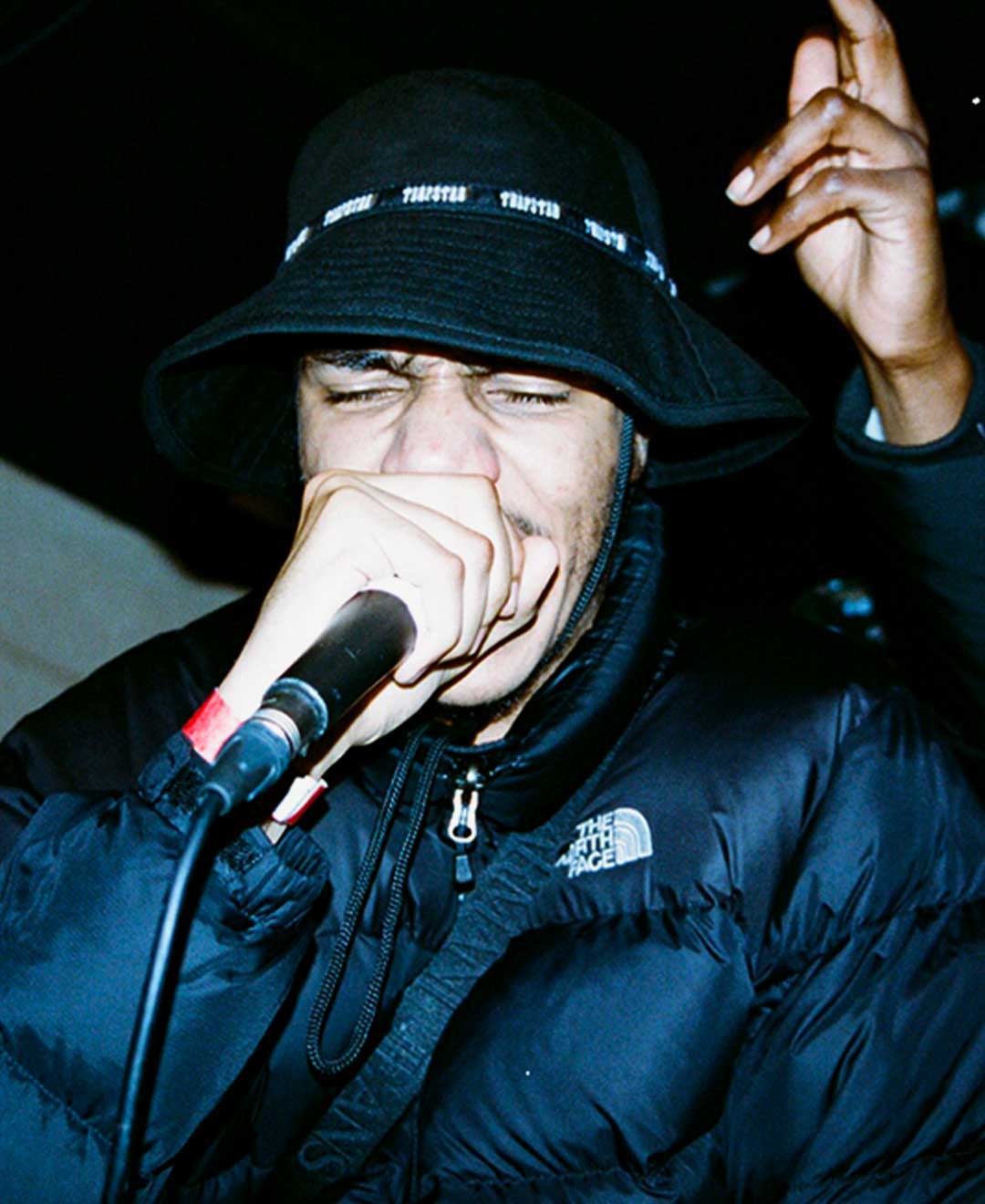 The purpose-built design of such garments ensured that those putting in work on behalf of their respective subcultures could continue to do so. The enduring nature of brands like Arc'teryx and The North Face just meant that they were there in the dead of winter photographed in front of a sprawling mural, and they were there amidst the thick of it, shown on the back of writers in the city's most precarious locations. The ability to be present, regardless of the situation, meant that such pieces fused themselves to the aesthetic of graffiti's broadest network.Not only did they provide an aesthetic base with which newcomers could assimilate themselves, but a utilitarian purpose for cultural figureheads to continue perfecting their craft long into the future.

And once the popularity of such pieces grew in combination with their link to subculture, it wasn't long until they came to lead popular opinion. Enteringthe wardrobes of everyone from The Notorious B.I.G. to MA$E, the styles borne from subculture were gripping modern discourse, allowing those in the limelight to communicate their values and subcultural allegiances on a far more global scale.
"Hail Mary full of grace, smack the b**** in the face
Take her Gucci bag and the North Face."

The Notorious B.I.G., "Dead Wrong"

While graffiti writers popularized these brands and styles in the streets, it wasn't until the broader rap community got a hold of the category's bold, flashy designs that the mainstream became hooked. Not only did they cement them as a status of popular culture, but led to the embrace of other brands like Helly Hansen and Timberland. And even though the aesthetic values of such products were gaining importance, their overarching link to utilitarianism always prevailed.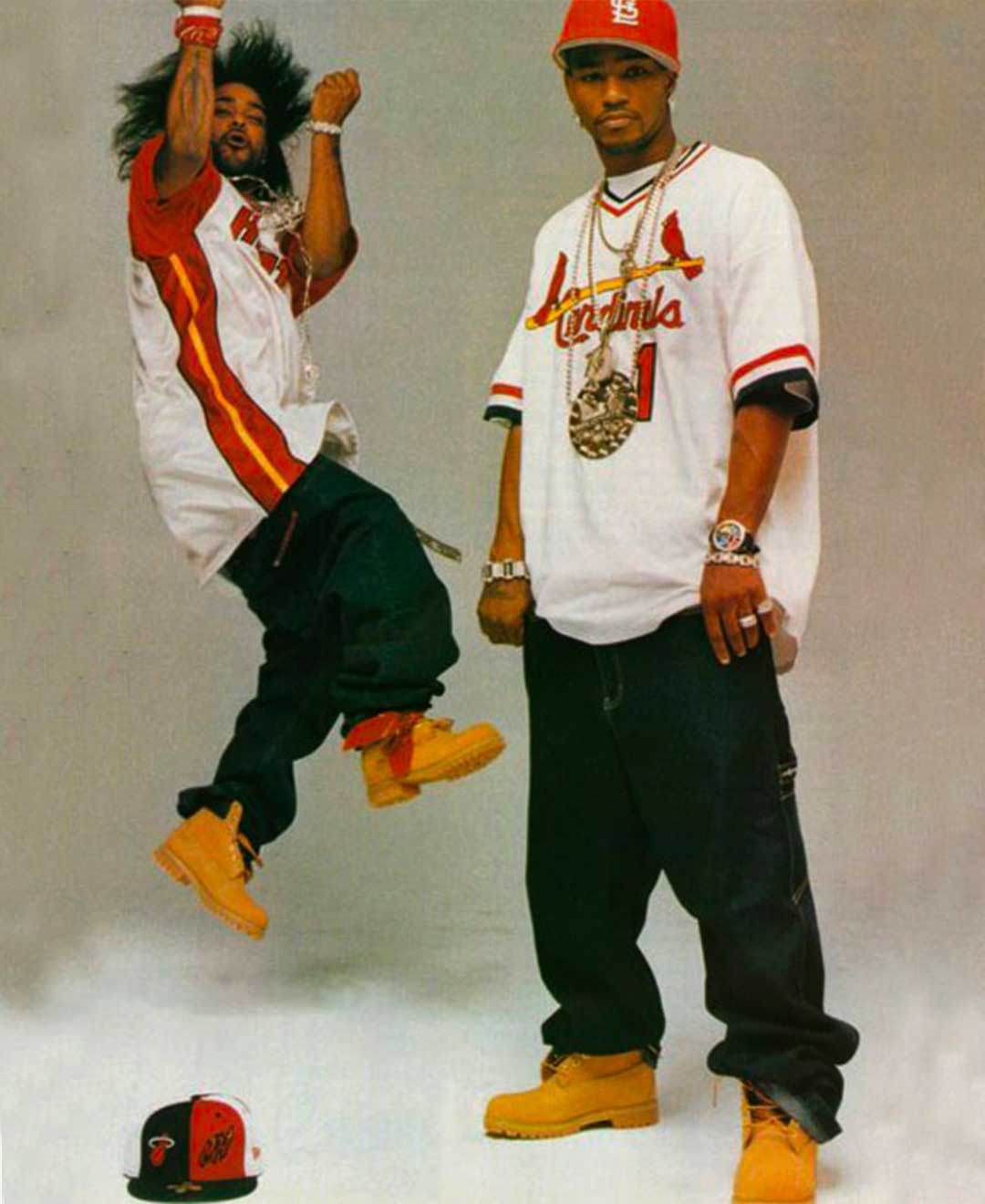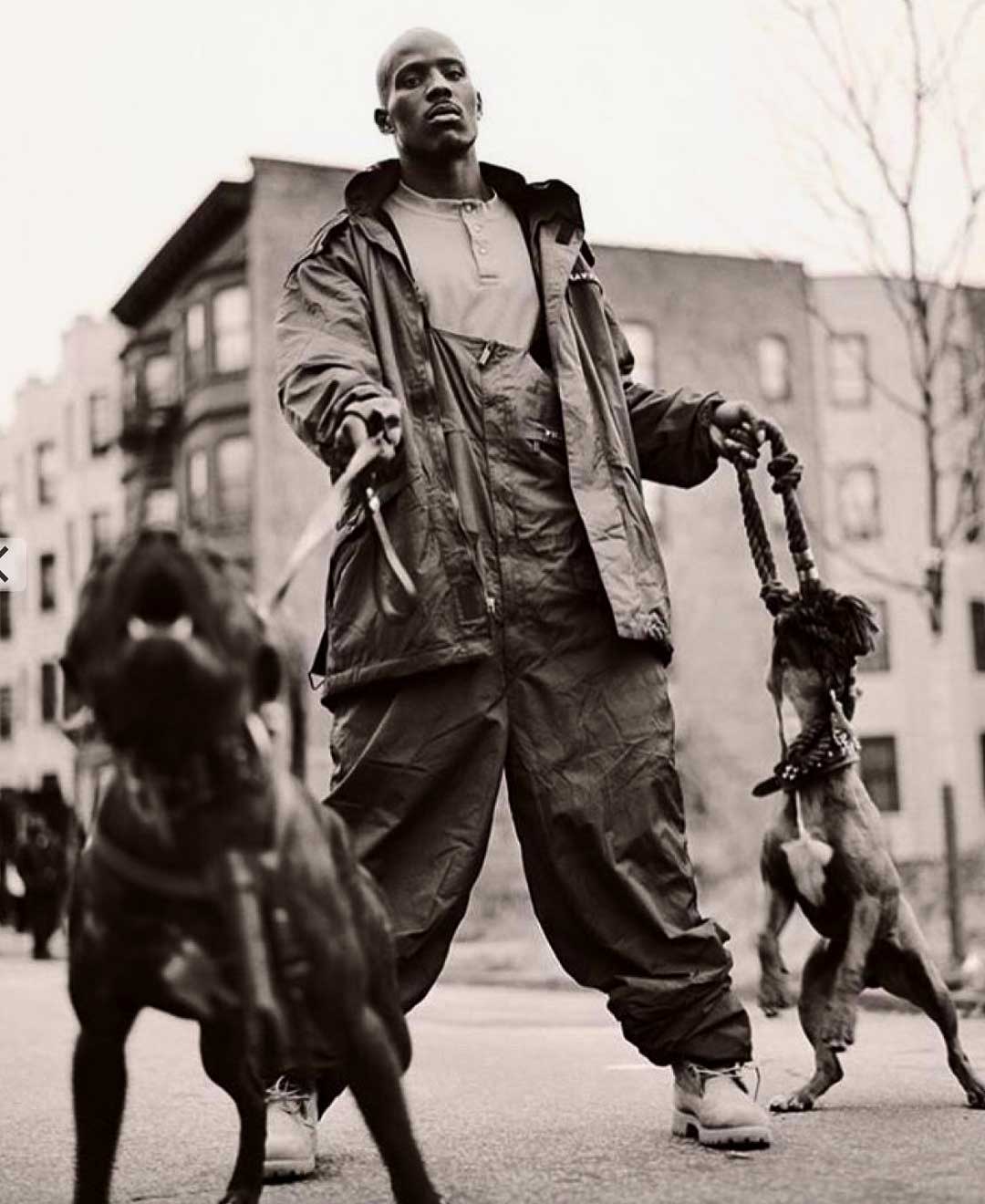 "Suede Timbs on my feet makes my cipher complete."

Nas, "The World Is Yours"

As a result of this aesthetic turn, these core utilitarian styles began popping up everywhere, from music videos and magazine covers, to interviews and live concerts. Some iconic videos include an interview with Big L during his first and only European tour sporting an insulated jacket from The North Face, or in the Wu-Tang Clan's "Method Man" were an entourage is seen wearing the brand's popular Steep Jacket; a classic TNF line that has then being used for a multitude of contemporary collaborations and other special projects.
Big L's interview on Croatian TV. Credit: flamboyant entertainment and DJ Mag
M.E.T.H.O.D. MAN Credit: SME
In the decades following outdoor clothing's initial surge through subculture and popular culture, the aesthetic cues of utility, and the trend that would later go on to be labelled "urban outdoors," have become a global beacon for the sensibilities of the street. From New York City, all the way to mainland Europe and back, clothing made to tackle the great outdoors has become one of contemporary fashion's most prevalent aesthetic catalysts.

As these utilitarian designs continue to full the shelves of today's most esteemed boutiques and concept stores, their root in subculture does not only enrich their aesthetic, but allows communities of new admirers to traverse an equally rich narrative, and feel connected to something far greater than themselves.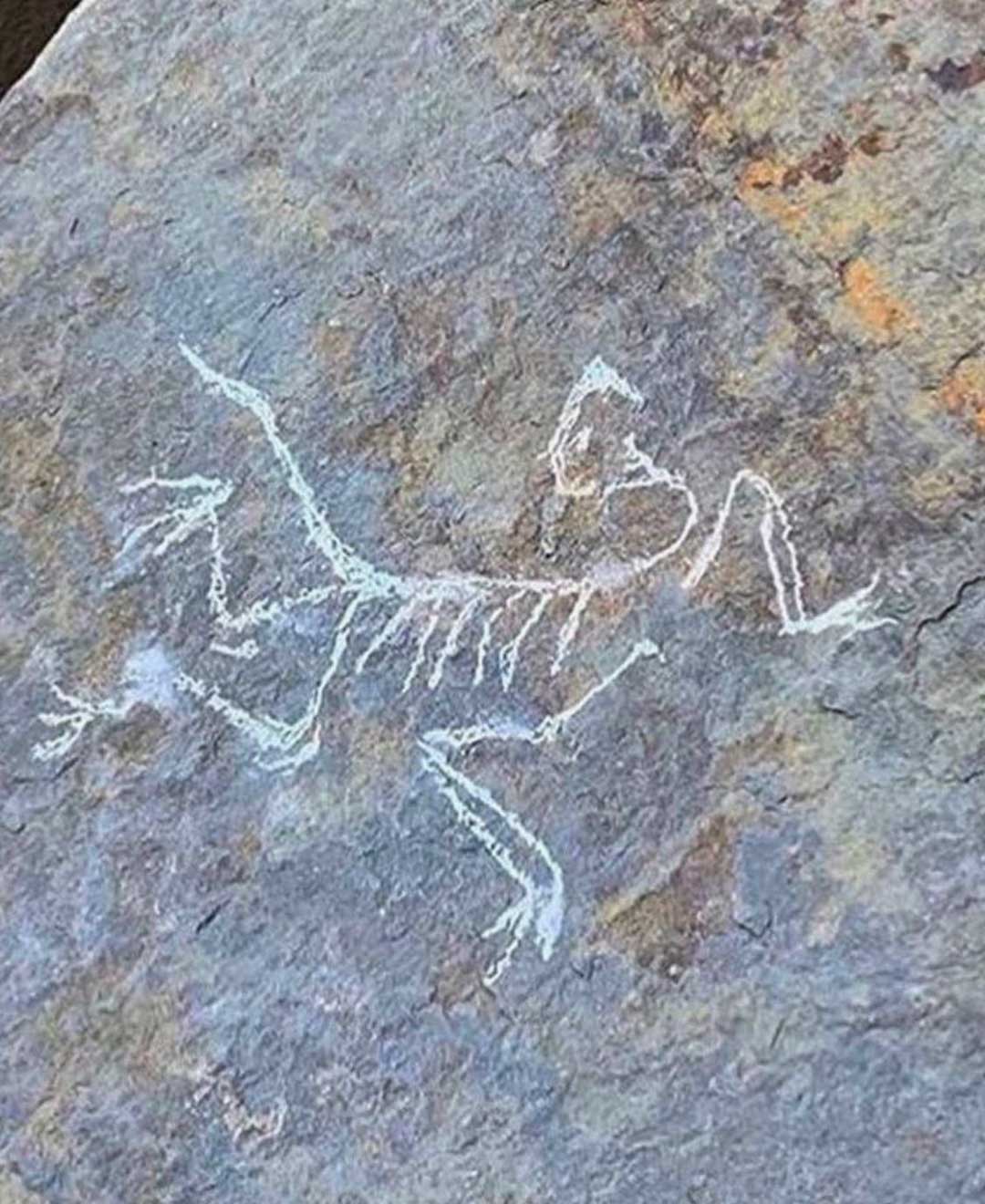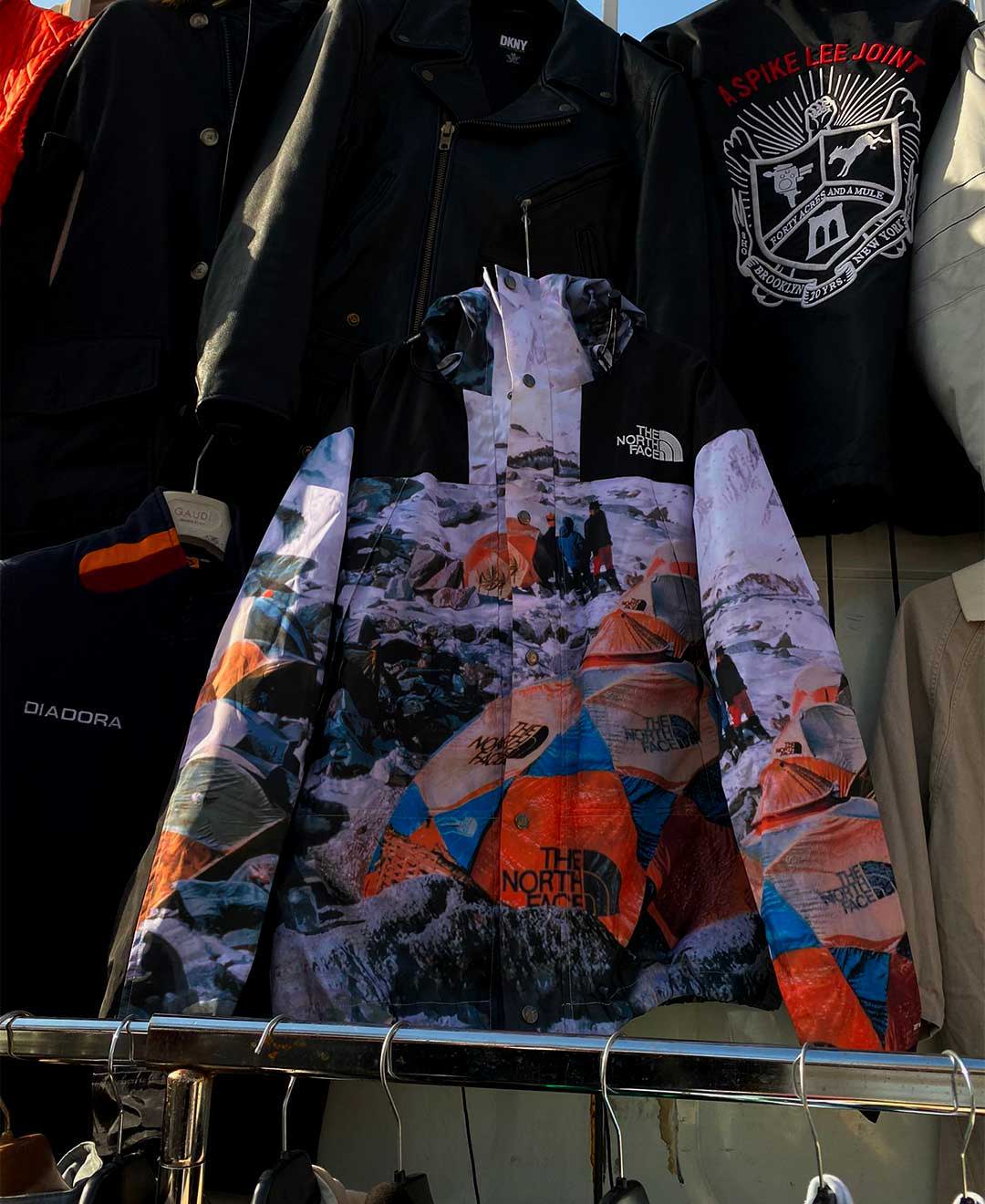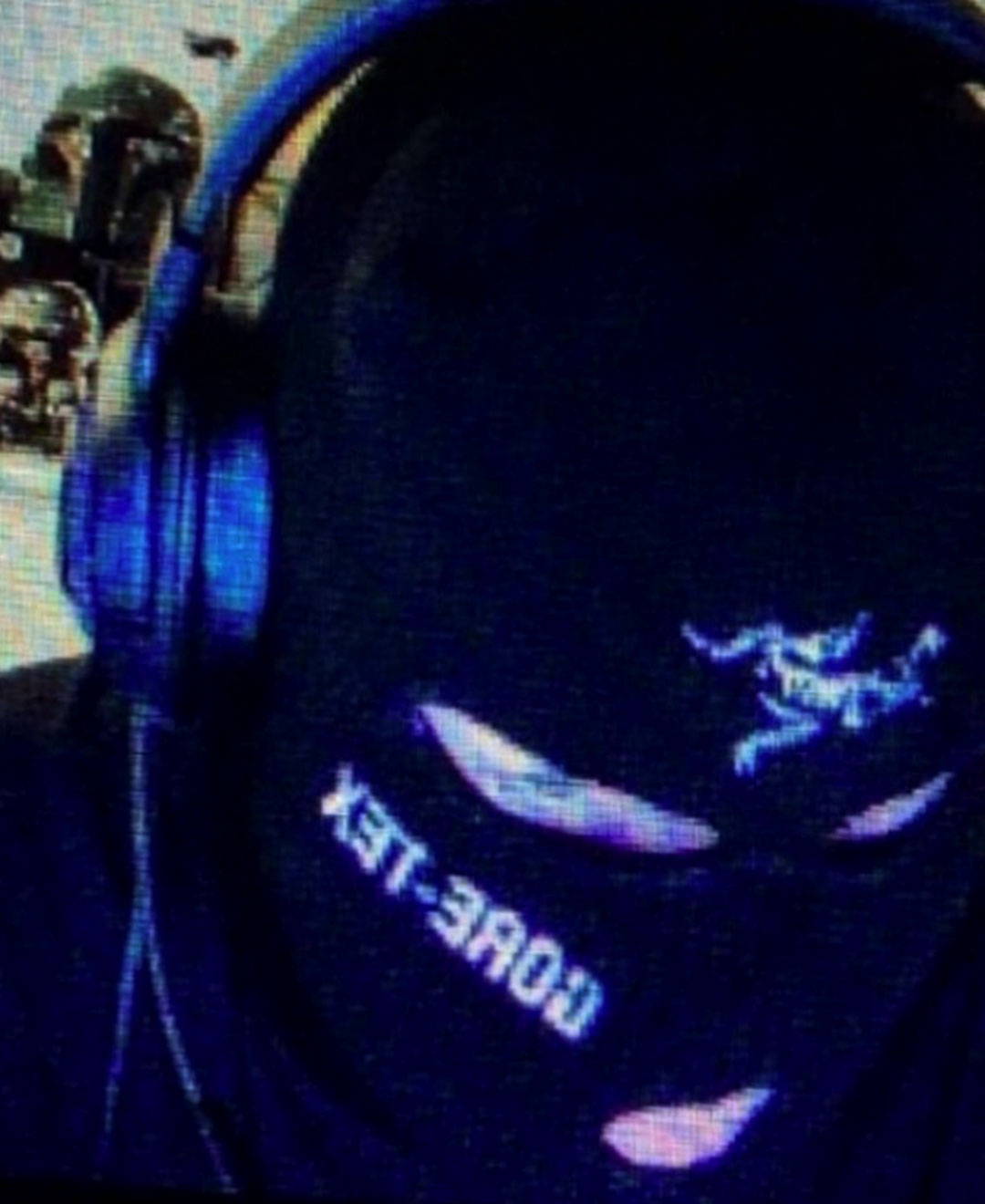 To receive updates on our latest editorials and documentaries, be sure to follow @oneblockdown on Instagram and subscribe to our newsletter for more.