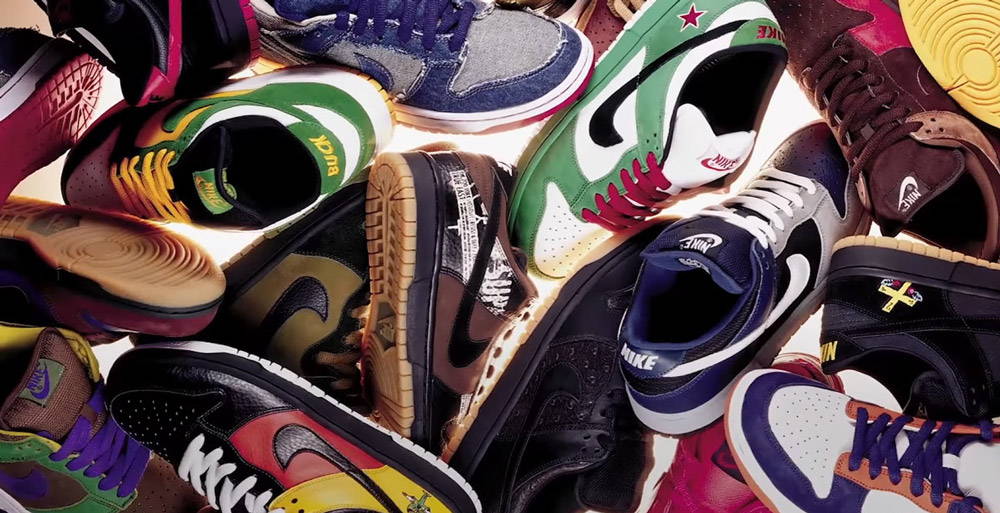 Sneaker Collaborations: How Collaborations Converted Performance Brands To Lifestyle Worlds

The One Block Down editorial archive is an ever-evolving resource detailing the cultures, movements and ideas that defined contemporary stylistic discourse. From unique takes on today's leading pop-culture topics, to off-kilter stories that might have slipped through the net, our editorial archive is as fundamental as it is abstract.
Looking at the current state of sneaker culture, it's quite evident that collaborative partnerships have become an inherent part of the footwear business. To put it in a nutshell, a world in which the terms "sneaker" and "collaboration" are not directly linked to each other is absurd to think of. Especially during the last decade, sportswear companies embraced the marketing tool to an extent where the corporations' strategic decisions are occasionally hard to follow.
The apparent overuse of collaboration often made people question whether partnerships brought something new to the conversation as they often lacked purpose or meaning. But the mentioned overuse of this marketing activation is not only leading to a variety of senseless products. Furthermore, it extinguishes consumers' excitement for indeed innovative, creative, and meaningful projects - a feeling that once led to the emergence of sneaker culture, inspiring many people to take part.
Scroll down below to read our break down of the evolution of sneaker collaborations by observing critical moments shaping the progression of the footwear industry over the decades and delivering a better understanding of the widespread contemporary phenomenon.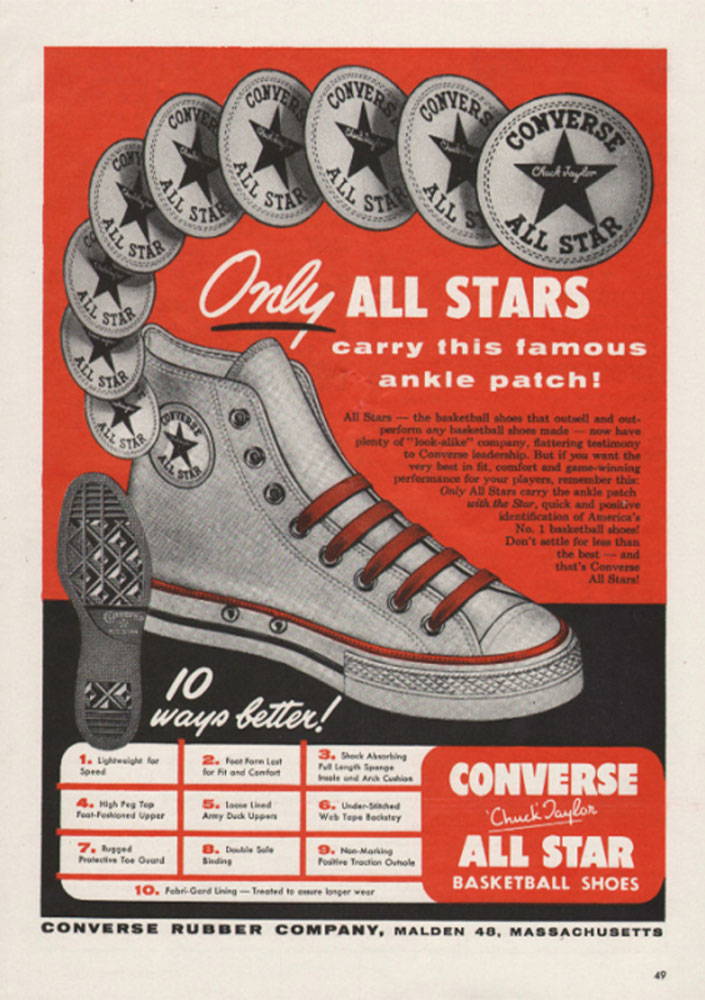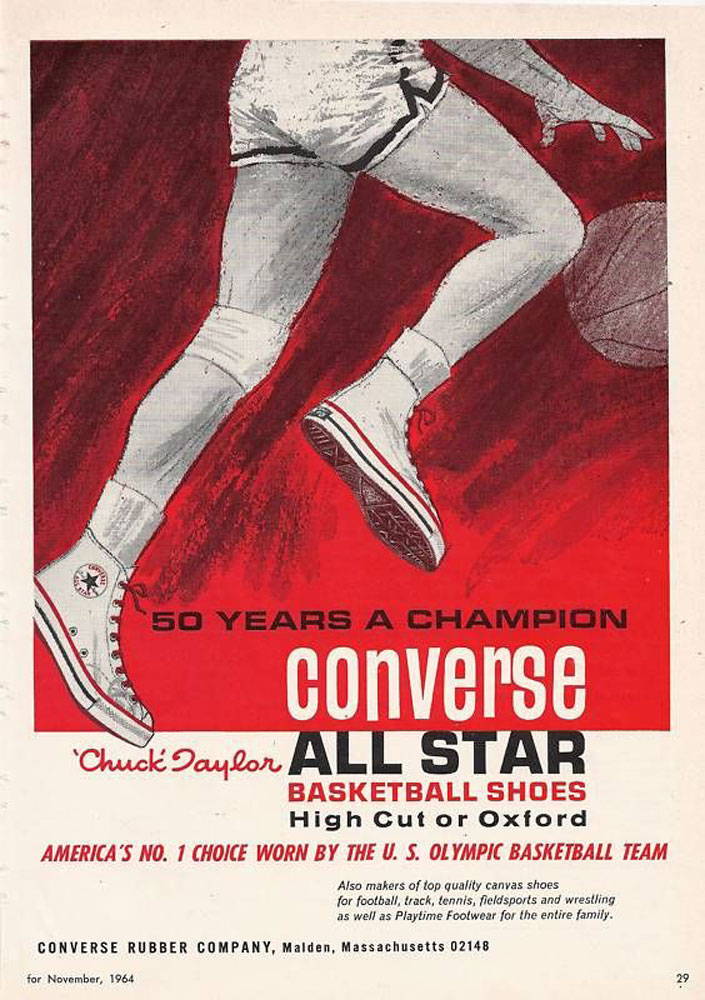 The notion of collaboration within the sportswear industry initially appeared in the '1920s, when Converse put semi-professional basketball player Chuck Taylor on board to support the research & development department and work as a salesman for the company. Due to his great success with selling Converse's All-Star model, the sportswear brand dedicated the shoe to him by renaming it "Chuck Taylor All-Star" in 1934. Indeed, this is not comparable to modern sneaker collaborations, as Chuck Taylor has not been an external partner. Moreover, Converse did not intend the change of name as a marketing effort, as he was not a famous athlete. Even though one cannot consider the Chuck Taylor All-Star a true collaboration, it, nonetheless, initiated the thought of having a sort of brand ambassador.
After decades, in the early '1970s in America, the German sportswear companies Adidas and Puma extended the Converse concept, introducing famous athletes as brand representatives to the American market by launching signature shoes. Kareem Abdul-Jabbar received his personal version of the Adidas' "Superstar" model, featuring the NBA players' face and the notorious "Sky Hook." Soon after Adidas successfully implemented the NBA Star into its strategy, Puma also looked out for talents and approached Walt "Clyde" Frazer, offering the NBA Champion an endorsement contract. However, Frazer didn't like the shoe's material, demanding to craft a suede version, and thereby initiating the birth of one of Hip-Hop Cultures' most iconic symbols: The "Puma Clyde Suede." But the strategy of signature models has already been used in other sports before. For instance, in 1965, Adidas already released the "Robert Hailet," which was later renamed to the legendary "Stan Smith," leading to an immense increase in sales. Even though these and the following endorsement deals during the '1970s led to far-reaching success for all shoe manufacturers, they are not comparable to Michael Jordan's impact on the progression of the sportswear market.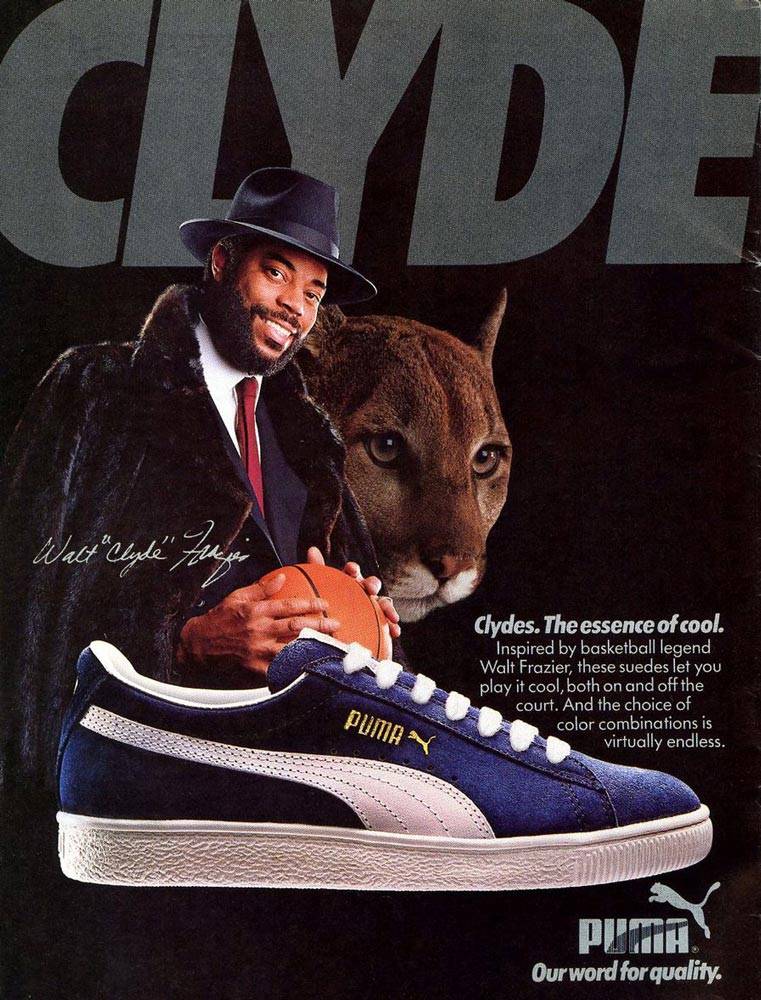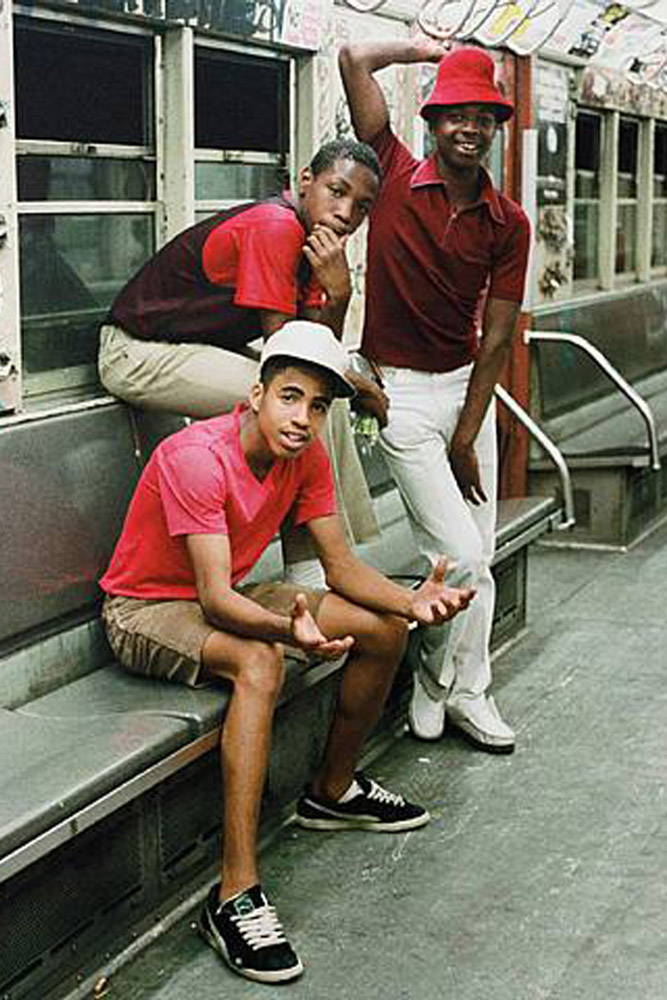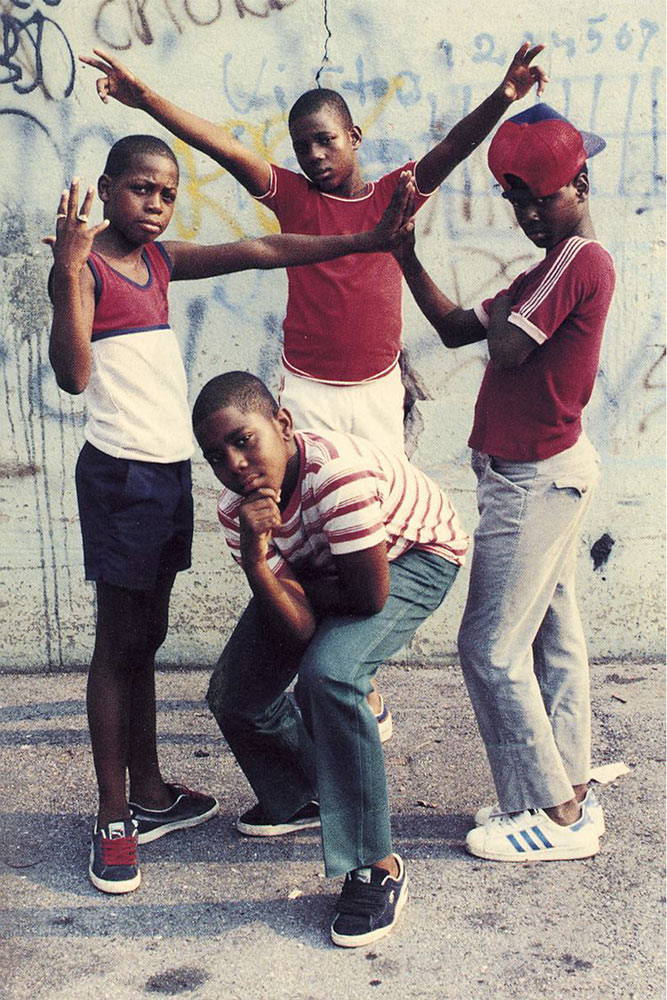 In the '80s, Nike struggled to compete in the market of basketball shoes, as competitors already had the most beloved faces of the NBA under contract. Having only little opportunities, Nike reached out to a 21-year old Michael Jordan, offering him a personal signature brand called "Air Jordan." Although Michael was more interested in Adidas and Converse, he followed his mother's advice. He ultimately signed a 2.5 million dollar deal with Nike in 1984, elevating the brand to become today's market leader and manifesting the concept of collaboration as a critical strategy not only in basketball but in sports in general.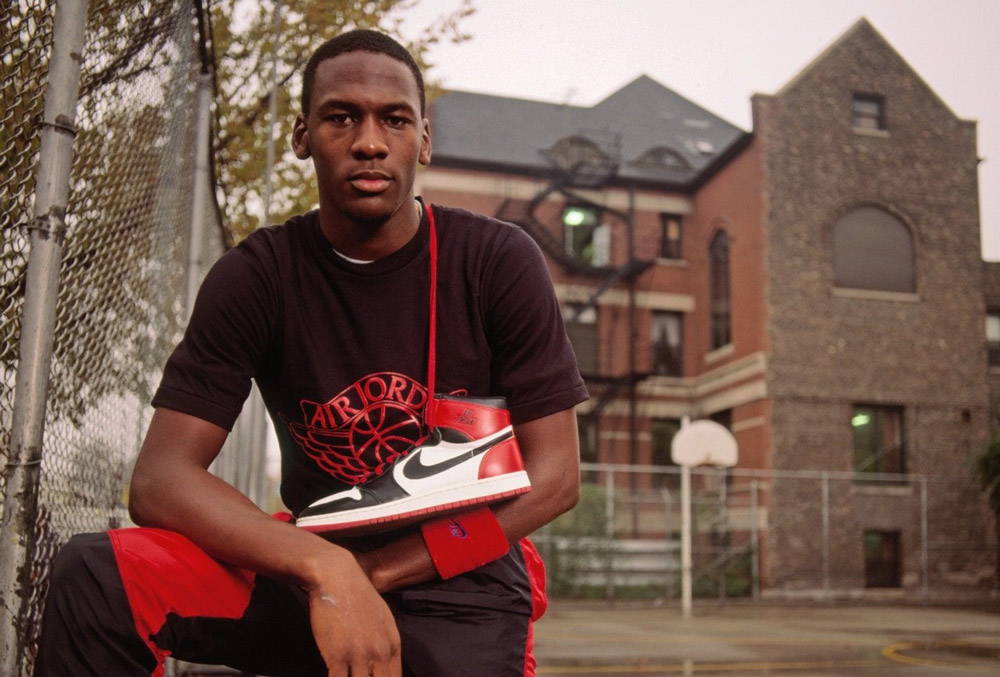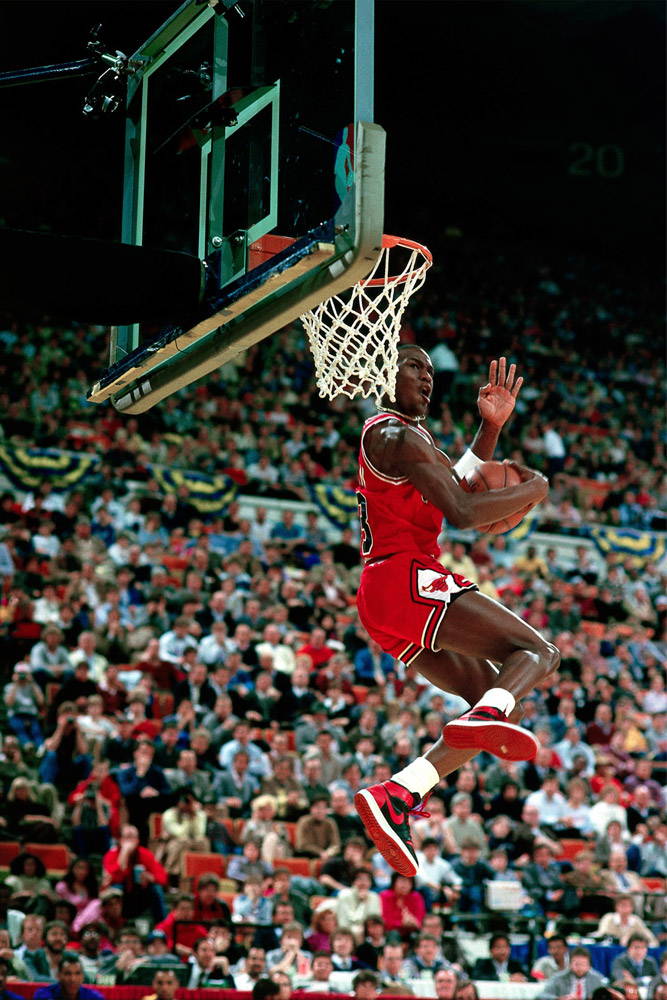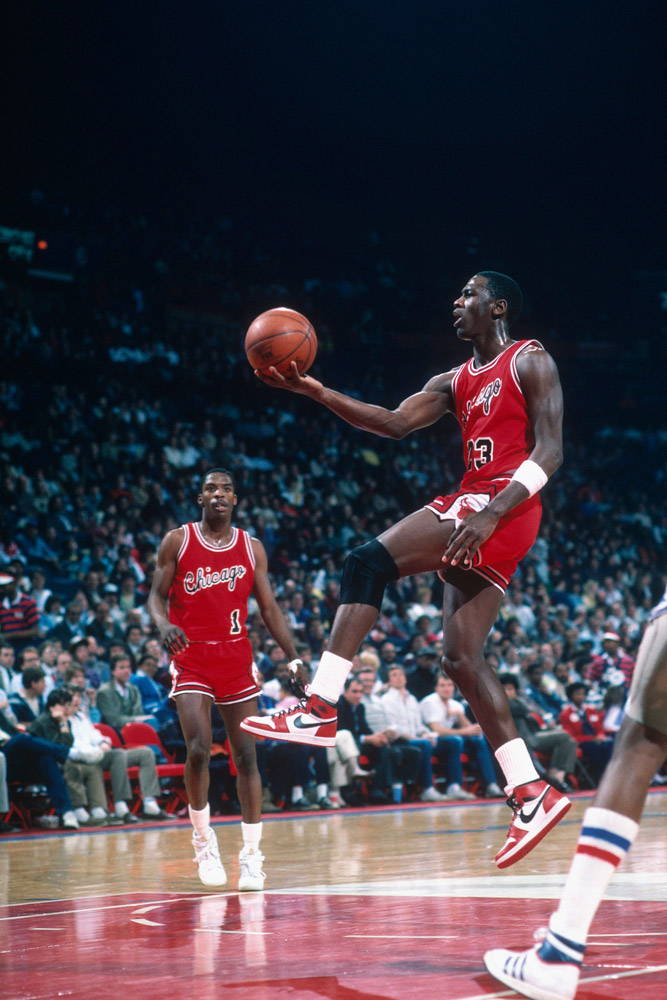 As the collaboration strategy was still comparatively fresh, sportswear labels didn't even consider it to be applicable to other market segments.
At that time, Hip-Hop Culture rose to great popularity in the United States, introducing performance sneakers to the street by utilizing them as a status symbol of the movement. In 1986, rap trio Run DMC released the track "My Adidas" - a song that, in hindsight, played a critical role in shaping the future of sneaker culture. The group, famous for wearing Adidas Superstars without laces, considerably impacted sales of the shoe, leading them to a one-million-dollar contract and a signature line with Adidas.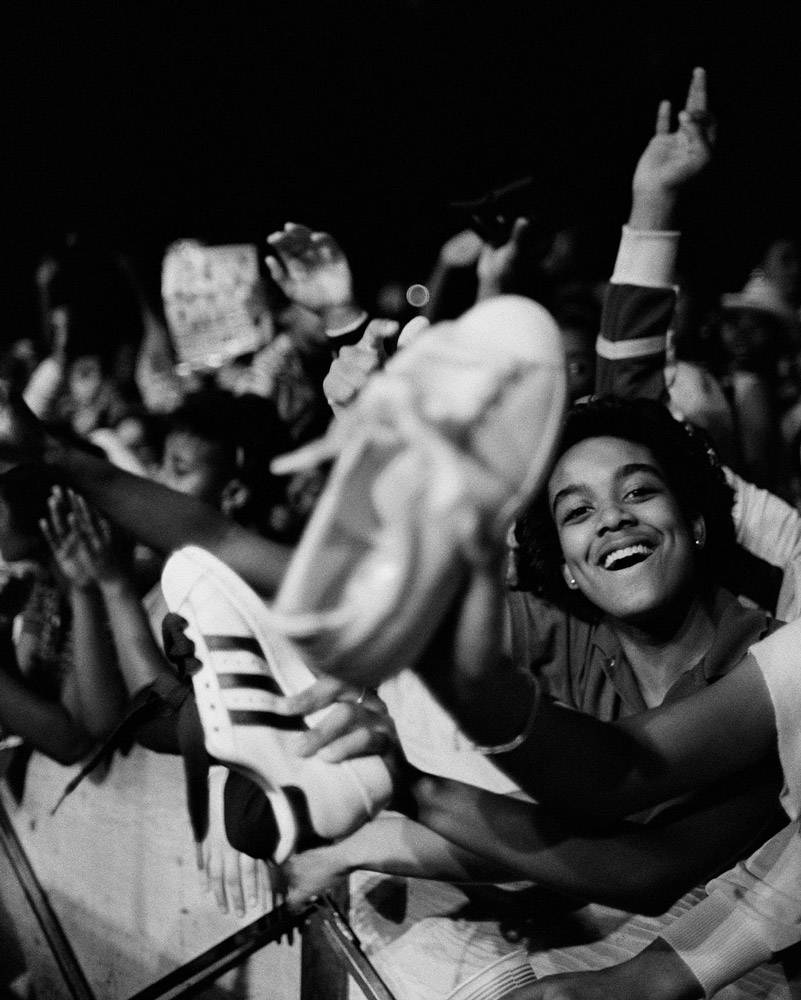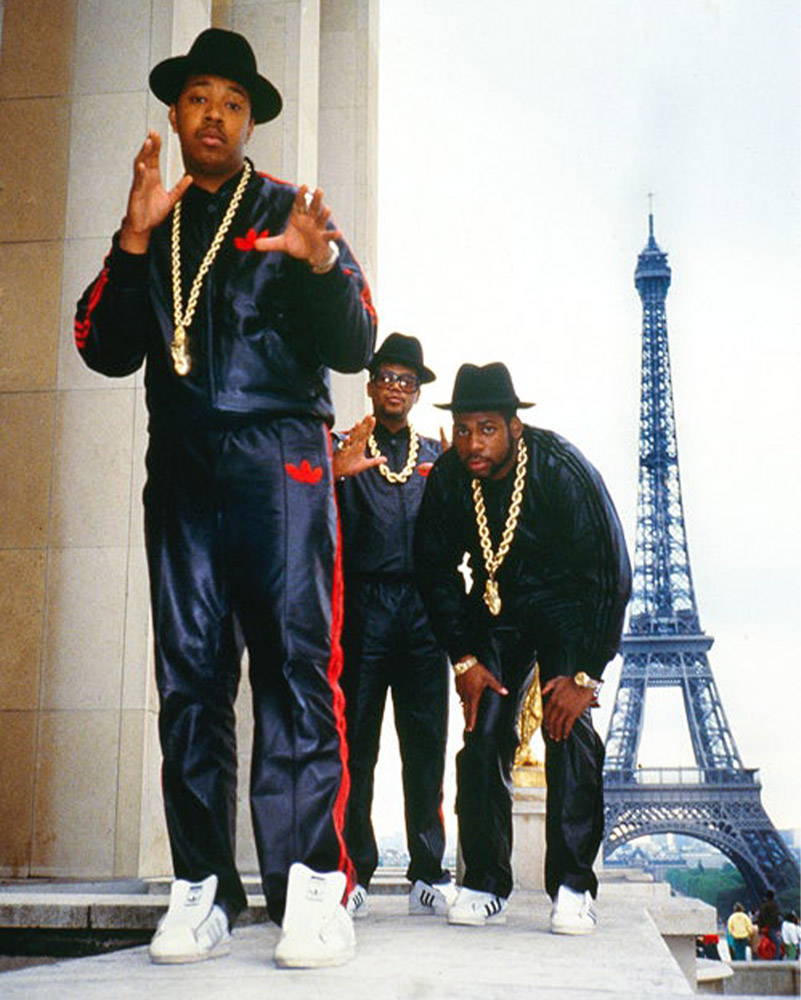 The incredible success of this agreement, the first contract between an artist and a sportswear company, paved the way for highly advertised collaborations with Hip-Hop's most notable artists, such as Jay-Z's and 50 Cent's deal with Reebok in 2003.
Even though it took over 15 years for brands to realize the impact of Hip-Hop in popularizing sneakers, the early '2000s can be marked as the time when labels started to engage with youth cultural movements frequently.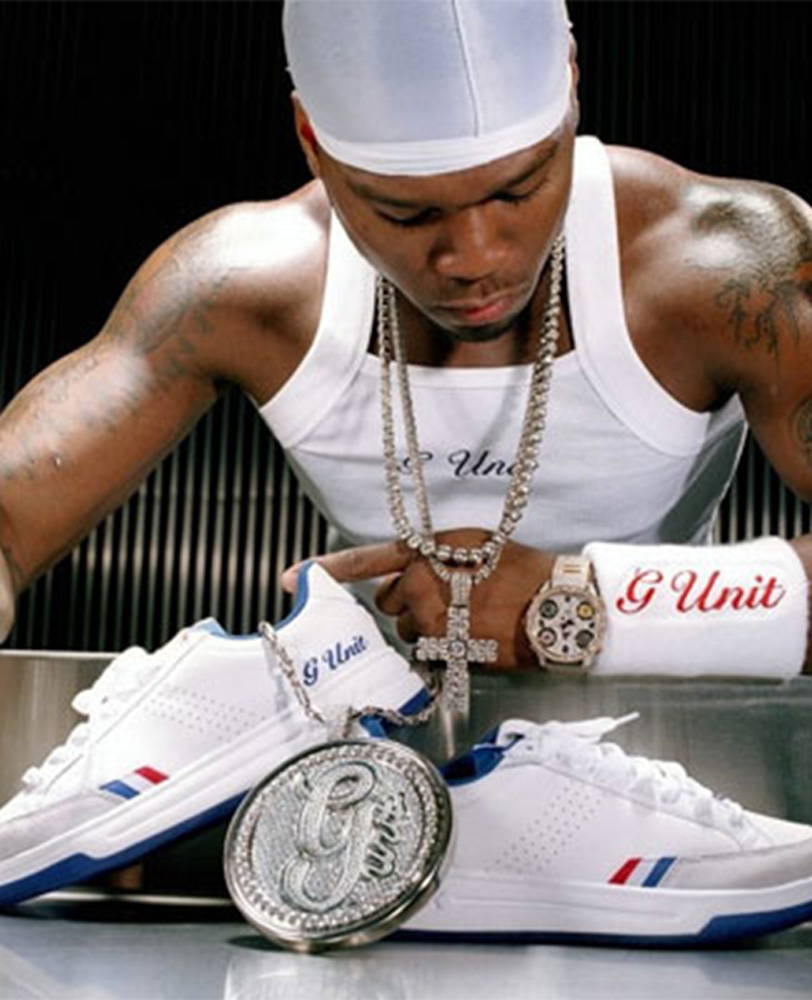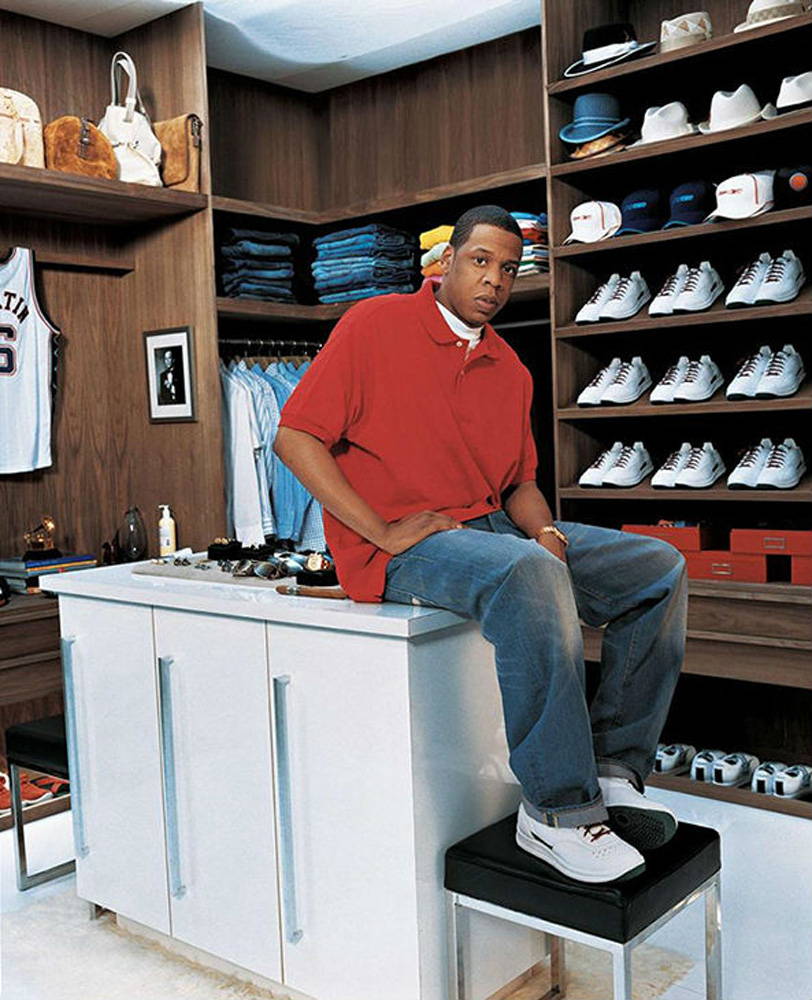 Whereas famous rappers received valuable deals, other communities also occurred on the sportswear markets' radar. In the late '90s, Nike fizzled to encounter the skateboarding community even though skaters adopted Nike basketball shoes like the Blazer already since the early '70s. However, skateboarders perceived Nike's entrance into the market as inauthentic, claiming the company's interest was solely in money, not community. A few years later, in 2002, Nike formed the Nike SB division - a second attempt for the American sportswear brand to find a way into skate culture. After realizing that their first efforts in stepping into the market were unsuccessful due to a lack of authenticity, Nike realigned its strategy, putting influential figures of the former niche skateboarding community on board.
Although Nike redesigned the Dunk to make it more applicable for skateboarding, the critical decision that led to the incredible success of Nike SB was its distribution strategy, as well as the implementation of collaboration. Nike only gave signature Dunks to core skate shops with a high reputation within the community, ensuring skaters would perceive Nike as a culturally conform institution. Later in the same year, Nike reached out to these particular culturally acclaimed stores to work on exclusive sneakers. The launch of several Dunk SB collaborations with Supreme, Zoo York, and Chocolate Skateboards can be marked as the emergence of modern-day sneaker culture.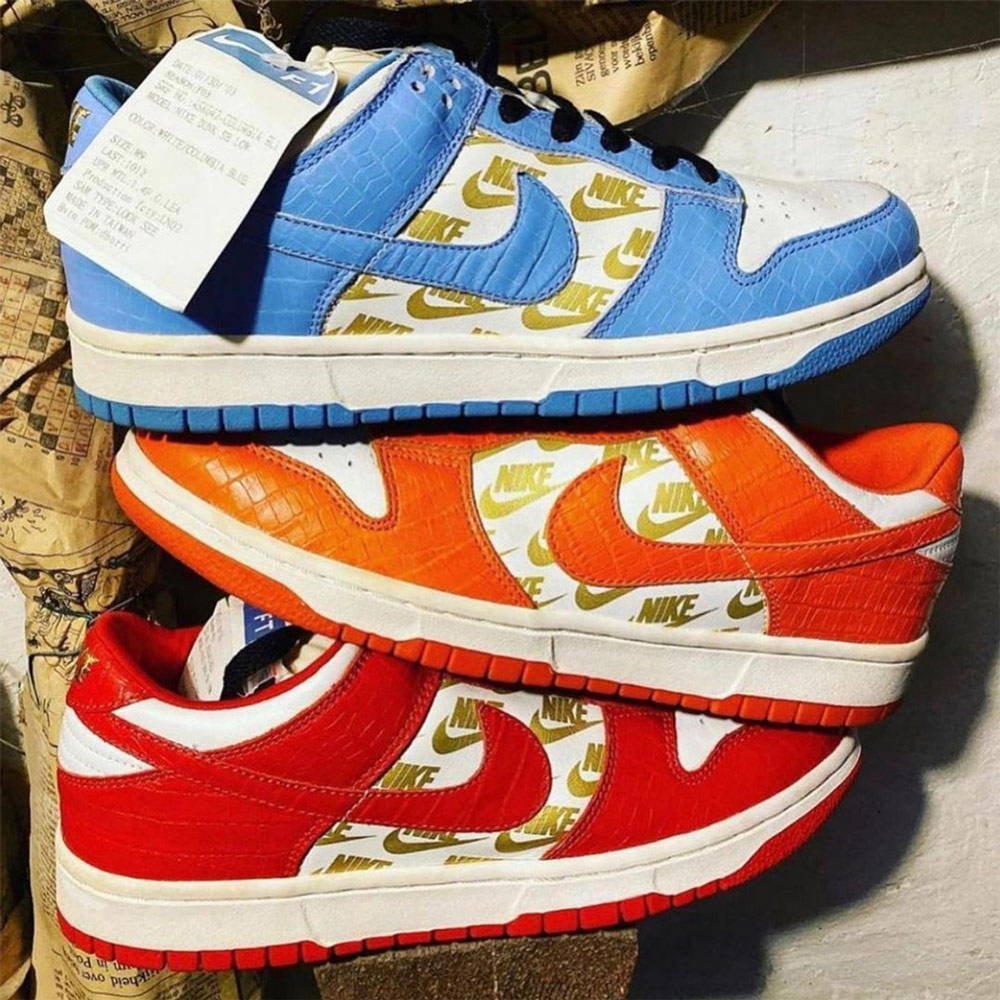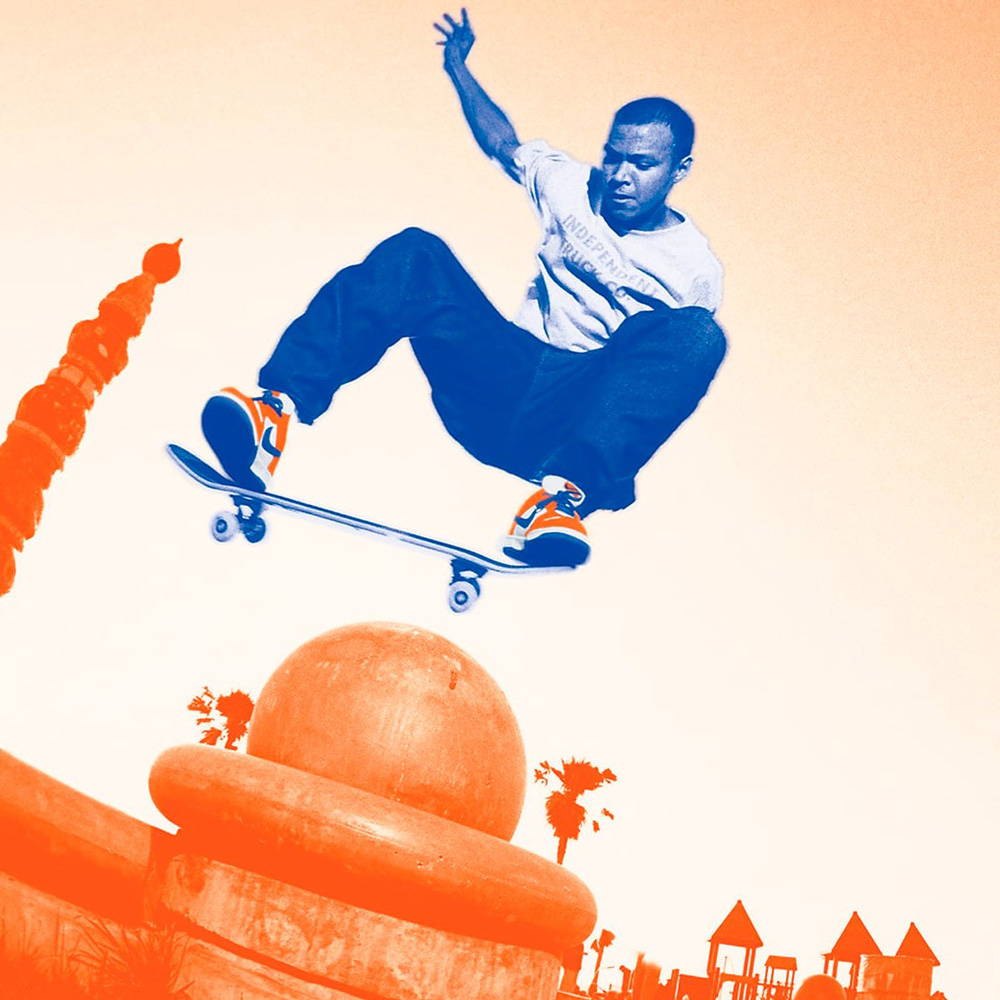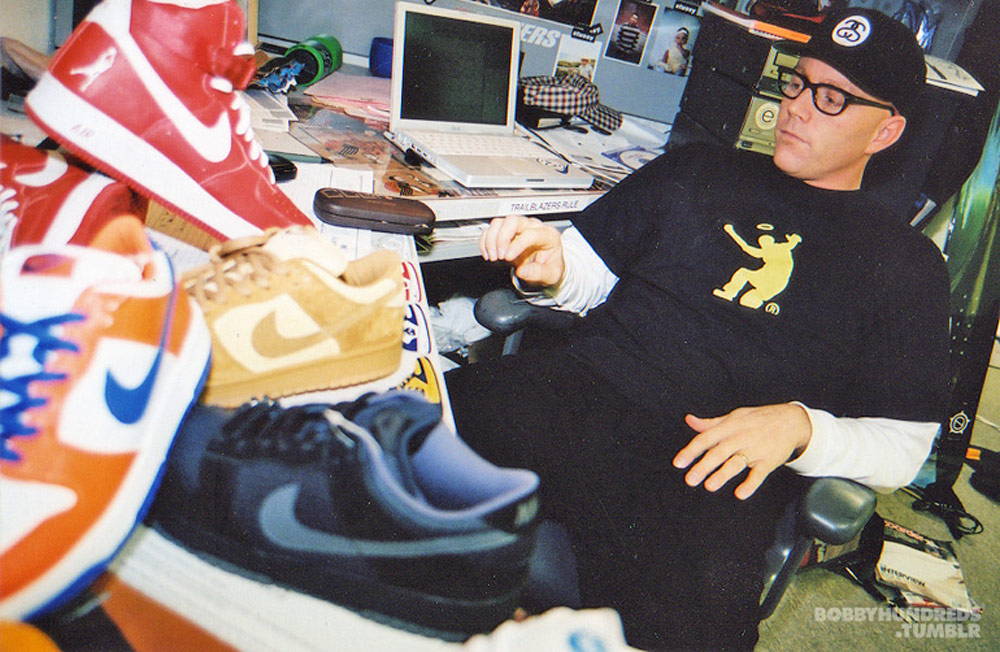 Especially Nike understood the impact of niche communities quite early and started to continue the strategy developed by Nike SB. At that time, unlike signature shoes, sneaker collaborations were mainly intended to tap a foot into niche communities, not to gain a lot of revenue necessarily. Hence, brands shaped their brand identities and gained credibility within the pop-cultural framework. Nike started projects like the "Artist Series" in the following years, allowing several artists, such as Futura and Stash, to put their personal take on Nike's silhouettes. But not only artists received the opportunity. Sportswear brands started to build relationships with sneaker-boutiques and niche streetwear brands as well by launching collaborative, highly exclusive products. The term collaboration slowly manifested itself within the realm of sneaker culture. However, many of these now-legendary sneakers were unknown to the broad public due to a lack of information. But the people already "in the know" at that time started traveling a lot, trying to get exclusive releases in foreign countries that no one had seen before.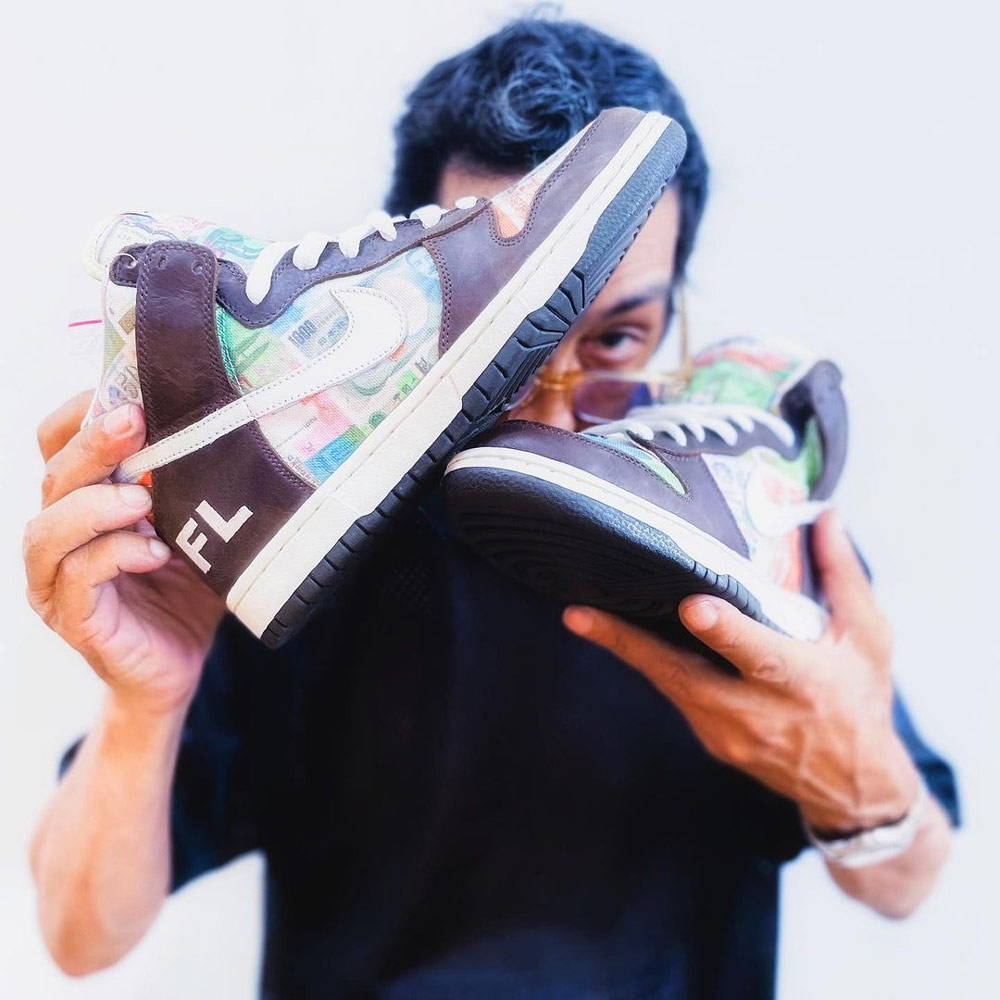 Jeff Staples's "Nike SB Dunk Low Pigeon" is considered the shoe that brought sneaker culture to mainstream attention. Launching in February 2005, the Pigeon Dunk gained a lot of public awareness and changed sneaker culture forever when the campout turned into a riot. SWAT teams tried to cut the line and cancel the campout as over 100 kids were blocking the street. Because kids were sleeping in the freezing cold for four days straight, they resisted the authority's orders to go home, which turned police forces to arrest many. When the media reported the incident, more people became aware of the former subcommunity and perceived sneakers as potential investments. Since then, long queues that lasted for several days have become the norm for exclusive collaborations.
Besides Nike S.B. and the following collaborations with today's most famous institutions in streetwear, sportswear brands started to build creative partnerships with luxury houses and fashion designers even before the emergence of Nike SB. While some collaborations were exclusive to the runway, like Chanel's Reebok Instapump Fury, others have been released to the public. While Nike started to build a relationship with Japanese brand Comme des Garçon through collaborating with Junya Watanabe in the late '90s, Adidas connected with the likes of Jeremy Scott and Yohji Yamamoto in the early '2000s. Partnerships that partly exist to this day.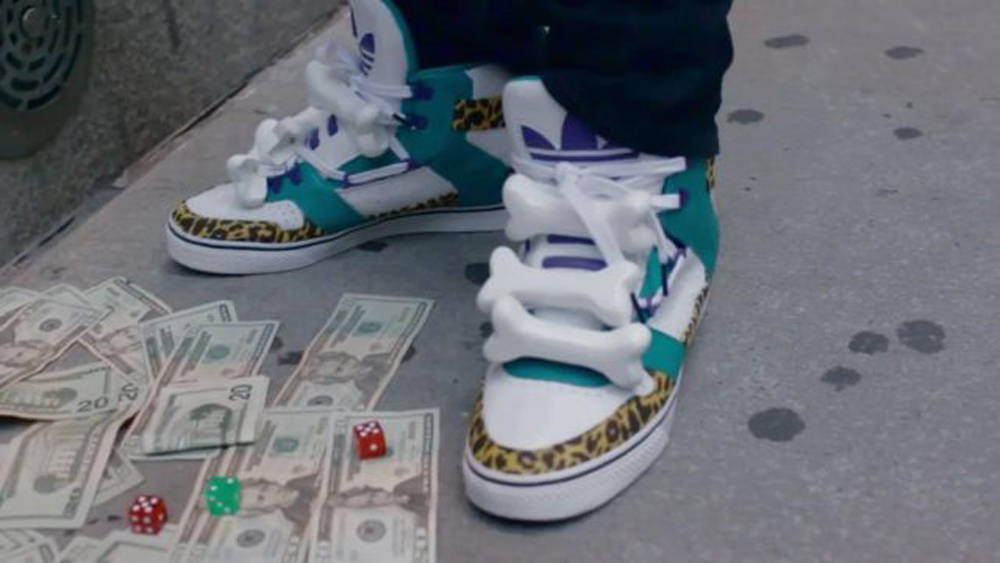 Even though Hip-Hop was mainly responsible for introducing sneakers to the streets and established itself as the best-selling music genre in the U.S., many brands were reluctant to collaborate with rappers due to their bad reputation in the dominant culture. Between 2003 and 2009, there have been only a few notable sneaker collaborations with Hip-Hop artists like Pharrell's and Nigo's partnership creating Billionaire Boys Club and Ice Cream with the help of Reebok. After his breakthrough with "The College Dropout," Kanye West became a serious character not only in music but also in the sneaker industry due to his polarizing appearance and refined taste in fashion. It turned out that the footwear industry would experience another revolution, similar to the one Michael Jordan initiated in the '1980s. After collaborating with Nigo on a Bapesta in 2007 and launching a sneaker collection with Louis Vuitton, he also convinced Nike to finally give him a signature shoe that had a public release. Consequently, Kanye West became the first non-athlete to receive a signature shoe by Nike. In 2009, the Nike Air Yeezy 1 would finally initiate the age of hype that we face today.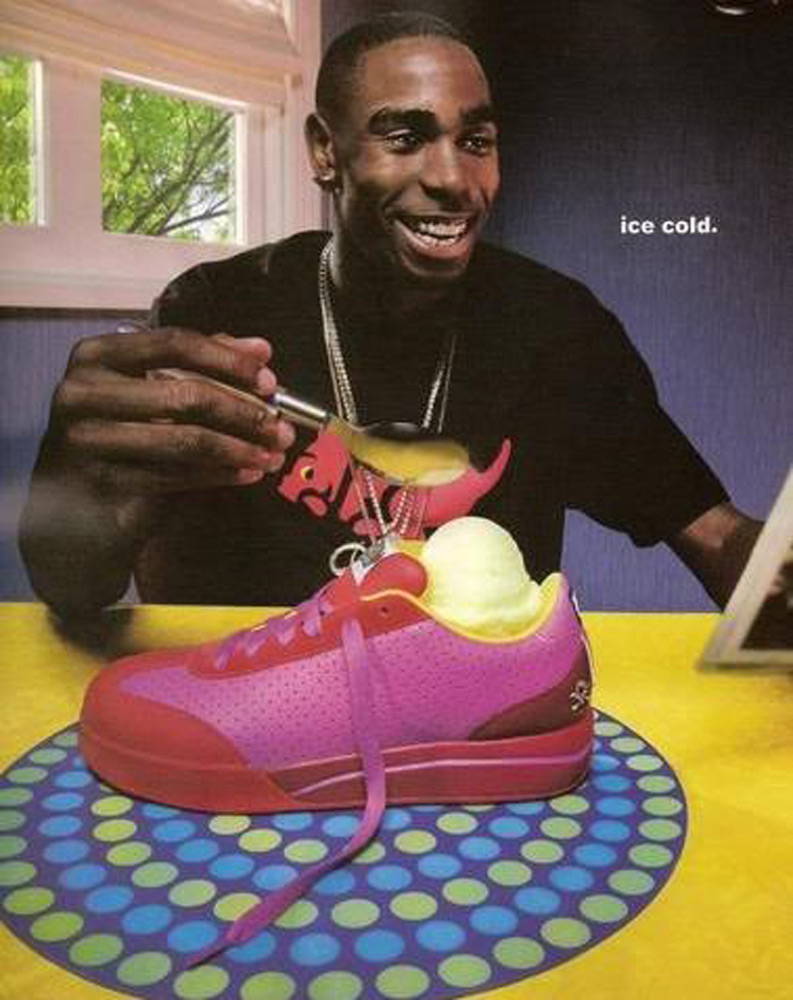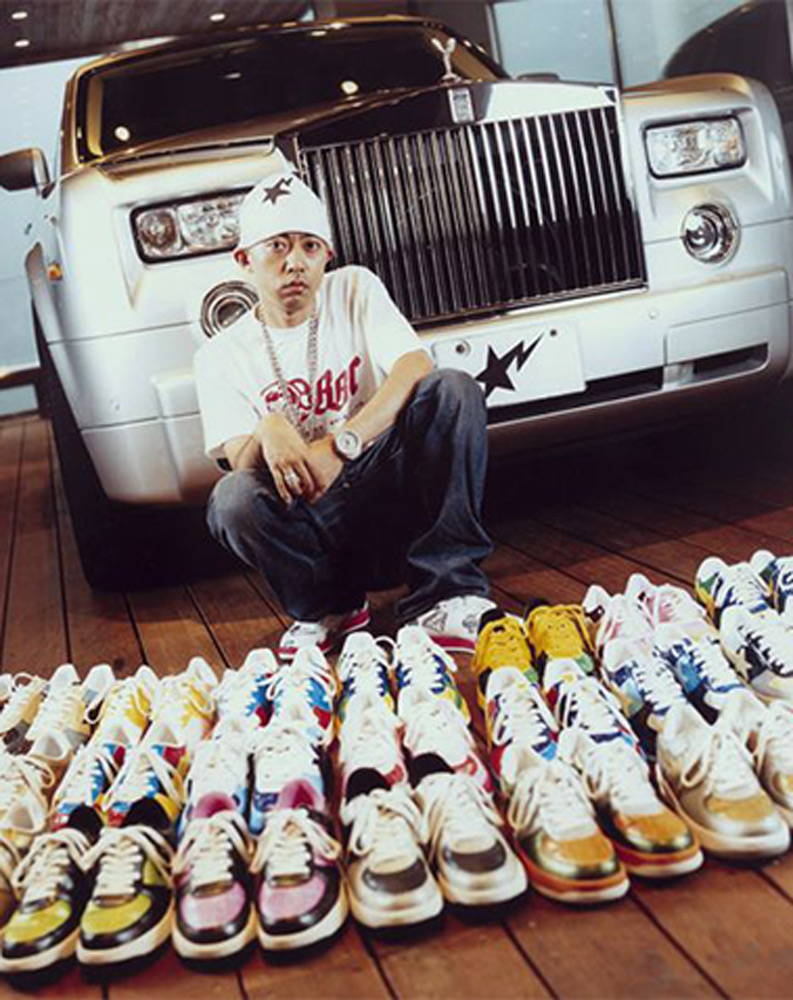 Henceforward, collaborations experienced tremendous growth in awareness for consumers and importance for brands. With the rise of the internet, exclusive sneaker collaborations can no longer be perceived as hidden secrets of forums like Nike Talk. The convenient accessibility of information, as well as the establishment of sneaker reselling platforms, led to high visibility of limited products. Consequently, sneaker culture evolved into a widely known phenomenon, making it impossible for stores to handle physical releases. At the same time, the choice of collaborative partners became critical to the company's overall success, as proven through the transition of Kanye West from Nike to Adidas, which had an immense impact on the companies' annual reports.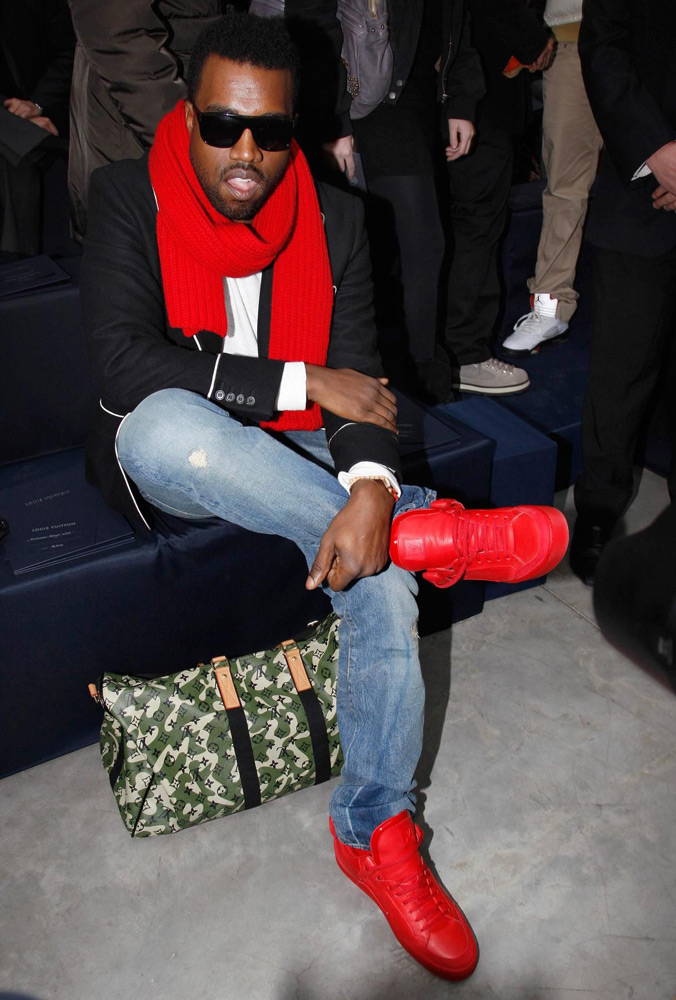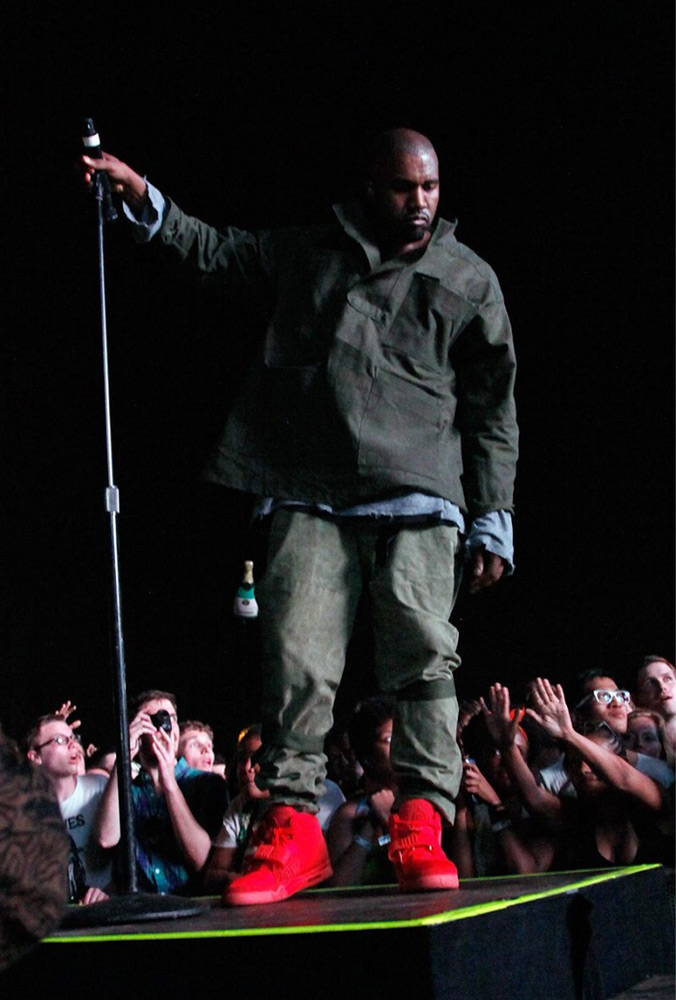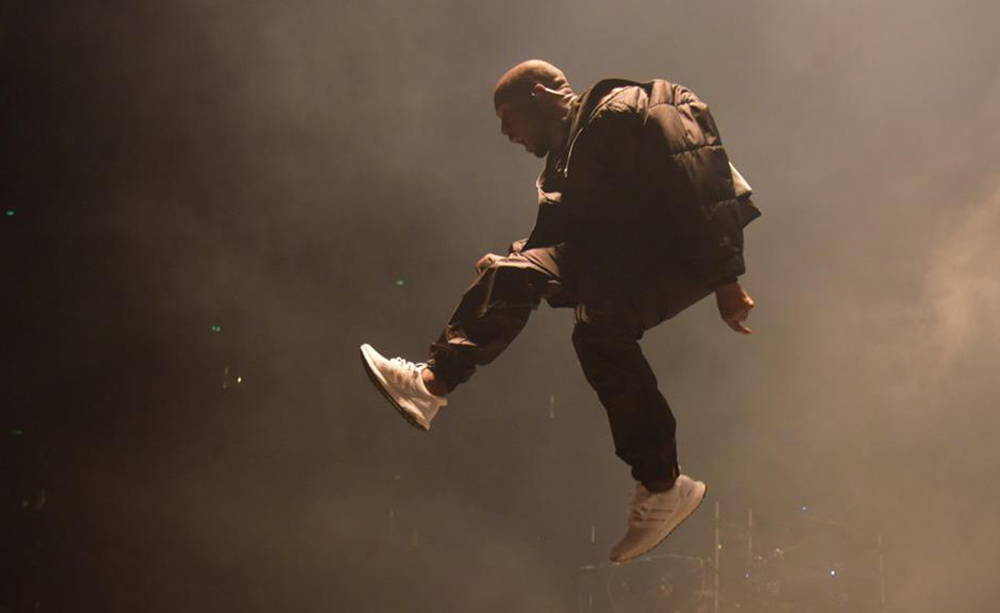 Looking at the progression of time, one can identify the impact of collaborations, revolutionizing the way former performance brands handle business and communicate to consumers. By the turn of the century, sportswear brands slowly established themselves in communities beyond sports. The concept of collaboration converted these former performance-focused companies to multilateral lifestyle worlds, engaging with talents and emerging scenes worldwide. Today, brands like Nike and Adidas offer a portfolio of products resonating with various cultures from different sports to niche communities like skateboarding, art, and fashion. The right choice of talents has thereby become a critical aspect of strategic management in the lifestyle section as well, deciding whether a brand is coveted in popular culture or not.
To receive updates on our latest editorials and documentaries, be sure to follow @oneblockdownon Instagram and subscribe to our newsletter below for more.