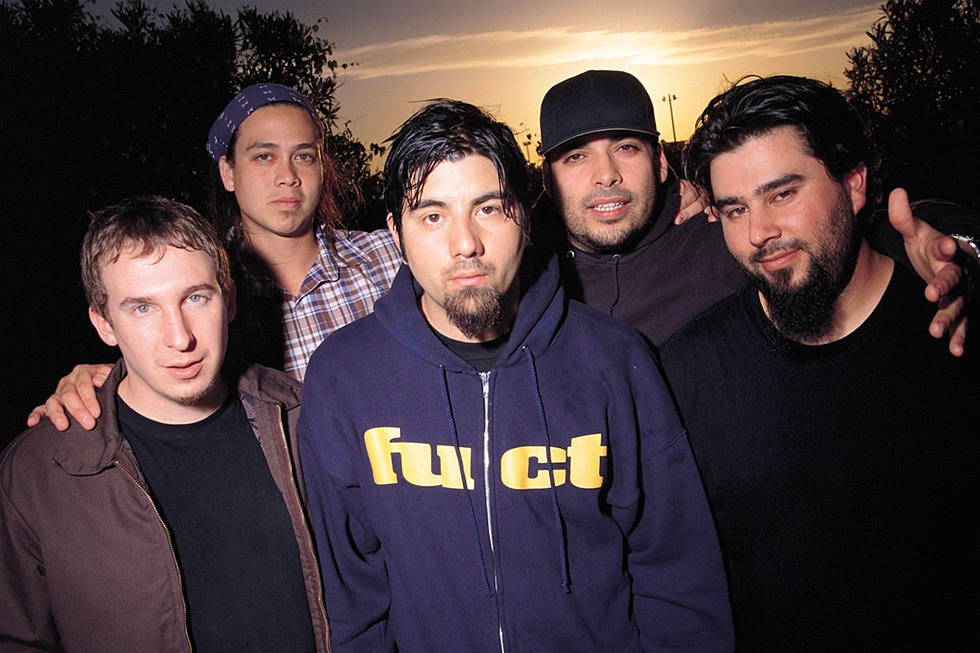 A Uniform for Outsiders: How Nu-Metal Shattered the Trajectory of Early-2000s Sound and Style

Along its mission to engage the many great talents from its global network, One Block Down is proud to announce its latest partnership with Instagram page Samutaro. Documenting the figures, movements and products that have shaped contemporary stylistic discourse, the collaboration looks to shine new light on some of culture's most untold stories.
In the mid-90s, rock fused with rap and eye-watering haircuts to spawn a new sound. Combining the most aggressive aspects of both with dashings of grunge, alternative rock, and funk, Nu Metal was born. Some people loved it, a lot of people loathed it, but through most of the '90s and early '00s, nu-metal was the dominant force in popular music, commanding radio waves and MTV playlists alike.

It's easy to laugh at nu-metal all these years later – to brush it off as that rap-rock fad that briefly turned Fred Durst into an unlikely chart-topper and gave goblins like Mudvayne an excuse to paint themselves silver in eye-catchingly bonkers videos.
Click

here

to shop our exclusive nu-metal product selection, before scrolling down below to read our extensive report on how it came to completely reshape early-2000s style.

But it was more than just a passing phase. The in-your-face sub-genre's importance in revitalizing interest in heavy music in the dreary post-grunge mid-nineties cannot be overstated. Not only did nu-metal open up the minds and ears of suburban youth to heavier forms of music but it provided a gateway drug to a whole wave of counterculture style - baggy JNCO jeans, questionable facial hair, Osiris D3's and all.
Today, just mentioning the fusion of rock and rap can cause extreme reactions - even for those who lived through it. But to kids trapped in nondescript suburbia 20 years ago, futuristic angsty metal with both screaming and rapping made total sense. Remember, this was just before 9/11 and the Iraq War — the sound of a generation that had nothing to be pissed off at other than itself. "Nu metal's foghorn motto was that everyone should fuck off and die and leave you alone, which, of course, was perfect for the defiance against our parents we all have when mom and dad are still paying for literally everything we do," remembersVice's Kate Hutchinson.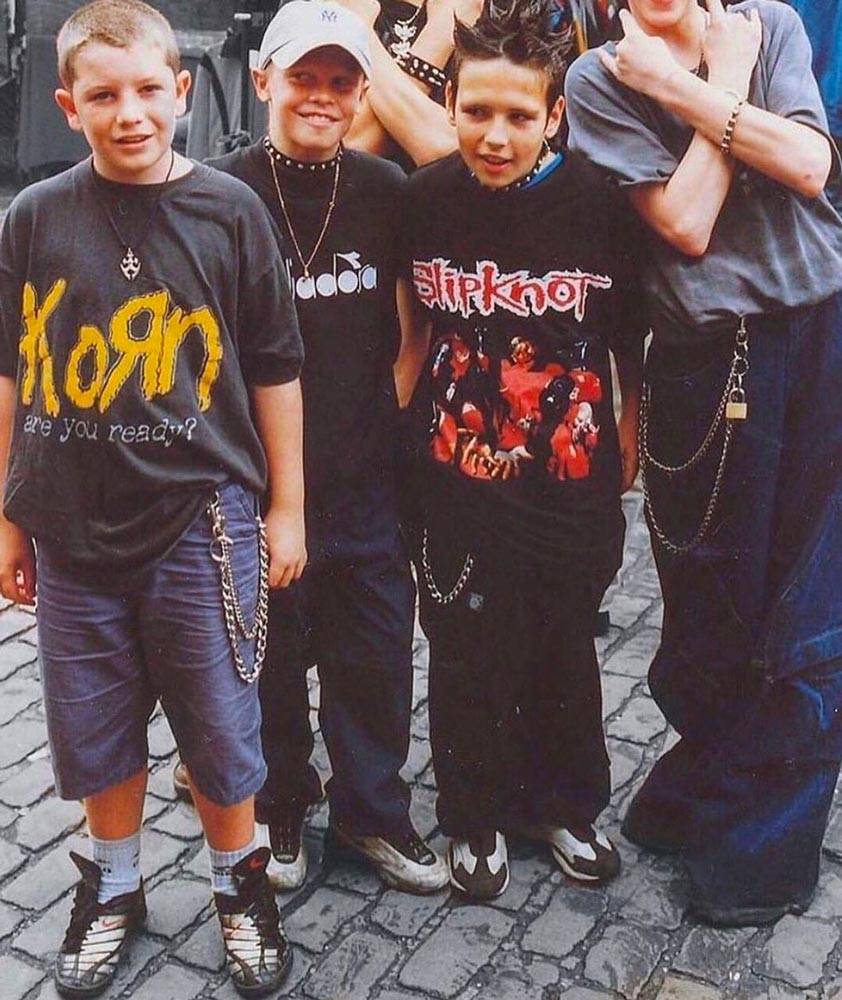 It's hard to describe just how phenomenally massive nu-metal was at its peak. At the turn of the millennium, primals of the scene like Korn, Limp Bizkit, Deftones, and Slipknot were all Top 10-sellers, arena headliners, and very big deals. In fact, to date, Linkin Park's debut studio album 'Hybrid Theory' remains the best selling debut album of the 21st century with over 27 million copies sold worldwide. You only have to look at old footage of Korn's Family Values extravaganza, or Limp Bizkit's performance at Woodstock to see the scene in all its unhinged, testosterone-filled glory.
This wasn't the first time rock and rap had collided. In the late-80s, the Beastie Boys perfected Rap-Rock, but it wasn't until 1991, when heavy metal titans Anthrax came together with Public Enemy that it proved how heavy the concoction could be. "This was in a time, remember, when the dividing line between metal and hip-hop, not to mention the respective fans, was much more pronounced than it is now," explains Nick Ruskell of Kerrang. "But the common ground was bountiful, too. Both acts were from the streets of New York, both were willing to experiment, and both brought the noise."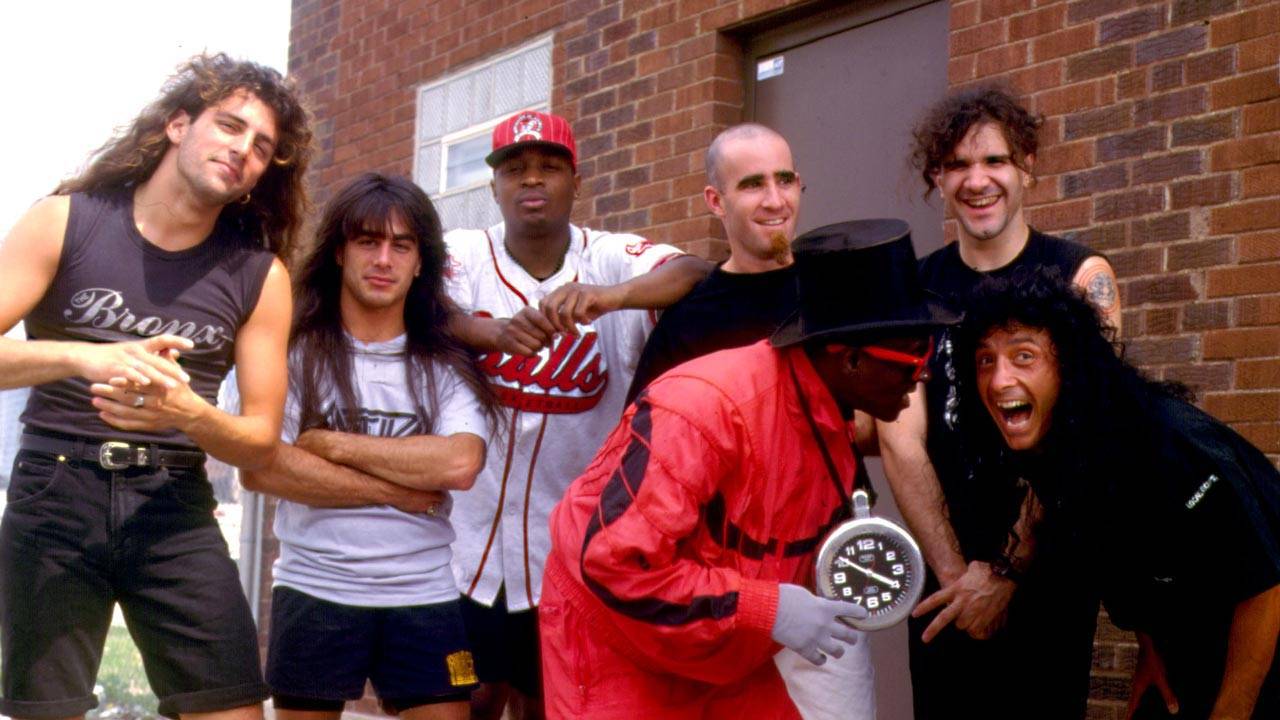 That same year, Rage Against the Machine released "Killing In The Name", a precursor for what Ruskell says laid the foundations for Nu-Metal to follow. "With a heavy, rhythmic bedrock, the song's almost funky beat was viciously danceable, while Zack de la Rocha's lyrical fury showed just how hard this music had the potential to go," says Ruskell. "Add in some glorious swearing, and you have basically a waymarker for the rest of the ​'90s."
Even with primers like RATM and Anthrax, Ruskell believes that nothing would come close to what Korn would deliver in the mid-90s. "When Korn's self-titled debut album hit in 1994, there wasn't really anything else like it. There wasn't really anything like Korn in metal full-stop," he says. American record producer Ross Robinson, who had previously been a thrash metal guitarist, helped take Korn from an up-and-coming band to massive success. He focused on their low-end guitar sounds, electronic 808 kicks and heavy, dark emotion, creating a new sound previously not heard in the metal scene. Their aesthetic was every bit as layered.
With their adidas tracksuits, dreadlocks, and bagpipes, Korn's image was the complete antithesis of metal's denim-and-leather-clad scene. Even by the scruffy alt.rock and grunge standards of the early-90s they were not what you expect from a rock band. "It was about smashing down walls and embracing all kinds of different music styles and musical cultures. It was about going against everything that metal was supposed to be," explains Ruskell in aKerang! Interview.
Inspired by the looks of old-school hip-hop and the tracksuits popularized by rap-rock pioneers Run‑D.M.C. (and a complete disregard for heavy metal dress codes) Korn frontman Jonathon Davis subverted adidas' classic 3-stripe tracksuit as an outsider uniform. For a new generation of millennials coming of age in the 90s, Korn's technicolor reinvention of sound and style was a welcome antidote to the glitz of glam of '80s hair metal. "Everyone dug it," JD remembers. ​"It was just some new shit. If you think about the time this was going on, you had grunge music, there was still some heavy metal around, and you had the pop-punk scene starting to come up. Then there were these fuckers. People would just sit there with their mouths open as if they weren't able to take in what they were seeing."

At a time glam metal was dying, Korn's bold gestures of embracing sportswear undoubtedly helped haul heavy rock back from the brink. "Nu-metal's embrace of hip-hop and all of the clothing items that went with it was really striking," explains Andrew Luecke, author of 'COOL: Style, Sound, and Subversion', the first ever comprehensive history of youth subcultures from the past 100 years. "In the '80s, metal and metal culture were totally hostile to rap, and would say, like 'Rap is crap' and just didn't accept it at all. So when you started seeing nu-metal groups like Korn come out in the mid-to-late-90s wearing adidas tracksuits and basketball jerseys — items traditionally associated with hip-hop — that was a big change and quite impactful."

As the nu-metal movement gathered pace, a host of other artists began to dabble with similar styles. Local Californian nu-metal pioneers Coal Chamber skipped tracksuits but introduced an equally theatrical look to the genre with black mesh tops, barber-defying hair, Day-Glo highlights, chin-tats and excessive face piercings. "The thing is, everybody had to sound different and look different to stand out," Coal Chamber singer Dez Fafara explains toLoudersound. "We went from wearing Dickies and having our hair braided to getting way more in touch with our goth side. That's why we dressed so crazy."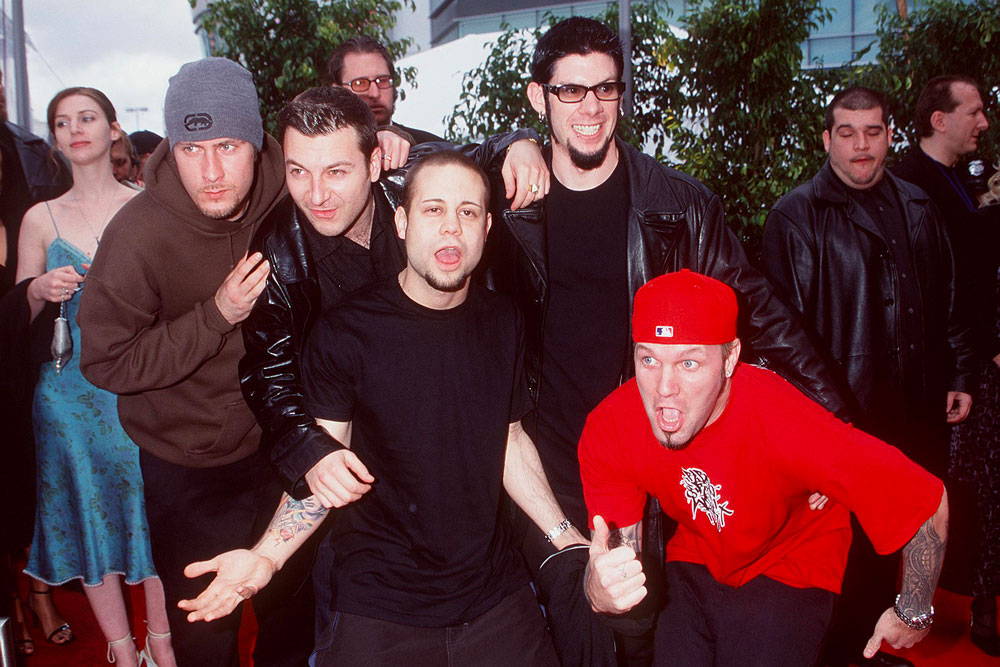 At the same time, something was stirring down in the swamps of Florida. Fronted by sometime tattoo artist and soon-to-be nu-metal's jock-in-chief, Fred Durst,Limp Bizkit were creating waves in their hometown of Jacksonville. More explicitly indebted to hip hop than most of the bands in California, Limp Bizkit incorporated sneakers and sports jerseys into ensembles that revolved around basketball shorts, like white socks pulled up to the knees and the now-famous red New York Yankees cap. Just like Davis, Limp Bizkit frontman Fred Durst also shared an affinity for adidas. "Beyond Korn's adidas tracksuits, Fred Durst and Limp Bizkit also wore adidas shell toes and Campus sneakers" explains Luecke.

At the other end of the scale, laid-back Golden State natives Deftones incorporated significant amounts of streetwear into their overarching skater look. Not only did their dreamy and thoughtful mood add a new dimension to nu-metal, but their style set them up as the cooler older brother of the movement too. Steering clear of the skate-obsessed frat couture of Fred Durst, Deftones came with a much less fussy vibe.Kerrang!'s Ruskell breaks down the band's look saying "In a scene full of bands who looked like lads who smoked weed down the skate park, Deftones actually were lads who smoked weed down the skate park."

Since Deftones were formed in Sacramento, California, in 1988 by a bunch of skateboarding teenagers, it made sense that they leant on their authentic roots of baggy denim, workwear and oversized hoodies as opposed to the tropes of hip-hop inspired baggy sportswear that much of nu-metal styling borrowed from. "Skateboarding to me was probably equally as important as music," Moreno remembers withRevolver.It's this deep connection to the skate scene that made purist labels like Thrasher and FUCT a staple for Moreno during the band's early days. In a Deftones​ portrait session at 'The Spot' in Sacramento, CA on May 4, 2000, Moreno was famously pictured wearingFUCT's OG logo zip-up hoodie, a style which remains in the brand's portfolio today.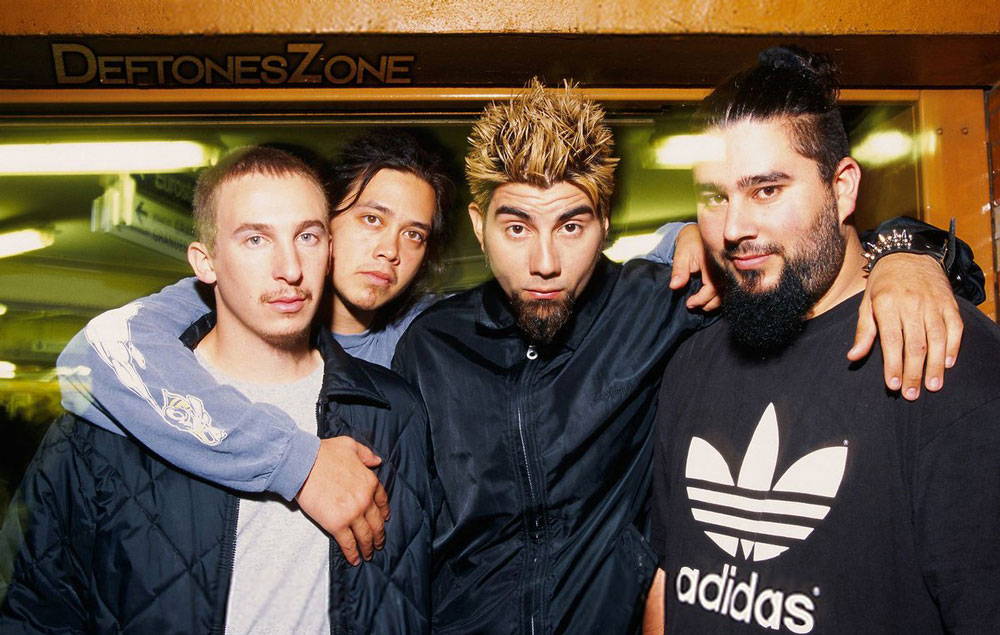 Founded by Erik Brunetti, FUCT, or "Friends U Can't Trust", became a mainstay for anti-conformist teens during the '90s thanks to its controversial and provocative graphics that reappropriated pop-culture logos and other symbols. While the brand was born out of skateboarding and graffiti culture, its appeal in music was equally influential. Its most notable bootleg tee came complete with a logo adaptation of capitalist figurehead, "Ford," which was famously worn by Zack de la Rocha of Rage Against the Machine for the video of "Bullet in the Head" in 1992 and later by Dave Grohl of Nirvana who was captured wearing the snapback in some of the bands most iconic photo shoots.

Brunetti admits that aside from Nirvana, he didn't have a relationship with either RATM or Deftones and reveals that they instead "found the garments on their own." While both brands help put a spotlight on the LA label, Brunetti confesses that he didn't care for the music. "I have never liked nu-metal or rap metal, still, to this day I loathe it." Instead, the musical muses that fronted his collections stemmed from a deeper place. "I have always preferred Slayer, Motörhead, Corrosion Of Conformity, St. Vitus and harder sounding bands."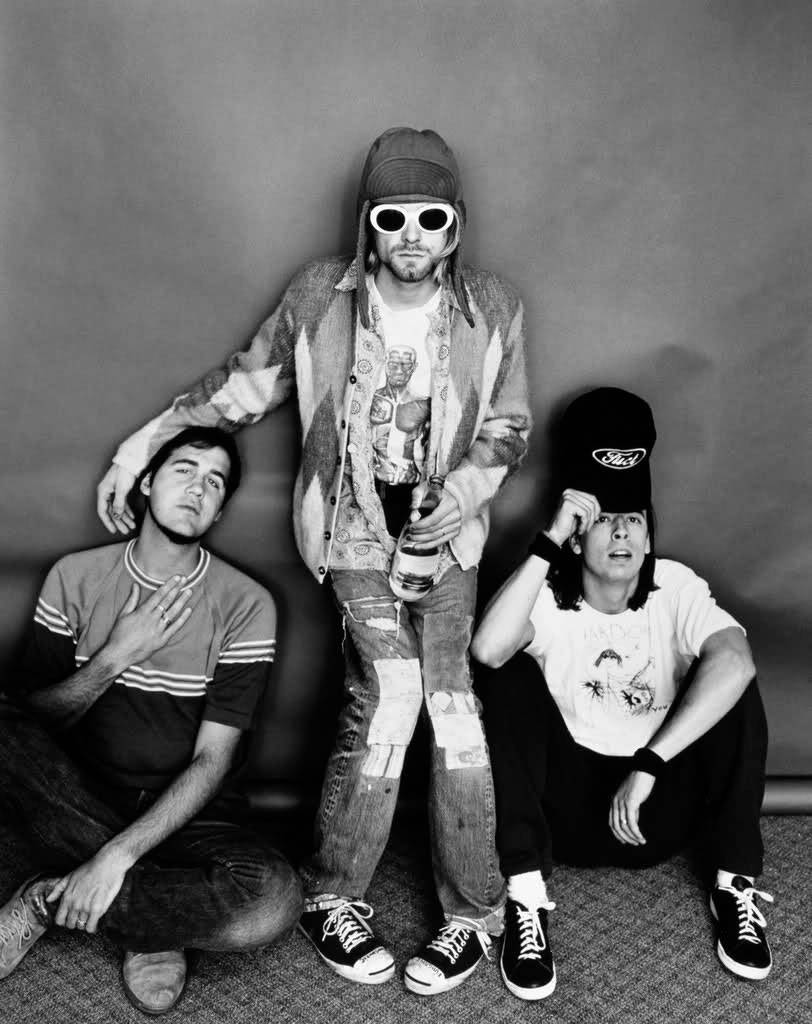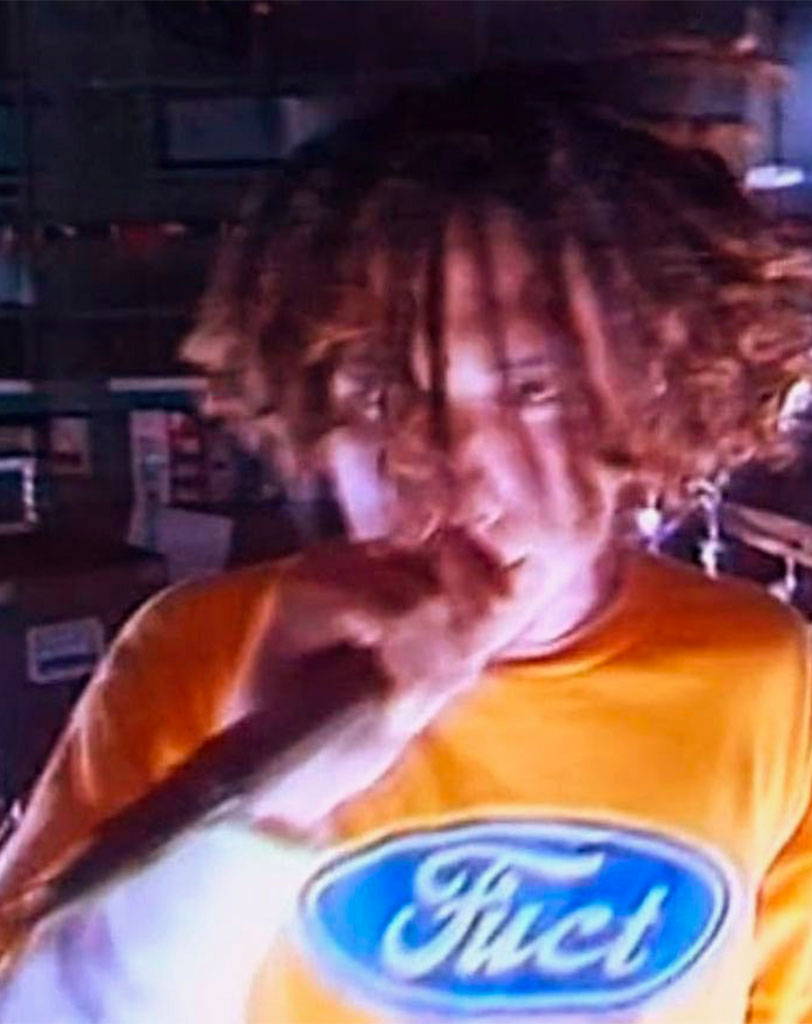 Despite being at completely different ends of the spectrum and with often polarizing audiences, bands like Slayer and Motörhead would find an unexpected mutual ground with the forerunners of nu-metal at Ozzfest. Founded in 1996 as a one day festival-cum-mini tour held in three different cities, the event quickly became the ground zero for freaks and weirdos onstage and off."Ozzfest was incredible," Dez Fafara said toLoudersound. "It was the first time the United States had ever seen anything like it. 'Whaddya mean we can go and see 30 bands?' Those kids that are heavily into music, who go to school dressed like the bands they were into and probably got shit for it, they were the ones coming to see us. They wanted to feel like they had something of their own. To feel like they belonged to something more powerful than themselves."

With an audience as diverse as its line-up, Ozzfest brought together the full breadth of alternative fans. That included nu-metal's moody counterparts emo and the annoyingly antisocial goth teens in oversized Marilyn Manson shirts and Tripp NYC pants. This unification of kindred spirits is perhaps best illustrated in Rebecca Lewis's photographs from the 2001 edition of Ozzfest at Milton Keynes Bowl, UK. Her pictures, now represented by theMuseum of Youth Culture, capture an aura of teen angst at its purest with mobs of kids wearing everything from baggy-ass jeans, studded belts, DC hoodies and three-foot wallet chains. These throwback images offer a glimpse into a time where smartphones didn't exist and the internet was only just on its cusp. Rather than being preoccupied with selfies and social media like you see at so many festivals today, Lewis' images depict what it meant to be wild and free from the constant intrusion of cell phone - even if that meant lots of aimless wandering and shouting trying to find your friends after you lost them in the segue from Soulfly to Slipknot.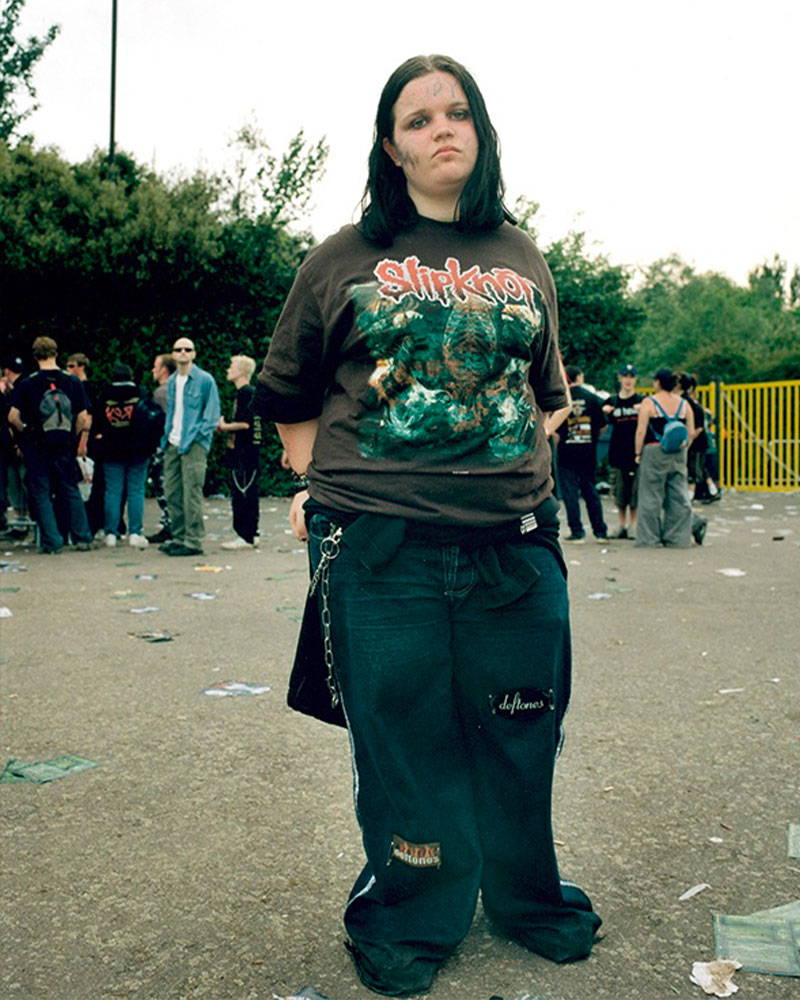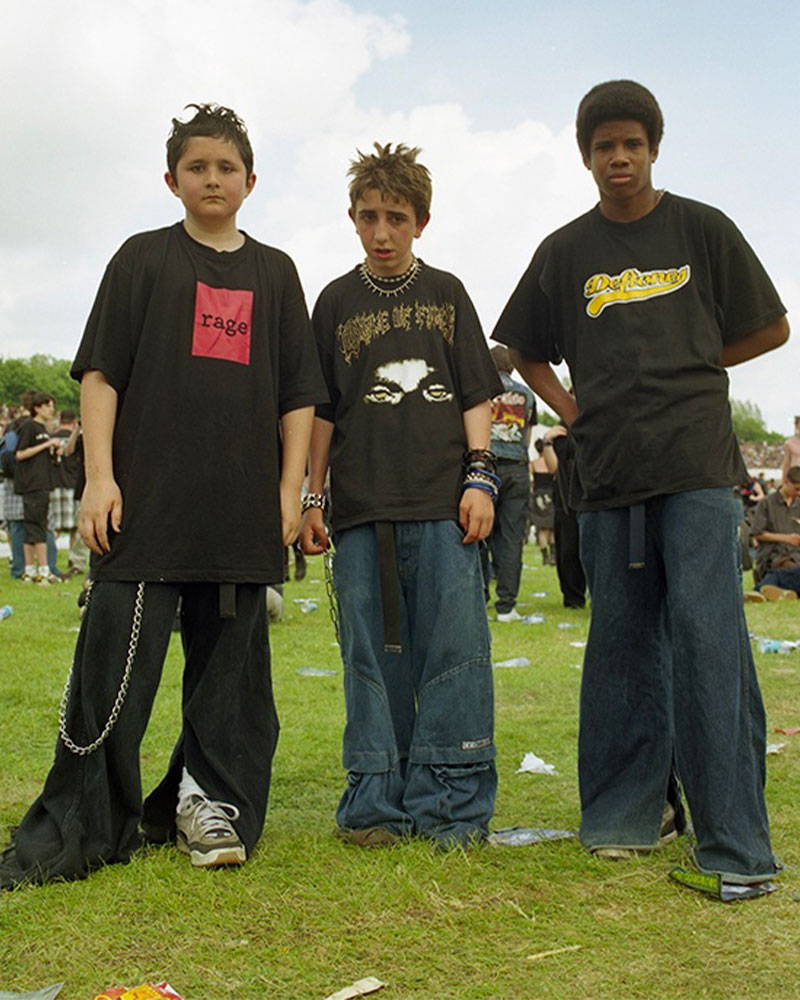 While nu-metal supposedly died in 2003, it never really went away. Today, the echoes of it can be heard in a new generation of path-forgers like Cane Hill, Bring Me The Horizon, Parkway Drive and Architects. On top of that OG's like Mike Shinoda have declared thatnu metal is back! Papa Roach rereleased Last Resort for the TikTok generation, Mudvayne have reunited and System Of A Down are touring stadiums with Korn.

But it's not just within the hard rock scene that the in-your-face sub-genre continues to inspire. Over the past few years, a new generation of young artists have found unlikely inspiration in nu-metal. Earlier this year, hyper-pop superstars 100 Gecs recently remixed Linkin Park's mega hit "One Step Closer" for Hybrid Theory​'s 20th anniversary. Rico Nasty, meanwhile, who blends punk and rap — and is known for the hyper-pop hit "IPHONE" — takes a lot of cues from nu-metal in her work. Trippie Redd even went as far as getting OG legend Chino Moreno of the Deftones to feature on a song from his rock record, 'Neon Shark vs. Pegasus'. "Basically, one of my favorite bands is Deftones, and they made an album called [White] Pony, so I like the fact that they used just, you know, some type of animal to symbolize what they felt on the album," Trippie told Shirley Ju.

Trippie Redd isn't however the only rapper to lean on nu-metal style as a way to compliment his rockstar image. Philly rapper Lil Uzi Vert has repeatedly referred to himself as a rockstar in interviews, he's gushed abouttaking inspiration from the shock rocker Marilyn Manson, and has even tagged tracks like"Stole Your Luv," as "alternative rock." Much of his style borrows from alt.rock and nu-metal sub-genres with brightly colored dreads, facial piercings, and baggy clothes - remember thoseTripp NYC pants he wore to the Grammy's in 2018.Beyond baggy pants, Luecke cites metal graphics and old band tees as another way rappers are tapping back into nu-metal. "T-shirts have been popular in hip-hop going back to Juicy J in the 2000s, and then more recently with Kanye's Yeezus merch."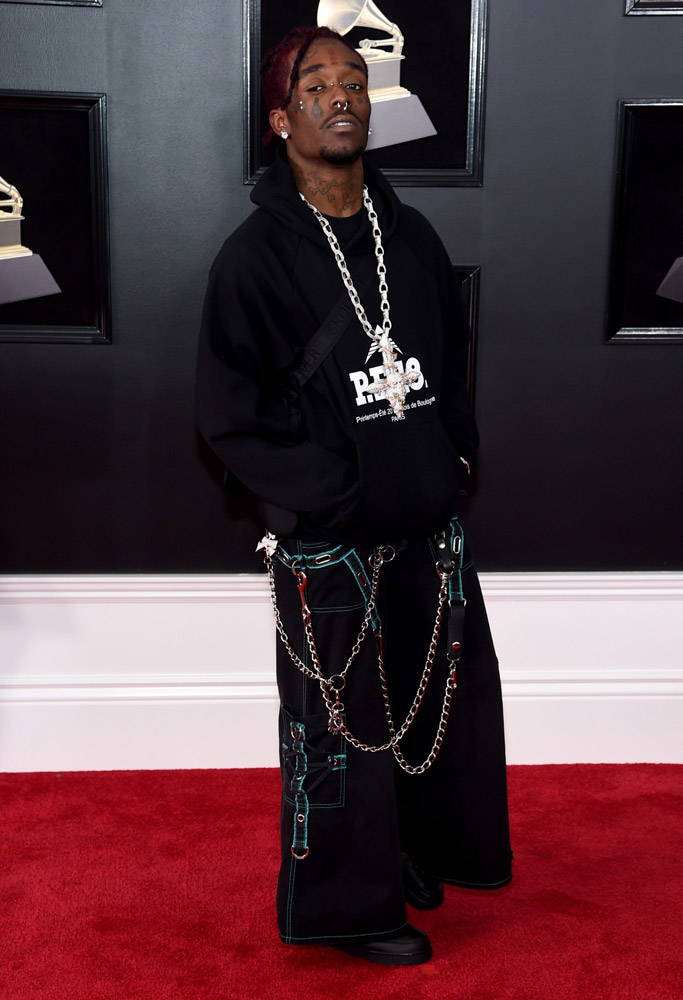 It's these types of tees that recently became an internet sensation thanks to an Instagram account dedicated toAJ Soprano's extensive nu-metal T-shirt collection. Much like the enduring style of his mob boss father, AJ's nu-metal wardrobe of Slipknot tees and Marilyn Manson long-sleeves has become hot fashion property. Original band tees like his, which were once the uniform of dedicated fans, are now becoming a grail for nostalgic hungry Gen-Z audiences as part of the 2000s fashion revival trend.

While this new generation of youth might not share the same tribal tattoo markings and stretched earlobes as the now thirty-somethings who lived through nu-metal the first time, their renewed interest in the genre and its aesthetics is certainly helping shake off the stigma that has surrounded it for so many years. Going back to nu-metal now is exciting; the idea of teens cherry picking elements of what made nu-metal so huge and popular and combining them with newer streetwear styling cues feels refreshing.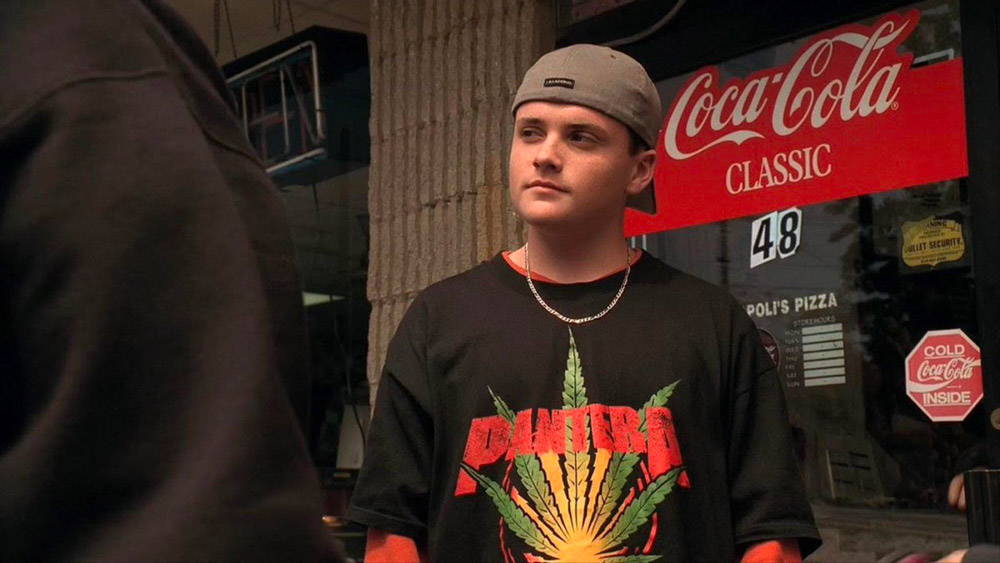 But on the other hand, you could argue that today's youth culture has been so watered down and homogenized that it lacks the luster and real tribe mentality that came with nu-metal. You could argue that the "greebos" of nu-metal are part of a British tradition that peaked with mods and rockers. Being kitted out in an oversized Korn hoodie or attending festivals like Ozzfest gave teens a real feeling of belonging. When you're awkwardly navigating adolescence, struggling to fit in at school and with train-track braces glued to your teeth, and suddenly there's a sort of music that gives you a sense of identity, that means something.

Click here to tour our dedicated nu-metal shopping page.
To receive updates on our latest editorials and documentaries, be sure to follow @oneblockdownon Instagram and subscribe to our newsletter below for more.