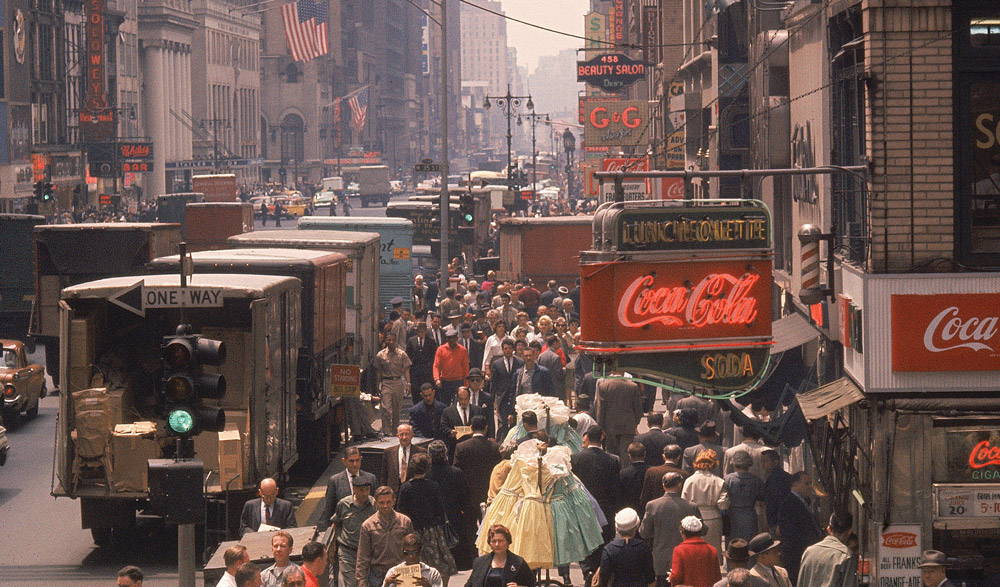 Exploring the Nepenthes Universe

Along its mission to engage the many great talents from its global network, One Block Down is proud to announce its latest partnership with magazine Sabukaru. Documenting the figures, movements and products that have shaped contemporary stylistic discourse, the collaboration looks to shine new light on some of culture's most untold stories.
If there exists any particular subculture in the world, best to believe that Japan has got its twist to it. From video games, automobiles, cinema, to music, Japan has played a role in shaping global communities we all know, love, and are a part of today. It comes to no surprise that Japan also had its fair share of shaping sub-cultures within fashion. The nation has become a melting pot of different styles, from traditional workwear to streetwear, tech-wear, punk, cosplay, and all things in between. If you ever have the chance to visit the Land of the Rising Sun, just walk around Harajuku and you can see a crowd of the most fashion-forward individuals you've ever seen, each with their distinct style.
One style in particular which has garnered a steady following is "Americana" - a look consisting of a button-up shirt, work-wear trousers, suit-like blazer, sneakers, and the occasional head-gear. A style that is seen as mundane in the West is actually cherished nationwide. How this particular look dominated the streets of Japan can be traced back to WW2 during the settlement of America when Japanese soldiers had their first interaction with the style. Birthing a new wave of style dubbed "Japanese New Americana", many local brands have had their take on the look. One brand in particular that best demonstrates this is none other than Nepenthes. Famously known for their sub-brand, Needles, the butterfly label from Tokyo, the Nepenthes universe contains several more sub-brands that encompass a wide range of subcultures and styles.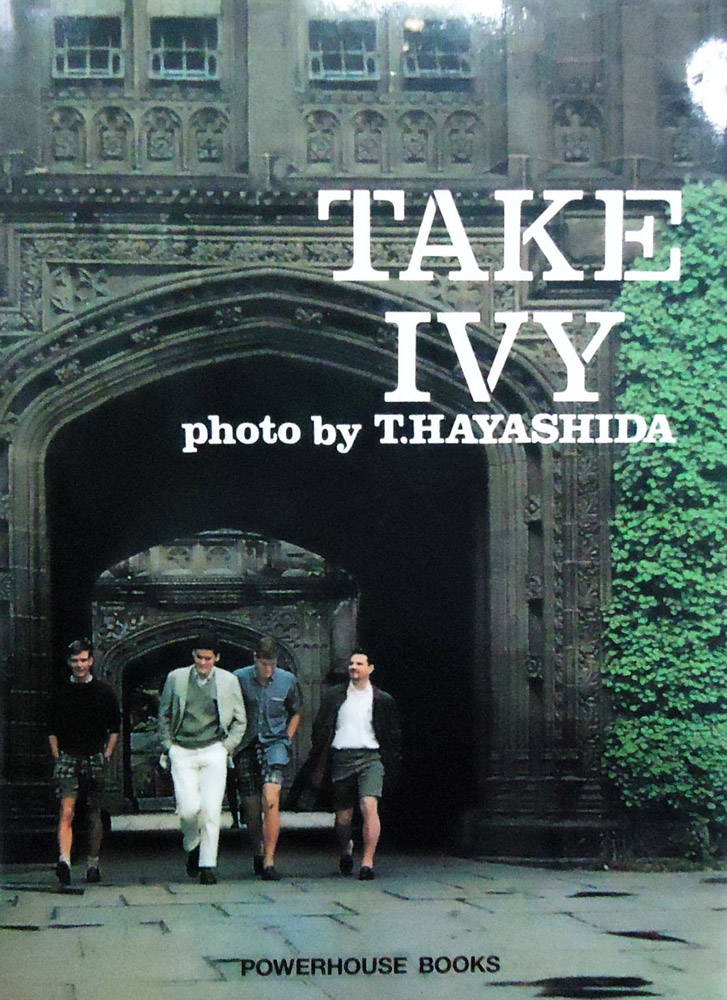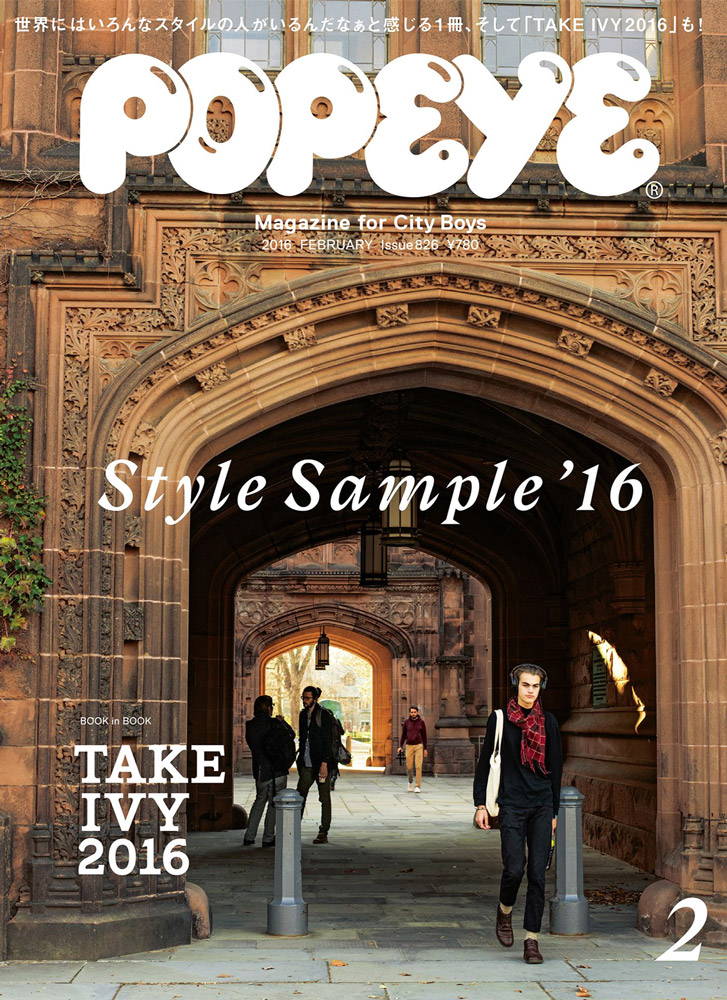 To dissect and fully comprehend the scope of the entire Nepenthes universe, we need to start by looking back to the early days of its founder, Keizo Shimizu.
Born in Kofu City of Yamanashi Prefecture, in 1958, Shimizu was brought up by his father who ran two movie theaters, and his mother who had a love for sewing. His dad went to Tokyo quite often and would order bespoke suits from Isetan while his mom made clothes by herself. Naturally, the young Shimizu took an interest in fashion.But it wasn't until he was 13 that Shimizu tried to actively pursue it.
One day in 1971, he stumbled upon a copy of a Men's Club magazine issue on his brother's desk that featured pictures of the Ivy League students. Ever since then, he was fully committed to exploring the Ivy league style.
During his youth, the "cool kids" wore VAN, which was heavily endorsed by "Men's club magazine." But a 1975 issue of "Made in U.S.A" truly changed Shimizu's perception of cool and stylish. Along with LEVI'S 501 jeans on the cover, there were over 3,000 U.S. made products in the book including garments, work boots, sporting equipment, instruments, and furnitures which was quite foreign to the Japanese eye.Shimizu in high school got more and more obsessed with fashion, leading him to turn down a scholarship that would've led him to pursue baseball.
Shimizu would go to Harajuku, Shibuya, Ame-Yoko or Yokosuka to hunt for clothes made by American labels. Ame-Yoko is a busy street market filled with plenty of secondhand/ vintage shops while Yokosuka is home to the US Naval Base where Shimizu could interact with all-things America. During one of his trips to Harajuku, a button-down shirt that a shop staff wore grabbed his eyes. After he asked where he got the shirt from which was BROOKS BROTHERS, he instantly mail-ordered one blue-oxford shirt for himself. As importing clothes back then wasn't affordable for the average high school boy, Shimizu would often save his lunch money and earned extra money on the side by helping his relatives pick grapes.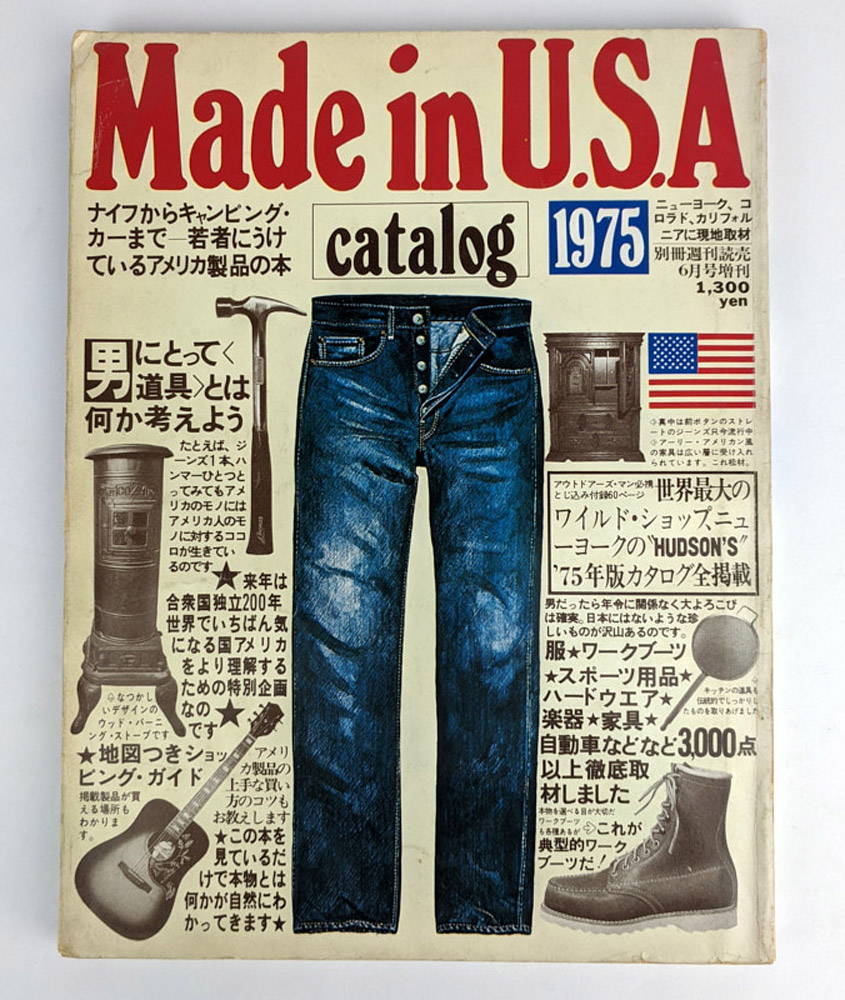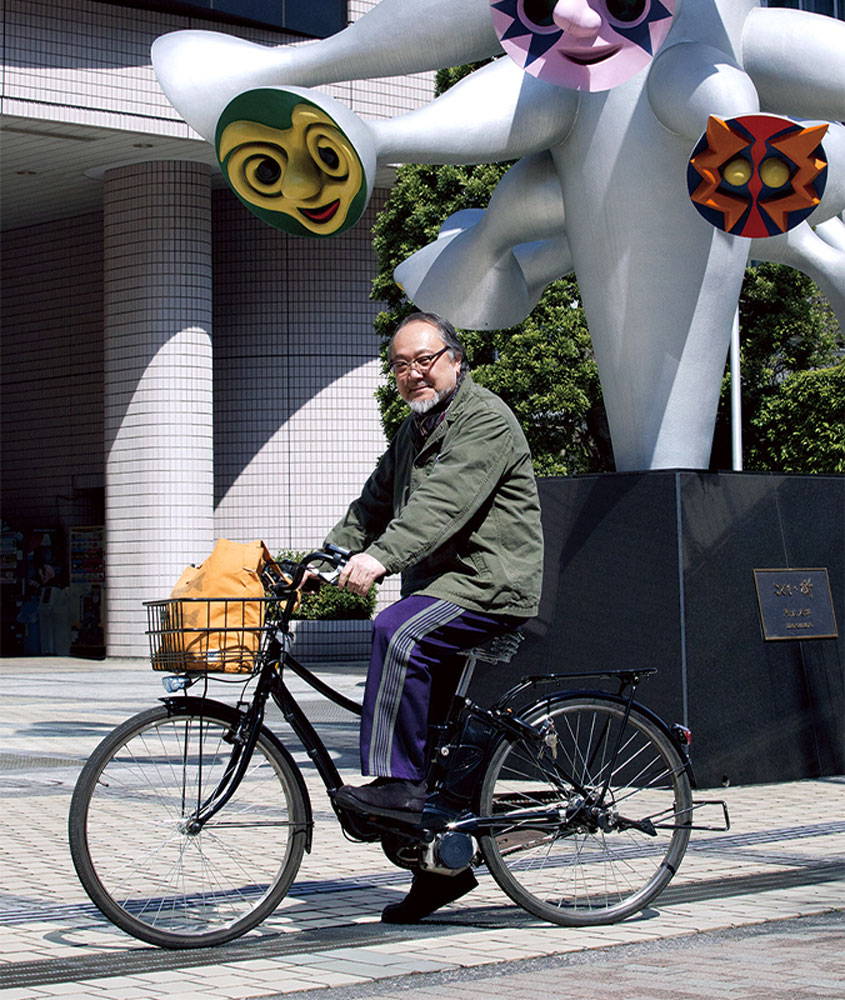 This was a memorable moment for Shimizu as it was his first time importing American apparel and his enthusiasm grew even more. During that time, Shimizu always mixed and matched rough American styles such as outdoor clothing or workwear, with contemporary Japanese aesthetics.
After graduating from high school, Shimizu shortly worked for his favorite brand, VAN, the catalyst and pioneer of "Japanese Ivy League style", and later enrolled in the prestigious Bunka Fashion College. There, he studied the general course for two years and then enrolled in the industrial technology course for one year to learn about production processes.Soon after graduating from university, Shimizu worked for clothing company Union Square, whose parent company was a wholesale dealer of imported shoes. It was a gold mine for him as there were tons of pairs made by his favorite shoemakers such as ADEN, COLE HAAN, and RED WING.
Shimizu would also later work for Namsb, a shop that stocked casual clothing from Italian labels from the likes of CP COMPANY alongside American apparel from GITMAN BROTHERS and SMITH's.
 At that time, however, Union Square was facing a downturn in sales, in contrast to Namsb's popularity. The president of the company asked his employees whether he should sell out the property after shutting Union Square down or start a new project. Although none of the senior workers wished to pick up the ball, Shimizu did, as he always wanted a shop with the concept of "Made in U.S.A."
Thus, Shimizu's shop, 'Redwood', was born in 1982 and became a hit when the likes of Yohji Yamamoto and Tokio Kumagai, two individuals who led the fashion scene at the time, would frequent the shop. The shop put new items to the scene such as the CHAMPION's reverse weave, REEBOK shoes, and its most popular selling item, the A2 Jacket from WILLIS and GEIGER. Although its price fetched a handsome price of 108,000 yen, nearly 100 jackets sold out in just a month.Just around the same time, Redwood was joined by Daiki Suzuki.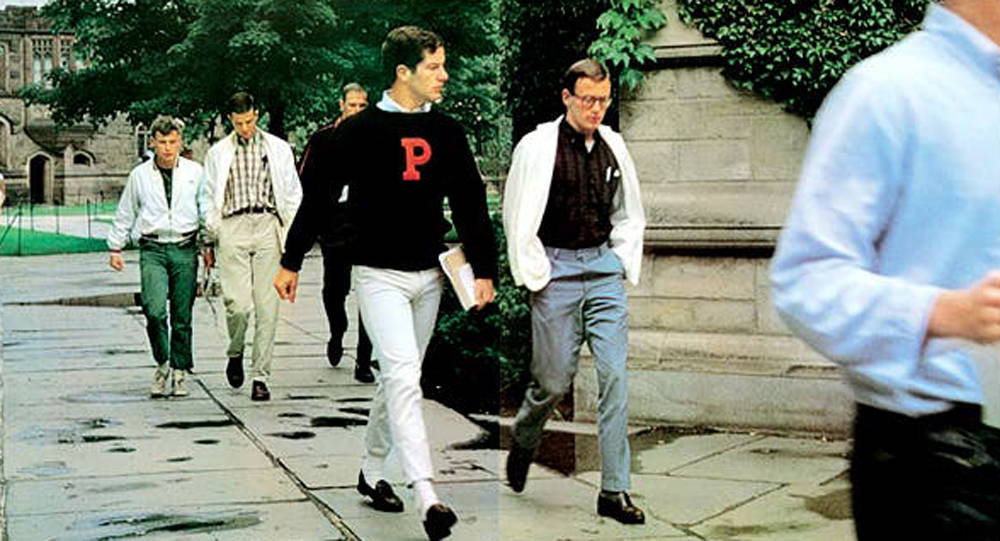 Shimizu would run Redwood by himself most of the time and he needed someone to look after the shop during his lunch breaks. This is where Daiki enters the fray. With their tastes alike, he and Shimizu would often "geek out" in all things related to fashion. It was natural for Daiki to join Redwood as the shop needed more people when it became increasingly busy at the time.
With a maturing relationship, a healthy discord arose, especially when it comes to the items in the store. For instance, the REEBOK sneakers that the two would often quarrel about. Daiki even argued such shoes were not marketable. In his disbelief, the sneakers saw great success, and the icing on the cake was when Yohji Yamamoto purchased a pair for himself. Afterward, Daiki started to believe that the sneakers were worth something. Funnily enough, Shimizu caught red faced Daiki trying a pair on his feet after coming back from one of his lunch breaks.
Five years passed and Shimizu eventually quit Nambs, became independent, and established his shop, Nepenthes in 1988. His shop was located in a residential area of Jingumae, stepping away from Aoyama, Meiji, and Omotesando. People had to go all the way just to get there, a recurring theme that would later be adapted in his other stores.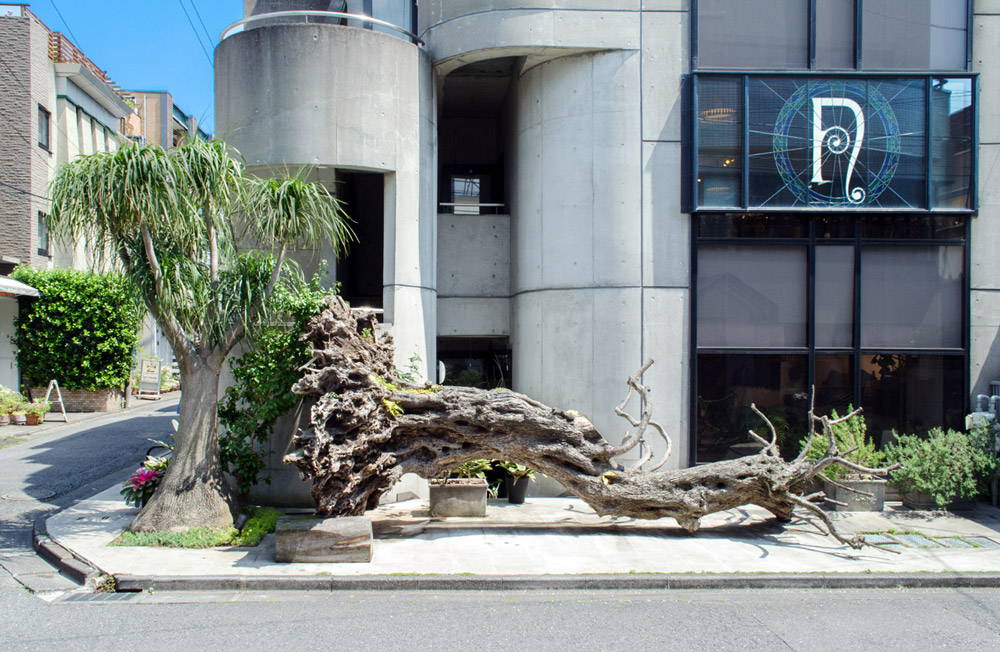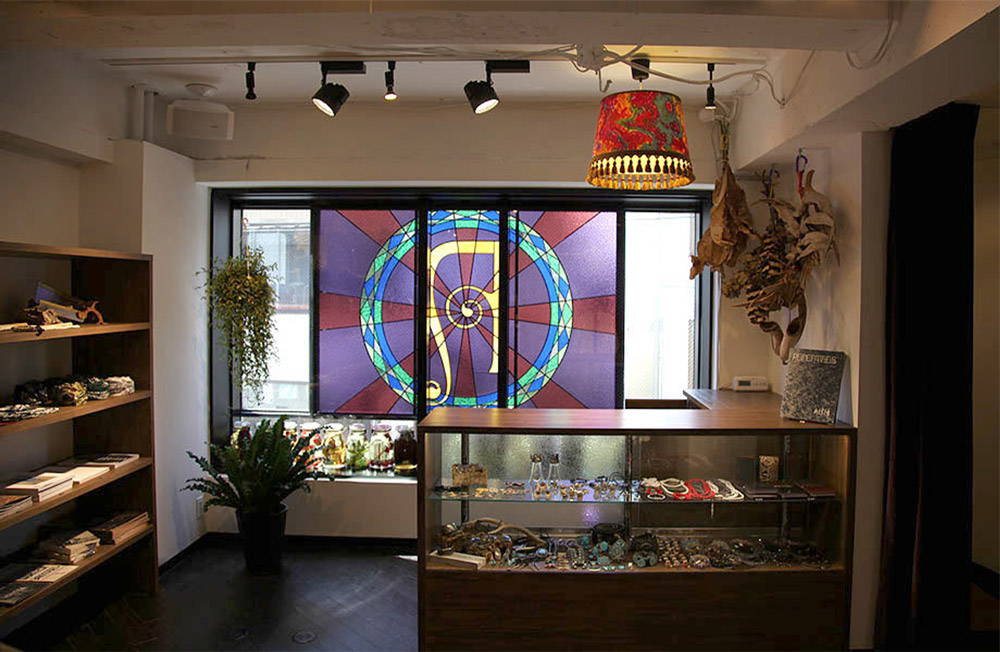 Nepenthes started its journey exclusively selling items from the US, frequently going on buying trips to source Polo Ralph Laurens and New Balances from factories in the Boston area. The store also stocked exclusive clothing items from the likes of Bloomingdales and Barneys, along with Hopi's jewelry. Though the small clothing shop full of American products showed success, Shimizu began to think he didn't want to continue buying US-only products from factories.
Daiki later joined Nepenthes and soon settled on stopping purchases from factory stores. After the decision, Nepenthes became a truly unique and conceptual store, curating a selection of tasteful collaborative products with up-and-coming brands from America as well as top artisanal Italian labels. Whenever Shimizu went on his buying trips, he would browse through the Yellow Pages to find local factories, surplus shops, and sports stores. Visiting a local shop would lead to under-the-radar products that solely function based on the needs of the environment. During one of his trips, he found the company that produces Sunforger fabric, a staple that eventually led to the creation of SOUTH2 WEST8.
However, many American labels closed their factories nationwide in the 90s and outsourced manufacturing to foreign countries such as in Asia, which made finding genuine Made-in-USA products challenging.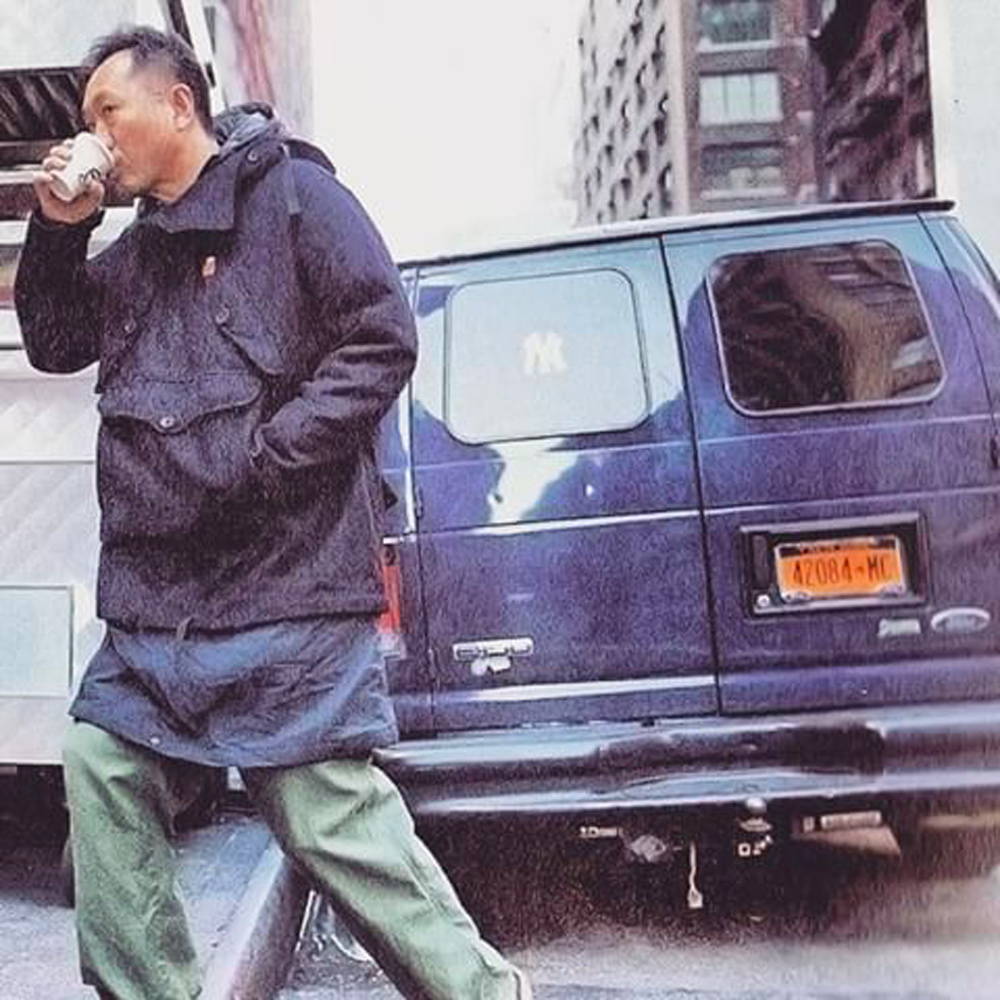 Since Shimizu and Daiki already started to make their original products in parallel with sourcing items from their buying trips, they began a full-scale process of manufacturing their items in Japan under the first sub-label, HOGGS. HOGGS was a denim-centric brand that produced selvedge denim, coverall jackets, workwear shirts, and the likes. However, HOGGS soon closed down due to a trademark dispute and this would eventually push them to create Needles. Most of the products in the first Needles collection were made in Japan, despite the two's love for American-made garments, and it ultimately became a medium for Shimizu to articulate his creative ideas.
Simultaneously, Daiki established ENGINEERED GARMENTS around the same time, aiming to produce genuine Made-in-USA clothes as they were hard to find.Seeing the products that Nepenthes and its sub-labels have conceptualized the fine balance between the casual and avant-garde, it succeeded in establishing a firm position in the world of fashion.As Nepenthes acted as a parent brand, various sub-brands under it touched on different subcultures, equipped with different functions based on the varying needs of the wearer.
Needles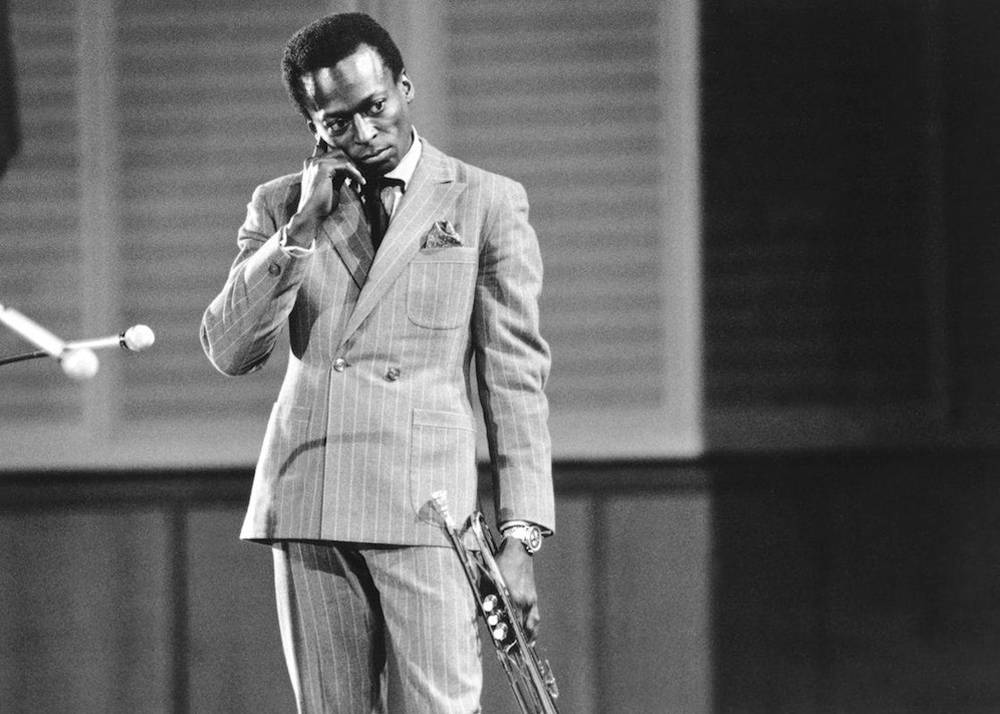 First and foremost under the Nepenthes umbrella is Needles. Founded 20 years ago, it all began when Shimizu attempted to find a loose-fitting suit jacket worn by Jazz artist, Miles Davis, in the 1960s. After struggling to find a similar one, he eventually decided to make one of his own under the sub-line, Needles. And the rest is history…
Needles embodies the spirit of Americana through the lens of Japan, often citing the military, vintage apparel, and streetwear as points of reference. An ongoing love story between American and Japanese influences, Needles effortlessly blends traditional style with a modern twist. Its line-up boasts garments of the best quality, mostly manufactured in Japan using local fabrics.
Arguably its most ground-breaking body of work was their Rebuild project, a chopped and screwed take on upcycling vintage garments bought from the States. No two pieces are the same where Needles combines seven different flannels/ shirts into one with varying lengths of strips, resulting in an innovative look of raw-and-gritty cuts.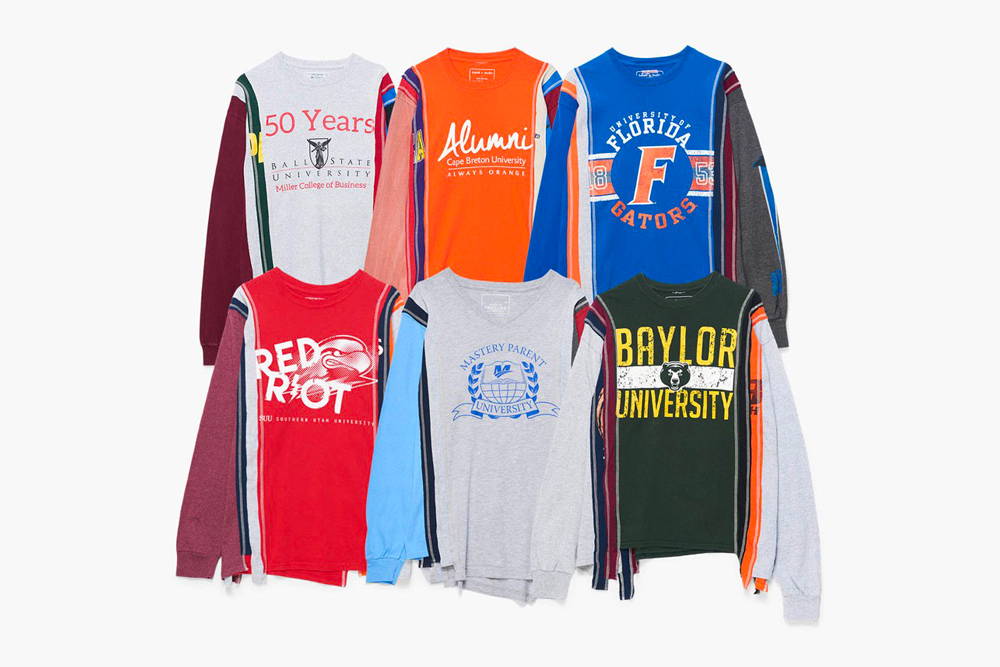 No less popular is their sportswear line which has experienced tremendous success, thanks to their signature tracksuit. Loosely fitted with straight lines on both sides and plastered with the Steve McQueen-inspired butterfly logo, their tracksuits exude equal parts luxury and casual, forming the perfect analogy for unfussy elegance.
Needles have been strutted by numerous celebrities across the globe, most notably the AWGE crew led by A$AP Rocky. It later developed into a collaboration between the two which further propelled the brand to new heights. Items would frequently fly off the shelves in major retailers. As prices were relatively cheap compared to other sub-brands, the brand served as a gateway for those who wish to journey further into the Nepenthes universe.
Unorthodox yet timeless, Needles has undoubtedly established a permanent mark in the fashion world, and ultimately pop culture.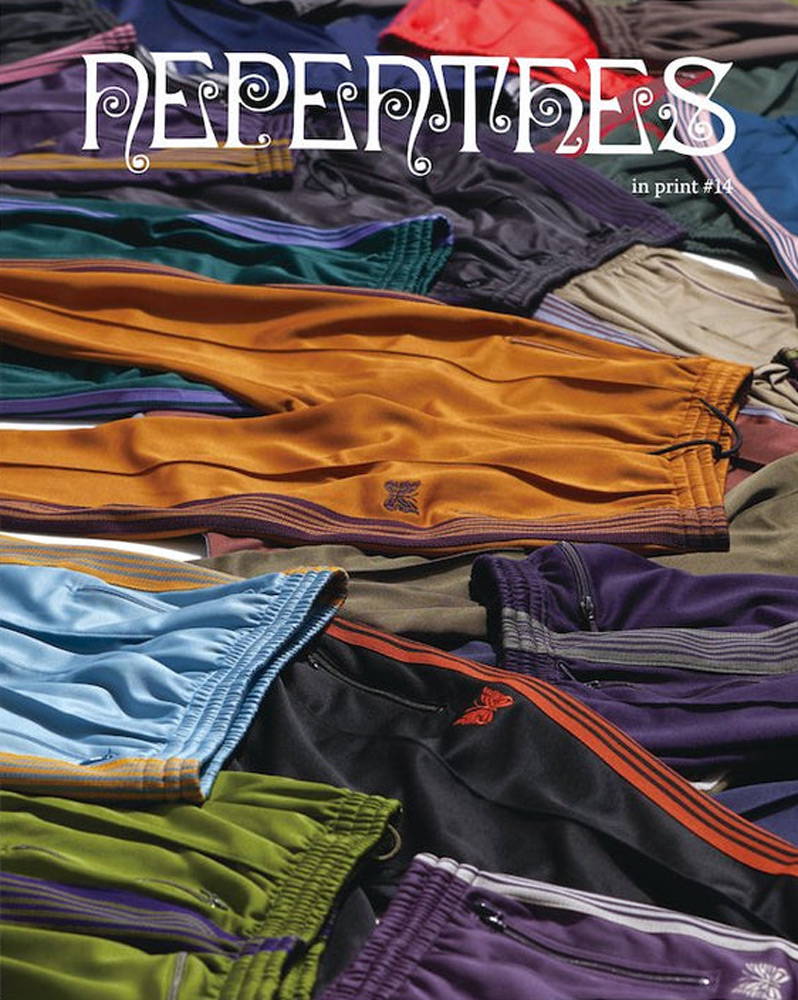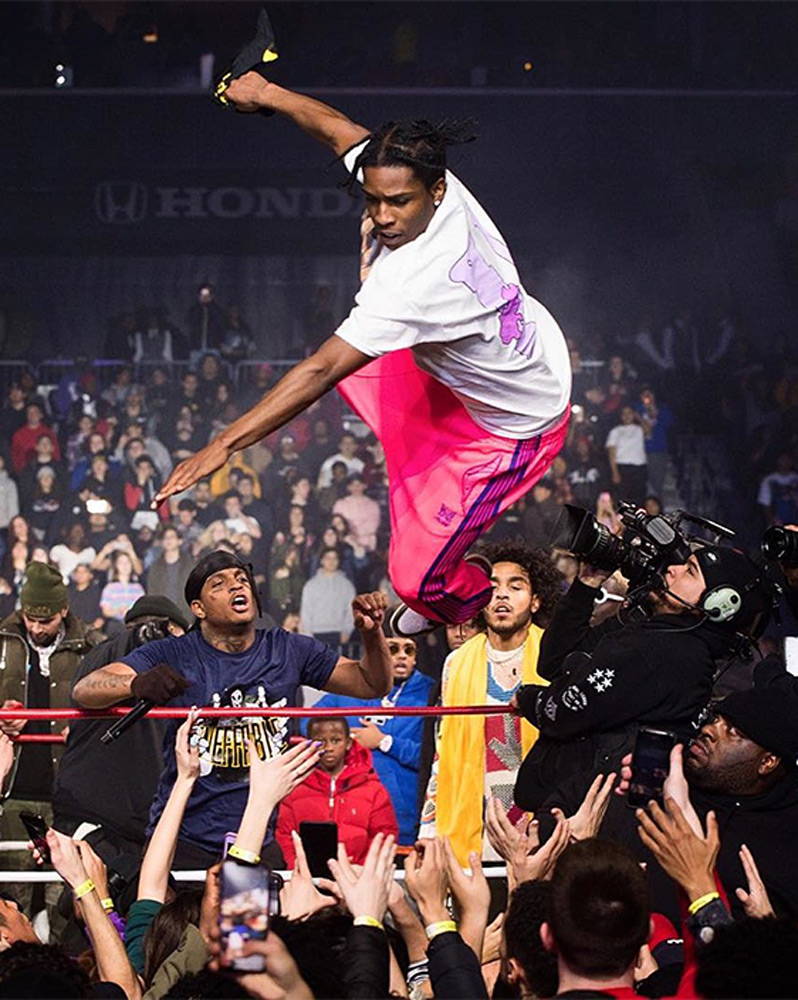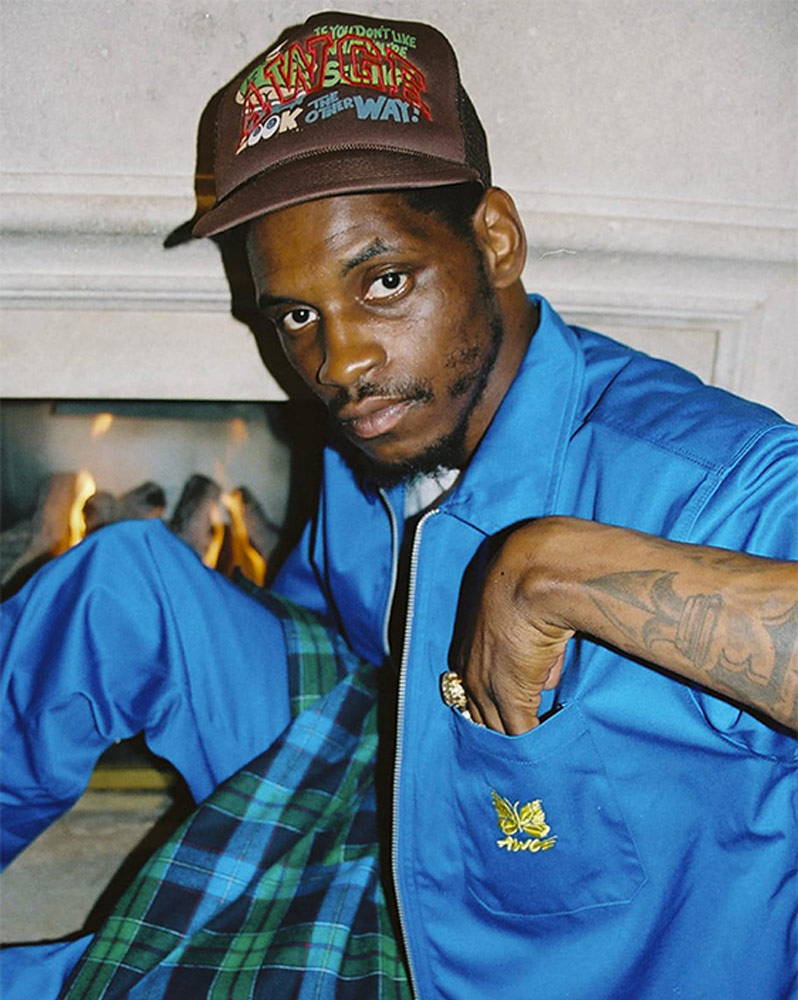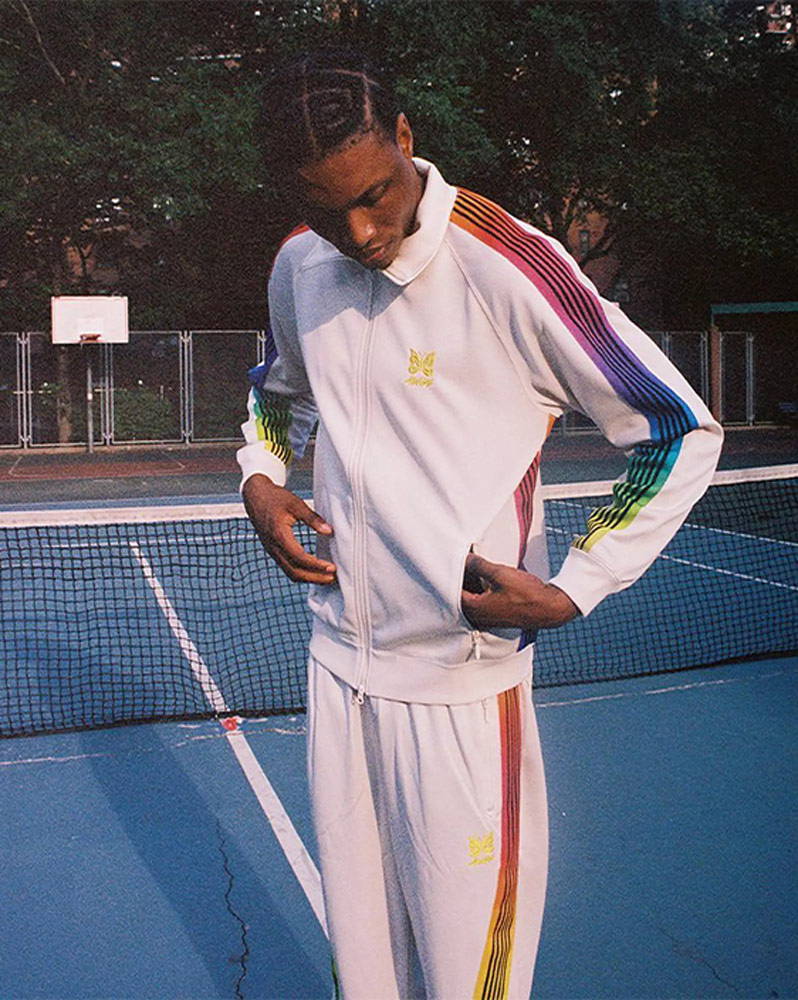 Engineered Garments
The story of Engineered Garments is the story of founder Daiki Suzuki and New York City. While it is true that EG serves under the Nepenthes umbrella, it does not function as a traditional in-house label. Around the same time Shimizu set up Nepenthes, Suzuki established EG, aiming to produce genuine Made-in-USA garments that were hard to come by at the time.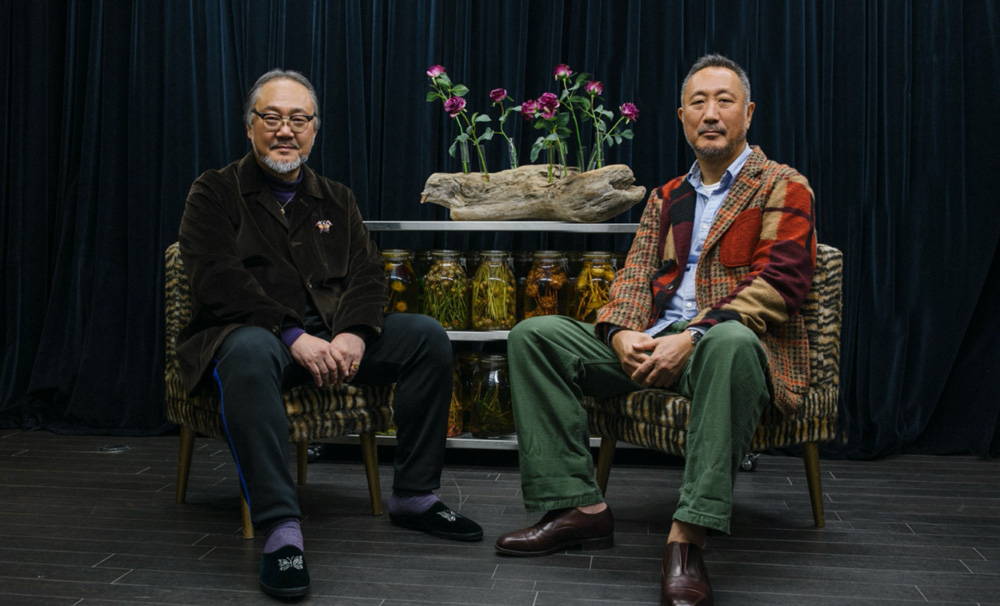 As he was a crucial part of how Nepenthes operated, Suzuki moved to San Francisco in 1994 where Nepenthes' business partners were based to run the American branch and to open a collaborative shop with the brand, 1 by 2. A few years down the line, he decided to move to New York and open up another Nepenthes store that would stock the brand's mainline as well as Needles. Nepenthes New York was also the first shop that ever showcased Engineered Garments products.
Although the Nepenthes New York venture only lasted for a few years, Suzuki continued on his hunt in searching New York-based manufacturers and EG became a fully-fledged brand in 2002 with the concept of Made-in-NYC at its core. In 2010, Shimizu and Suzuki led the second coming of Nepenthes New York by establishing a shop in a building located at the Garment District where Nepenthes had recently moved its offices to.
Suzuki loved New York as it was easier for him to manufacture there. At the time, the Garment District kept getting smaller and smaller each year but the Big City was a garment mecca filled with great factories and resources. He lived there so it was natural to manufacture there as well, just like the old days where US fashion was made in NYC.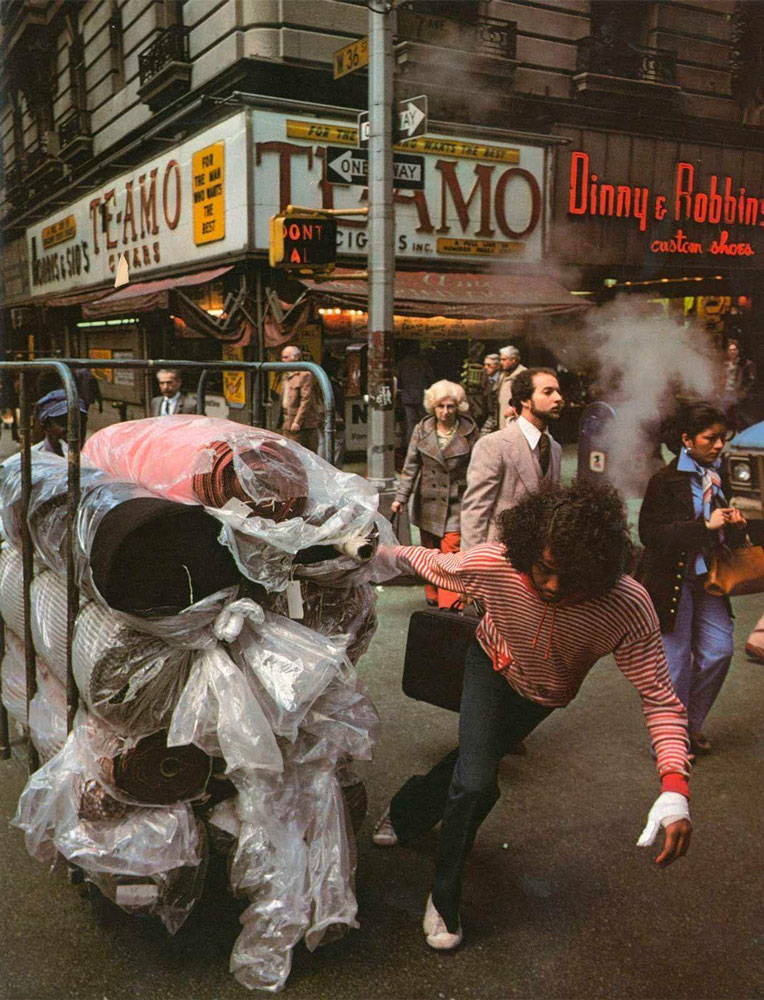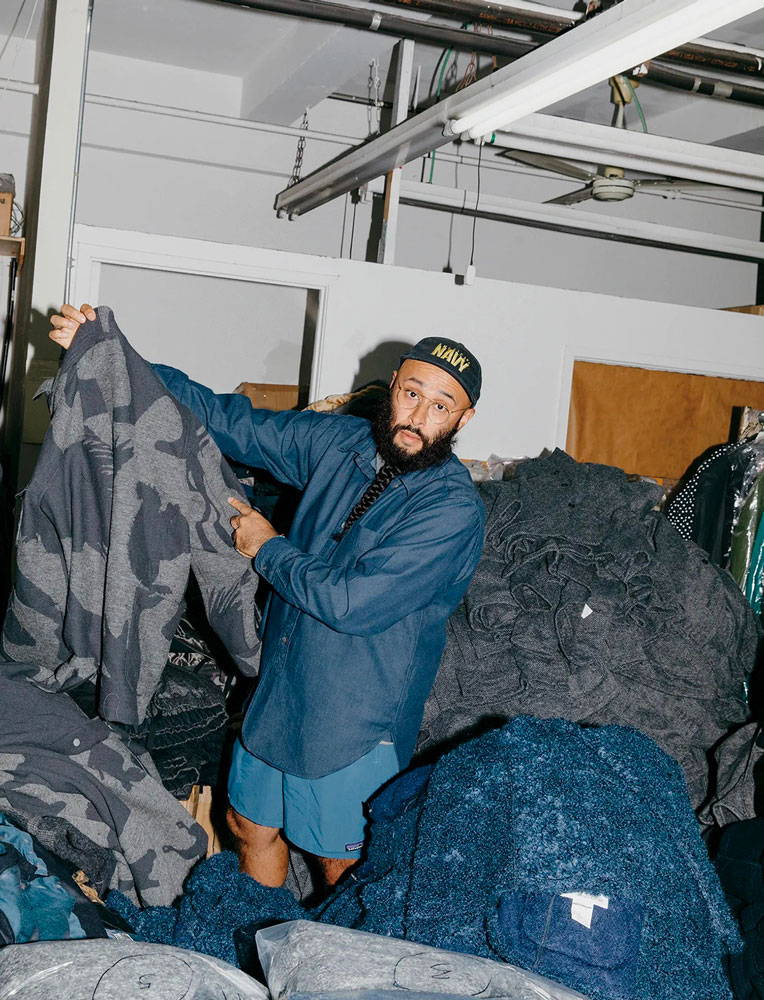 EG serves as a medium for Suzuki to freely play out his creative expressions of varying interests which are heavily inspired by his experiences of being in the Big Apple, with all of its diversity and his relationship with the historic Garment District.
Often praised for its well-rounded 'Japanese New Americana' look that they have championed in, EG is known for its fatigue and cargo pants, button-up shirts, workwear, and blazer-style jackets that come in a wide range of fabrics. Taking inspirations from utilitarian garments, modern sportswear, the aforementioned Ivy look, and all things in between, EG reimagines American fashion through unusual cuts and patterns that never get old every season. In addition to its mainline, EG has conceived two sub-labels: EG FWK (for women) and EG Workaday, a label that produces heritage workwear-inspired staples. The result is a strong line-up of carefully crafted garments that will surely appeal to any fashion-forward individual.
At first glance, EG would seem like something from your run-of-the-mill Dickies or Carharrt. But "God is in the details" put a certain touch of artistry that elevated the basics to new heights. It's safe to say that EG is a vanguard of New-wave American fashion, sticking true to its roots of Americana which they have been doing so since its inception.
South2West8
Founded in Sapporo of Northern Japan, South2West8 initially began as a shop before becoming the label that it is today. Its unique name is taken after the address of its flagship store in Sapporo. Headed and founded in 2003 by Kaname Nagaoka, S2W8 is largely based on one of Japan's favorite pastimes, Tenkara fly fishing.
Using a selection of technical fabrics and patterns, S2W8 takes inspiration from outdoor activities and re-contextualizes them for an urban setting. Designs often incorporate camouflage patterns, tribal prints, and waterproof fabrics, specifically designed to be worn during fishing excursions. Fly-fishing elements are manifested in their multi-pocket vests, track pants, quilted jackets whilst items such as the Bird Shooting Caps and camo parkas bucket hats add more to the utilitarian look. However, S2W8's timeless silhouettes are as practical for the average city boy as it is for the outdoors lover.
Designed in Japan and manufactured in the USA, its expansive arsenal of shirts, trousers, flannels, and jackets were all made with the casual wearer in mind and are packaged in a utilitarian/ outdoor aesthetic.
In parallel to the gorp-core trend that has taken the world by storm, S2W8 has surged in popularity and eventually led to the label landing a collaboration with Supreme for its Spring 2021 collection. Featuring a colorful palette of camo patterns, the line-up consisting of jackets, vests, and shirts, is designed with functional sensibilities and technical fabrics in mind.
S2W8's distinctive approach to function meets fashion stands out amongst the pack and has cemented them a place in the realm of Nepenthes.
AÏE
Formerly design assistant to Engineered Garments' Daiki Suzuki, Kenta Miyamoto founded AIE, short for Arts in Education, quite recently in 2017. Conversations between Kenta and Suzuki led to the concept of AIE. Kenta puts a heavy emphasis on vintage research and manufacturing quality where all garments are produced in New York's Garment District.
With New York and British (sub)cultures such as skate and punk acting as the thesis of the label, AIE offers a range of bold, exciting, and vibrant line-up. Breathing new life to classic silhouettes such as the button-up shirts and trousers, patterns used by Kenta are anything but minimal, often incorporating animal prints, embroidery, and plenty of plaid in the mix. With an oversized and relaxed fit, AIE's line-up is befittingly laidback cool. Accessories such as leather duffle bags, pouches, and belts merge rugged cues with a hint of luxury.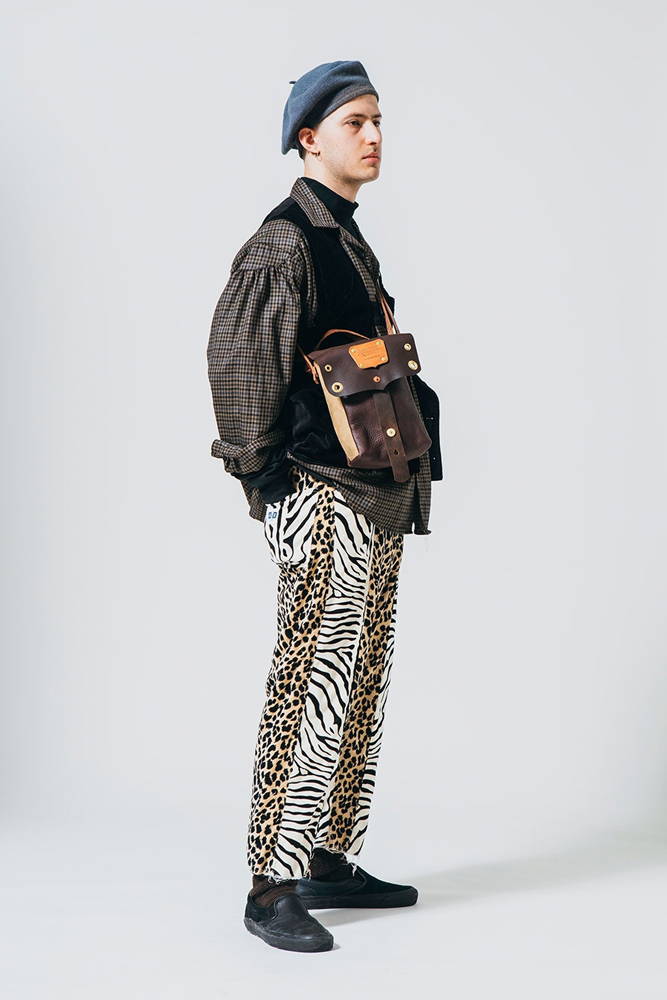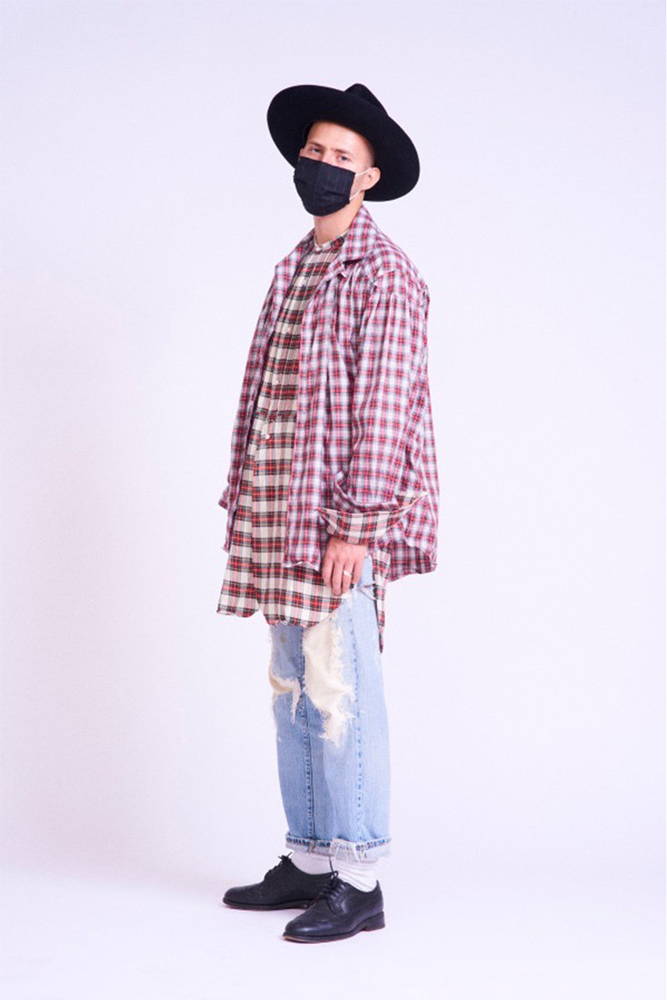 Fusing British and New York subcultures is at the heart of how the label operates. AIE's logo itself is a nod to the post-punk British band, Public Image Ltd. However, the label's stylistic cues go further beyond that, exploring diverse realms of pop culture in recent seasons. AIE's existence adds a splash of youthful energy to the Nepenthes family.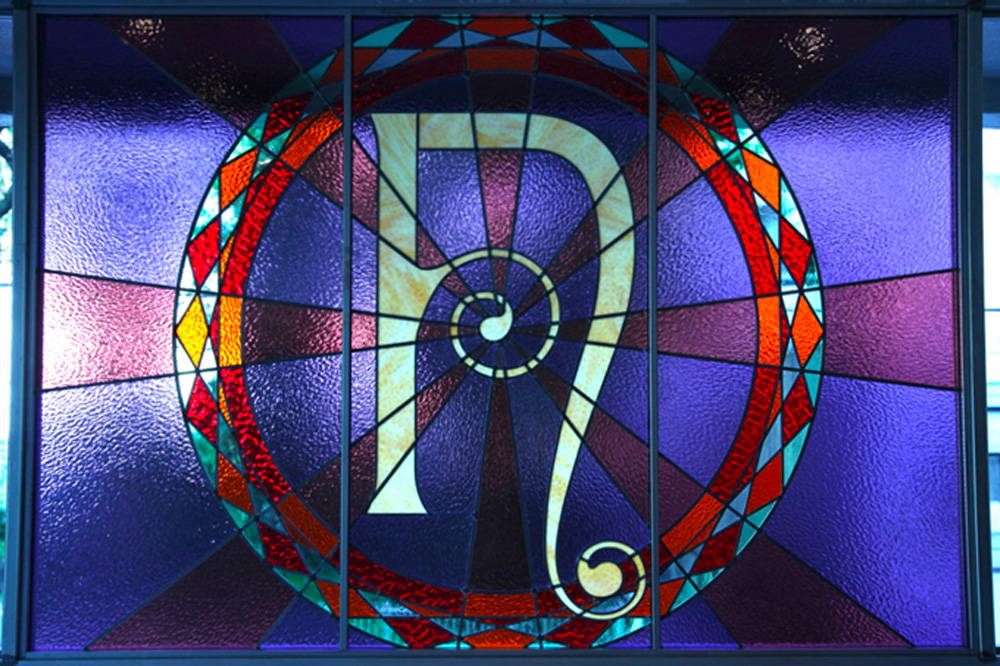 Nepenthes as a whole take a plethora of inspirations from American subcultures but with a subtle 'Japanese' twist to it. From its founder's obsession with the Ivy look, Needles' take on upcycling garments and their effortlessly steezy sportswear, EG's Daiki Suzuki love letter to New York and its historical Garment district, S2W8's reappropriation of Tenkara fly fishing for the urban wardrobe, and lastly AIE's fusion of New York and British subcultures. As you can tell, this was a pretty long list of subcultures that the Nepenthes universe stretches over. But all of these labels play a crucial role in the family and provide a place for everyone, tourist or purist, to take part. Continuing to do things that they have been doing since its beginning, the result is a global community where everyone has a seat at the table.
To receive updates on our latest editorials and documentaries, be sure to follow @oneblockdownon Instagram and subscribe to our newsletter below for more.