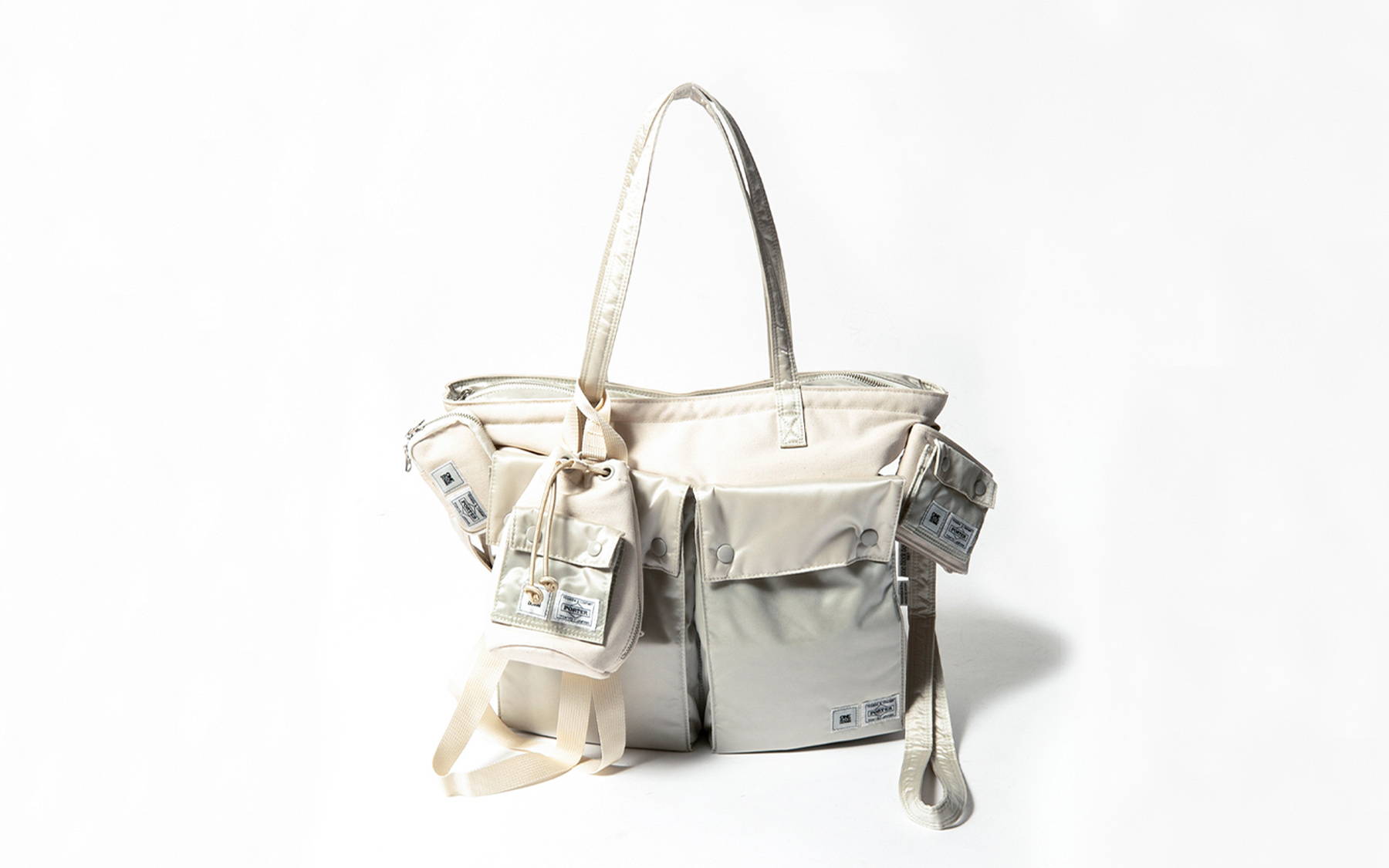 One Block Down x Porter-Yoshida & Co. "Hazy Smoky Night"

For Spring/Summer 2022, One Block Down has partnered with historic Japanese accessories brand, Porter-Yoshida & Co., to create an exclusive four-piece capsule collection.
One Block Down is home to an extensive archive of subcultural stories. It unearths and explores movements from the past and ties them to contemporary discourse, redefining what is culturally relevant today and will be for years to come.
Its collaborator, Porter-Yoshida & Co, is renowned over the world for its functional, durable accessories, the quality of which hasn't wavered since the 1960s – the decade the brand was established. The label is known for its use of resilient nylon. Inspired by the three-layer fabric used for the MA-1 flight jacket, Porter-Yoshida & Co utilizes the lightweight textile to craft its iconic 'Tanker' line.
The exclusive capsule features four unique designs that fully encompass the union of these two brands. The pieces are crafted from a combination of cream nylon and natural canvas. Today, nylon remains one of Porter-Yoshida & Co's most important materials, while canvas has been at the heart of One Block Down's operation since day one, when every customer would receive a natural canvas tote, it is as a symbol of the brand's beginnings. To finish each design, the interior is lined with army-green nylon, a nod to Porter-Yoshida & Co's military clothing inspiration.
To celebrate the union, One Block Down has created a unique multi-media campaign composed of three short films and a photography series. In each short film, One Block Down weaves a storyline with a key protagonist at its center: the 'Lobby Boy'.
The 'Lobby Boy' is an intrinsic part of Porter-Yoshida & Co's DNA, detailing the hangtags present on every one of the brand's designs. In this way, a piece of history is prevalent in each contemporary production.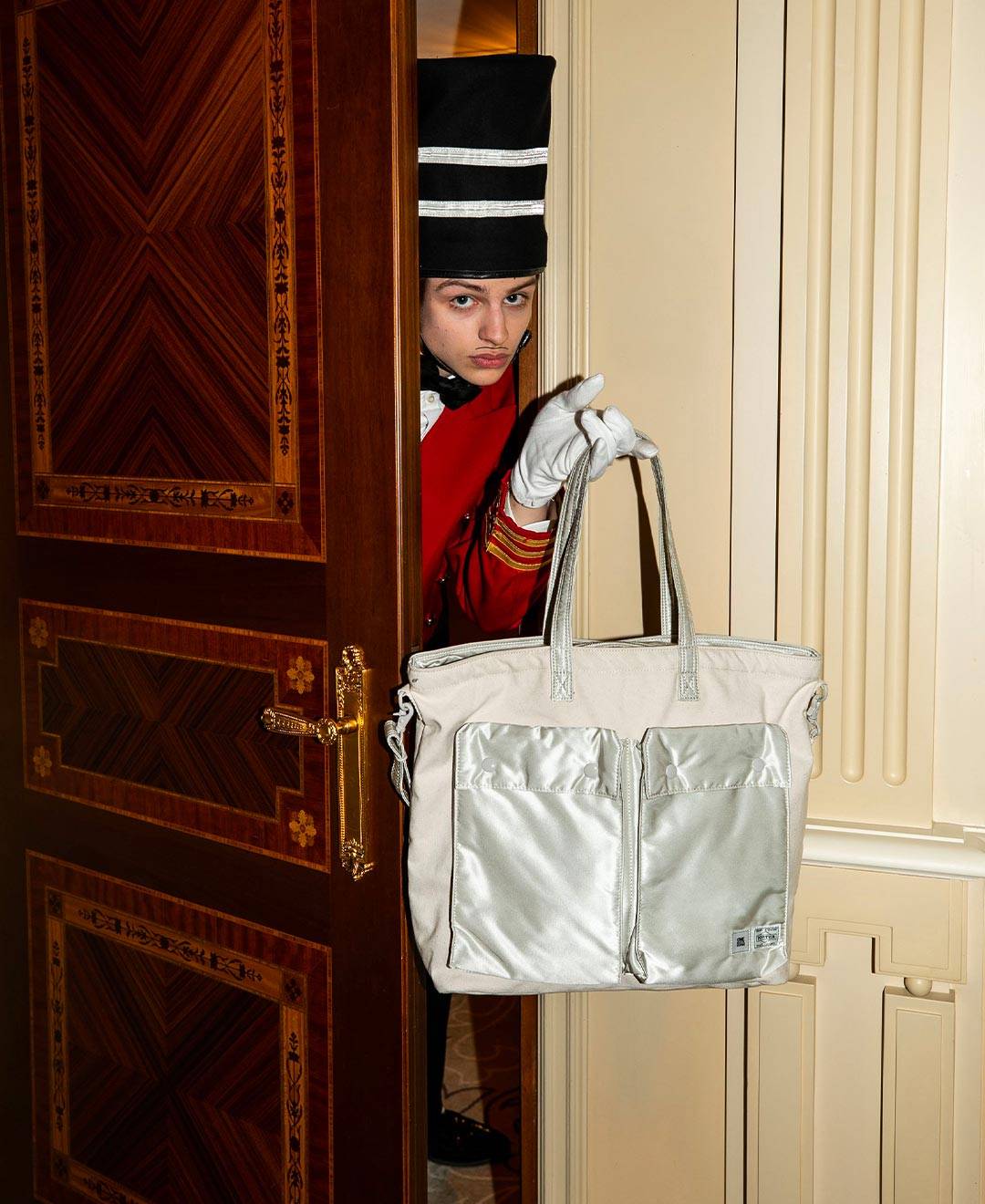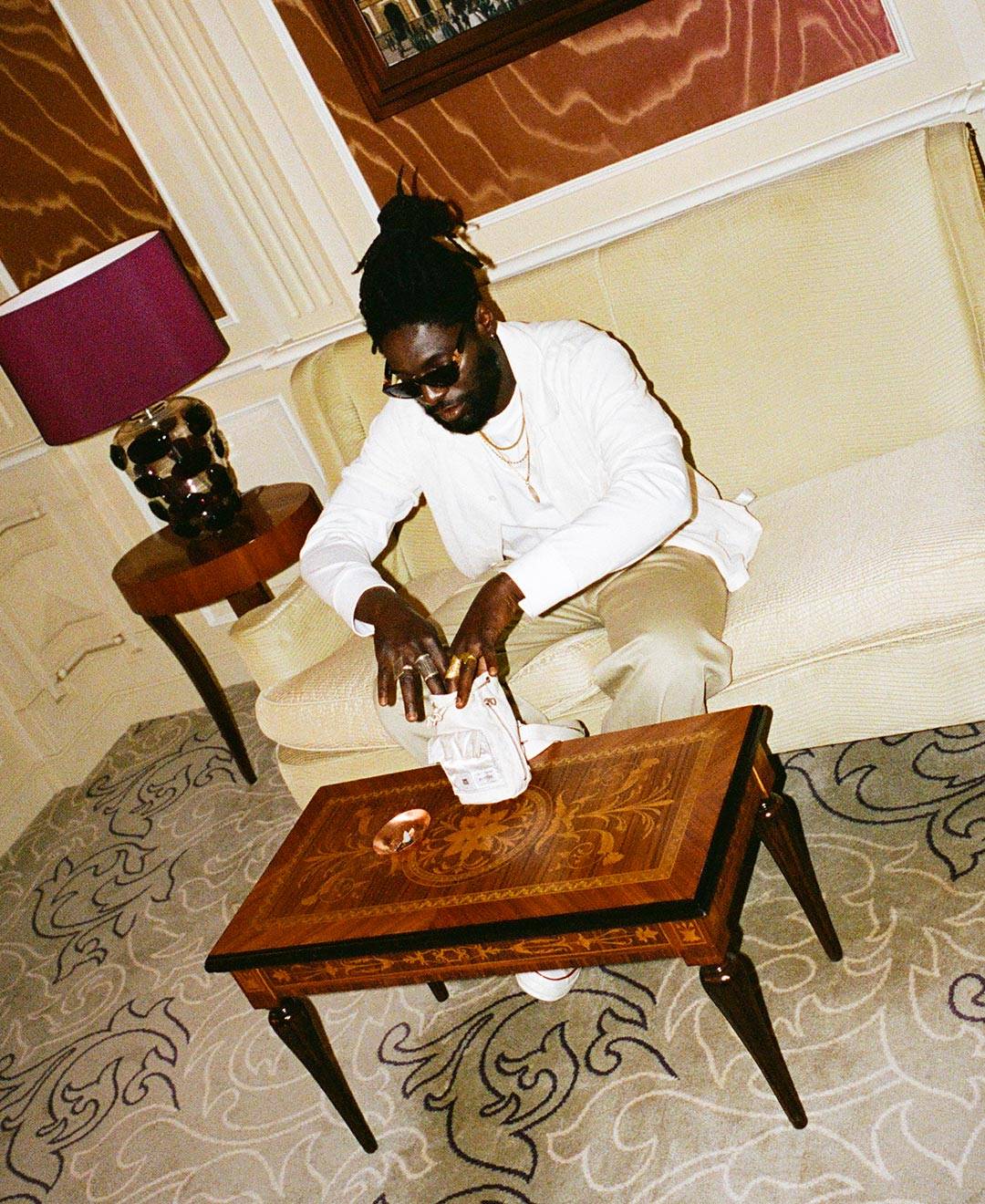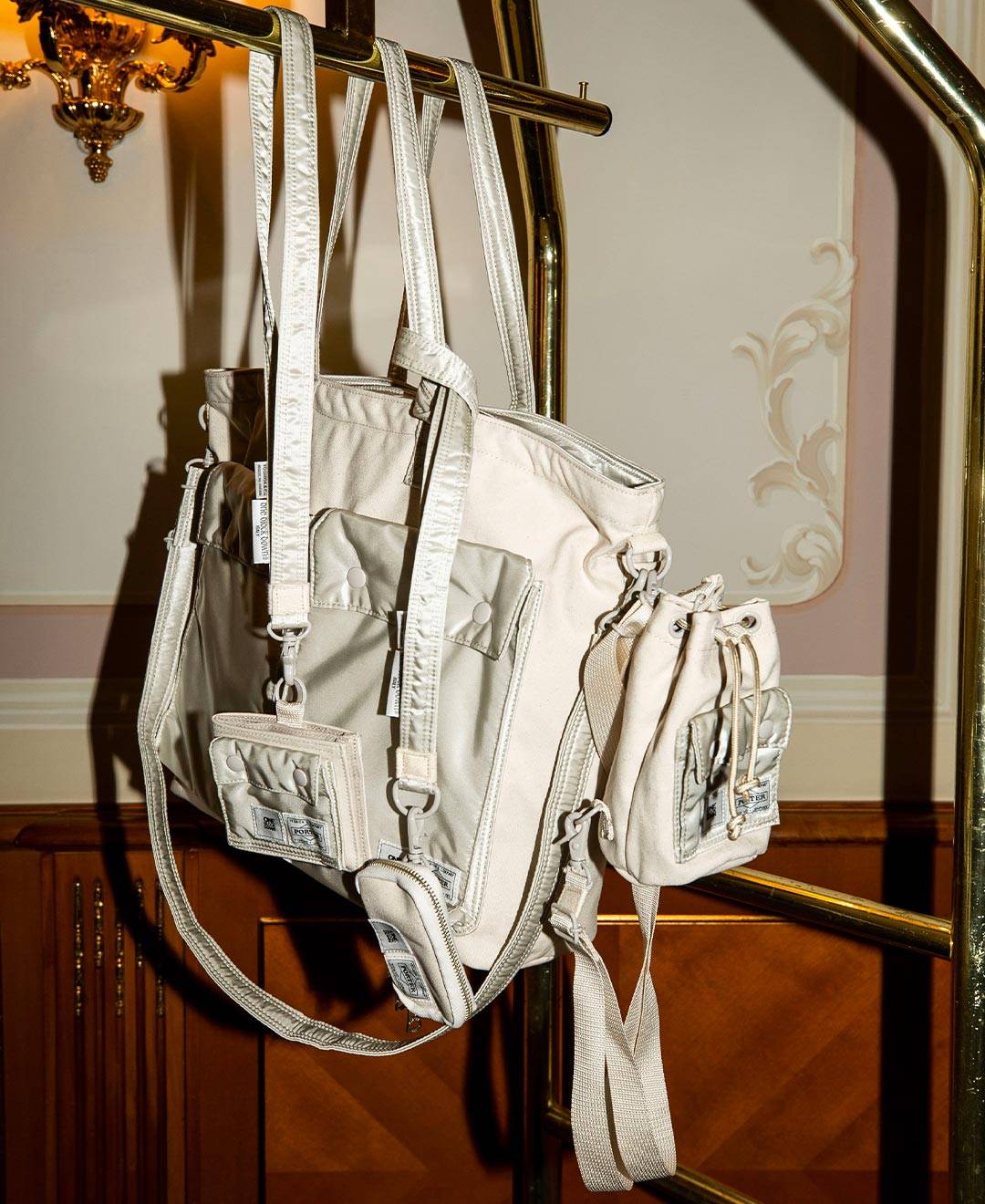 When crafting the trio of plotlines, One Block Down explored a new creative avenue – the world of cinema. It looked at iconic scenes in cinema history and referenced notable moments found in the works of Wes Anderson, Guy Ritchie, and Stanley Kubrick, along with sequences in ever-popular productions like Home Alone 2.
The medley of genres that serve as influences allowed One Block Down to extract and reimagine some of the most emblematic cinematic visuals and, in turn, underpin their importance in film history. Placed within its renditions of the seminal iconography is the leitmotif, the 'Lobby Boy'. One Block Down pieced together these different facets of inspiration when defining its own version of the individual, making him a beacon of the artistic expression found in film culture. Throughout the collection of narratives, a curious, offbeat world is brought to life, placing the characters in a setting that is at once familiar and surreal.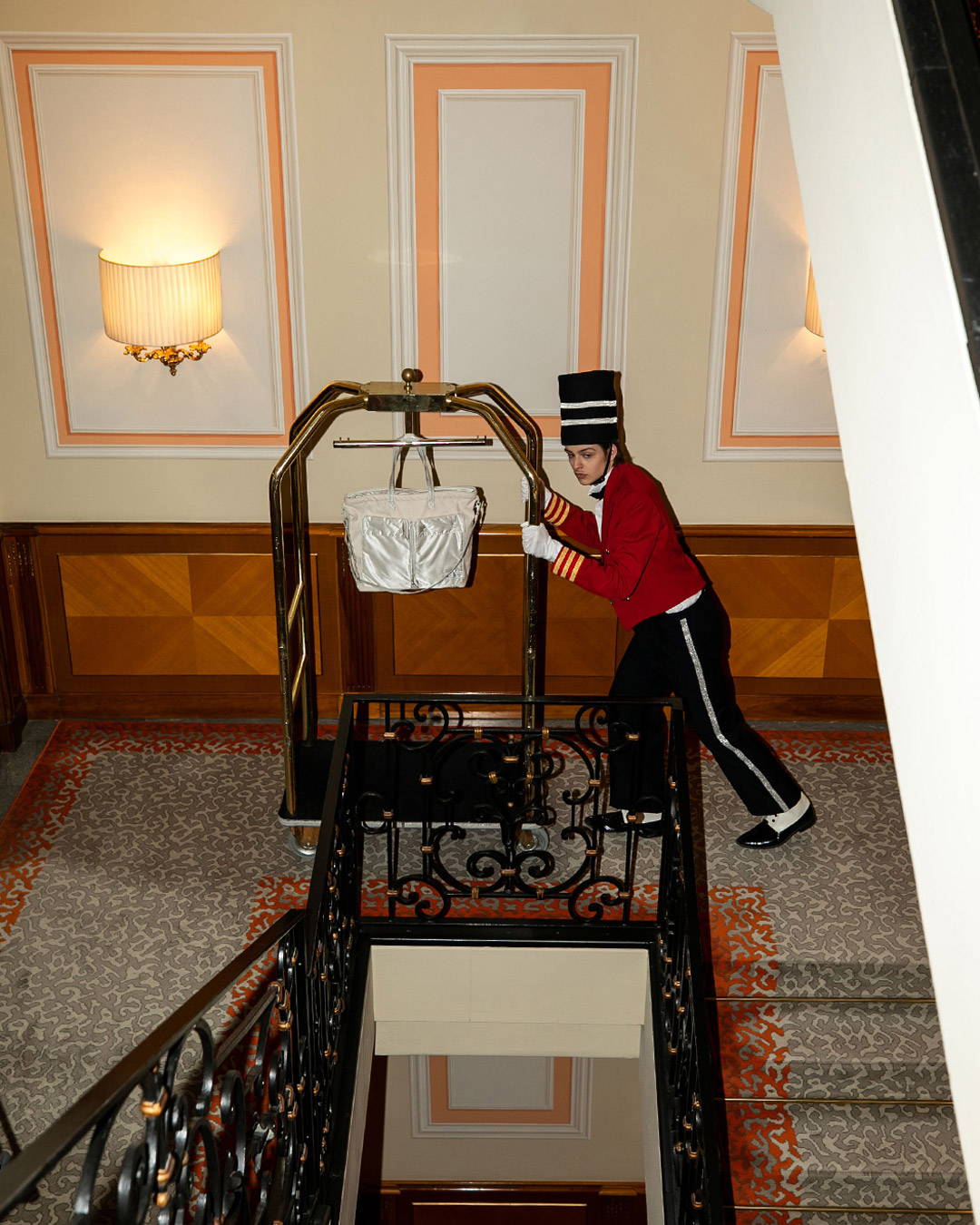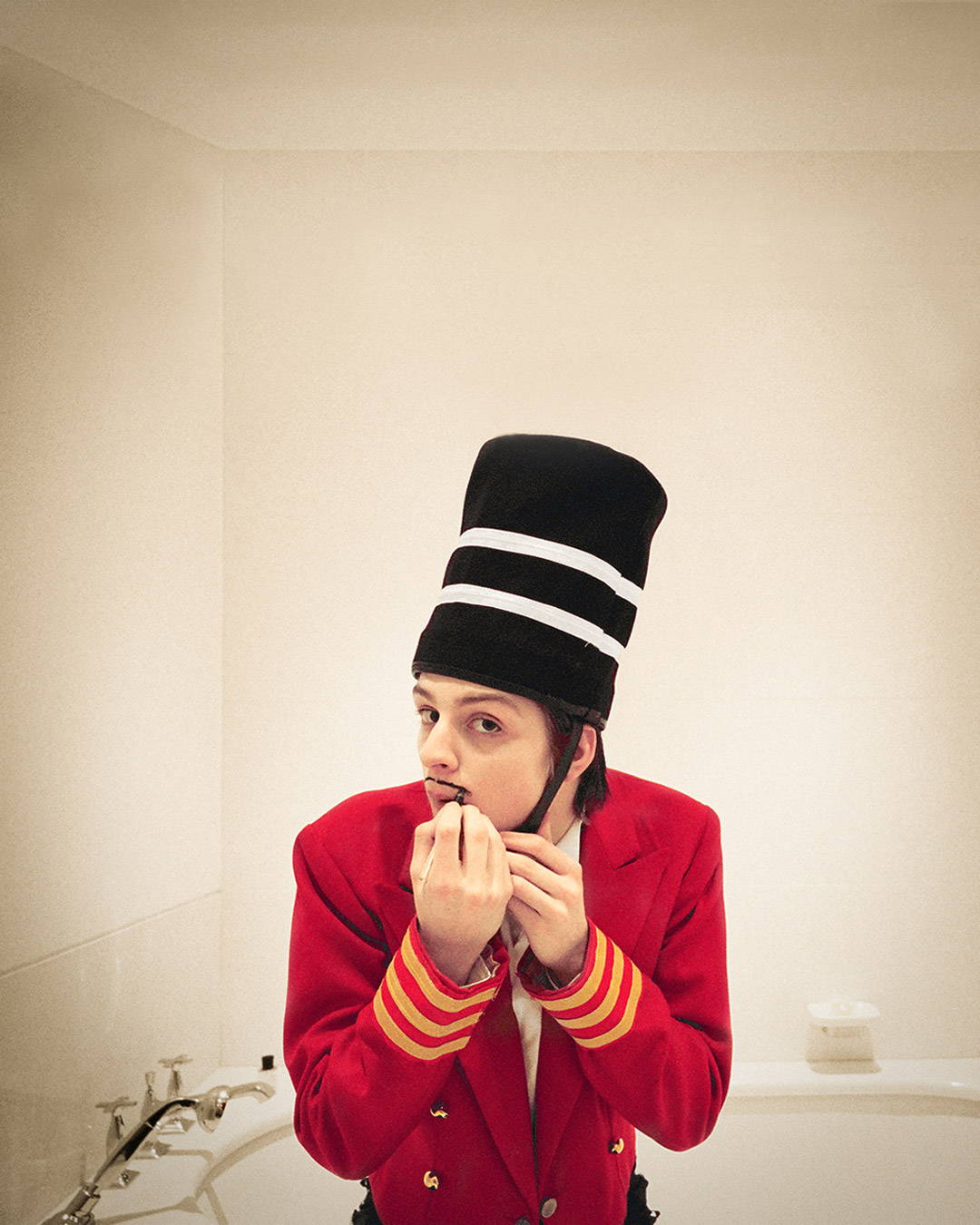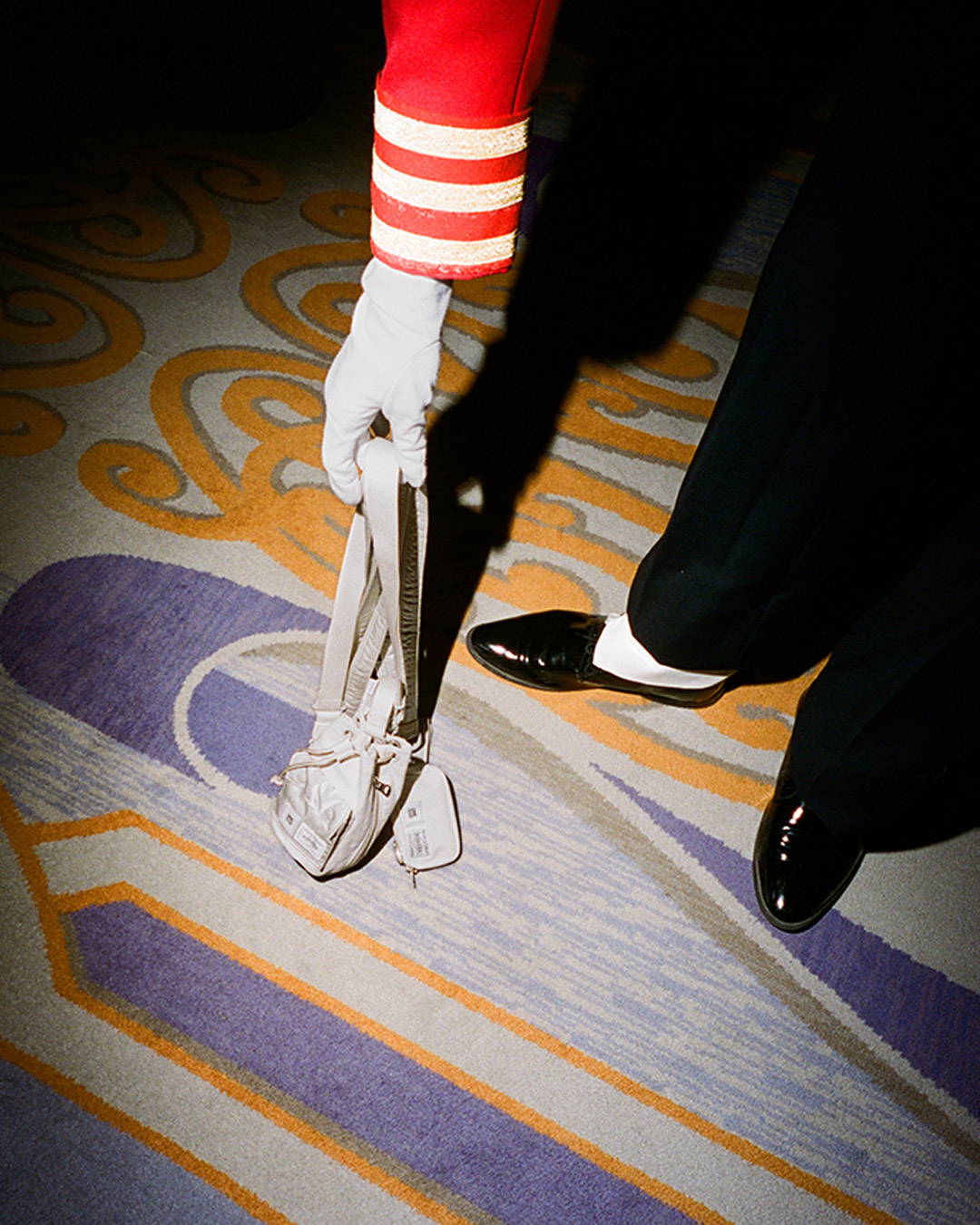 The photography series features campaign shots and backstage photos taken during the making of the three short films. For every still, the journey of the creative process is chronicled, while the fictitious personas and backdrop are animated even further Launching exclusively at One Block Down, the four-piece collaboration with Porter-Yoshida & Co is now available in store and online at oneblockdown.it.
To receive updates on our latest editorials and documentaries, be sure to follow @oneblockdown on Instagram and subscribe to our newsletter below for more.
---