One Block Down x Cassina: "The Right Chair"

One Block Down and Cassina have once again joined to develop a unique interpretation of the iconic Leggera chair, originally designed by Gio Ponti in 1951 for Cassina.
This exciting partnership brings together two industry leaders to showcase the beauty of contemporary craftsmanship and industrialization, while celebrating an icon of Italian design innovated thanks to Cassina's experimental research and One Block Down's disruptive and creative approach.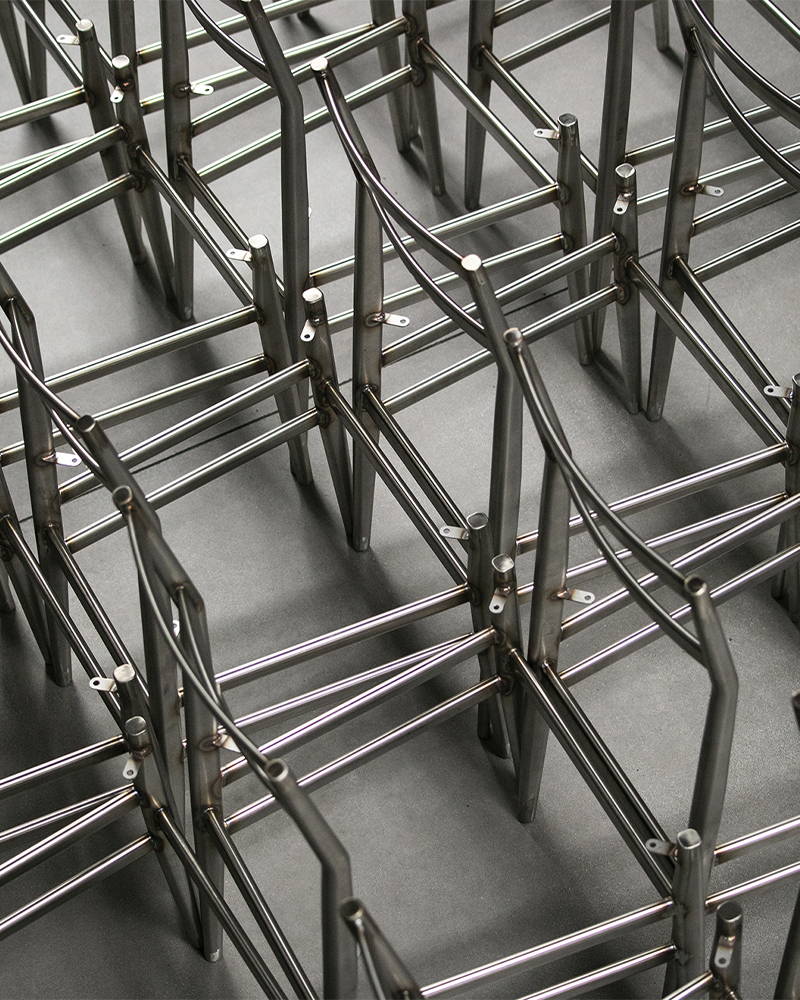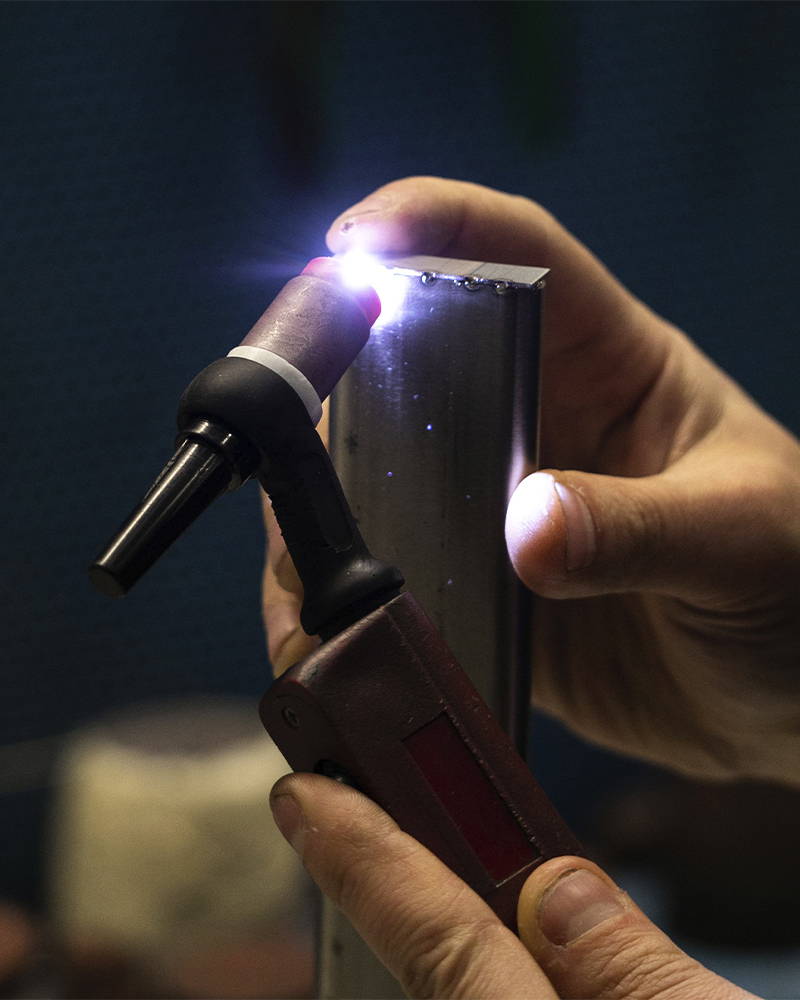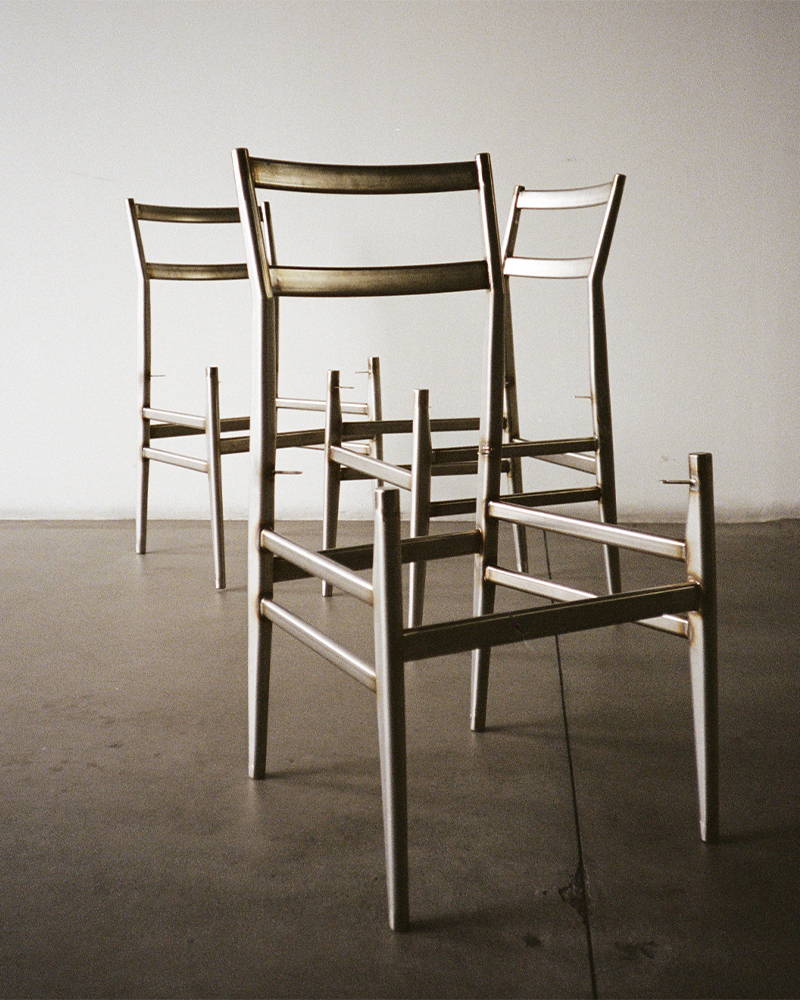 A true classic of contemporary design, the Leggera chair has remained an everlasting symbol of Italian creativity characterised by its recognisable lightweight and elegant form.
Thanks to its extreme strength and simplicity, it became an icon in the 1950s particularly due to its commercial popularity which saw it populate numerous public spaces. Still today Cassina continues to craft this masterpiece in its carpentry workshop utilising state-of-the-art manufacturing technology combined with carpentry excellence.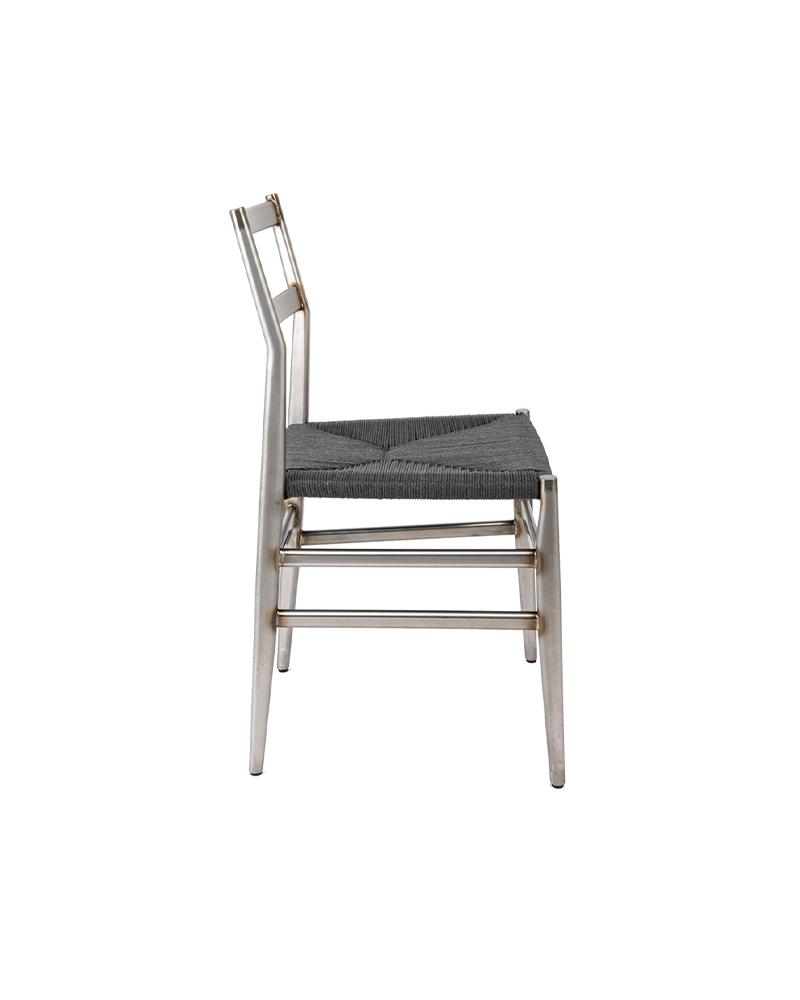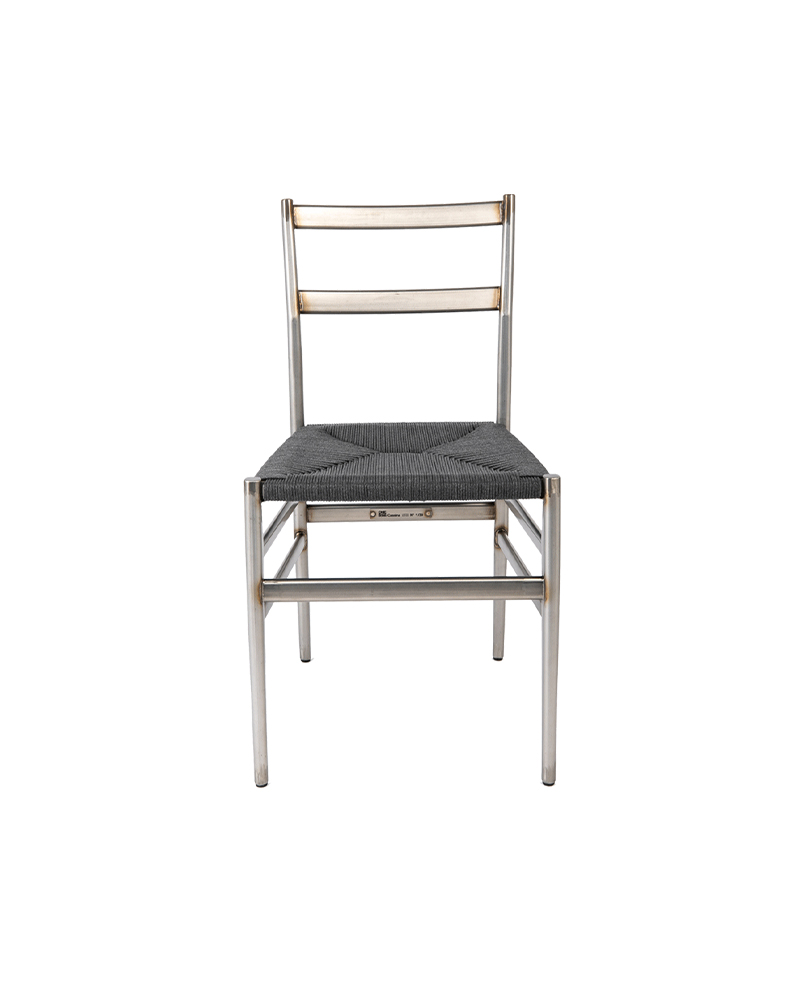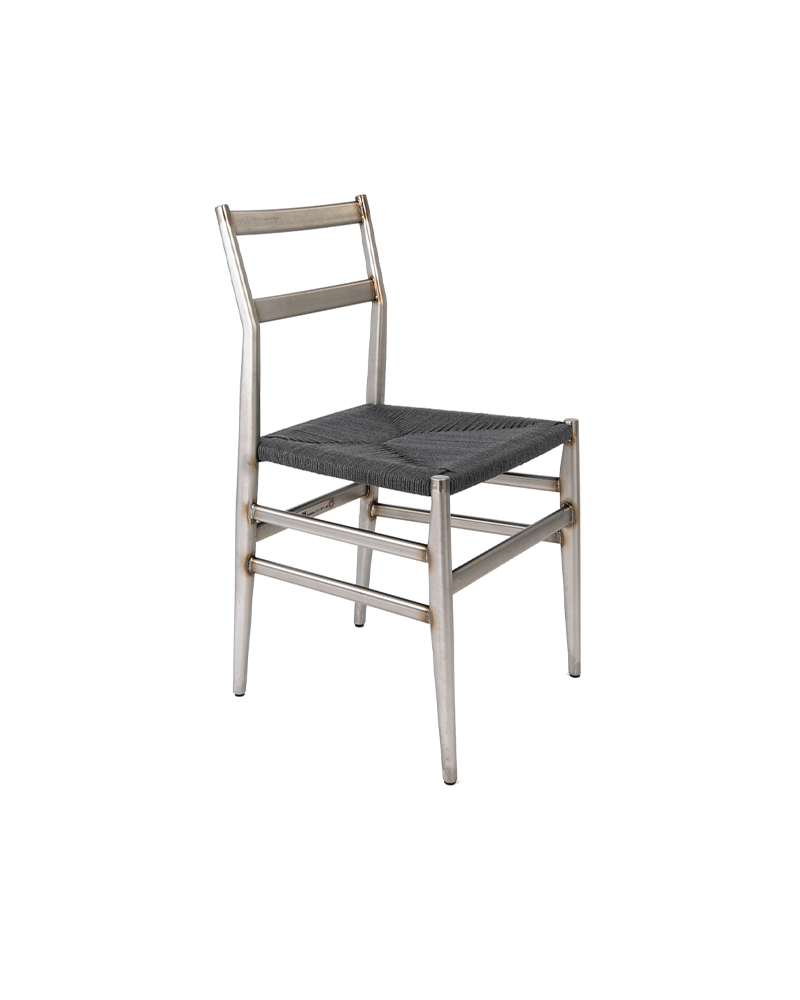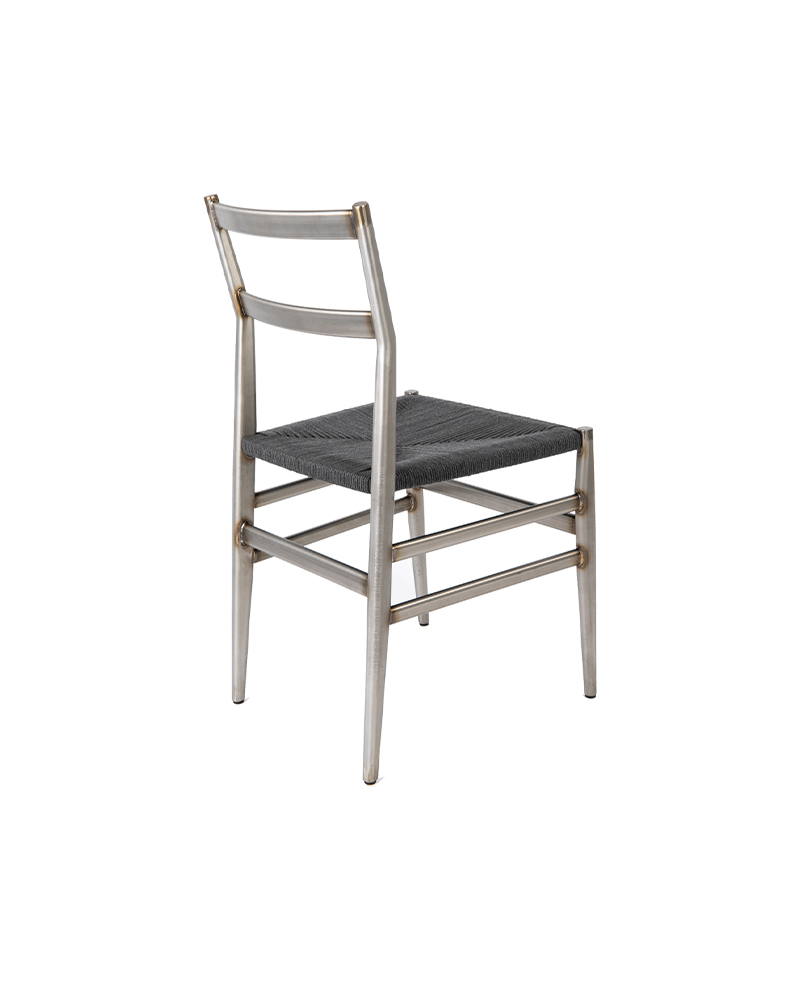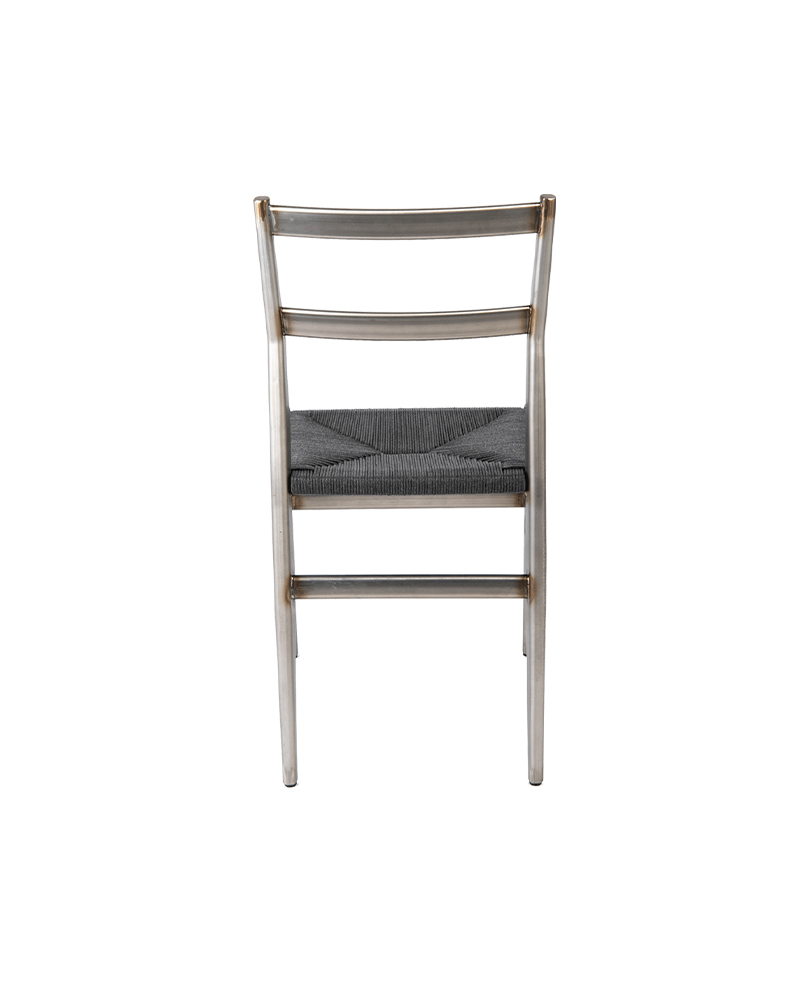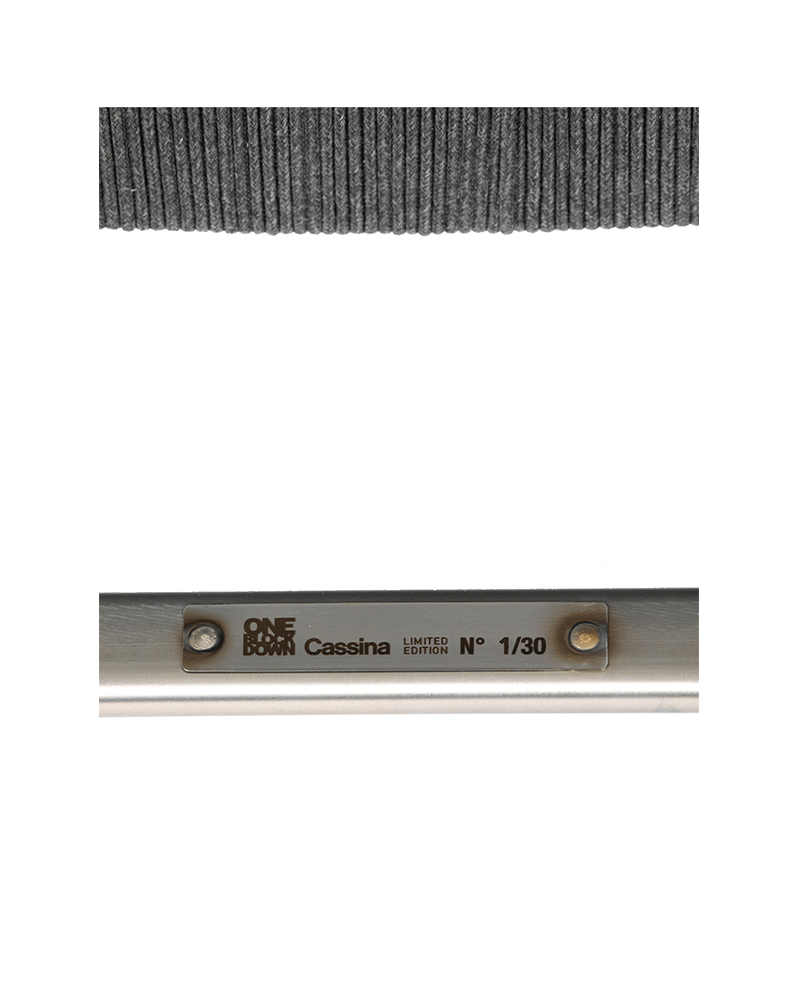 The result of this new collab is a unique iteration of the Italian chair, par excellence, that perfectly expresses both brands' peculiarities and unique DNA: One Block Down's love for the history of design and cultural artifacts, passion for creating innovative, functional, future-proof and meaningful products, and Cassina's rich history of experimentation, research and development to push the boundaries in the design world.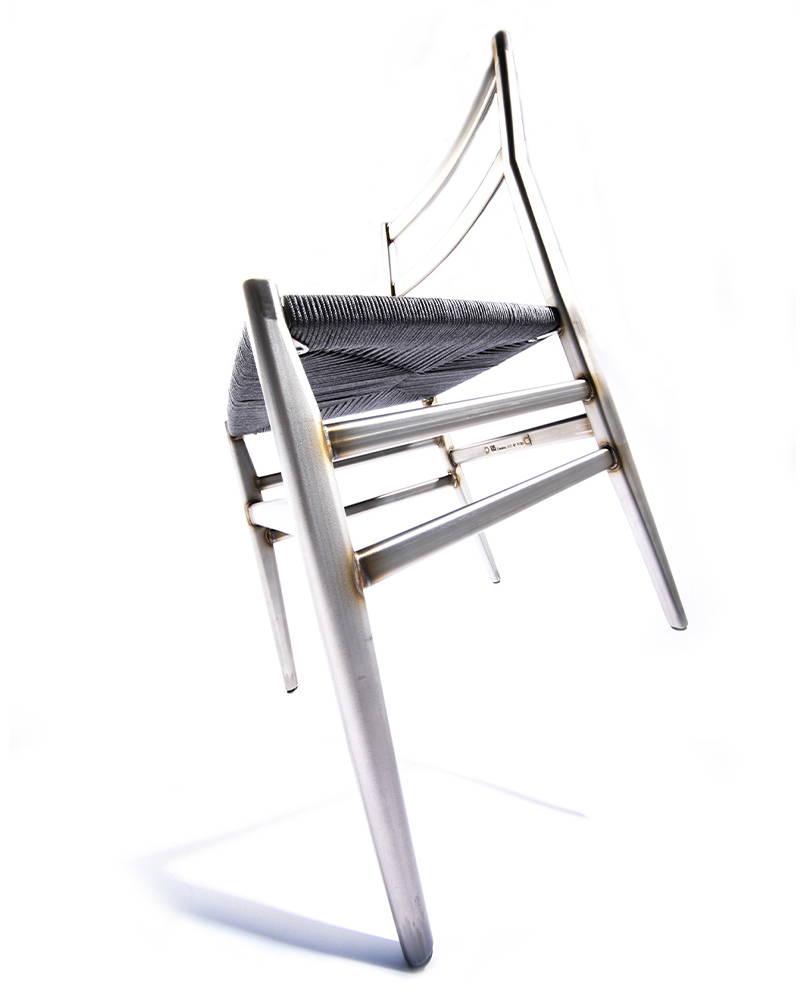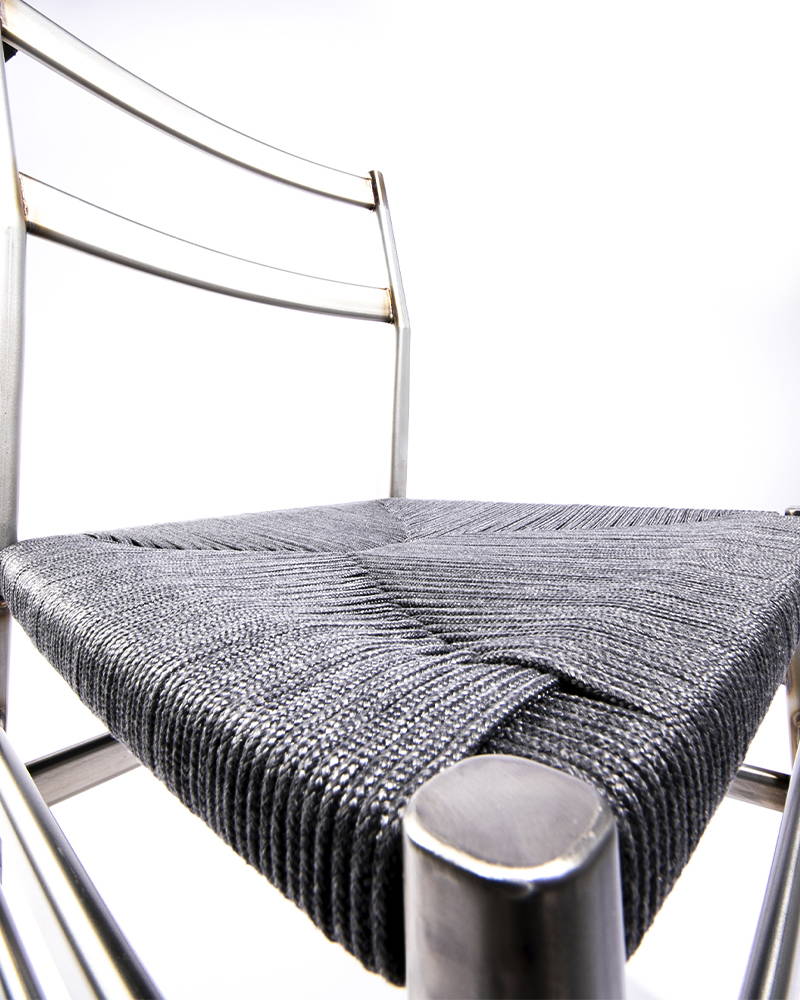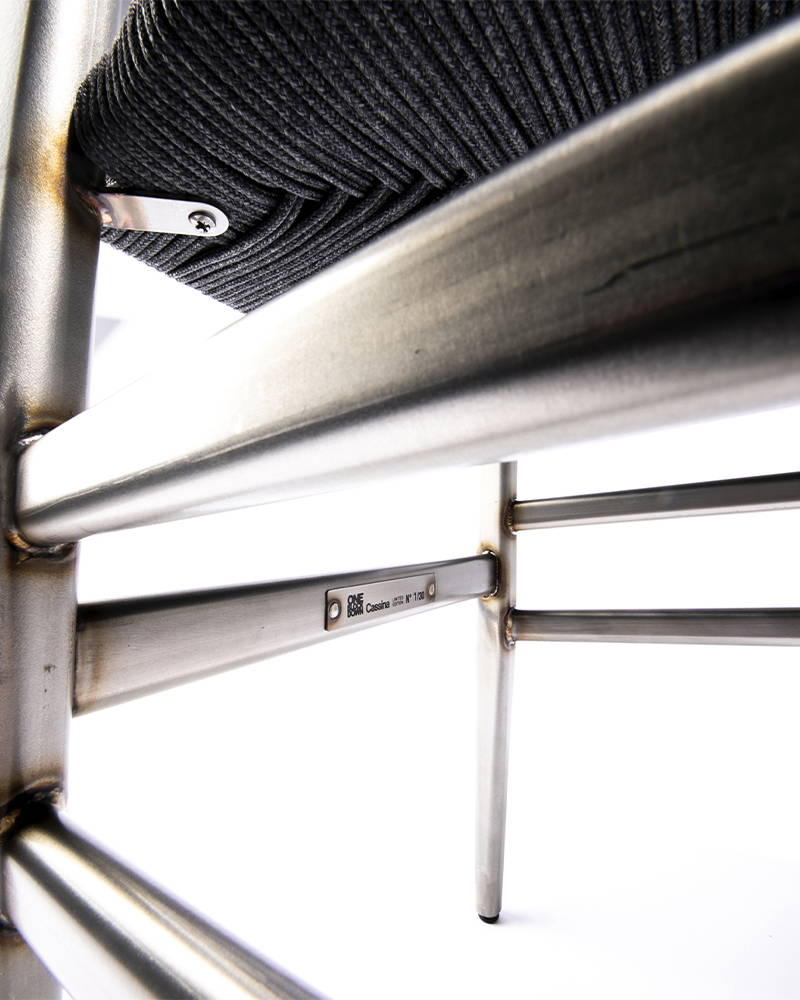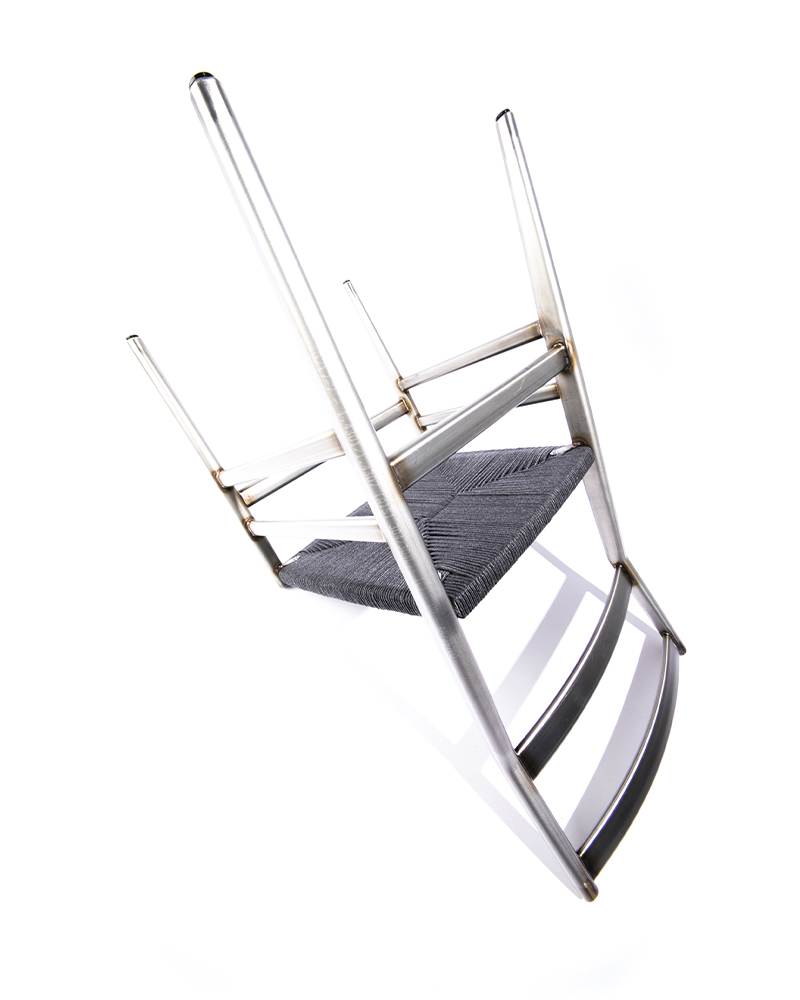 This limited-edition of the Leggera Outdoor replaces the chair's traditional wooden structure with hydroformed stainless steel that is left raw with visible welding to highlight its essential form and materials. The result is a new contemporary version of 'the right chair' par excellence.
Each tube has a thickness of 0.8 mm and each chair is characterised by specific small marks derived from the artisanal and craftsmanship production process, giving further value to the manufacturing history of each single piece. The hydroforming technique, adapted from the Formula One industry to the world of design, allows the chair to maintain its light weight while respecting the exact shape of the original model. All materials are suitable for outdoor use - the seat frame is in Okoume plywood and hand-woven cord in anthracite grey polypropylene - and can be separated and recycled at the end of their life cycle.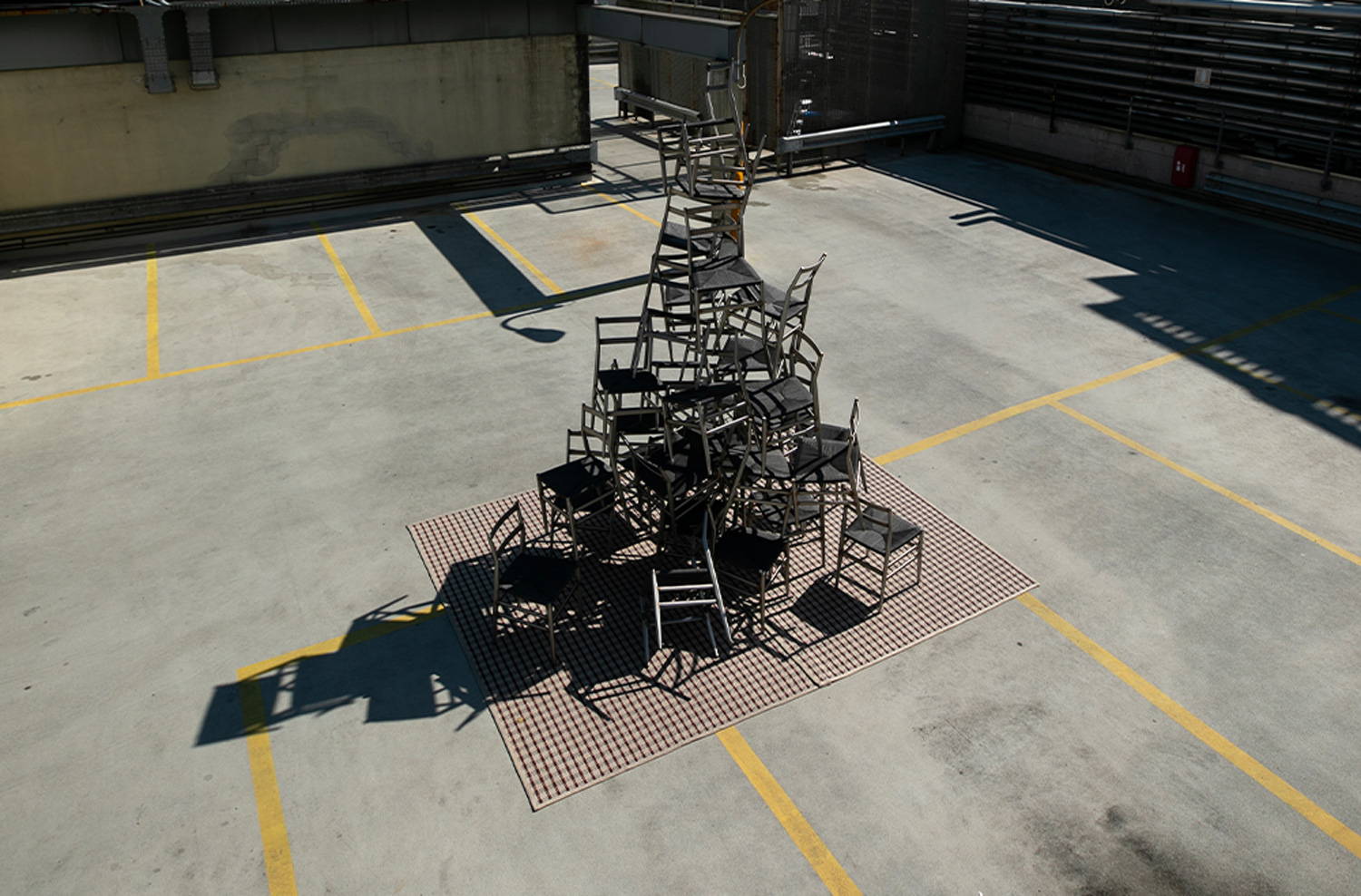 To honour the collaboration, One Block Down has developed a disruptive installation on the sixth floor of the car park of Rinascente in Milan. It can be visited for the duration of Milan Design Week, from 19th to 22nd of April.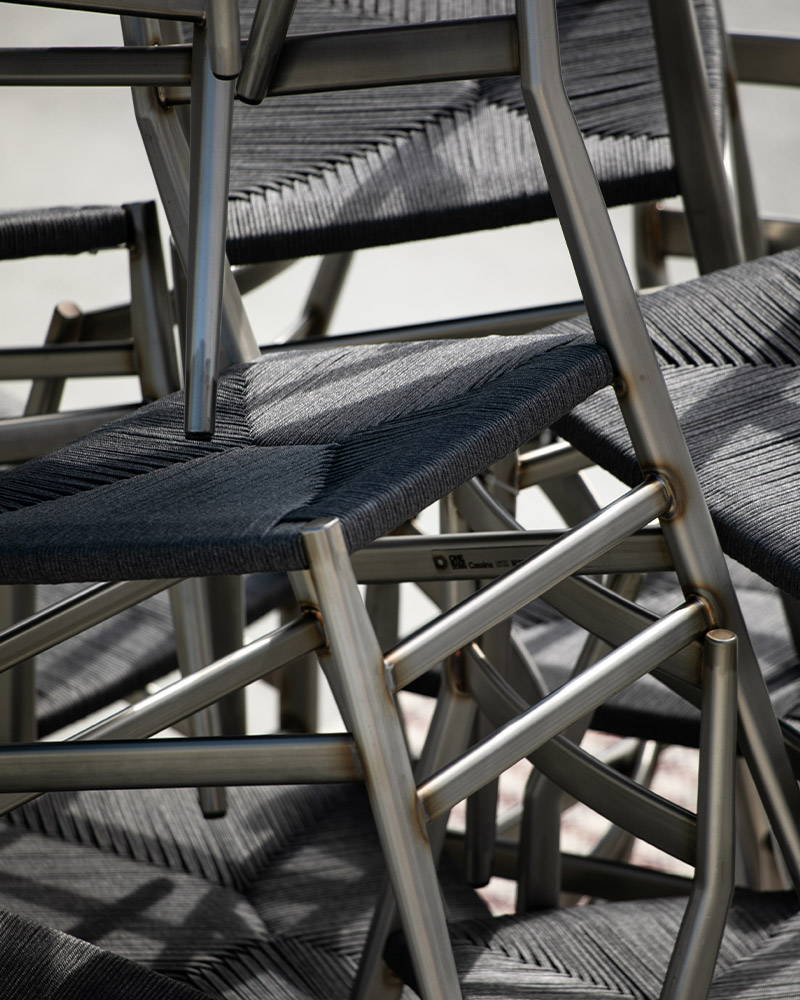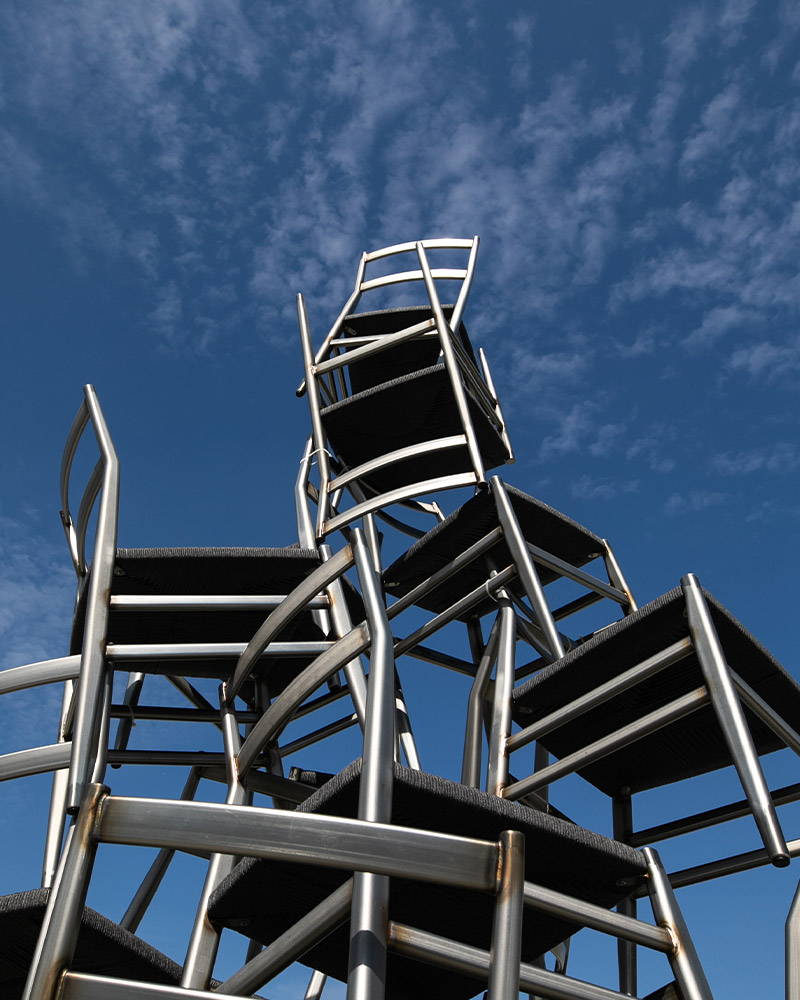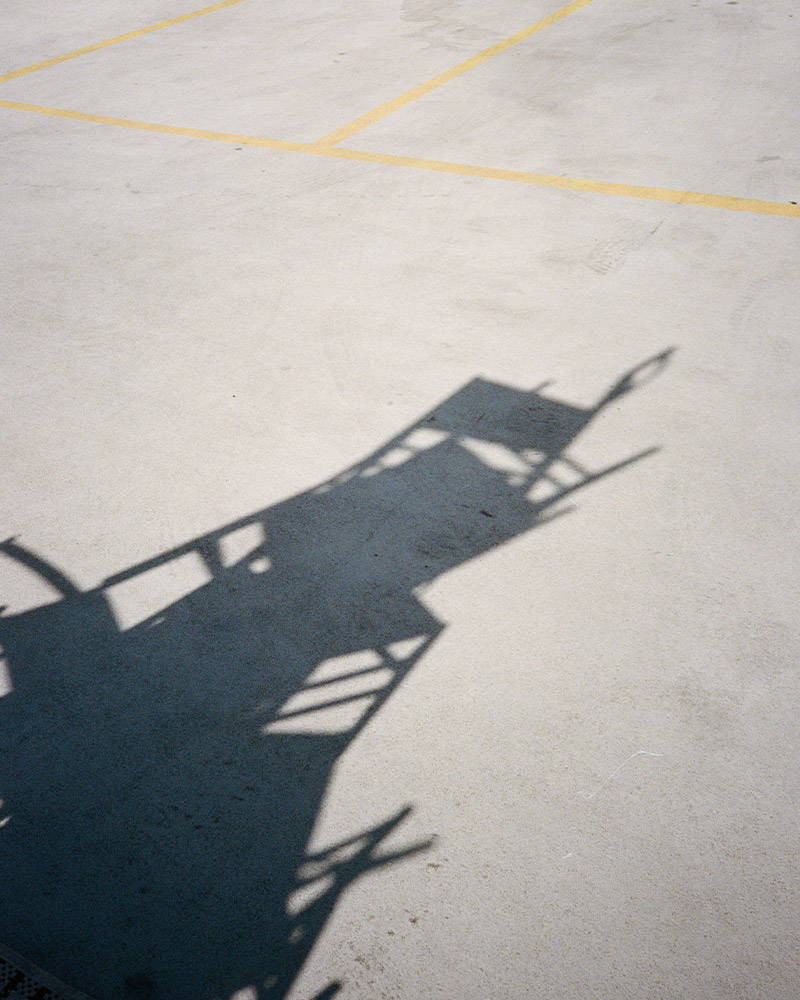 The limited edition will be available online at oneblockdown.it from the 29th of April at 9AM CET.
To receive updates on our latest editorials and documentaries, be sure to follow @oneblockdown on Instagram and subscribe to our newsletter below for more.
---