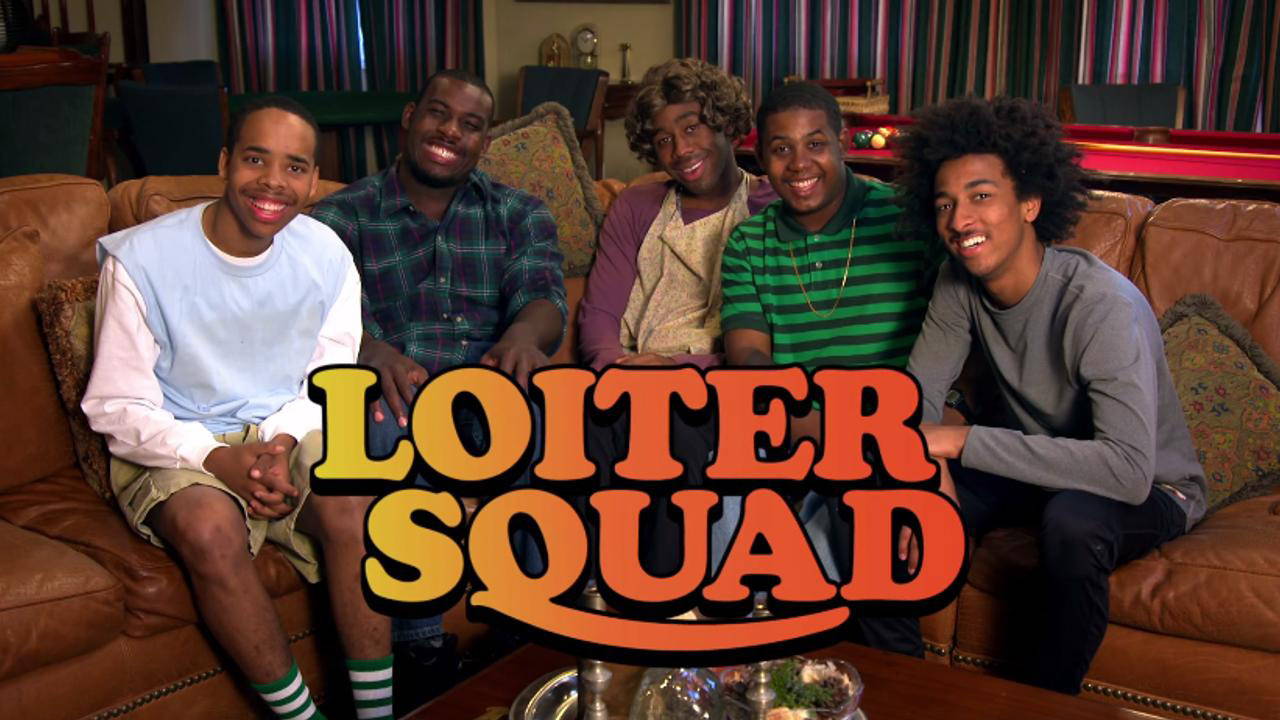 How Odd Future Attacked on Political Correctness With its Prank Show Loiter Squad

Along its mission to engage the many great talents from its global network, One Block Down is proud to announce its latest partnership with Instagram page Samutaro. Documenting the figures, movements and products that have shaped contemporary stylistic discourse, the collaboration looks to shine new light on some of culture's most untold stories.
When Odd Future first emerged on the internet in the late 00s it was unlike anything else. From their lo-fi style of hip-hop, nihilistic lyrics and reckless humour, the LA collective tapped into the youth psyche in a way no one had done before. As one of the first generation of artists to be born in the social media era, they were intuitive to the power of the world wide web and they clearly understood that accessibility, lifestyle branding and "content" was more important than the music alone.
Soulja Boy and Lil B proved the type of viral exposure the internet could deliver, but Odd Future revolutionised how rappers approached self-promotion online. Before Instagram and TikTok, Odd Future were uploading videos, music and photos to Tumblr and Youtube, giving fans exclusive access to new music and a behind-the-scenes look into their chaotic lives. These platforms became a canvas for their group to experiment with their online personas, sharing goofy videos of them making fun of rap cliches, skating outside Supreme, eating, sleeping and reacting to fan-made art. The pseudo intimacy of the content made you feel like they knew them even if you were thousands of miles away from Fairfax on the other side of the screen.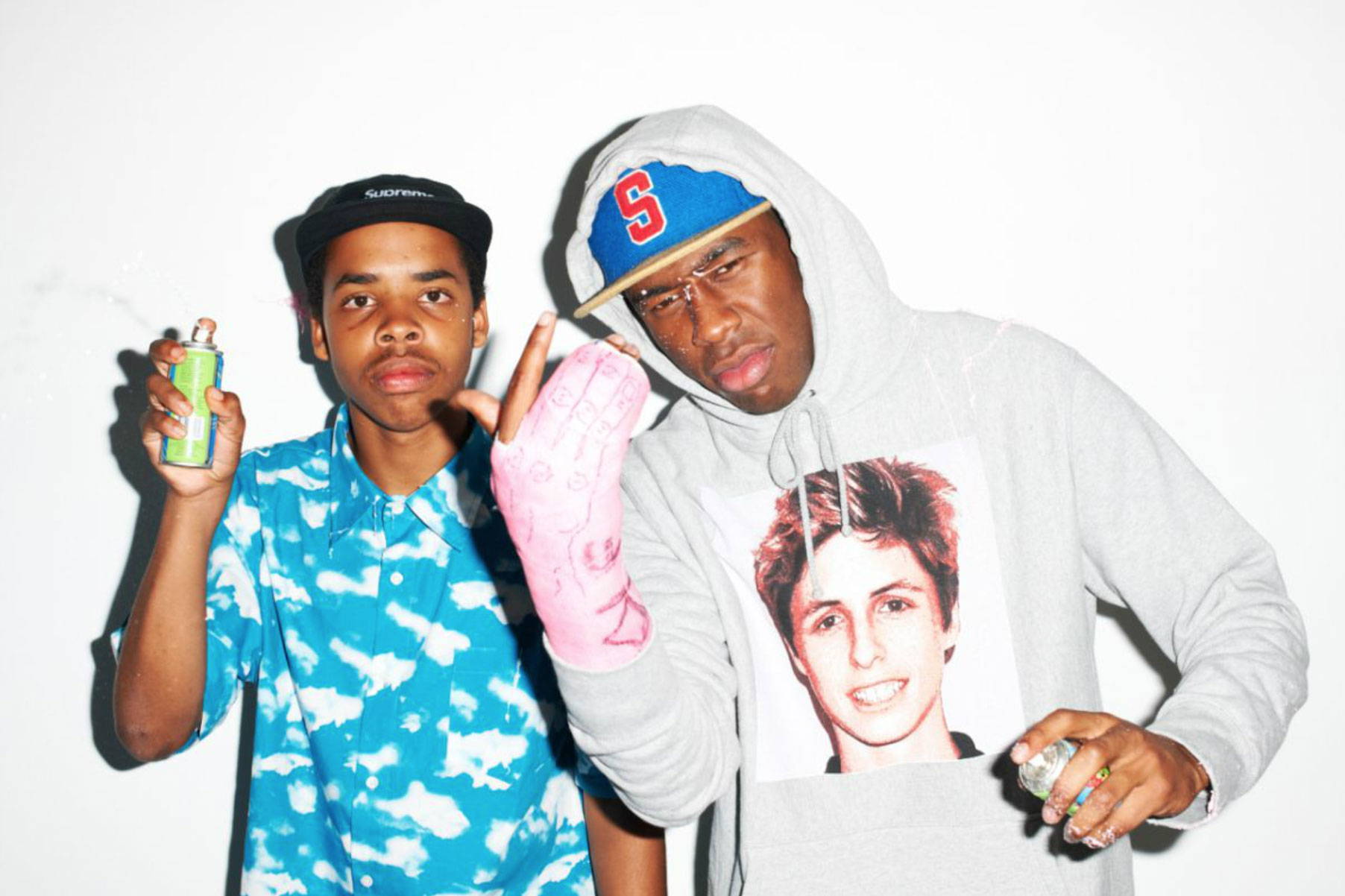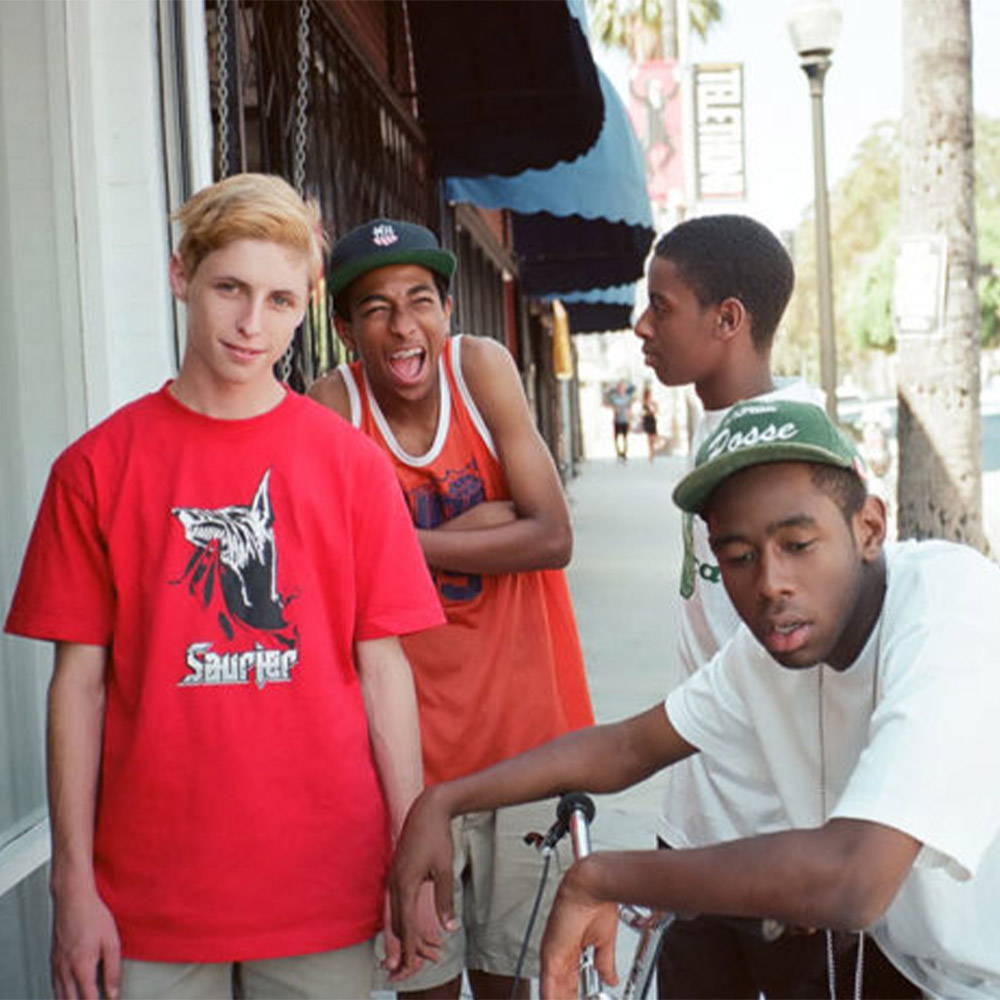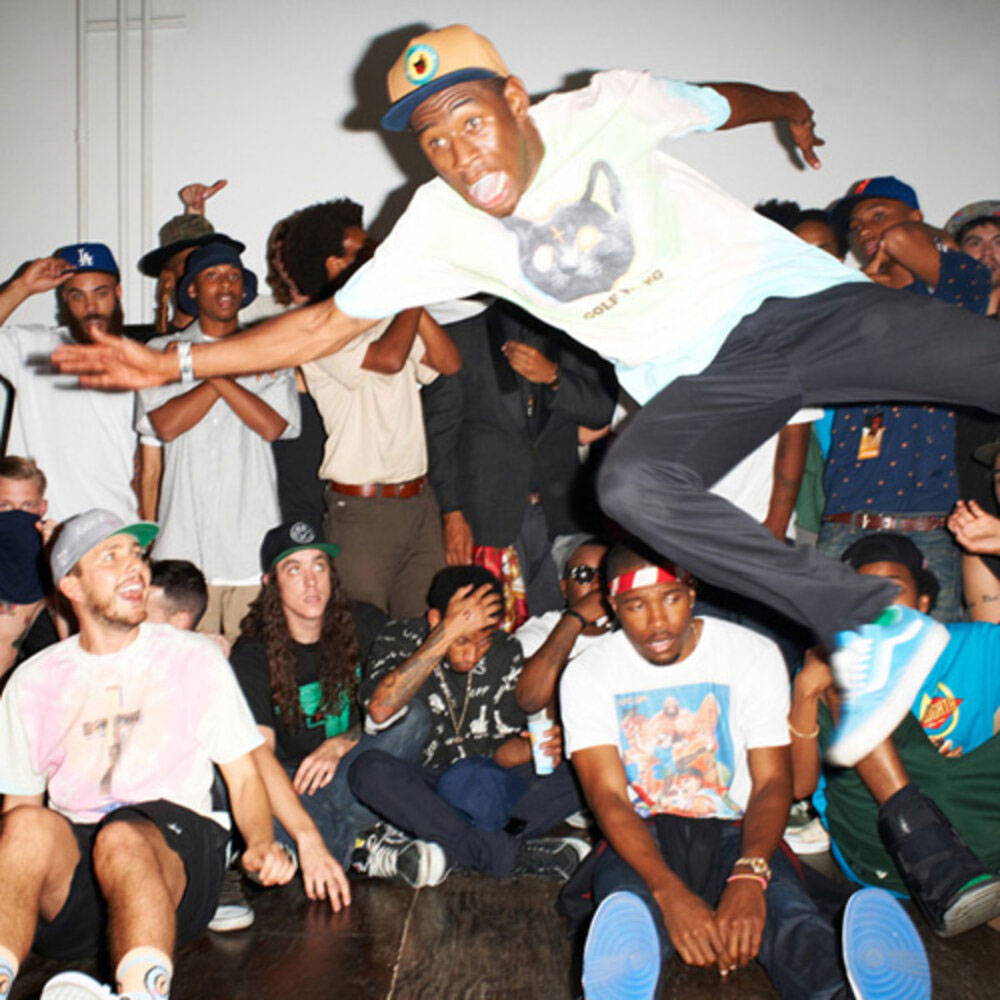 Led by de facto captain Tyler, the Creator, the group's entrepreneurship soon translated into clothing, pop-up shops, stickers, and in 2012 the comedy sketch show Loiter Squad. First aired on Cartoon Network's Adult Swim block, the show presented the barely-out-of-their-teens group as a band of merry pranksters. The 15 minute mash-up of absurdist, boundary-pushing sketches, Punk'd-like pranks and good old-fashioned Steve-O-style slapstick – was essentially a combination of Jackass and Chappelle's Show. In fact, it was the director behind Jackass, Jeff Tremaine, who was drafted in to handle Loiter Squad.
"Normally we find our own stuff, but this was brought to us," says Jeff Tremaine, president of Dickhouse Entertainment and director of the Jackass series. Tyler and the OF crew had already proven comedy potential on youtube with DIY videos spinning hundreds of thousands of views.
"We were into Odd Future from a music standpoint pretty early on as they started to explode," Walter Newman, senior manager of comedy development at Adult Swim, toldFast Company. "They were putting up crazy, funny videos, and we tried to find someone who could match their energy. That turned out to be Dickhouse."
When it came to creating the show, Tremaine recruited a lot of the old behind-the-scenes crew from Jackass, including documentarian Lance Bangs and director of photography Dimitry Elyashkevich, who both served as executive producers on Loiter Squad. Together, they set about the unenviable task of figuring out Odd Future at a core level and translating the group's sensibilities into an original comedic vision.
Anyone who followed Odd Future in their prime will know that they thrived on juvenile antics. This is the group that earned its fame off the back of trolling rap's elder statesmen (or, later on, Bruno Mars) and Loiter Squad was no different. "If you hang out with these kids at all, you know they love to go out and fuck with people," Tremaine says. "So as we started filming with them, that was sort of a natural gravitation. It's not really a follow show or a documentary, but just like Jackass, you get an idea of what they're into and not into, and we take advantage of every bit of that."
There are upwards of 10 members in Odd Future, and while they all sporadically appear on Loiter Squad, the bulk of the show consists of Tyler, The Creator, Jasper Dolphin, Taco Bennett, Earl Sweatshirt and Lionel Boyce inflicting mayhem on each other and the outside world. About half of the show features heavily improvised pranks and man-on-the-street interviews, and the other half is all twisted sketches and character bits.
The very first episode of Loiter, which aired on Sunday, March 25, 2012, bore the striking title Backyard Wrestling – referring to a stunt in which the ragtag group of pranksters clash in a WWF scenario, but with live alligators, 80s perm wigs and dustbins. Then there's Dr. Mohammad the armless dentist who performs dental hygiene with his bare feet. And Emo Patrick who posts responses to said skit on YouPoop.
When the second episode aired the following week it came with even more gross-out antics, weird characters and cameos like Johnny Knoxville, who opened the show by tasering the OF crew with cattle prong. New features like "Po-Po", "Thurnis Haley" and "The Art of Lurking" would go on to become some of the most memorable skits. The first scenario (filmed on location in the hood) stars Tyler and Lionel as police officers tasked with apprehending drug-smuggling, personified Cuban cigars on the beach, while the latter showcases various members of the squad following random strangers under Tyler's opening mantra: "So the Art of Lurking is to be a creep, and you can make things as awkward as hell; check this out."
For Tyler, it was all about capturing this kind of absurdity: the odder, the better. This style of cringe comedy was a big part of flow. The aim was to make people uncomfortable. "Every human being on the face of the Earth should be fucked with," Tyler toldWired in 2012. "Because people need to fucking smile, stop taking life so serious."
Spontaneity was another key element of Loiter Squads off-the-style comedy. And according to the production crew, the best scenes from the series were conceived and executed on the fly. "The show was intended to feel like these guys were just given a slot of programming and were filling it with whatever they thought was funny or interesting," Lance Bangs told Fast Company. "Most of the ideas came from meetings between the cast and the Dickhouse staff, and the guys would quickly kill any ideas they didn't connect with."
Although Loiter Squad shared some of the crew behind Jackass, the shows were very much different. Sure Loiter Squad opened with the same stark warning against attempting to recreate any of the stunts performed in the show at home, but the rap group rarely tested each other's pain thresholds or public humiliation to the same extent as Jackass members did. Tyler was very much the class clown of Odd Future, although he wasn't a professionally trained one in the same way Steve-O was.
There is also the fact that Odd Future were already established stars by the time the first show aired as opposed to an unknown cast who later became very famous. But even though the group were already selling out venues around the world, there was still a large number of the wider public that didn't know who Tyler, The Creator was, which made hidden camera moments possible.
It wasn't all just about the pranks though. The producers made an effort to make the episodes feel more intimate by including footage from Odd Future's live shows and BTS shots of the boys on tour - just how they'd done themselves on the OFWGKTA Youtube and Tumblr. "We wanted it to feel like you were hanging out with these guys and sharing in their world," Bangs says, "so we incorporated live performances and stretches of footage reflecting what they are up to day to day."
They also made a conscious decision to keep the group's music separate from the show. Although Odd Future's beats often soundtracked the skits, the "Kill people, burn shit, fuck school," mantra and voilent lyrical content is something far removed from the playfully transgressive antics of Loiter Squad. Instead the creators focused on each of the members larger than life personalities, which to a certain extent dwarfs their existence as musicians.
Watching the Loiter Squad show today it could be easy to write off the antics as juvenile tomfoolery, but the bond between Tyler, The Creator, Jasper Dolphin, Taco Bennett, Earl Sweatshirt and Lionel Boyce – plus all their friends and family who co-star – is undoubtedly what makes the show feel so special. While other prank shows came before and have come since, it's the friendship on display in Loiter Squad which brings an unexpected wholesomeness to the show.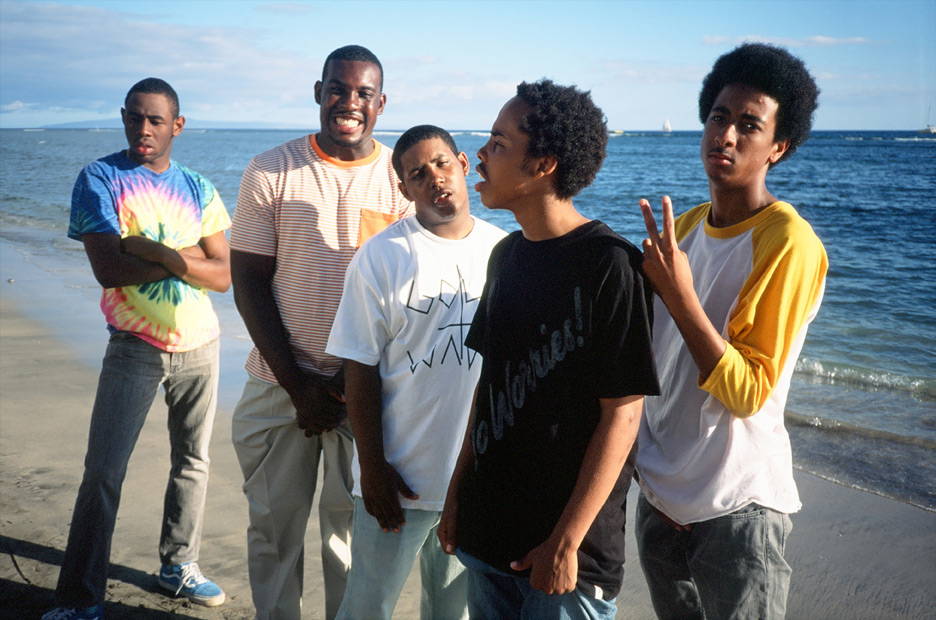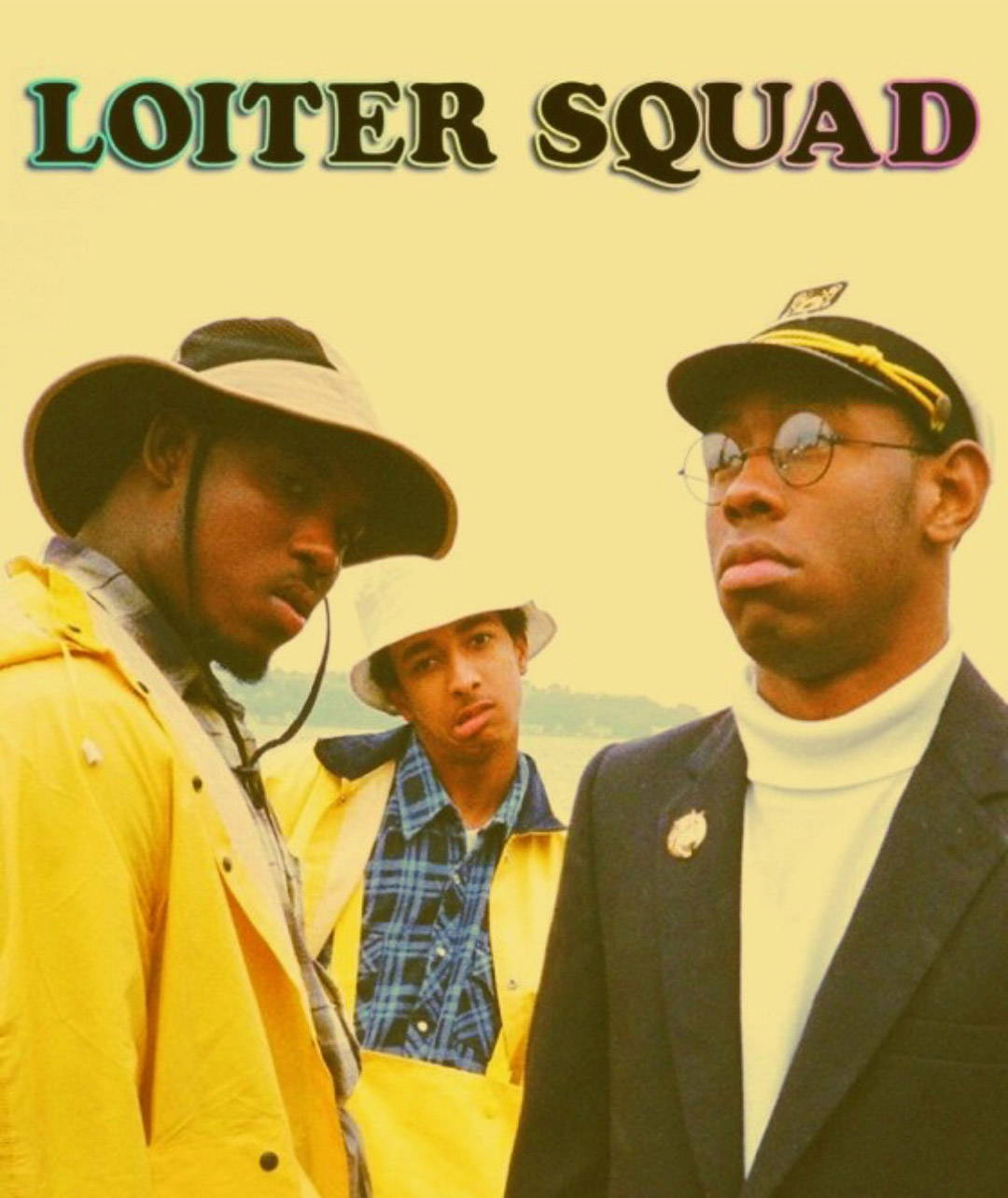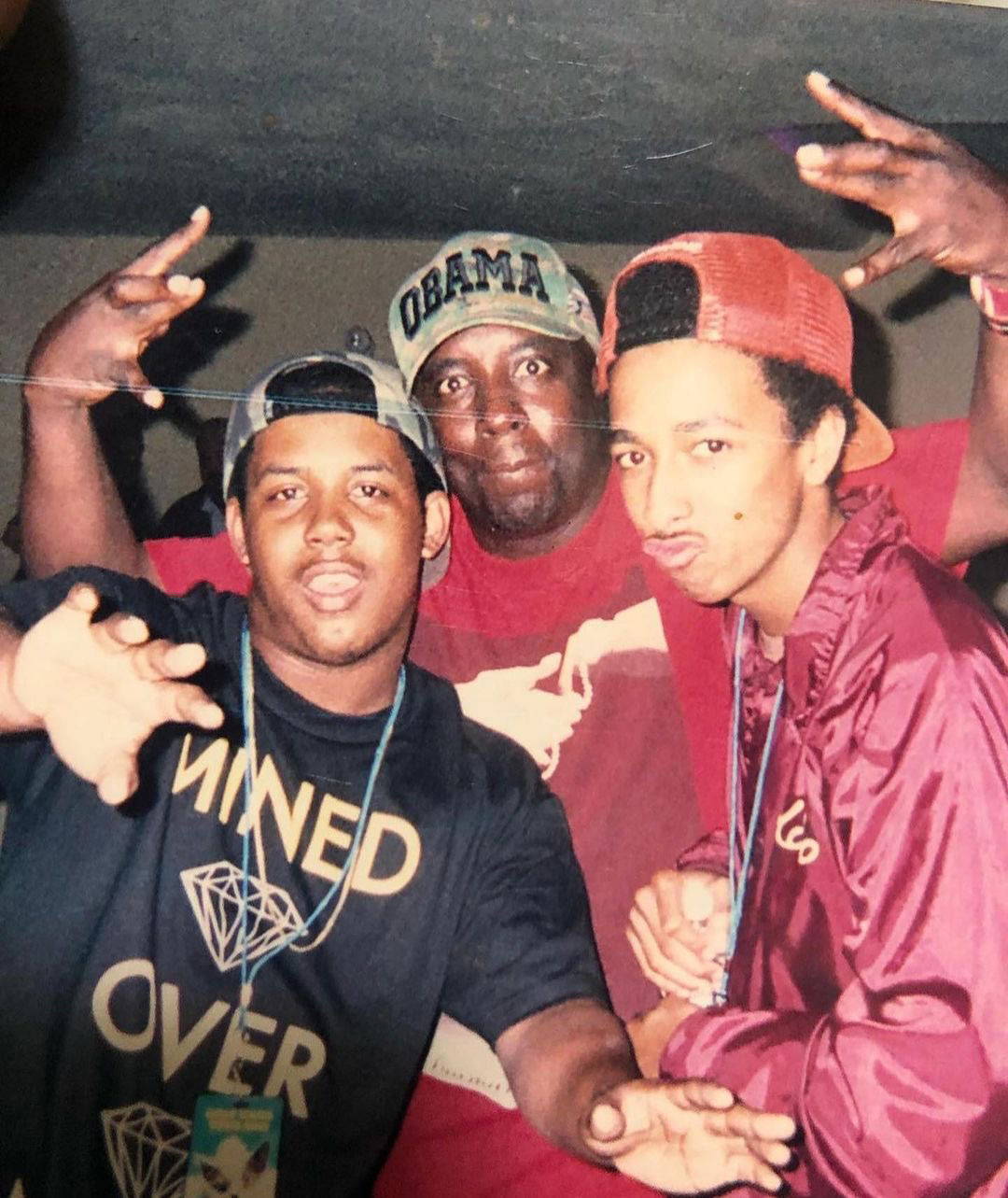 It's unlikely we will get another series or film out of the original Loiter Squad crew in the same way we did with Jackass. Each member has grown up and moved past their incendiary early work. And aside from their personal relationships between one another, they've largely tried to separate their solo endeavors from the collective's legacy. It's not hard to understand why: They were teenagers acting like teenagers, and who doesn't relate to that feeling of looking back at adolescent behavior and cringing?
But it wasn't for nothing. Over the past decade, individual members from the group have continued to inform and shape culture in new and inspiring ways. Tyler has gone on to score films and win grammys, while Jasper Dolphin went on to launch his own show Jasper & Errol on Viceland and even got drafted into Jackass 4: Forever. Looking back at Loiter Squad it's clear that they were once just a bunch of kids trying to make their way in the world, and reminded that everyone has to start somewhere.
To receive updates on our latest editorials and documentaries, be sure to follow @oneblockdownon Instagram and subscribe to our newsletter below for more.