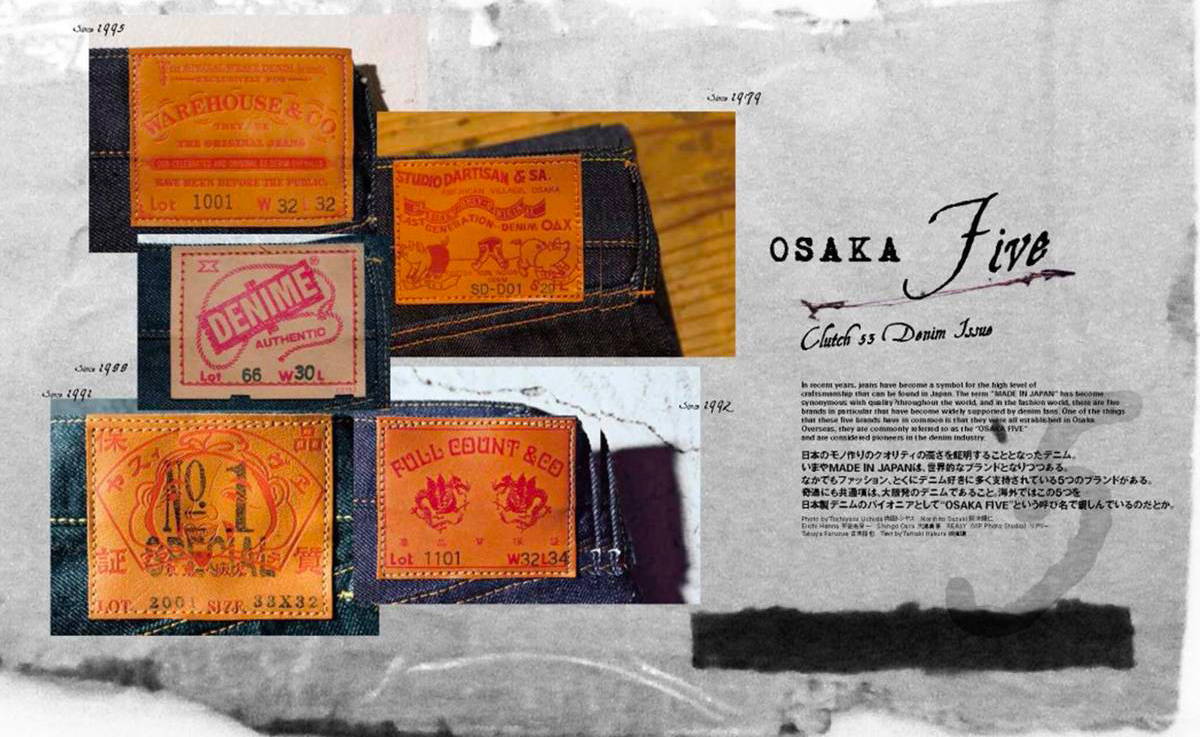 How Mid-Century American Denim Became An Obsession For Japan

The One Block Down editorial archive is an ever-evolving resource detailing the cultures, movements and ideas that defined contemporary stylistic discourse. From unique takes on today's leading pop-culture topics, to off-kilter stories that might have slipped through the net, our editorial archive is as fundamental as it is abstract.This latest editorial is part of our on-going partnership with content creator Samutaro.
The iconic blue jean may be one of America's biggest cultural exports, but it's in Japan where you'll find the best denim in the world today. From the high-end selvedge fabrics churned out at the prestigious mills in Kojima to the highly coveted jeans from influential brands like the Osaka five, "Made in Japan" denim has become a signifier for not only quality and durability, but also of artistry. In fact, the Japanese have become so highly adept at adopting, reinterpreting and ultimately perfecting American denim, that they have now surpassed the United States where jeans were first born.
The story of denim's place in Japanese fashion can be traced back to one specific item: Levi's 501 jeans. It was in the wake of WWII that American G.I.s sold their old Levi's in the former underground markets in Ameyoko, in Tokyo's Ueno district, basically introducing American style to Japan. The arrival of Levi's jeans coincided with the wave of 1950s Hollywood movies and American rock 'n' roll that swept Japan, influencing the way the Japanese youth dressed and expressed themselves.
What started as a seminal middle finger to classist dress morphed into a cultural phenomenon. Just as blue jeans had become a unifying symbol of disaffected counterculture during America's social revolutions in the late 1960s, Japanese youth made it their staple too. Japan's answer to the American hippie was the Shinjuku movement, thanks to its concentration in Tokyo's Shinjuku district. Much like American hippies, the Shinjuku tribe favored a less materialistic approach to fashion, and preferred a free-spirited, late '60s countercultural wardrobe that relied heavily on denim.
The denim craze inspired by Levi's kickstarted a whole vintage craze in the late 1960s. So high was the demand that savvy collectors armed with obscure knowledge of jeans began traveling across America in search of blue gold that they would bring back to the indigo craving collectors back home. Japanese tastemakers like Yo Shitara, President, BEAMS and Kenji Hirano, of Tokyo's Banana Boat vintage would fly to America with empty bags and wads of cash in his pockets, returning with empty pockets and bags full of Levi's® jeans.
"There was an abundance of old stuff just sitting in attics and cellars; ready to be scooped up for peanuts," says Thomas Stege Bojer, founder of Denim Hunters. "One of the reasons it was easier in those early days was that most sellers didn't realise the value of the pots of gold they were sitting on. On top of that, the older generations remembered the Great Depression, which meant they hadn't thrown away their old jeans."
While some might say that the Japanese pillaged America for one of its national treasures, the truth is that the Americans just weren't quick enough, and they didn't care much about their old jeans at the time. Today, it's said that Japan owns 70% of America's vintage denim, with high profile collectors like Yutaka Fujiwara, the man behind iconic Harajuku vintage and denim store BerBerJin, selling pieces with price tags as much as $40,000.
Its enthusiasts like Fujiwara along with the slew of in-the-know menswear editors that have helped broaden the knowledge surrounding jeans from something niche and obscure into a cultural mania. Magazines like Lightning, Free & Easy and Made in USA published pages upon pages detailing the different types of vintage denim jeans – uncovering their fit, their wear, their different fades and how to tell them apart, "Japanese men's magazines sometimes had 10 pages about one type of denim," remembers Yukari Negishi, director of concept store Ron Herman in the documentary The 501 Jean: Stories of an Original.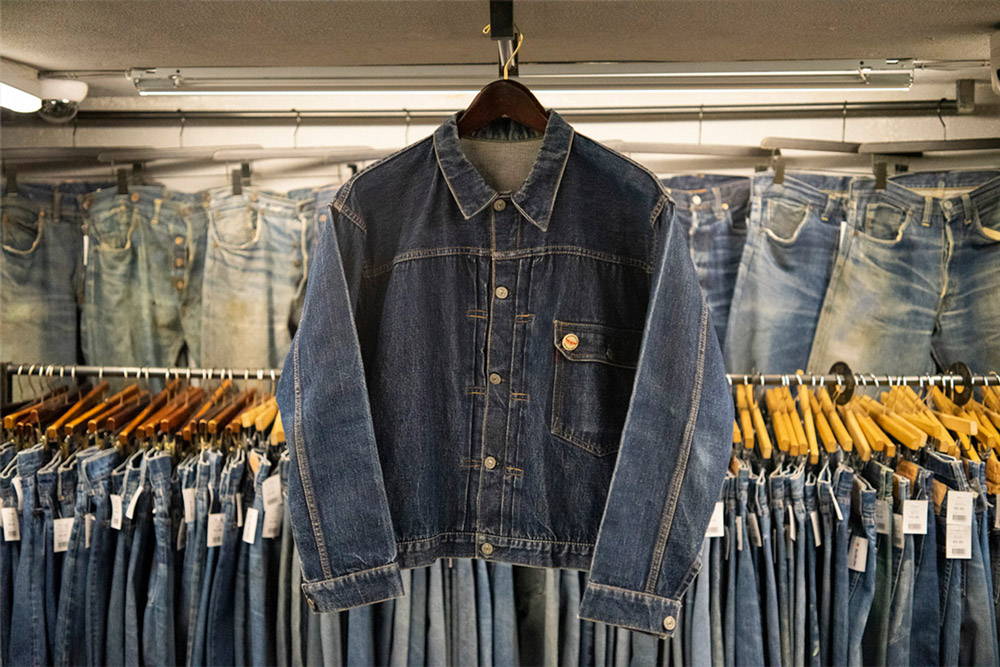 This denim hysteria would eventually inspire a group of Osaka-based denim heads to start producing their own high quality, vintage-inspired jeans, that were exactly like original Levi's and Lee jeans from the '40s and '50s. With the earliest beginning in 1979 (Studio D'Artisan), five brave companies (the Osaka Five) began re-adopting vintage weaving methods to craft the selvedge denim jeans that had almost been forgotten by the masses. The efforts of Studio D'Artisan together with Denime, Evisu, Fullcount and Warehouse have inspired generations of denim makers to not only rediscover selvedge denim, but also eventually pioneer new styles, dyes, and techniques in selvedge denim that the United States had yet to see.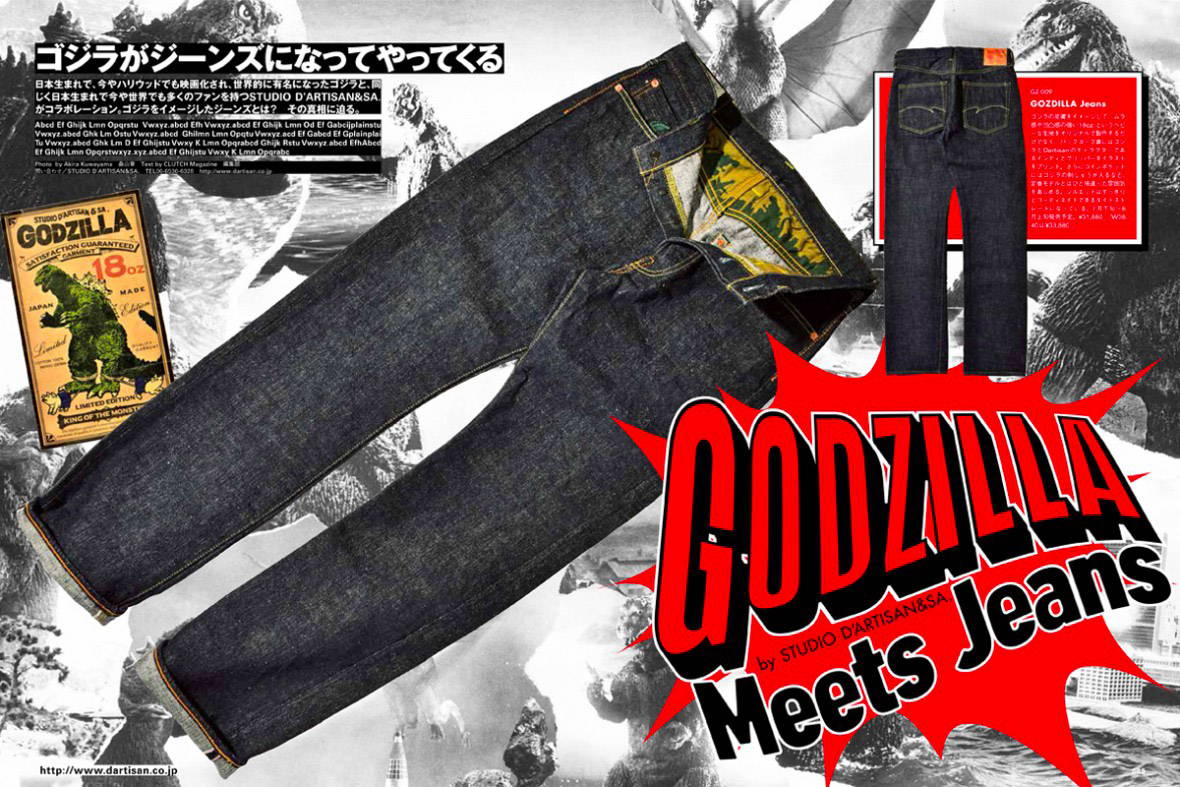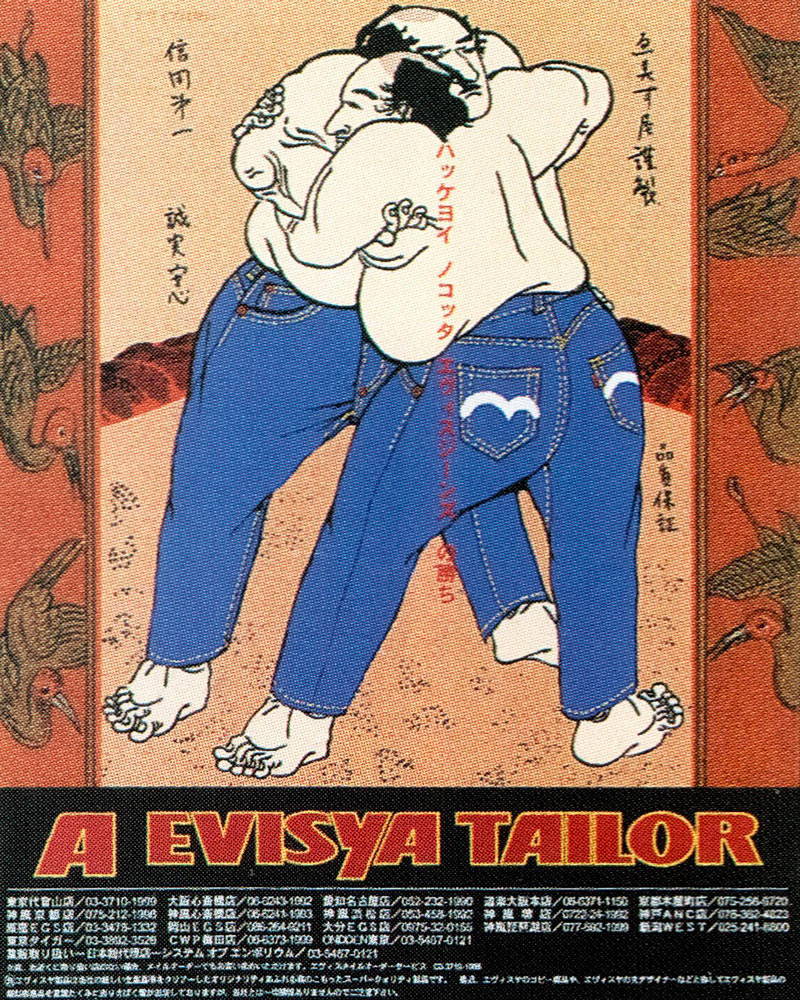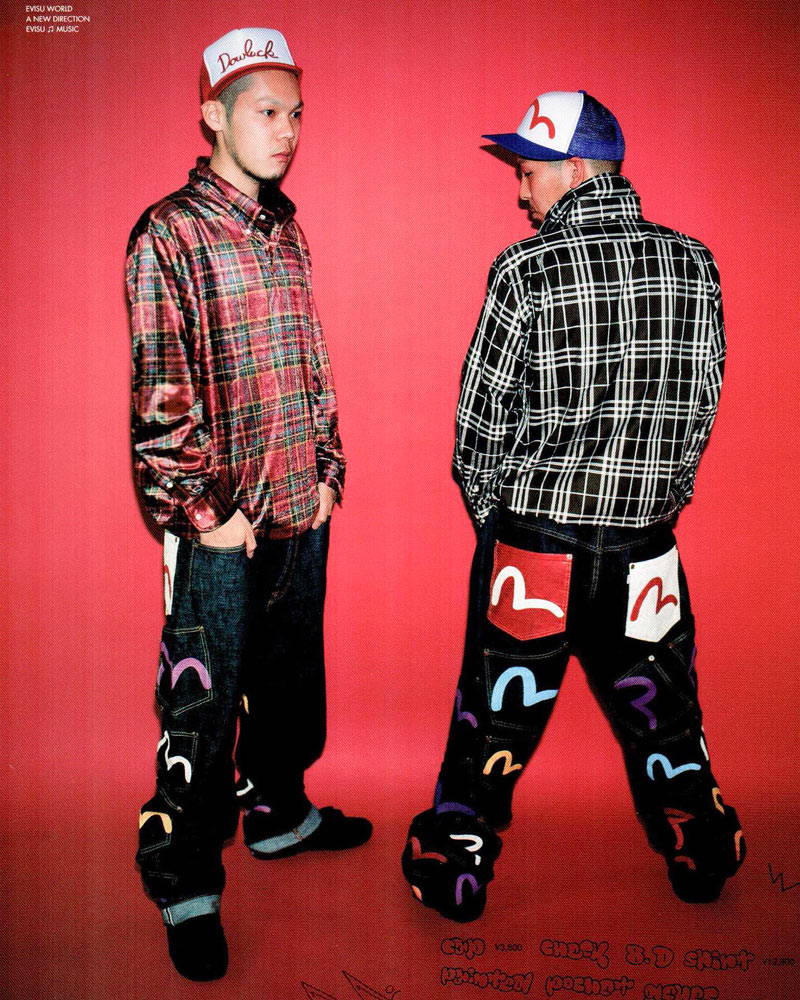 Although these brands established Osaka as the place in Japan where designers truly understood great jeans. Behind the scenes, however, they were highly dependent upon the group of mills and factories in Okayama for fabric and sewing. The Prefecture in Western Honshu has long been regarded as the birthplace of Japanese jeans and as such has inspired legions of denim heads to make pilgrimages to a small seaside city in the region called Kojima.
Known as "Japan's Denim Capital", the town is home to original Japanese workwear brands like Big John, Betty Smith and Edwin, as well as the group of dedicated denim mills that churn out Japan's world famous indigo textiles. Kurabo, Kuroki and Collect (Japan Blue Group) have been preserving traditional indigo rope dye techniques and weaving on narrow shuttle looms - both processes that achieve the type of characteristics lauded by purist denim aficionados.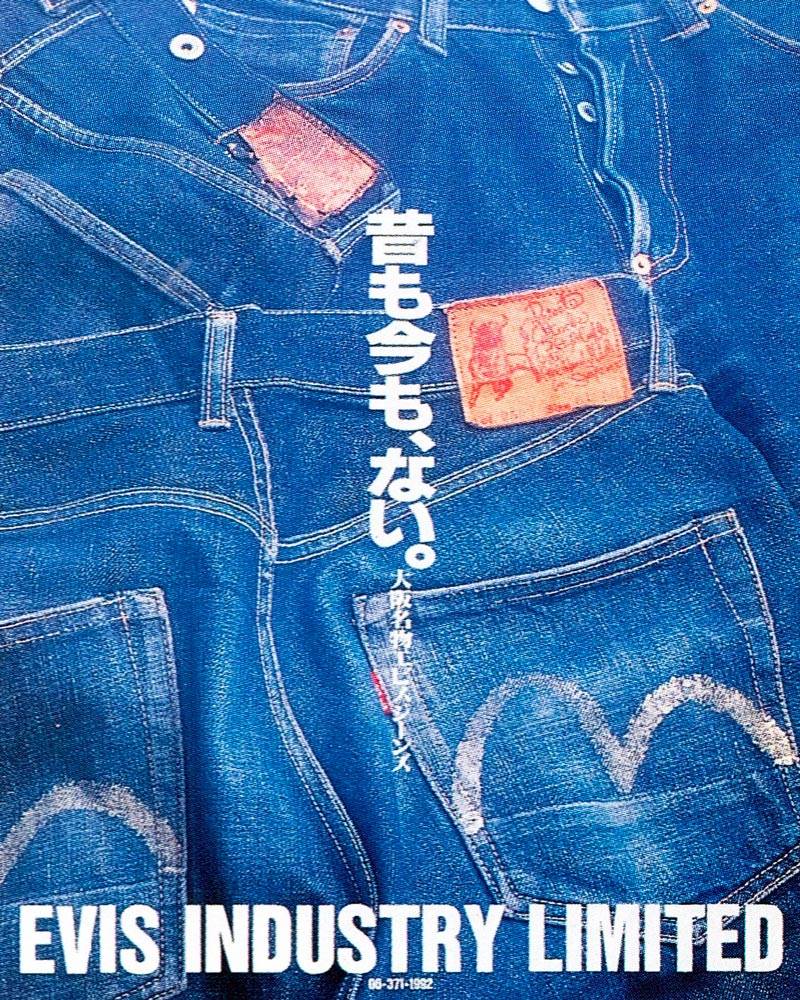 The culture for denim making in Japan has grown so much over the past twenty years that it has surpassed any claim of it simply mimicking the premium selvedge that America first invented, but has instead become the leader and global hub of premium denim. Even Levi's exclusively sources its premium selvedge denim fabrics from the world renowned Kaihara in Fukuyama, after its long standing relationship with Cone Mills came to an end in the wake of the closure of the historic White Oak plant in North Carolina in 2017.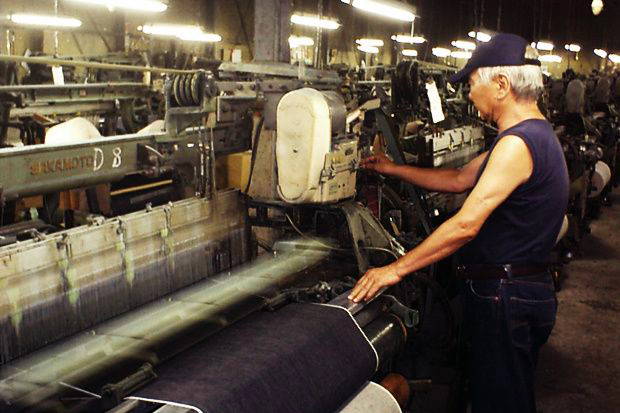 You only have to look at Japan's American Traditional movement (or, as it is often shortened, Ame-Tra) to see how the culture of "Made in Japan" denim is thriving today. The term, which can encompass everything from oxford shirts, to navy blazers, to jeans, to hiking boots, to UCLA sweatshirts has been an evergreen of Japanese style since the 1960s.
"American Traditional style is so buried into Japanese fashion that it's hard to draw a line of when it's really in and really not in," says W. David Marx, a Tokyo-based journalist and editor whose book, Ametora: How Japan Saved American Style, is basically the bible of American Traditional. "There are always jeans, there's always outdoor gear, there's always oxford shirts. It's really just how they're arranged," he tells Esquire.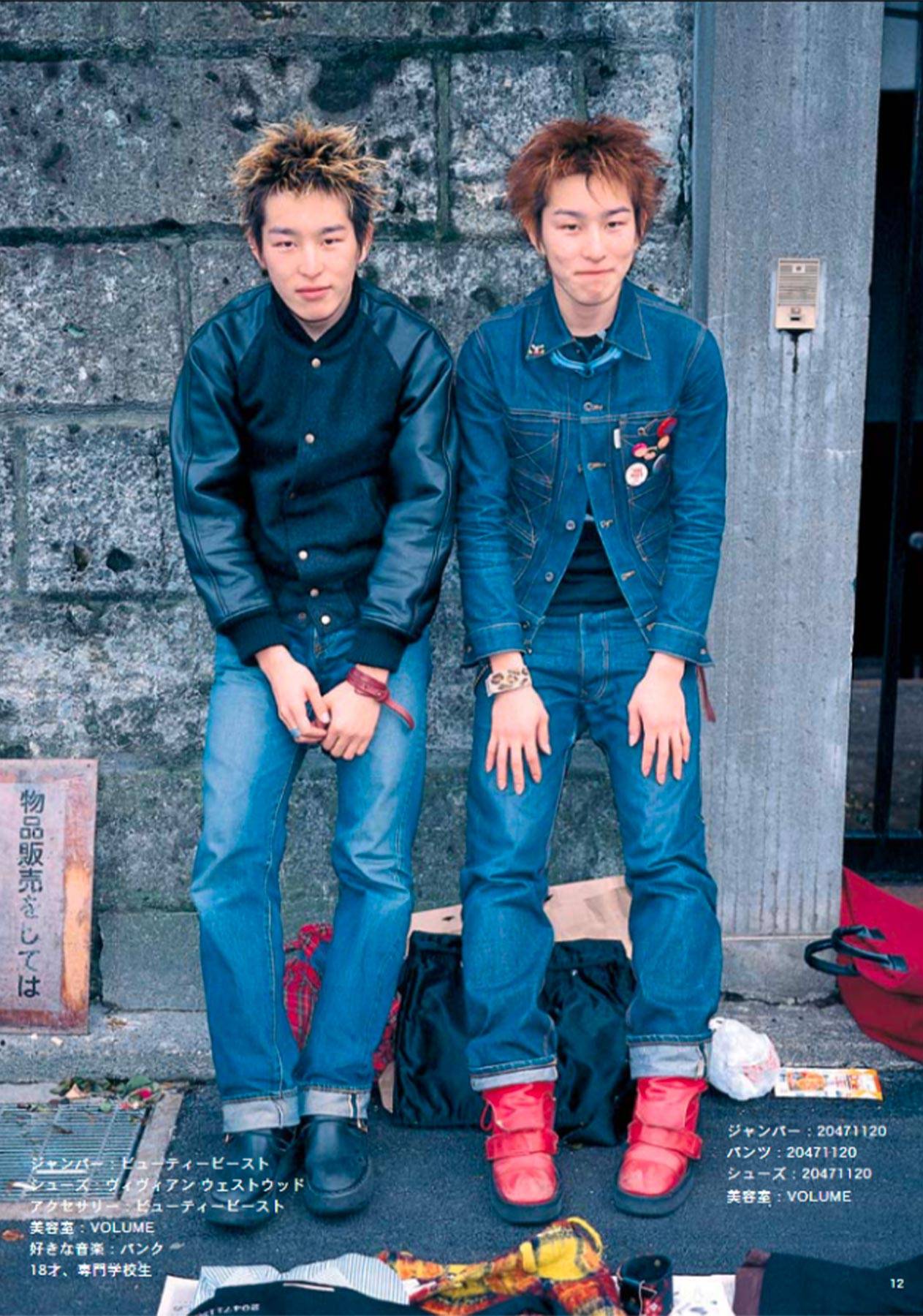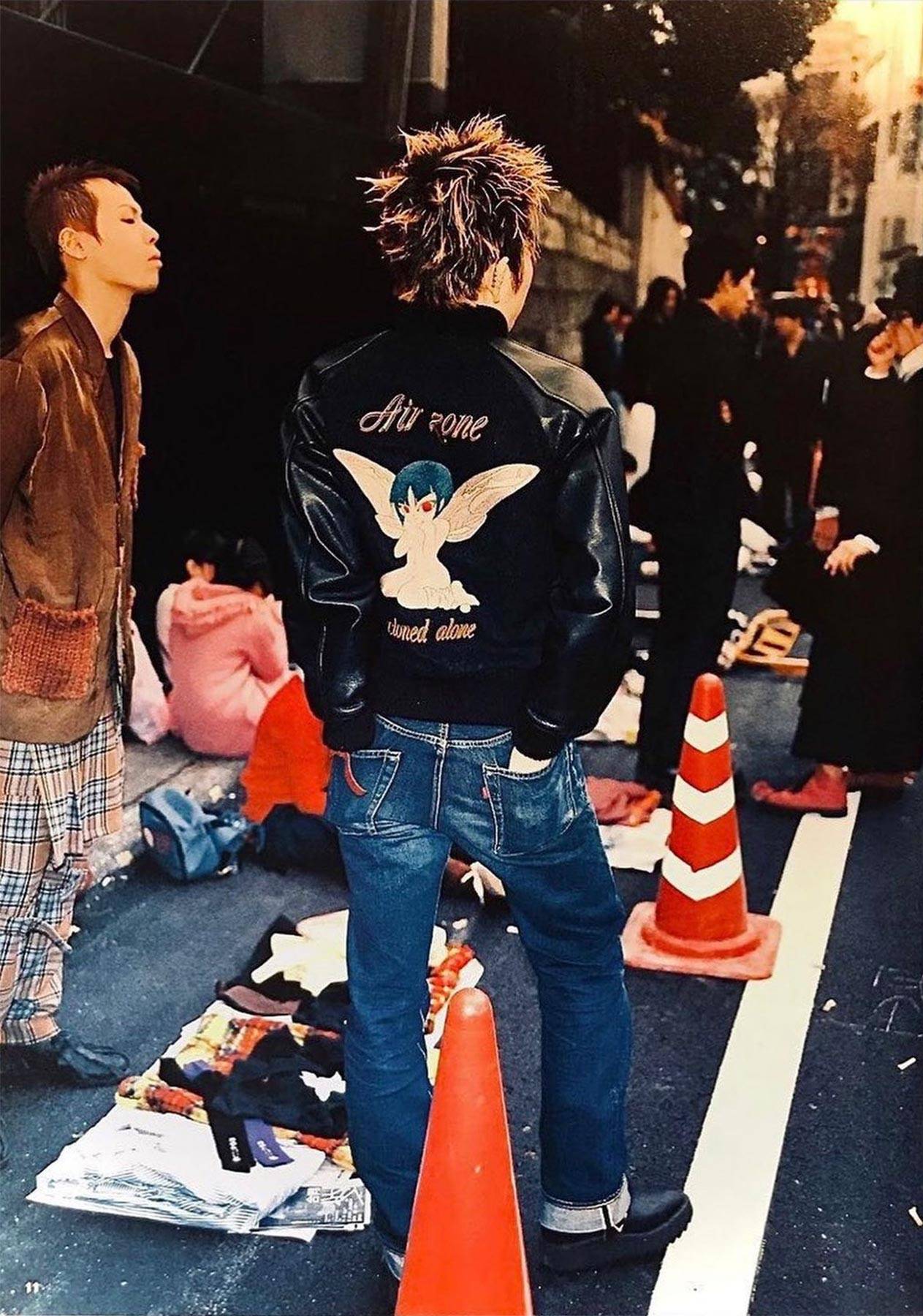 For the Ame-Tra tribe, fashion relevance is not really much of a concern. The point is not to be trendy, but to look smart, elegant, and well put together. Of course, one thing that inevitably connects Ame-Tra with just about everything else in Japan—from fashion, to food, to design—is craftsmanship and attention to detail. "Craftsmanship is just baked into everything you get in Japan," says Marx. "There's a lot of thought that goes into the textiles, into the sewing, into the treatment of the textiles after production. It's a business strategy, but also, I think, people would just be ashamed to make anything that wasn't high quality."
Just like the Osaka Five, contemporary Japanese denim brands today like Blue Blue Japan, Tanuki and Japan Blue Jeans ensure that everything they produce is well constructed and made from the finest materials available–a fact that's reflected in the high regard American fashion fans have for Japanese denim. This reversal effect whereby Americans actively seek out Japanese denim can be seen as a sort of recontextualisation of the original meaning of 'Americanism.'
While we certainly aren't seeing a return to the raw denim popularized in the mid 00s anytime soon, it's clear to see that many Western consumers are more than willing to throw their hard earned cash at many of the hype Japanese denim labels today. Whether it's Kapital's intricately patched jeans, the more high-end punk styles from Undercover or Visvim's hand distressed styles, these finely made jeans are the pinnacle of denim artistry. Many would scoff at paying $500-$1000 for a pair of jeans, but this is the price worth investing for the years of tradition, training, craft, and skill involved in creating each unique pair.
To receive updates on our latest editorials and documentaries, be sure to follow @oneblockdownon Instagram and subscribe to our newsletter below for more.